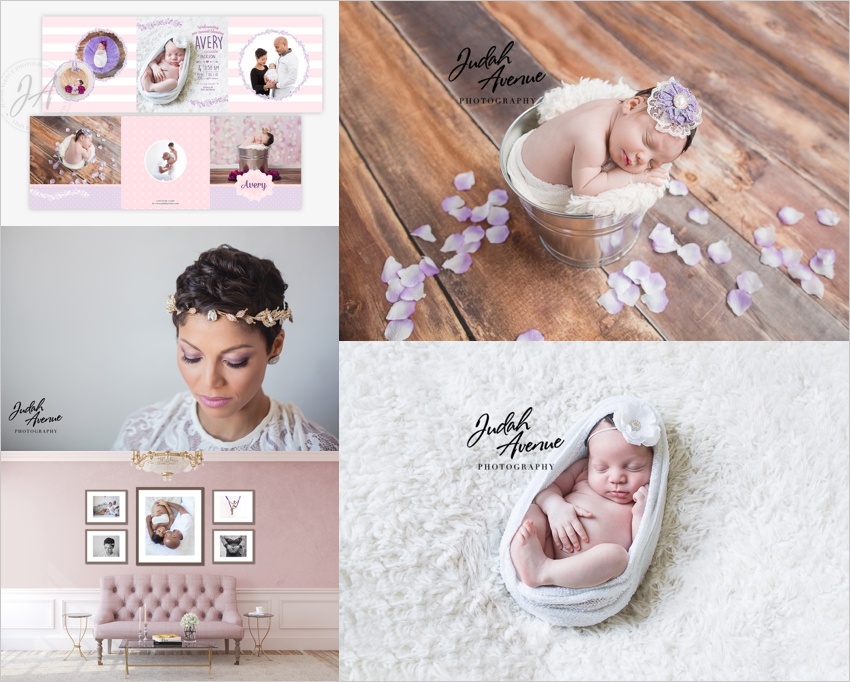 As maternity, and newborn photographers, there is never a dull moment around Judah Avenue. Each and every time we get a call for a photo shoot, the air around the studio becomes alive with excitement. We could not have been happier when Prisca called us wanting to do a maternity photoshoot.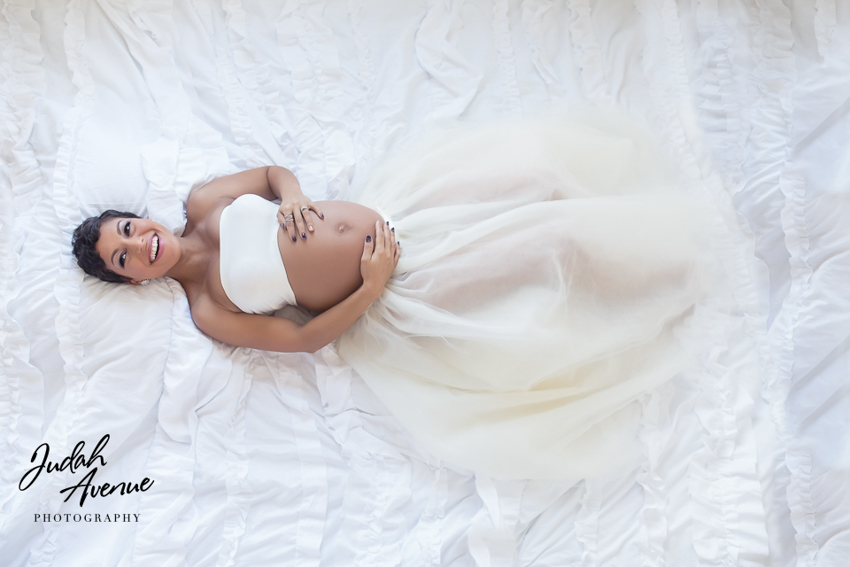 Dressed first in a white flowing skirt and bandeau, she looked like an elegant goddess in our studio. Then, the royal purple evening gown she chose for her shoot in the woods gave her an aura that nature itself couldn't compare to. The love between Prisca and her husband is obvious – you can see it radiate on the couple's faces every time their eyes meet.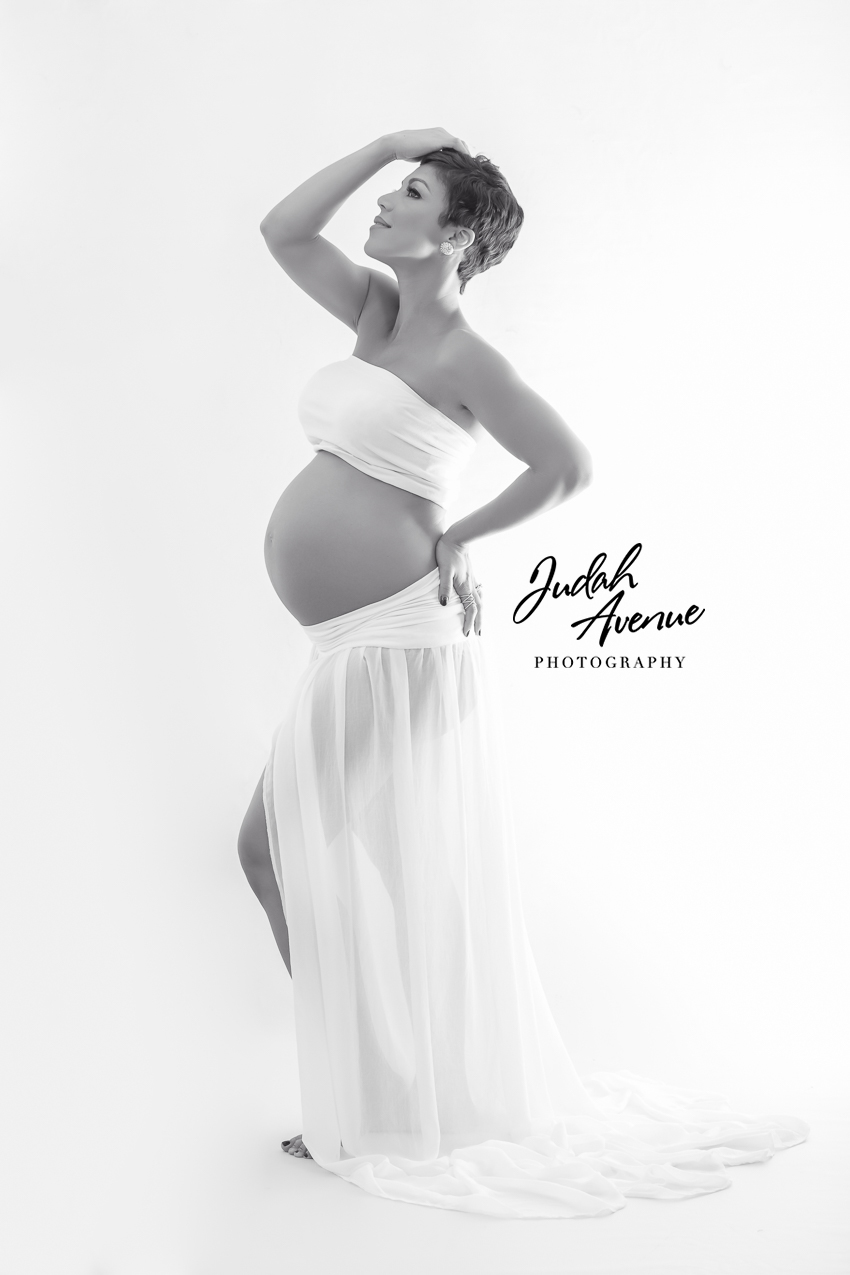 Of course, we took the opportunity to snap a few photos showing everyone's anticipation for the arrival of the little one! Needless to say, it's hard to compare the black and white photos to the color sets – after all, how can you compare elegance to itself? Of course, when Prisca gave us a call a few months later to announce the arrival of baby A, we were overjoyed to have the opportunity to photograph her first debut. She looks like a miniature version of her gorgeous mother wrapped up on a bed of purple fur, and nothing could compare to the joy you see in each of the parents as the family is professionally photographed together for the first time.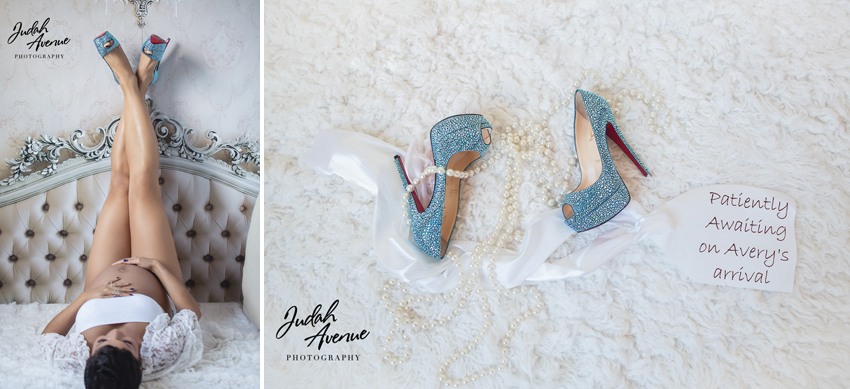 You can see from the bucket to the nest, there are dozens of options here at the studio for newborn poses, and baby A took the cake in each and every one. We can't get enough of the crown on her head, showing her off as the princess she is. Thanks so much for allowing us to be a part of these special times in your life – here at Judah Avenue we are so blessed to be a part of these moments, but we never take any of them for granted. Such a beautiful family, we wish you all the happiness in the world.