Welcome to Tishelle and Tem's wedding, which was held at the Hotel at Arundel Preserve in Columbia, Maryland. The venue was lavishly decorated with gorgeous flowers from the white orchids draped elegantly over the bride and groom's table, to the joyous bunches of white, purple, and pink flowers in stylish vases adorned with crystals, which twinkled softly in the candlelight and played in beautifully with the shimmering blue table covers. This delicate sparkling motif was also picked up in the chic wedding cake, which was embellished with pearls and rows of crystals.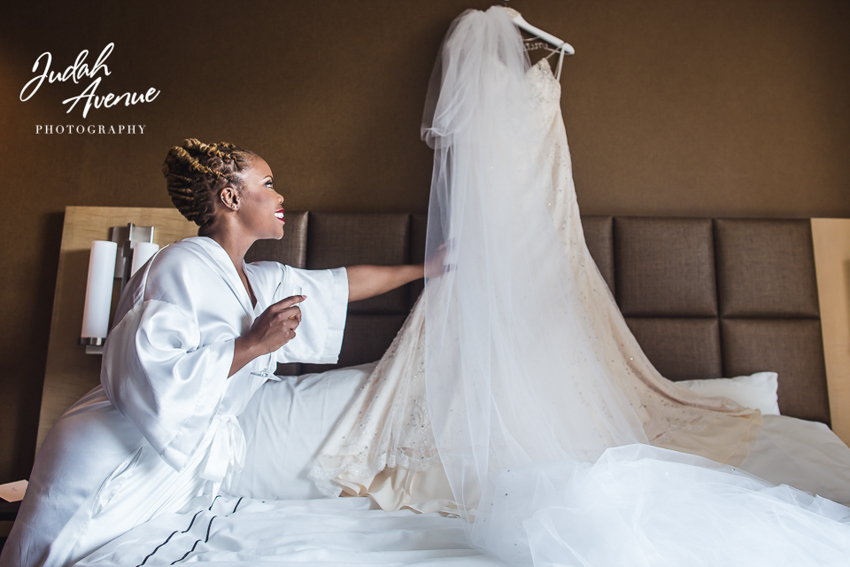 Tishelle and her sorority sisters from Delta Sigma Theta took part in their traditional ceremony of presenting African Violets – the official flower of their sorority – to each other at their respective weddings. Her sorority sisters also serenaded her with their Sweetheart Song. The couple lovingly paid tribute to loved ones who are no longer with us with a memorial table,remembering Tem's mother, as well as Tishelle's grandmother and a dear cousin. The couple received a grand sendoff under a canopy of sparklers held aloft by guests. As they parted from the festivities, guests also received black cake made with fruit and rum, which is a Trinidadian custom.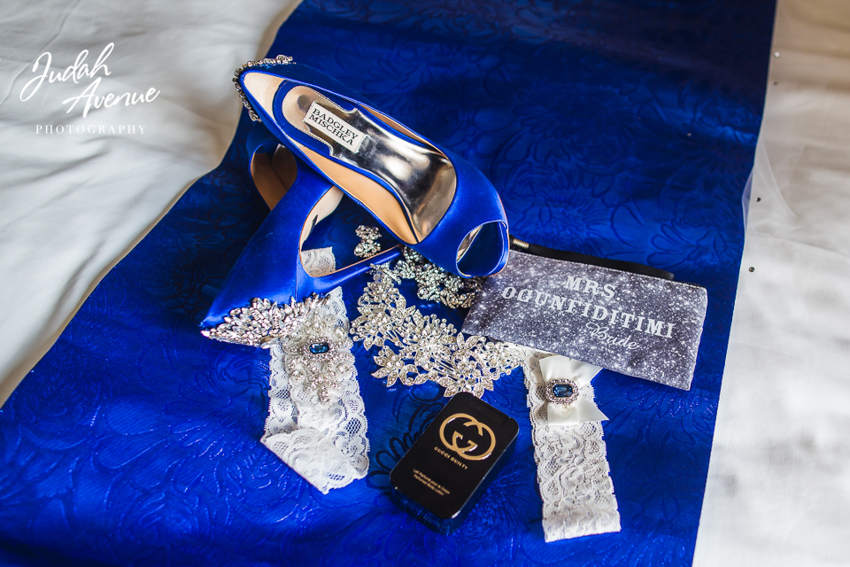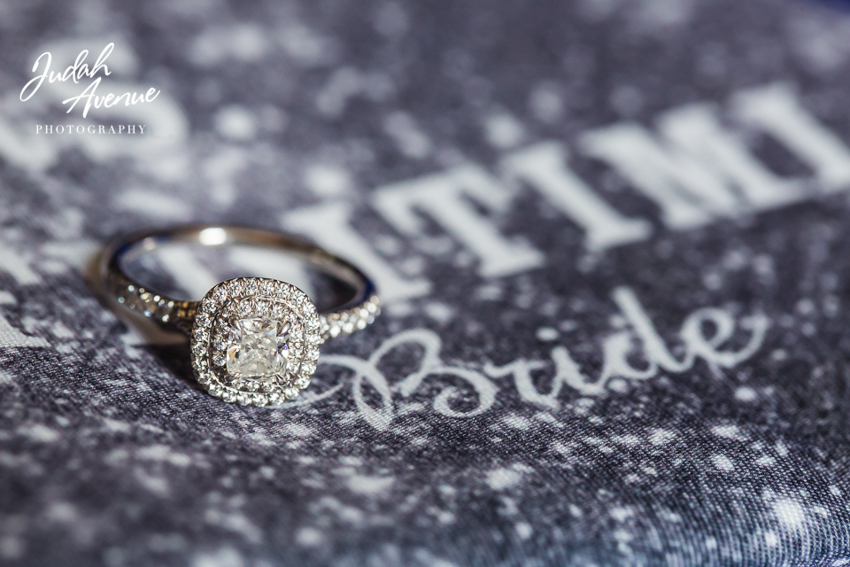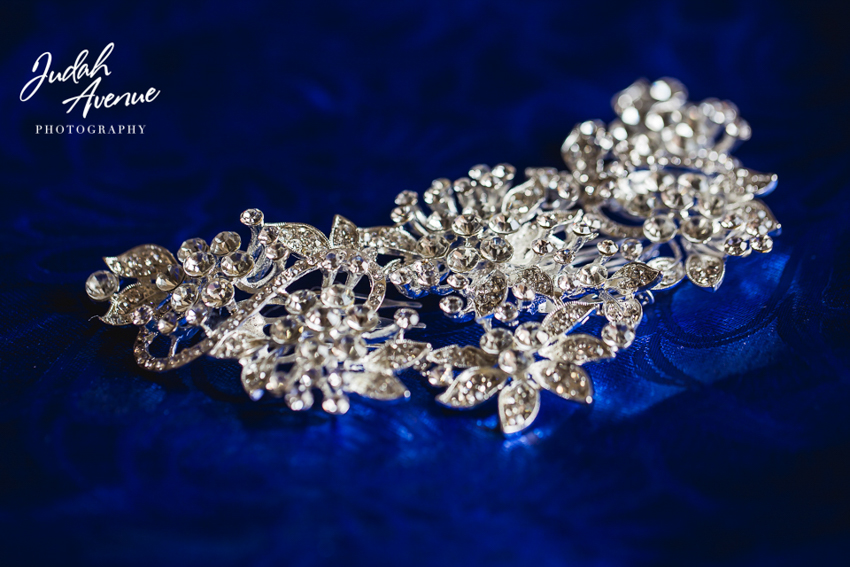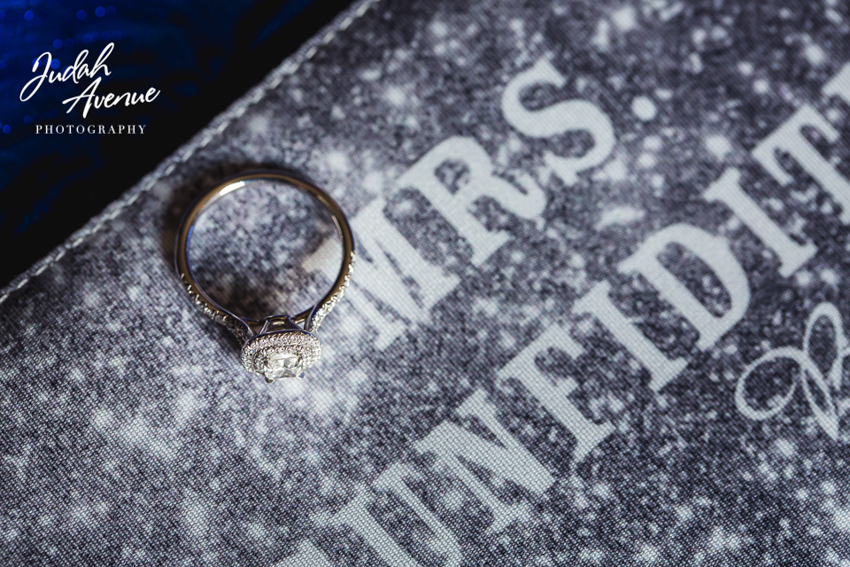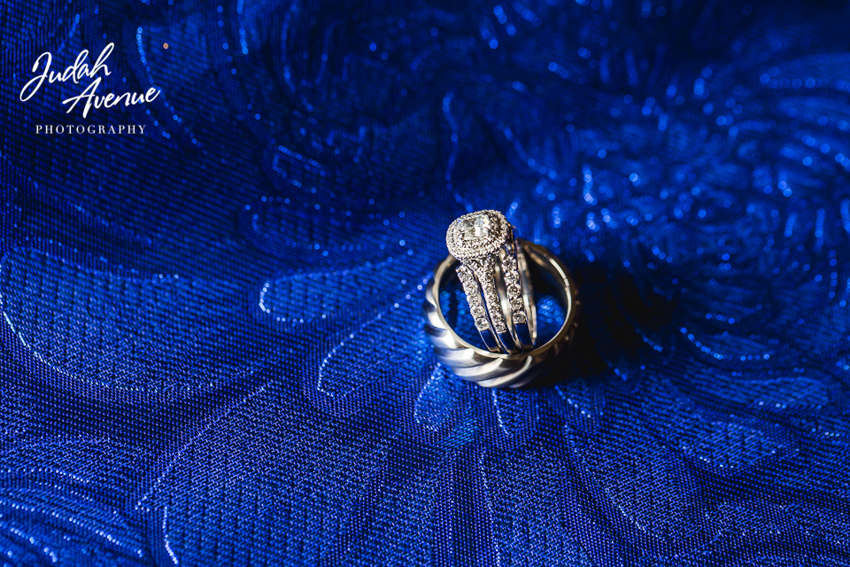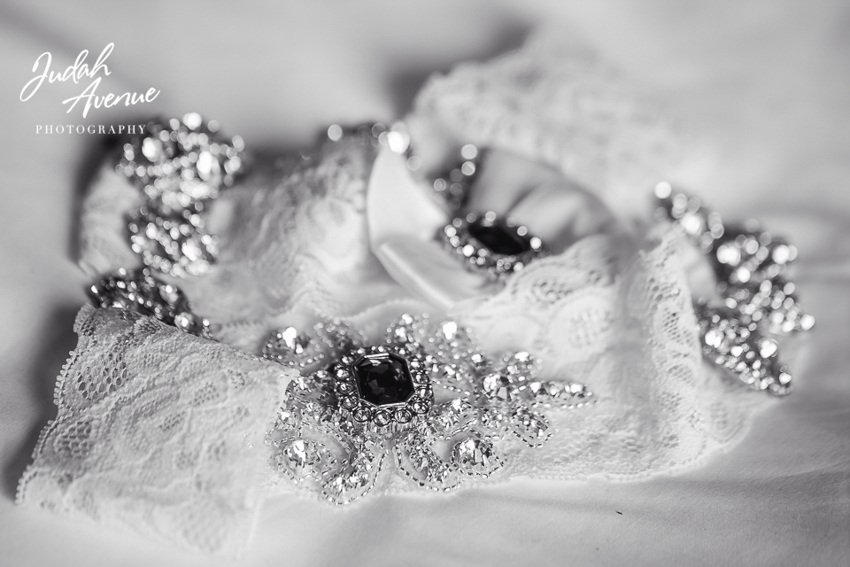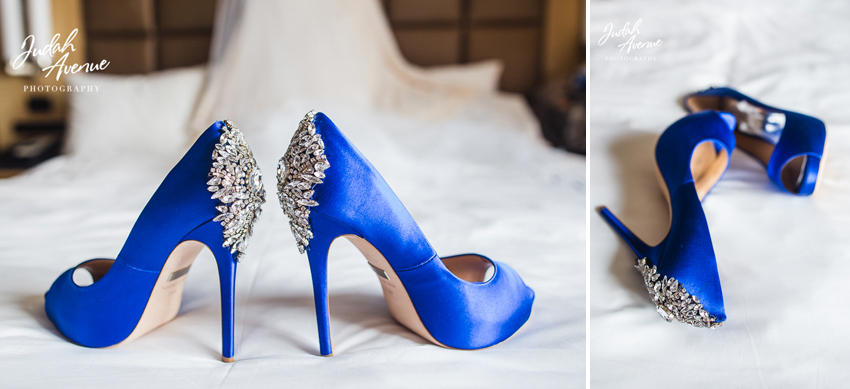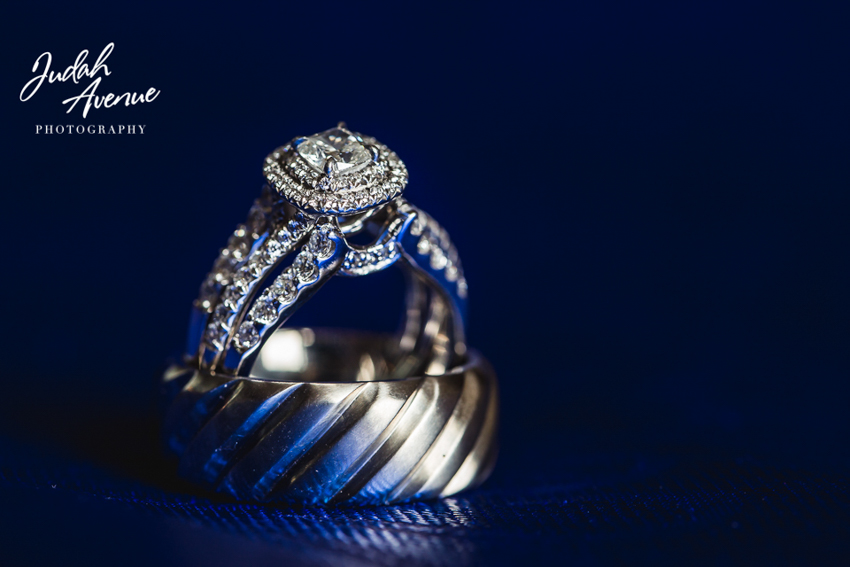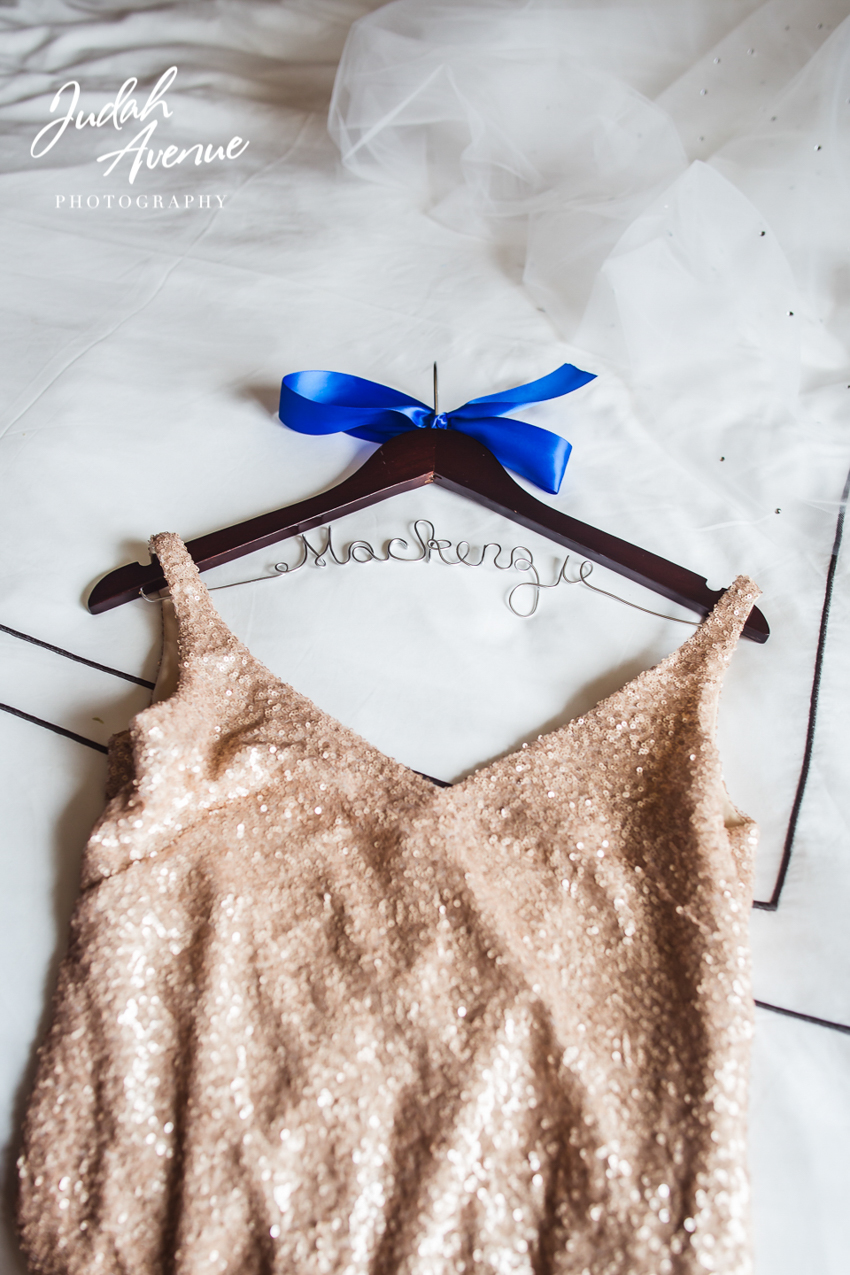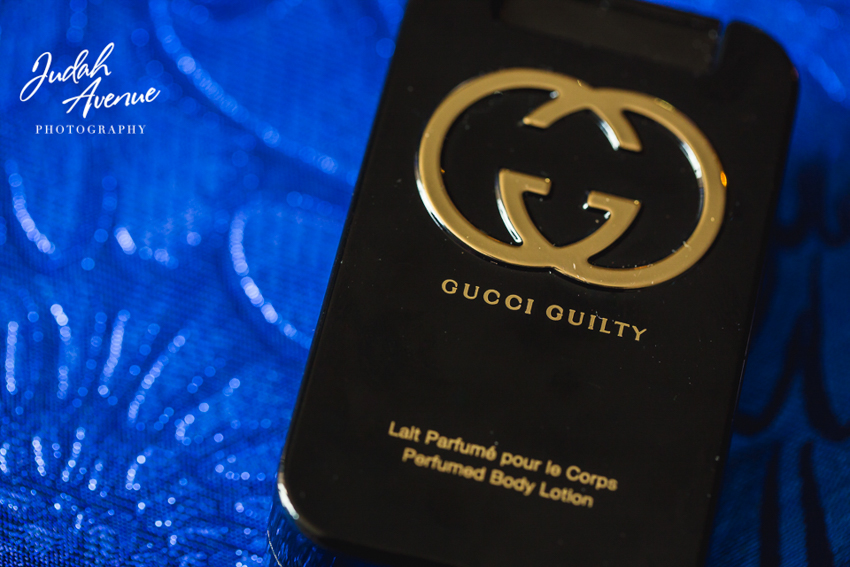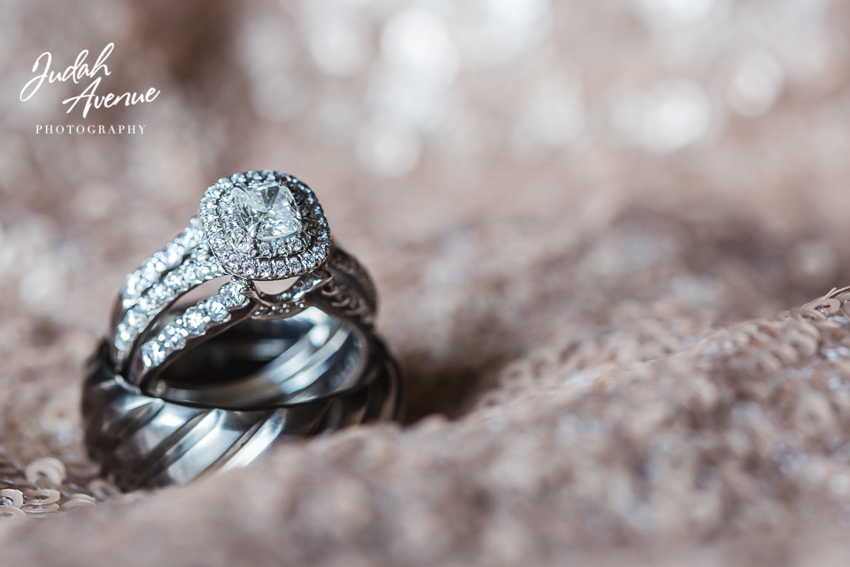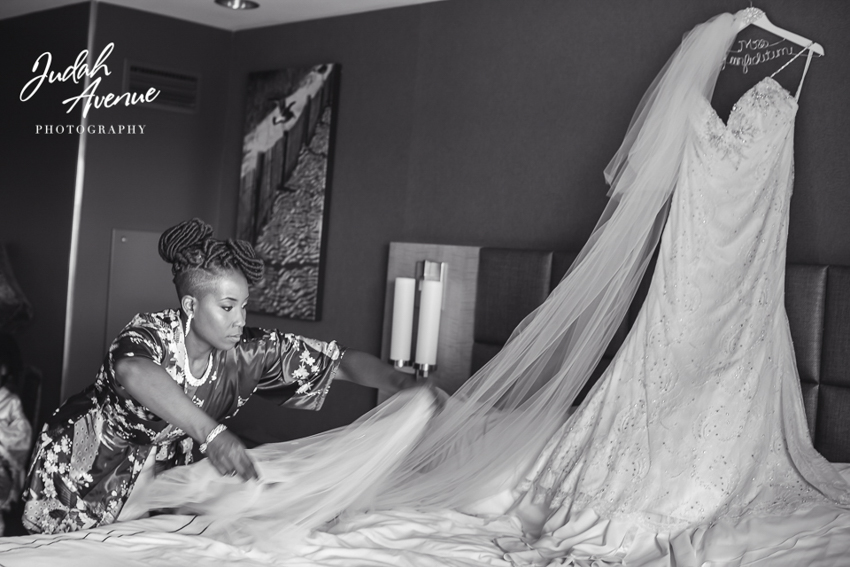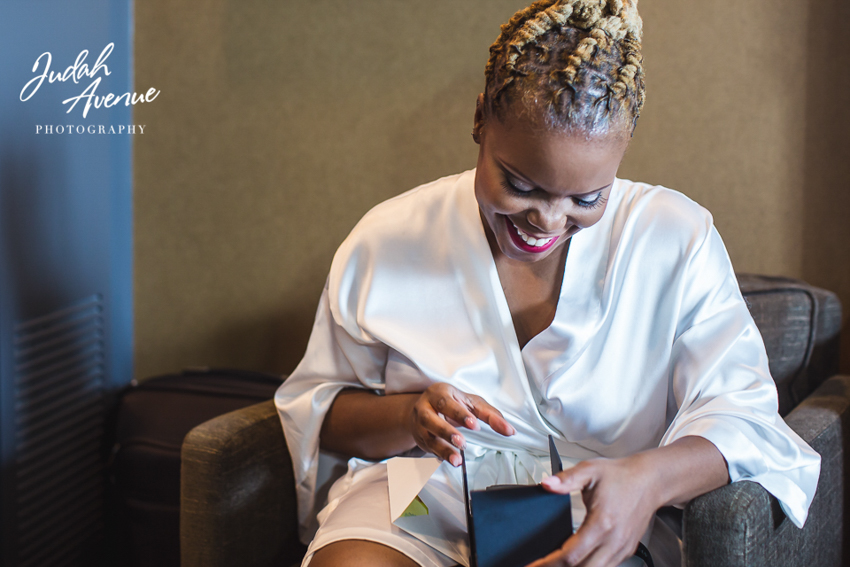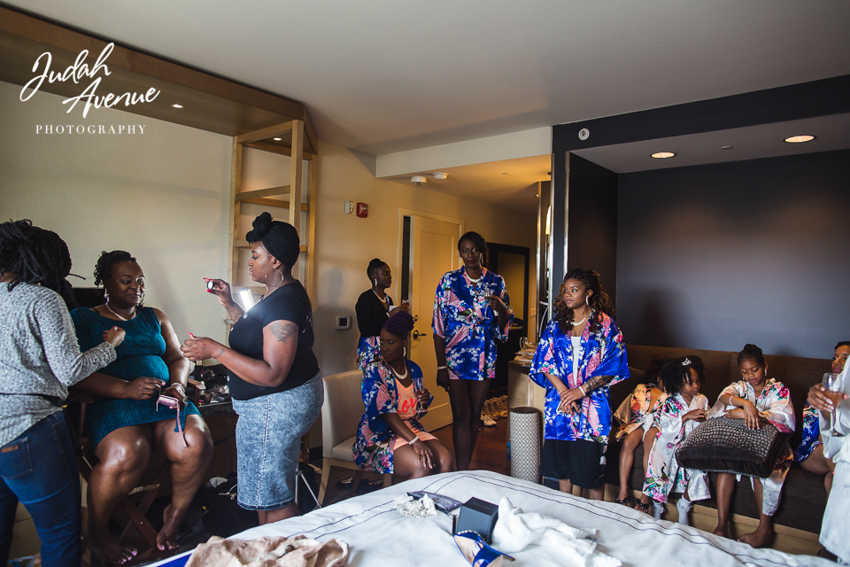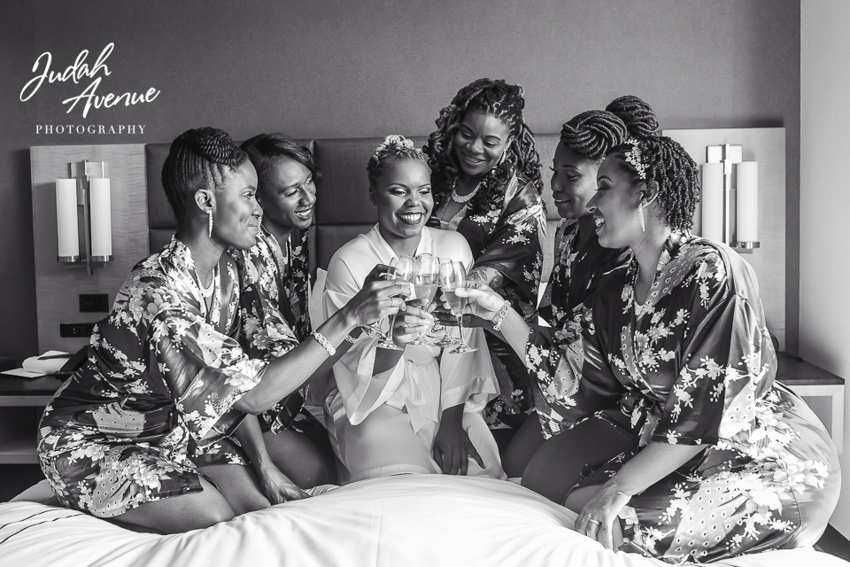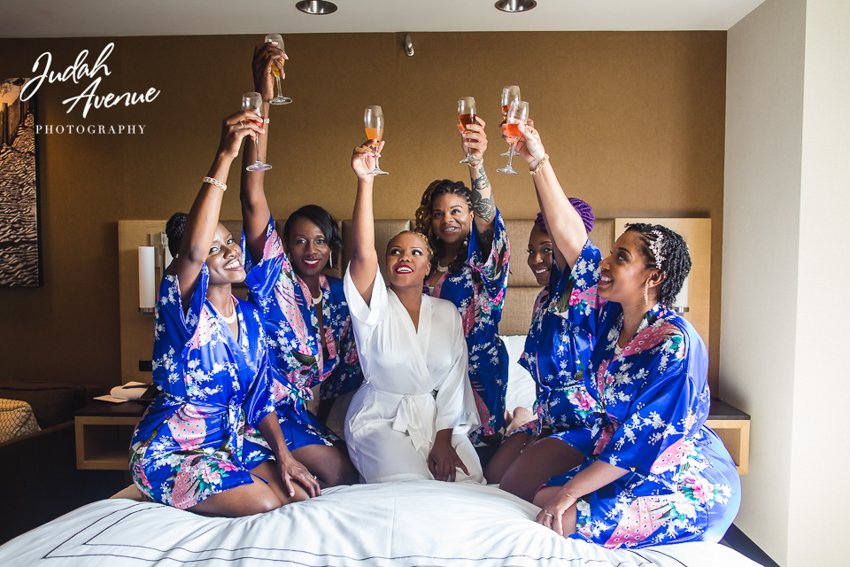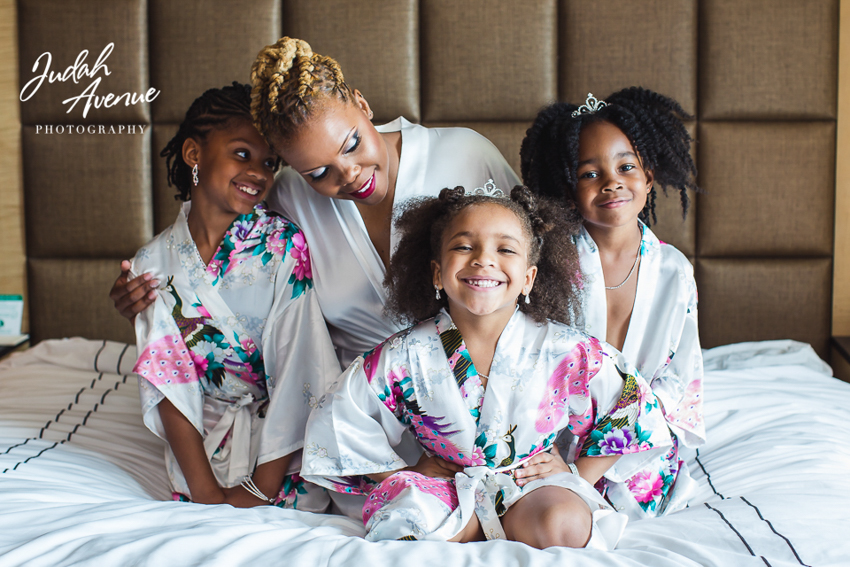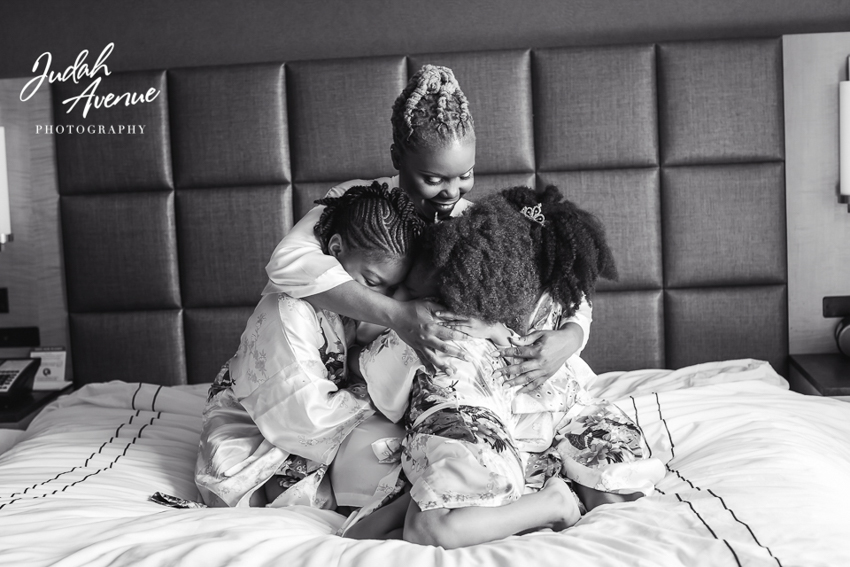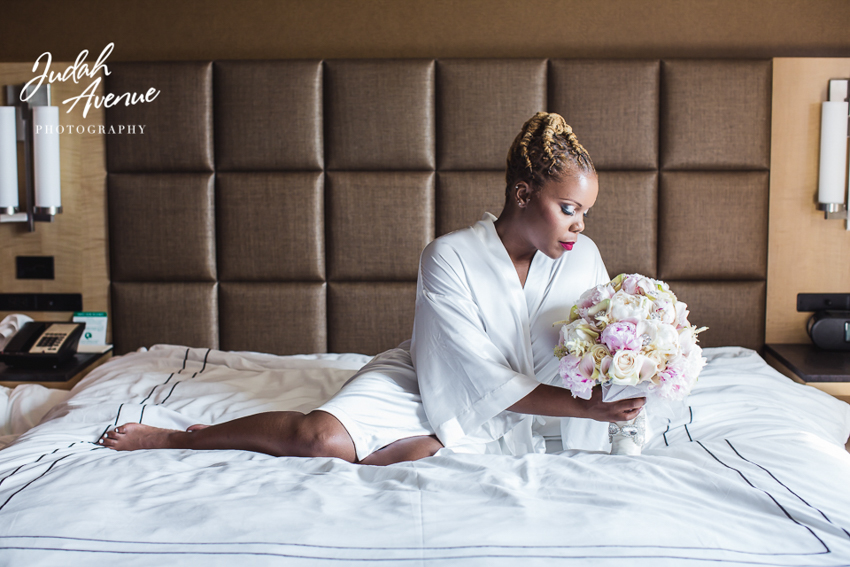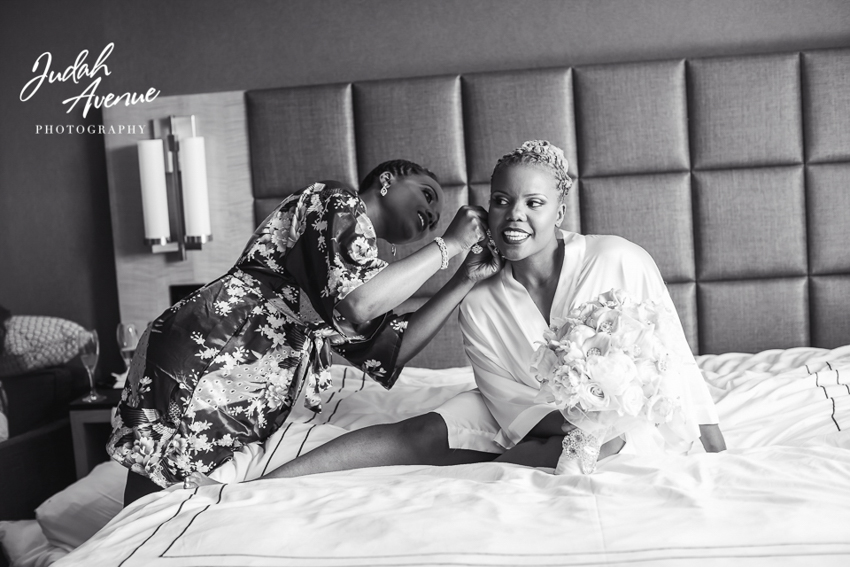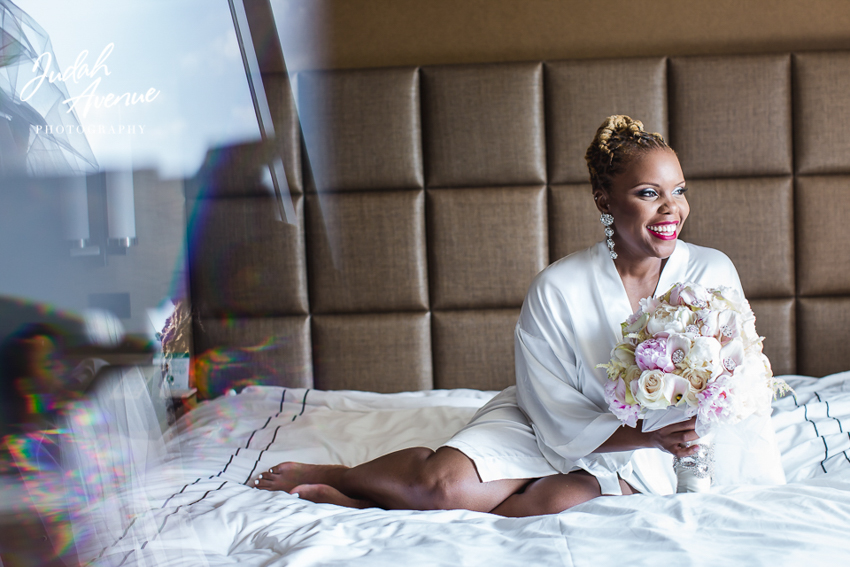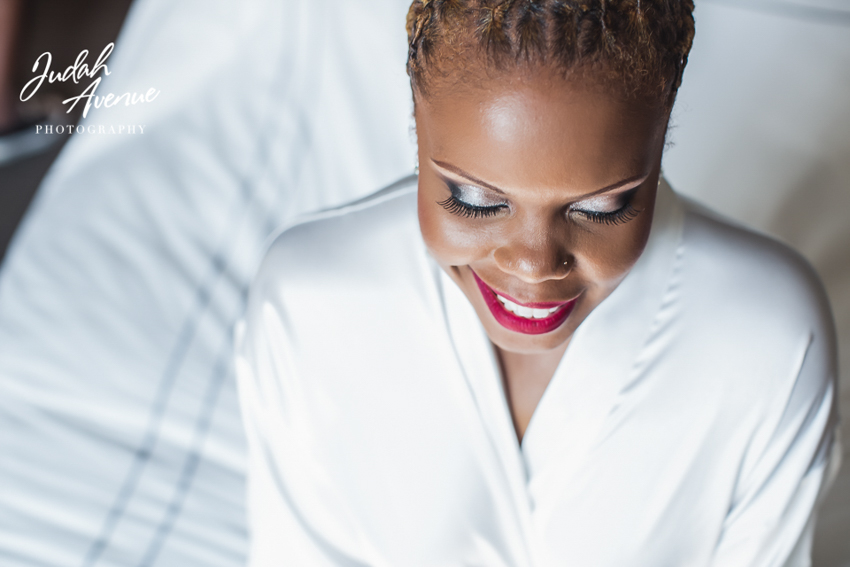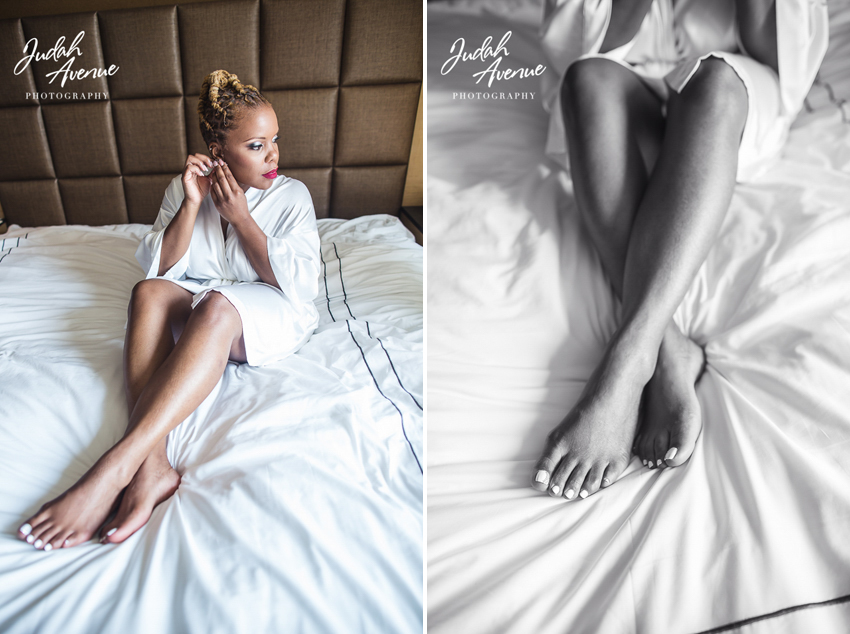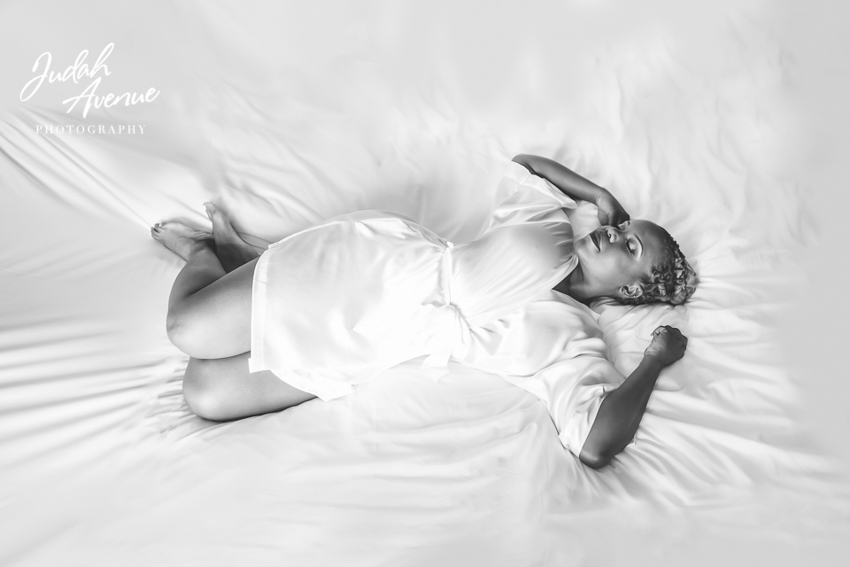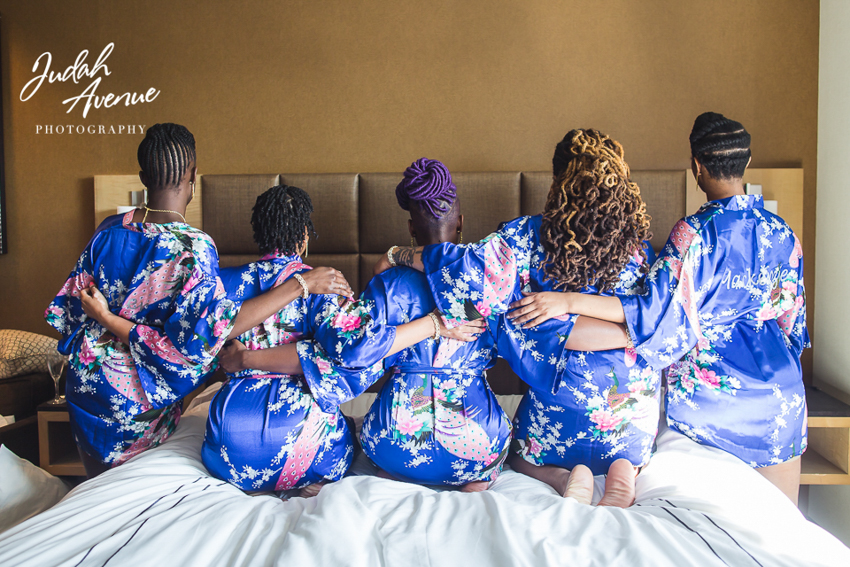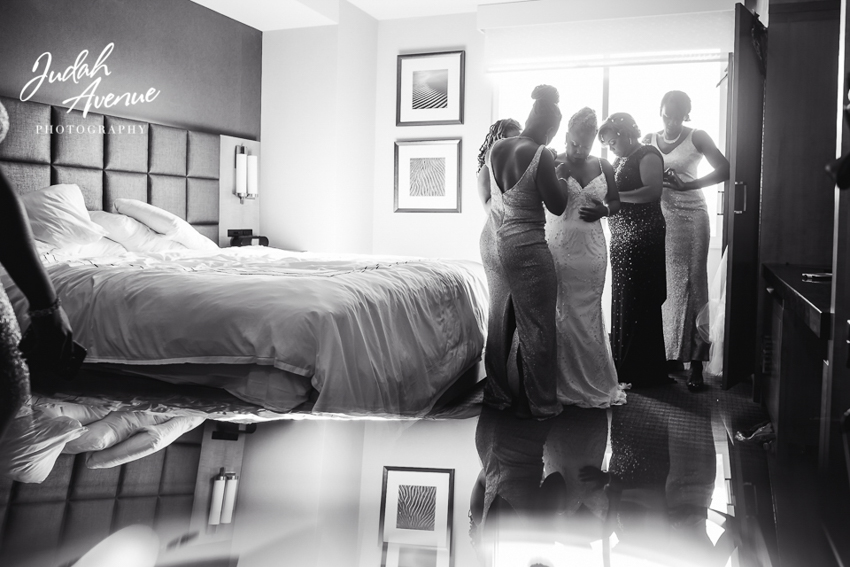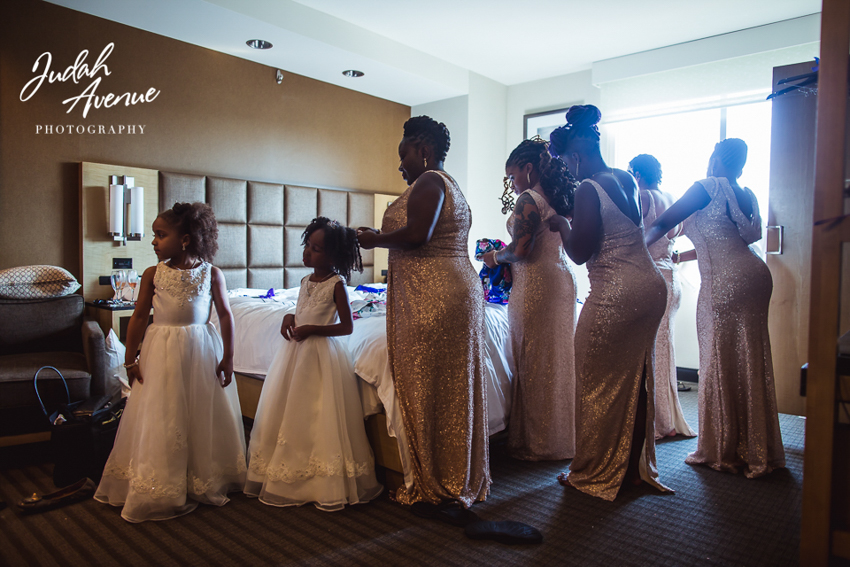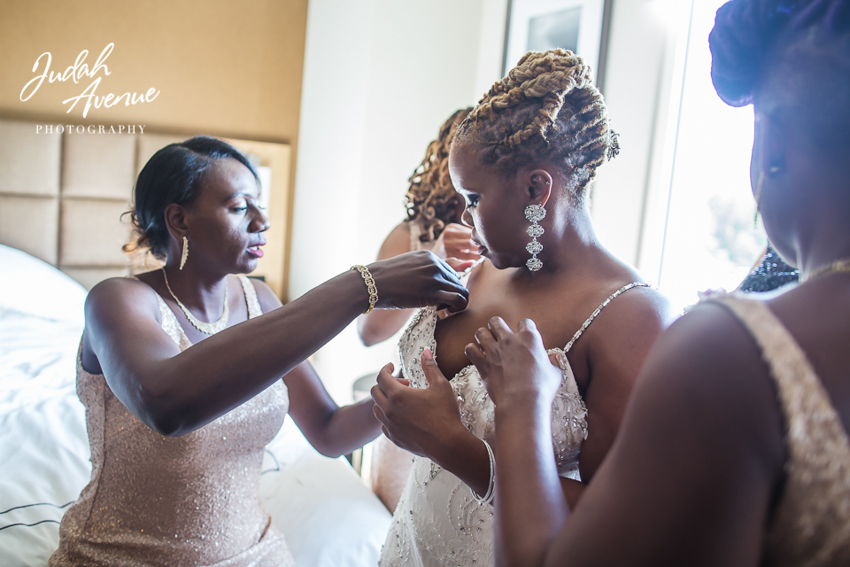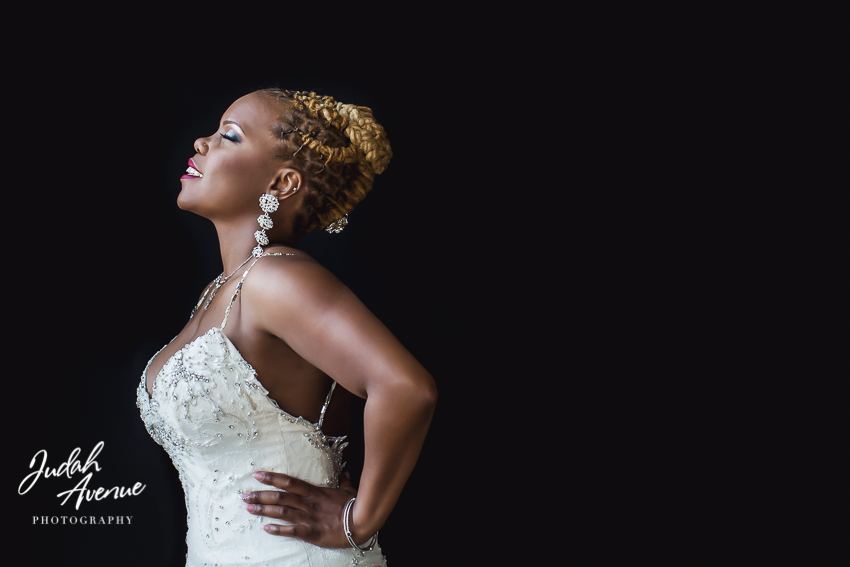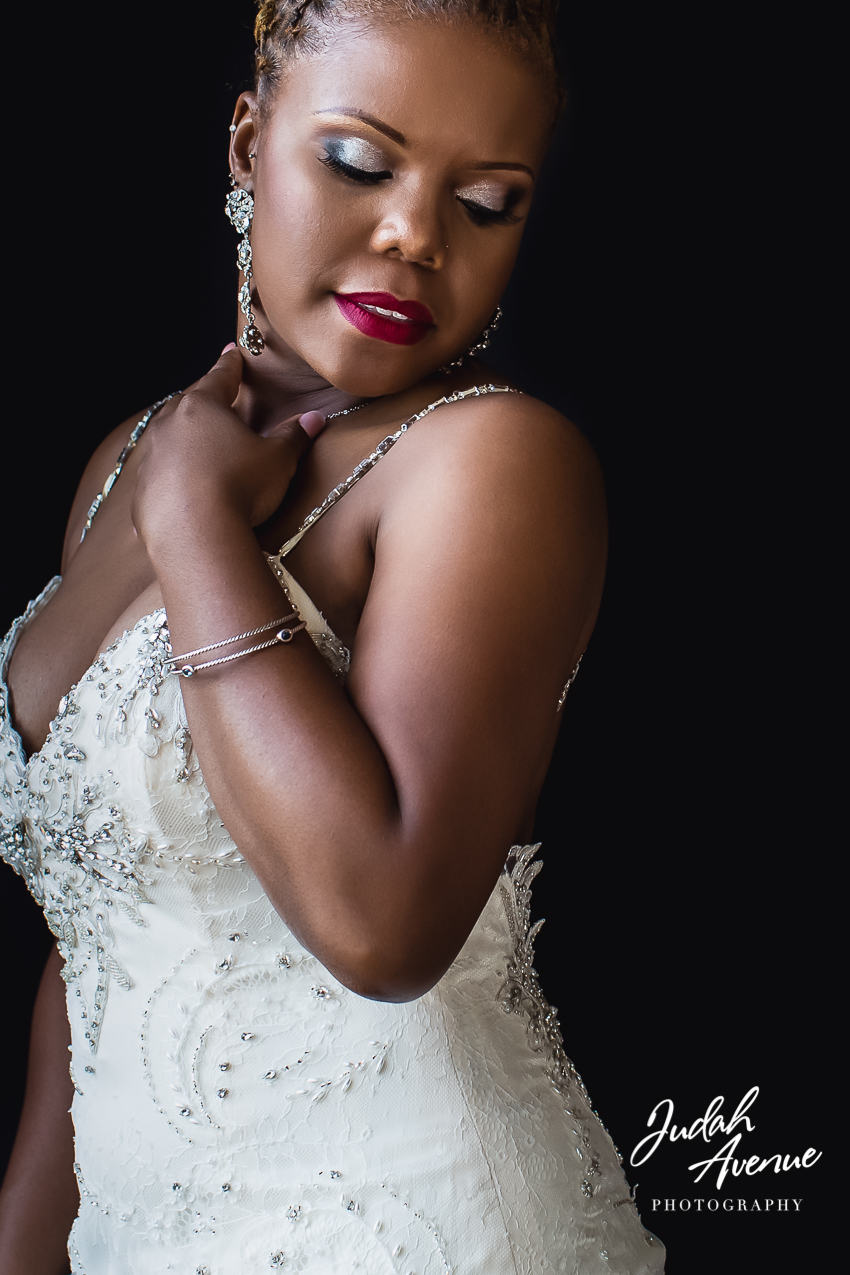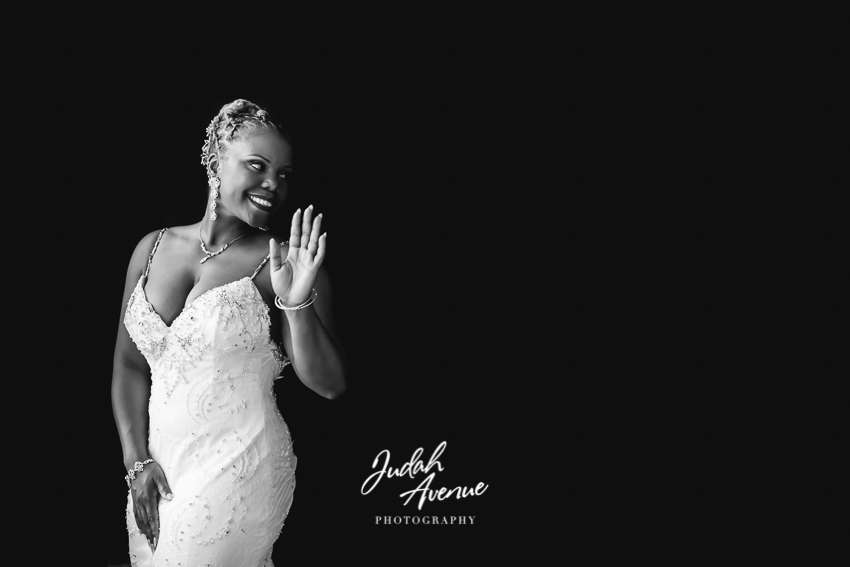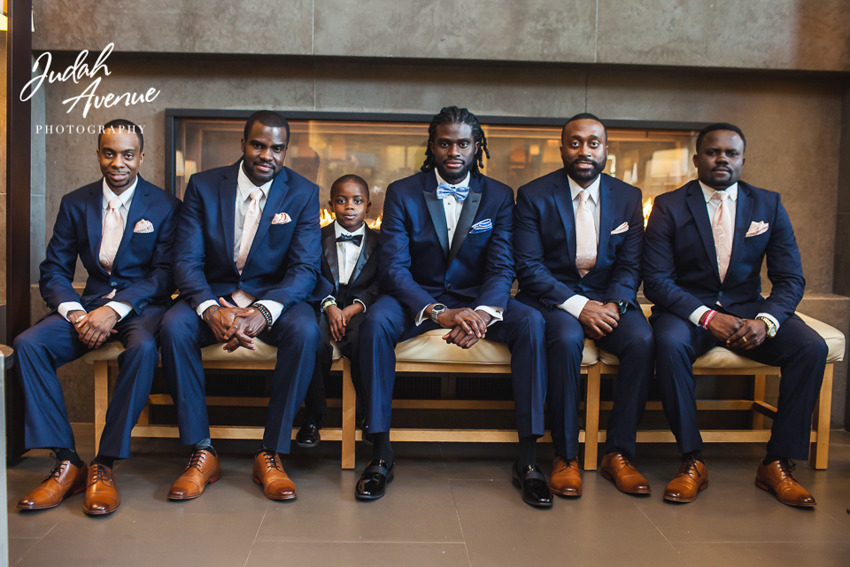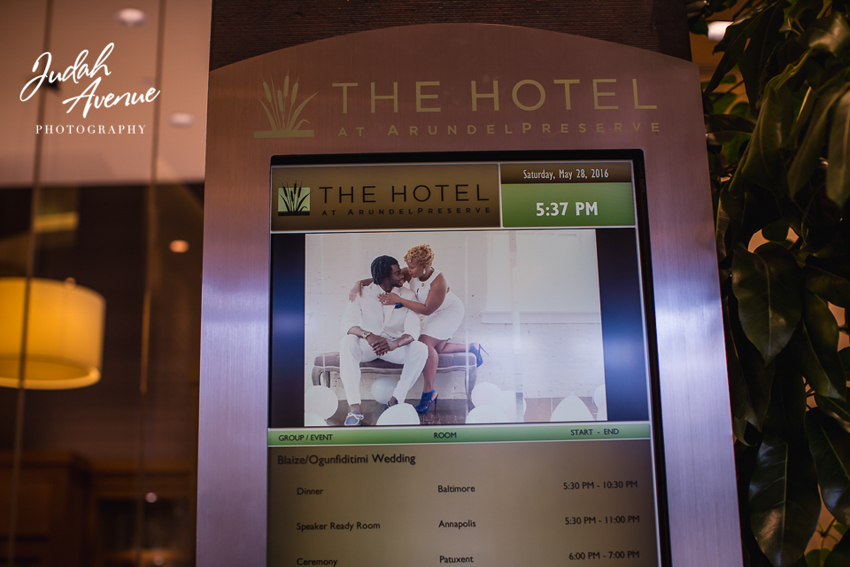 love the way the Hotel at Arundel Preserve projected photos of the bride and groom on their great big jumbotron as the ceremony began!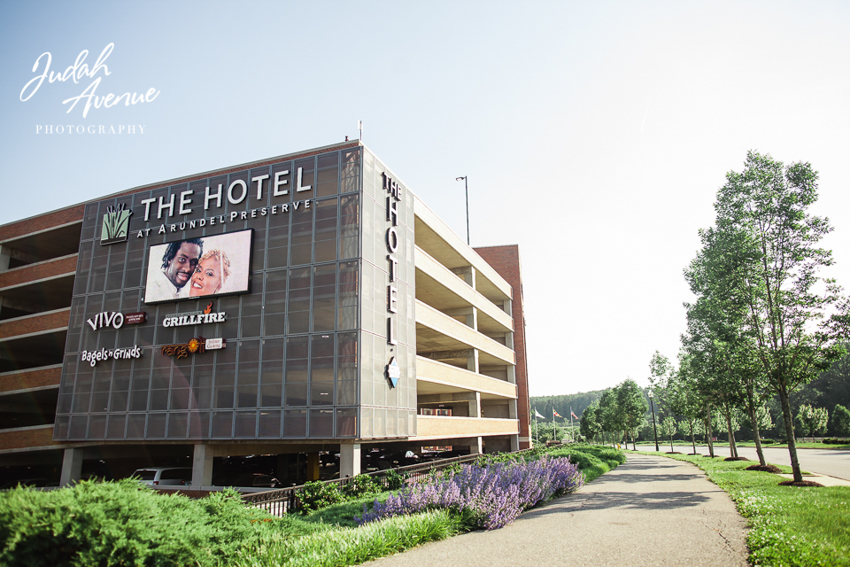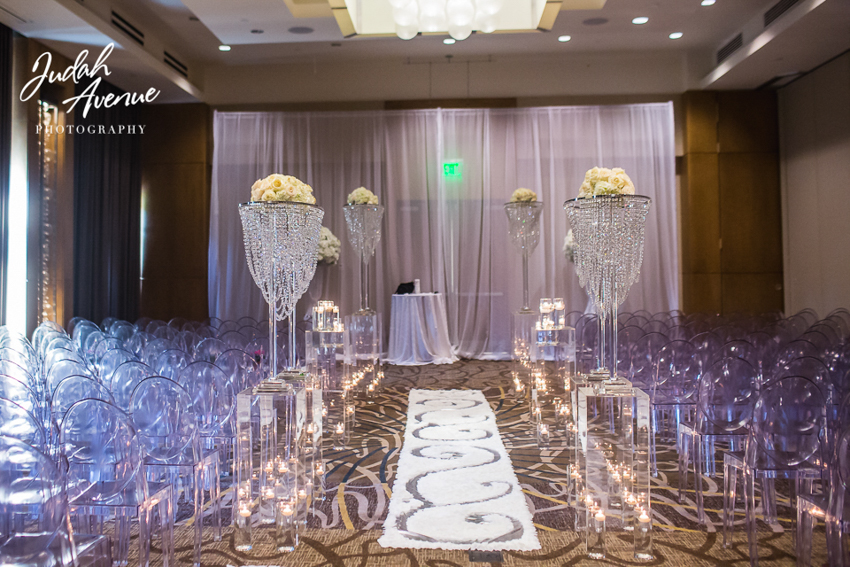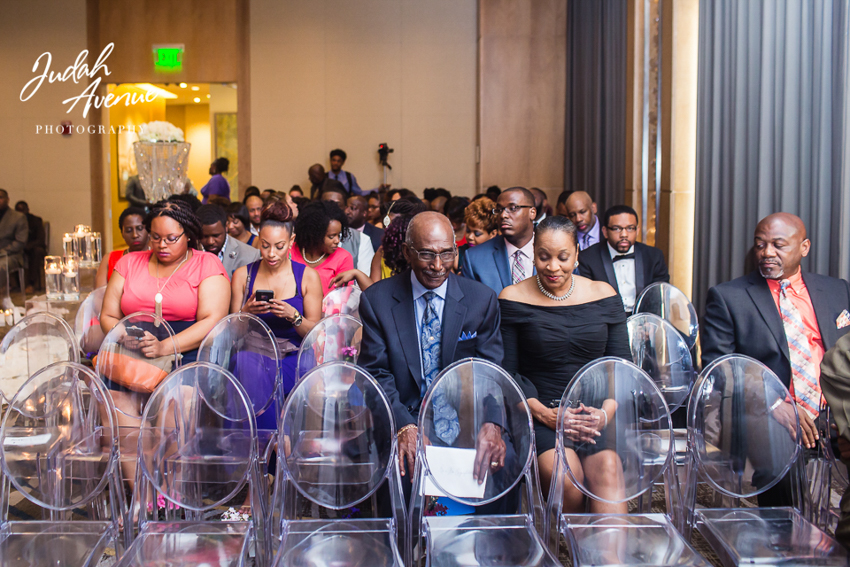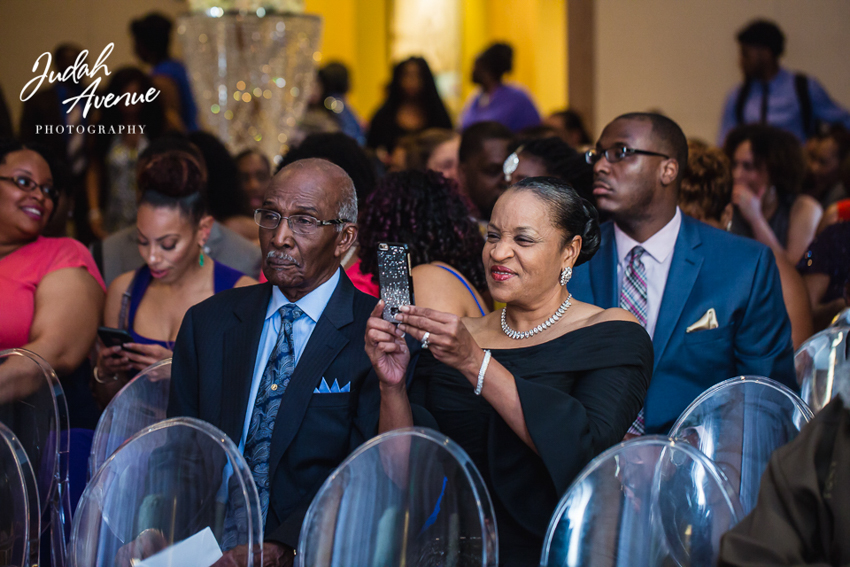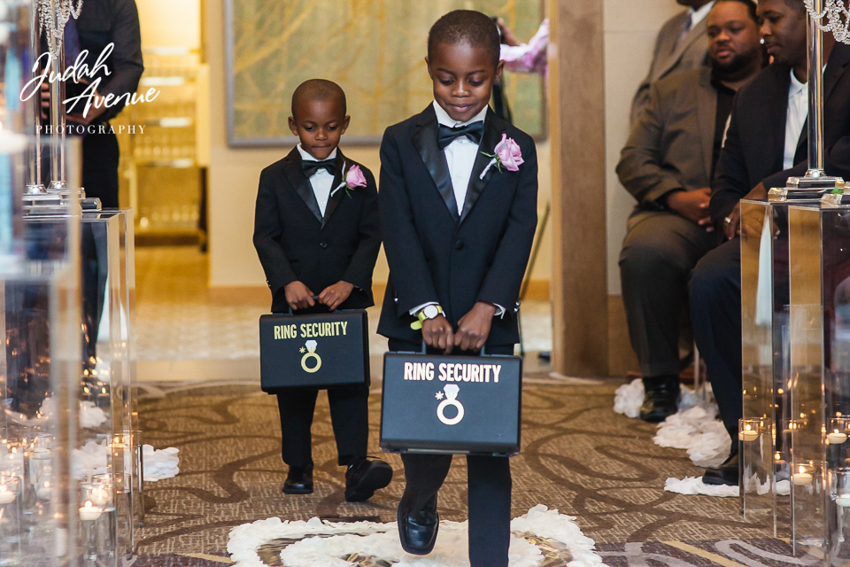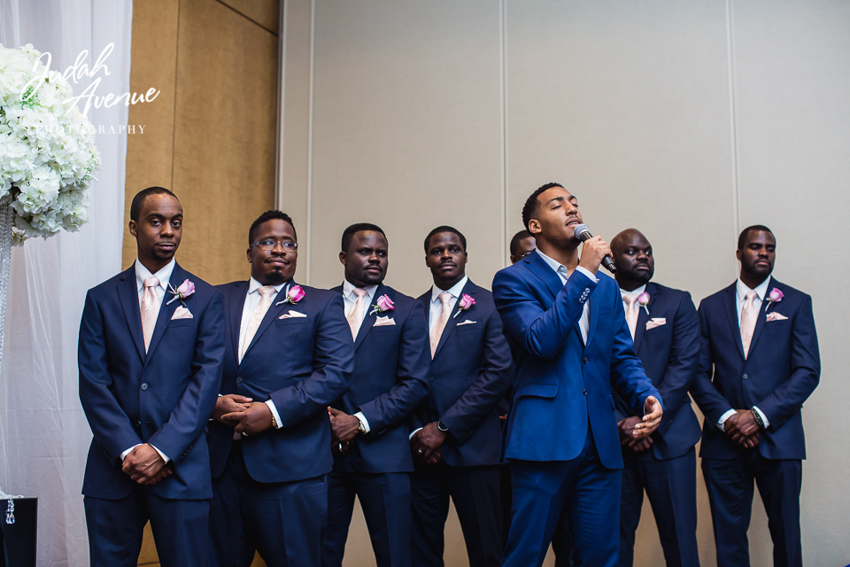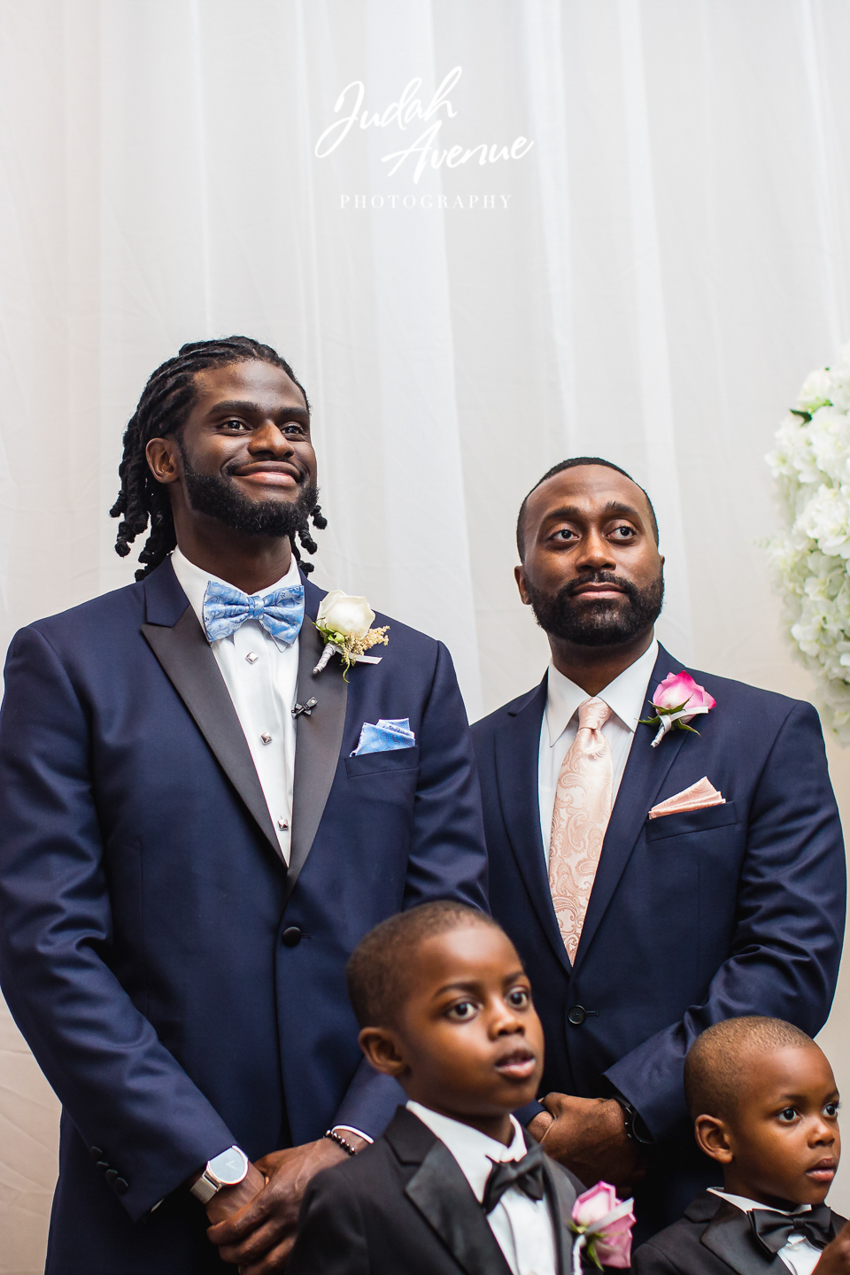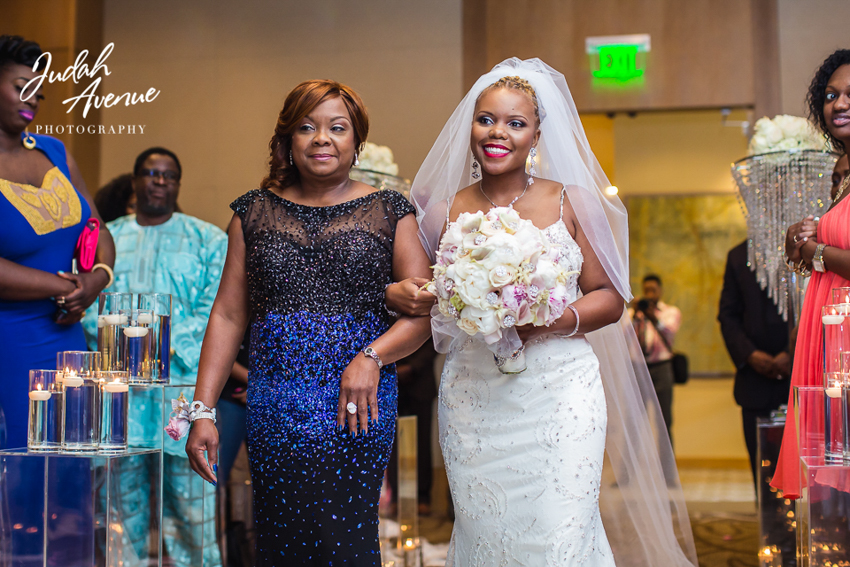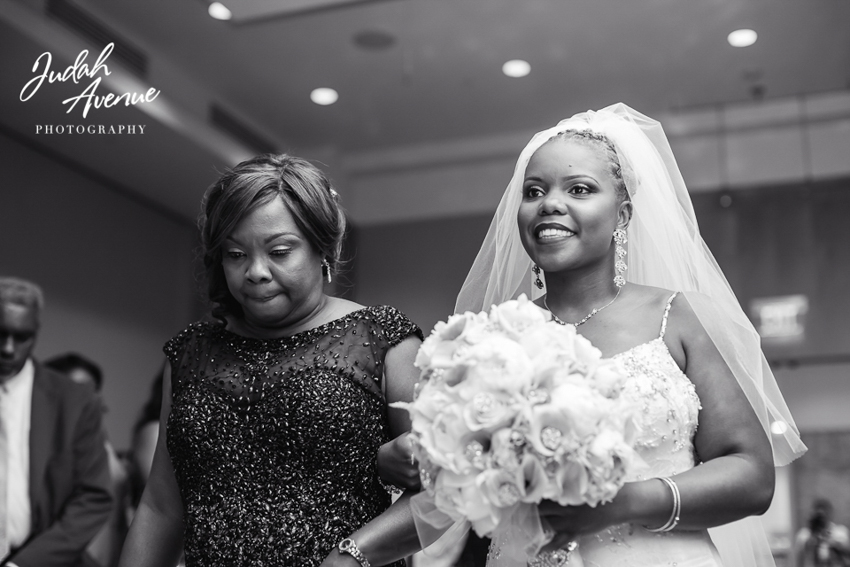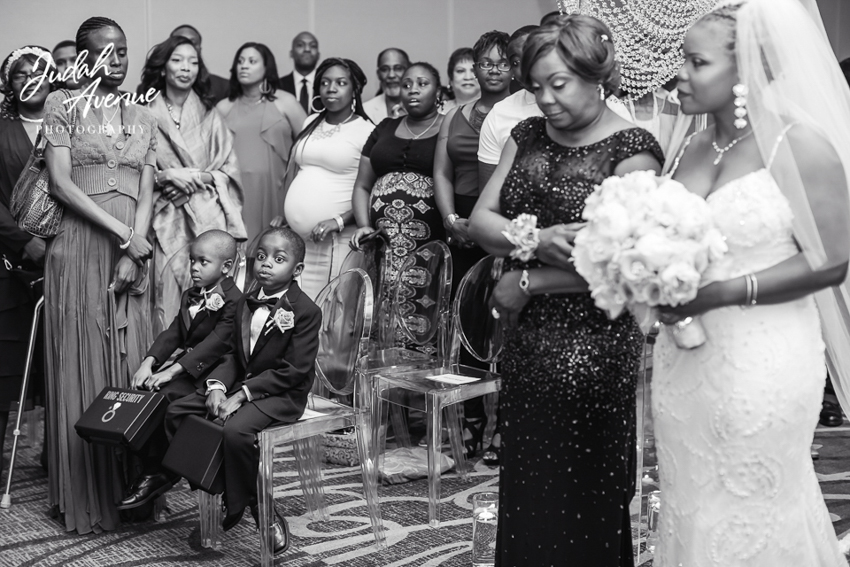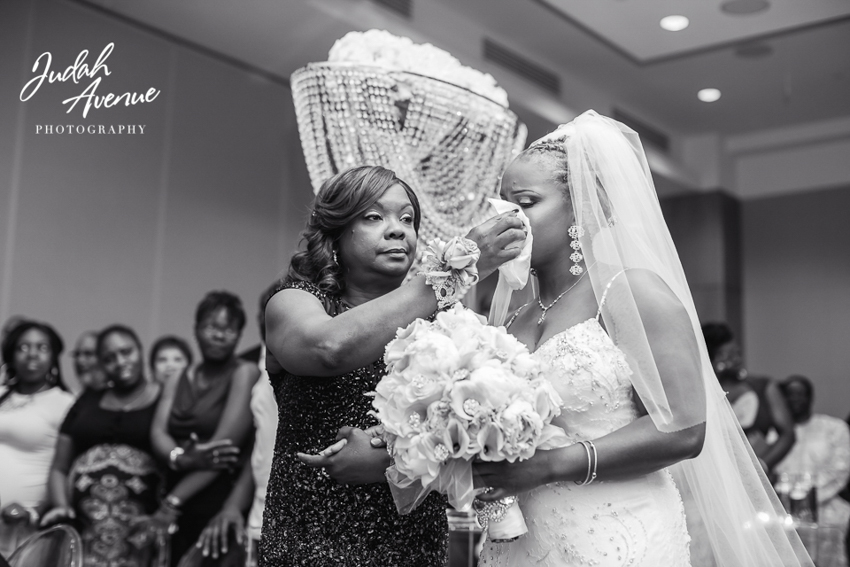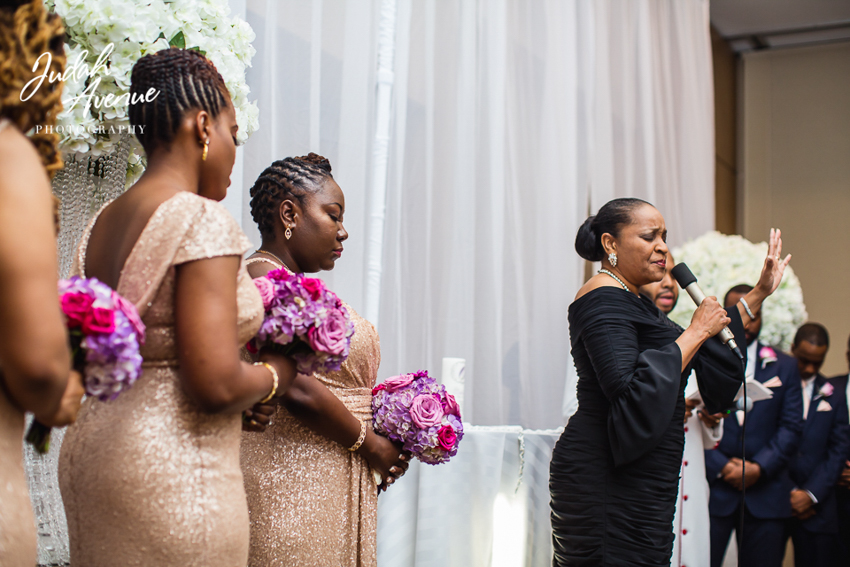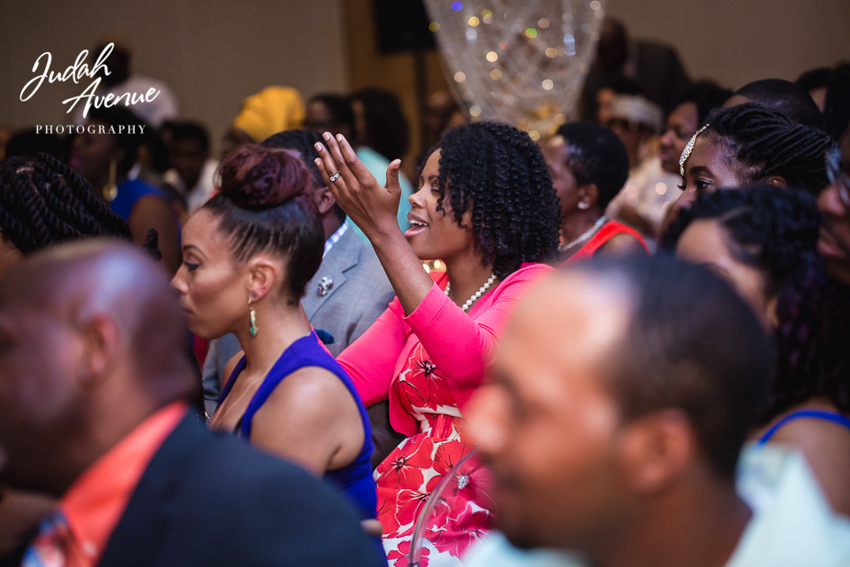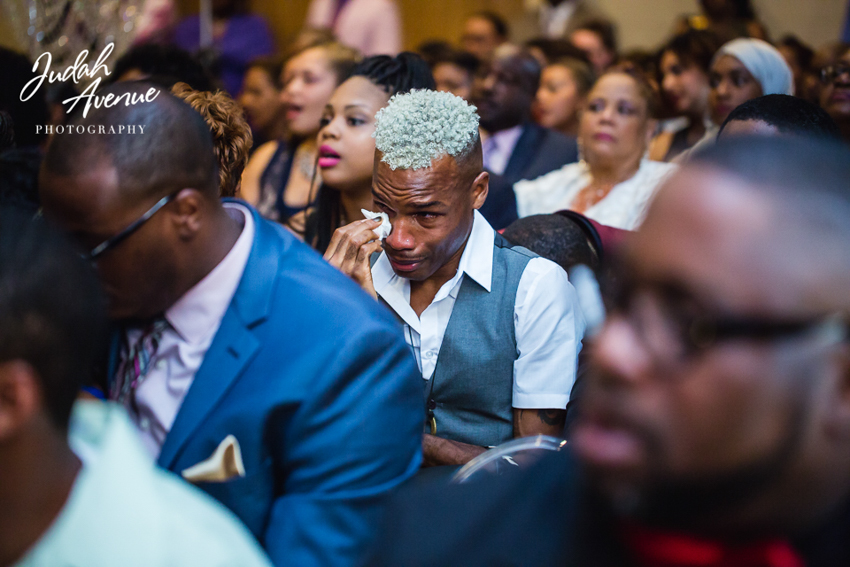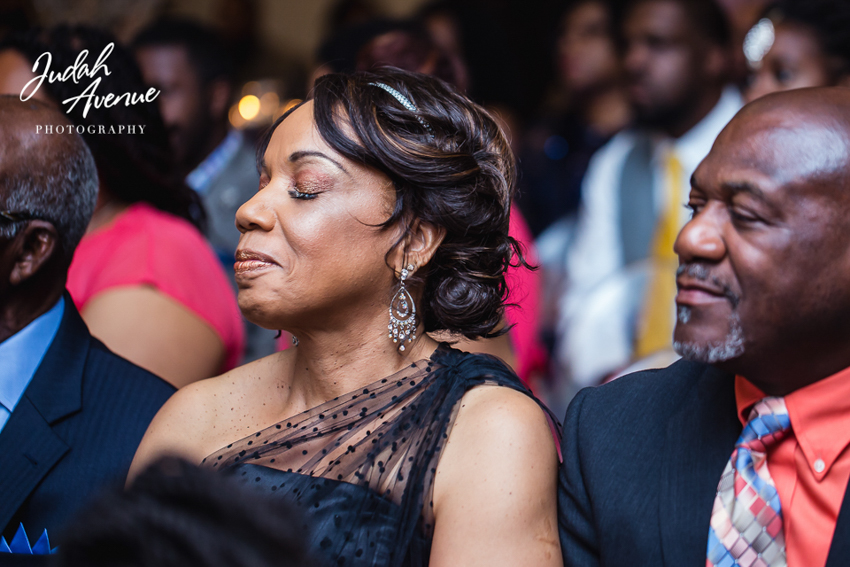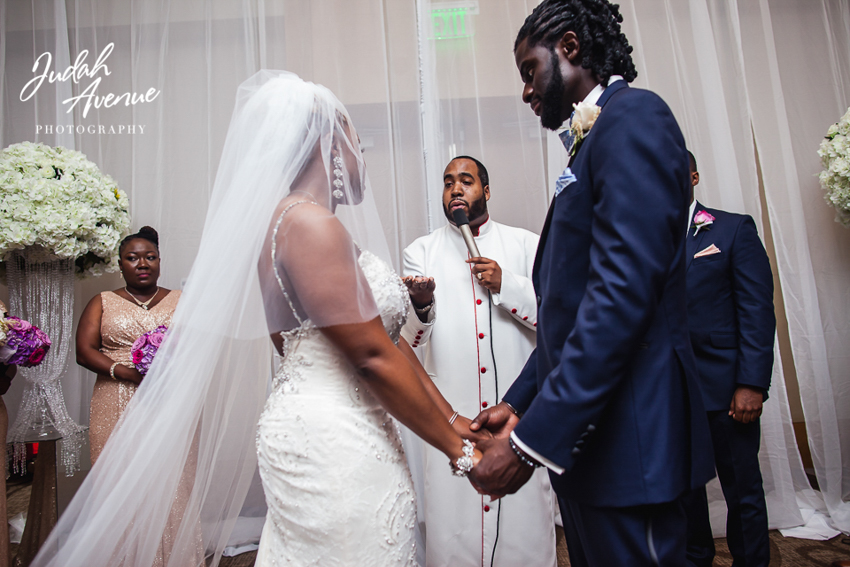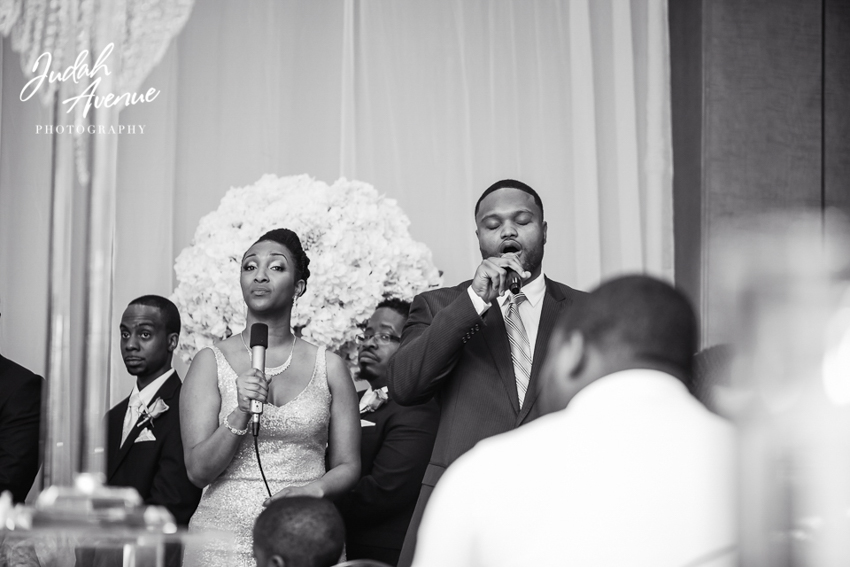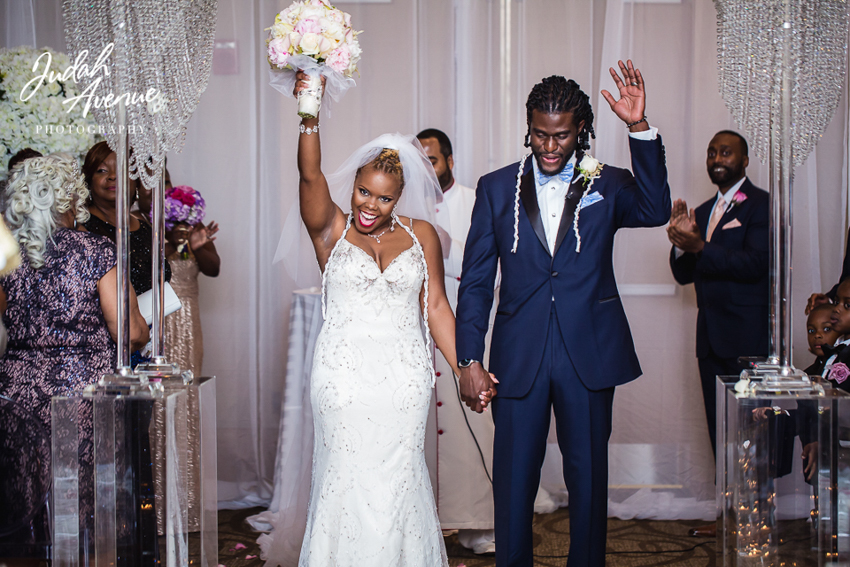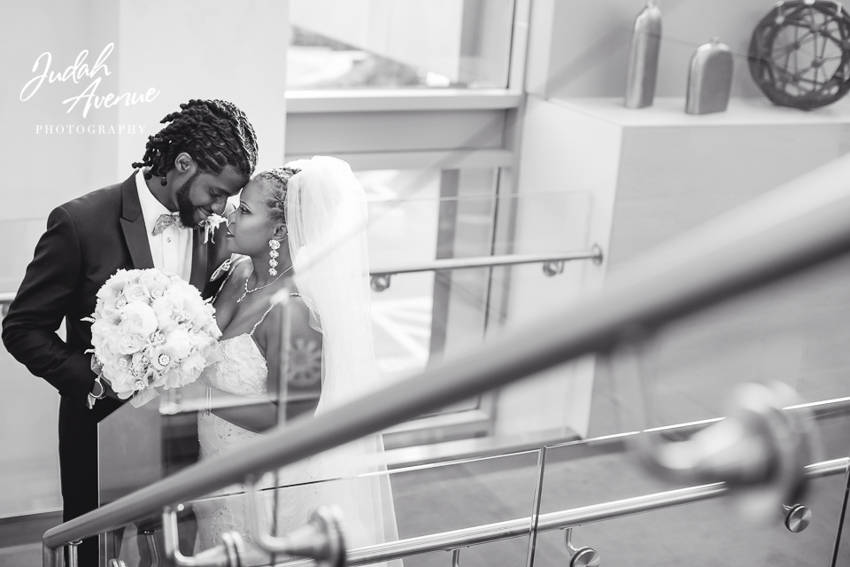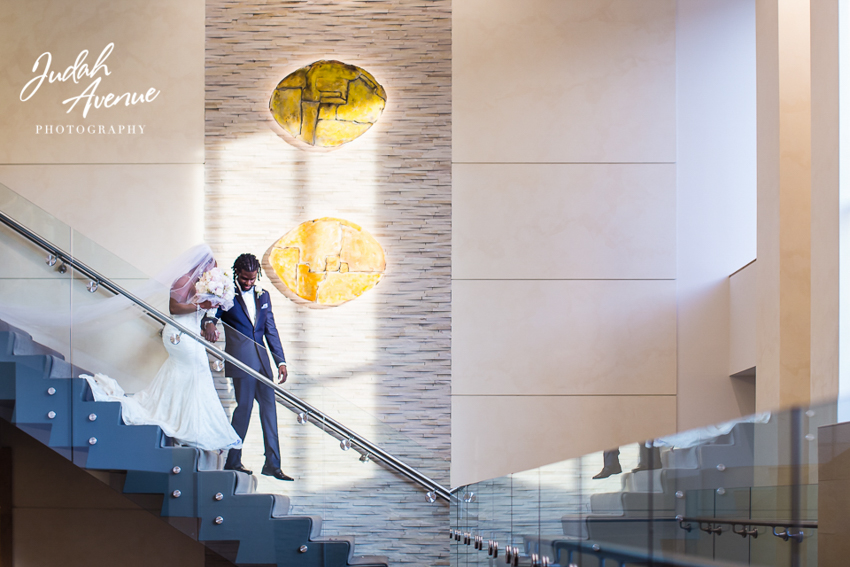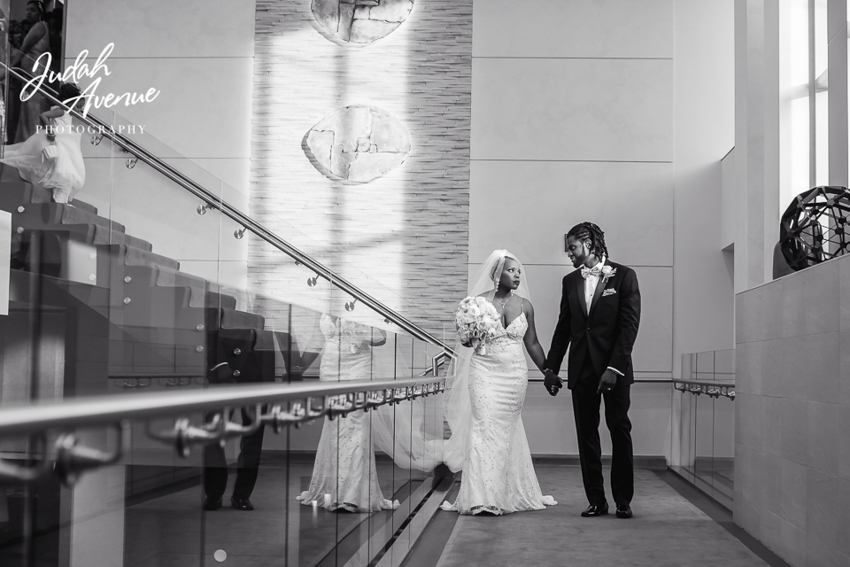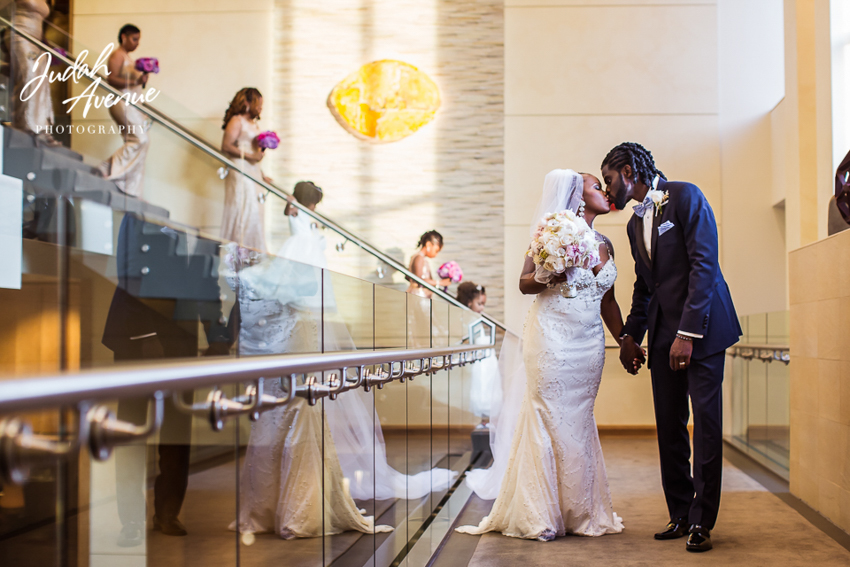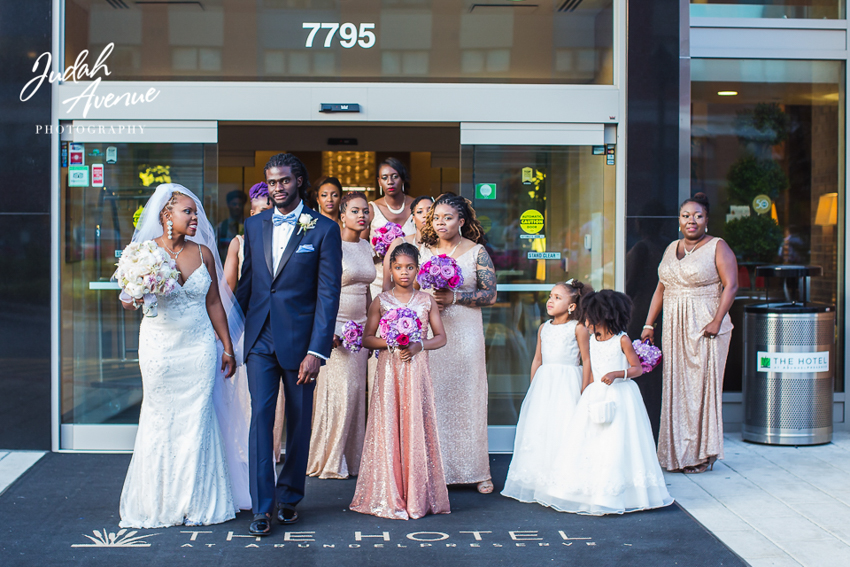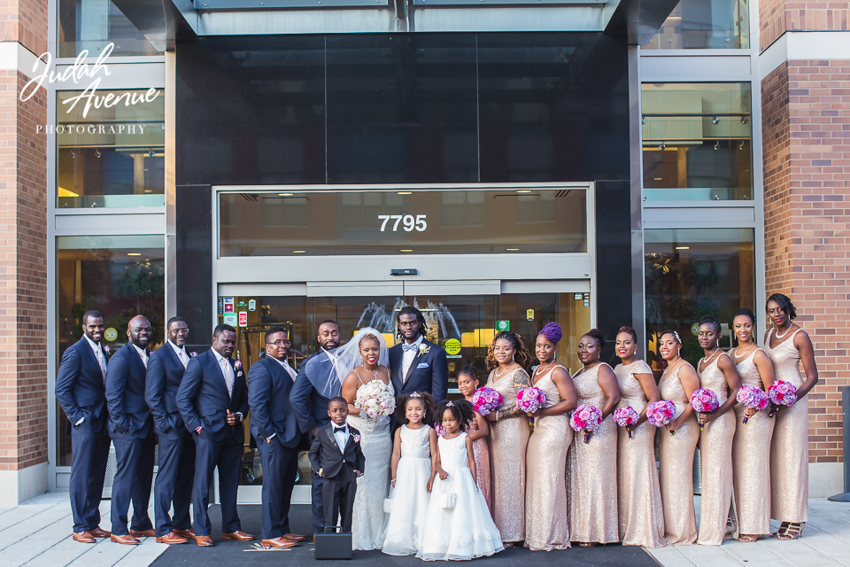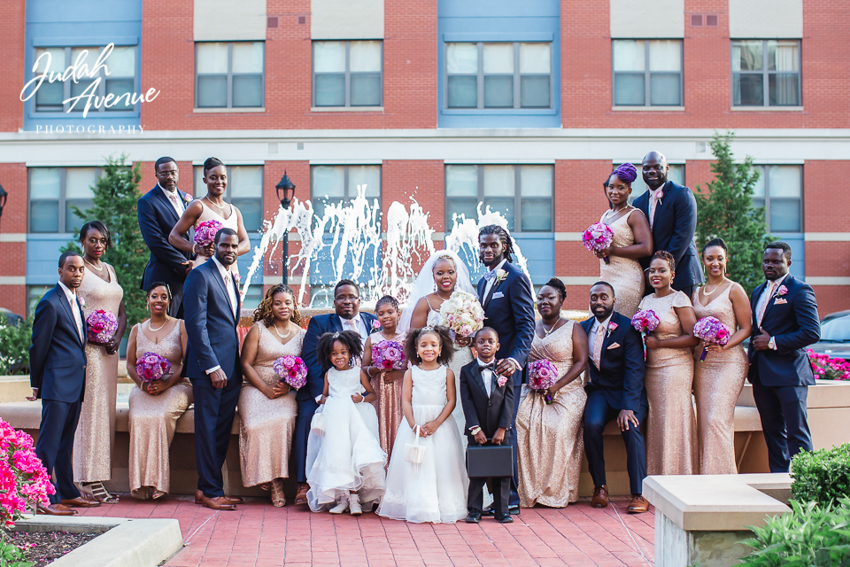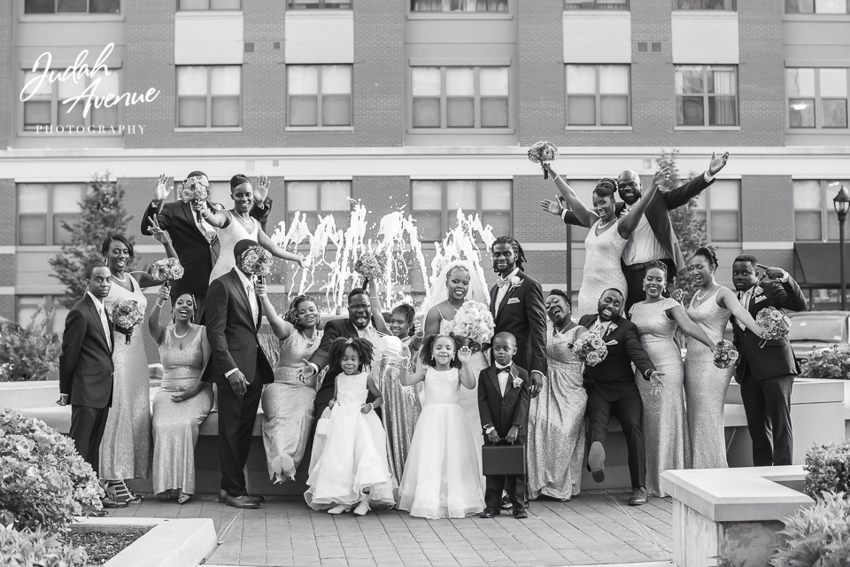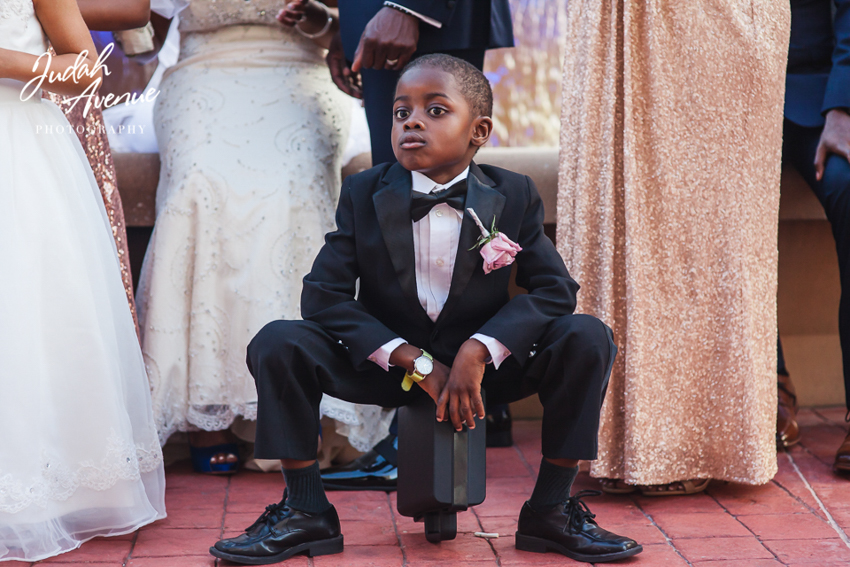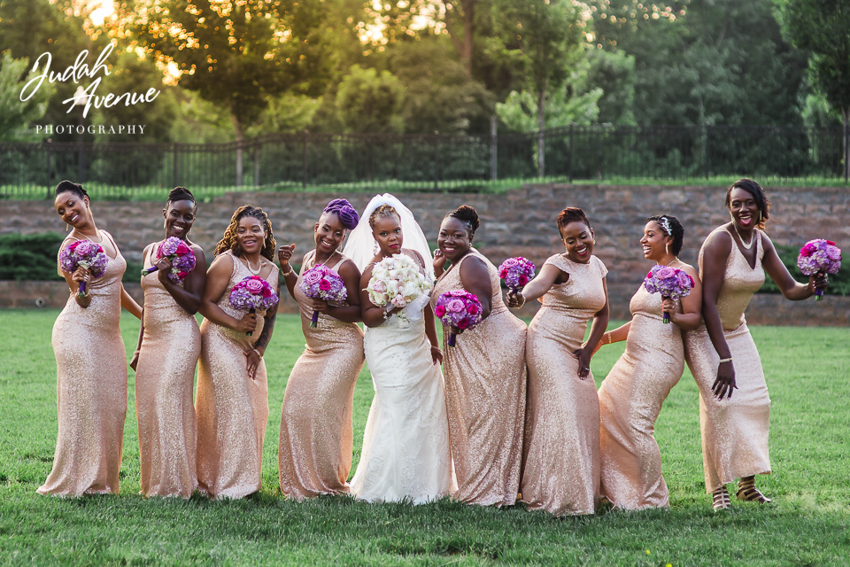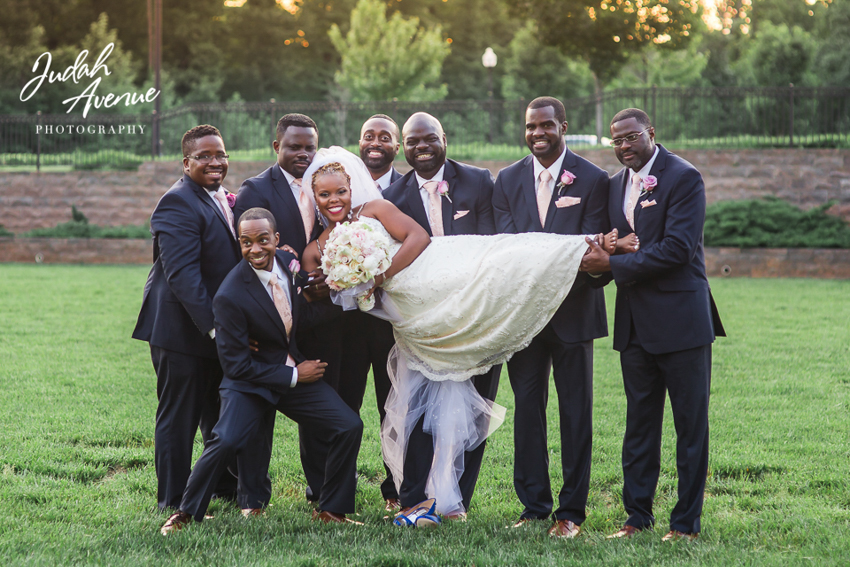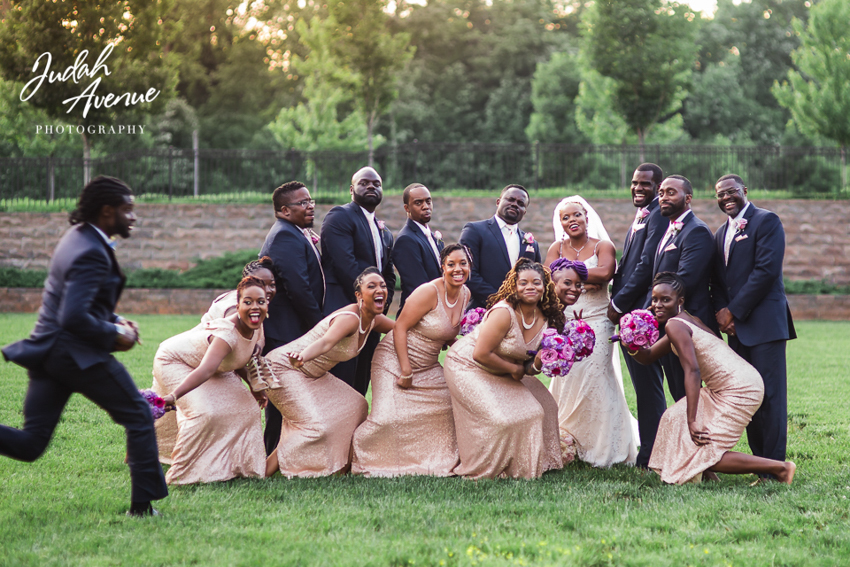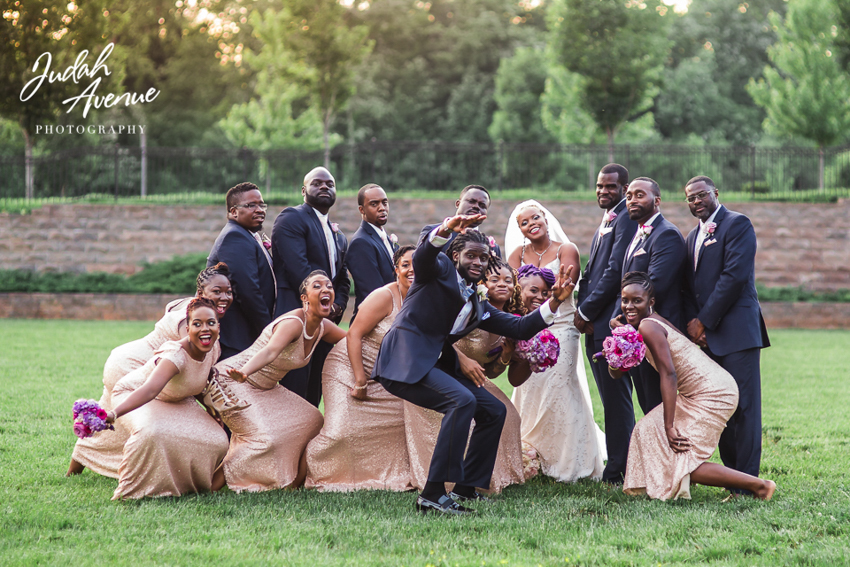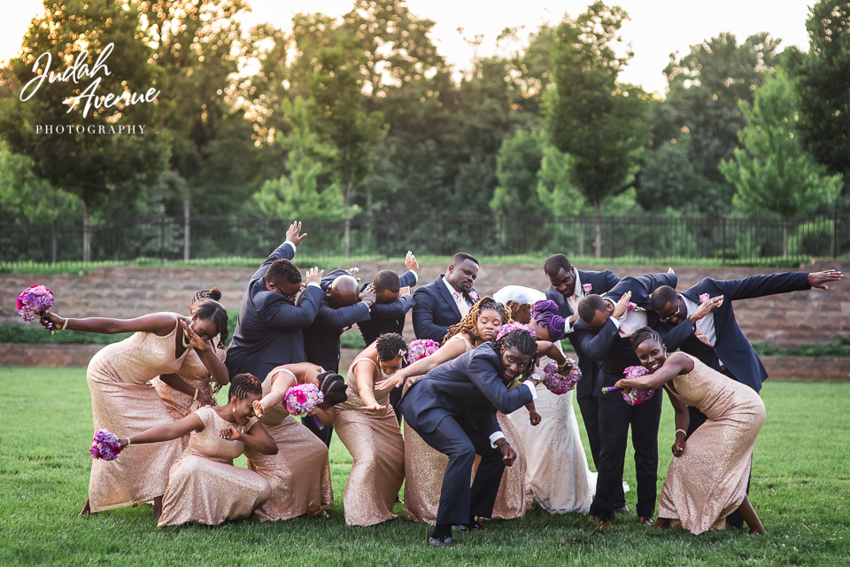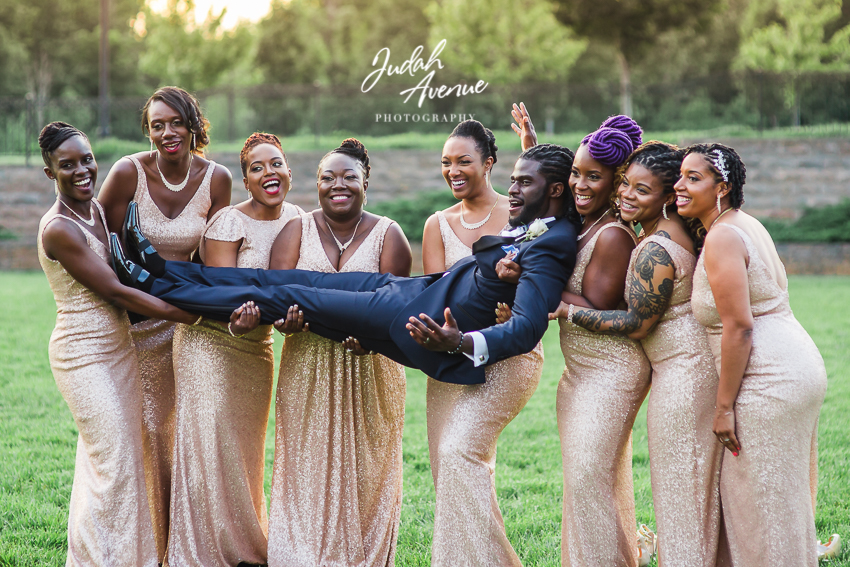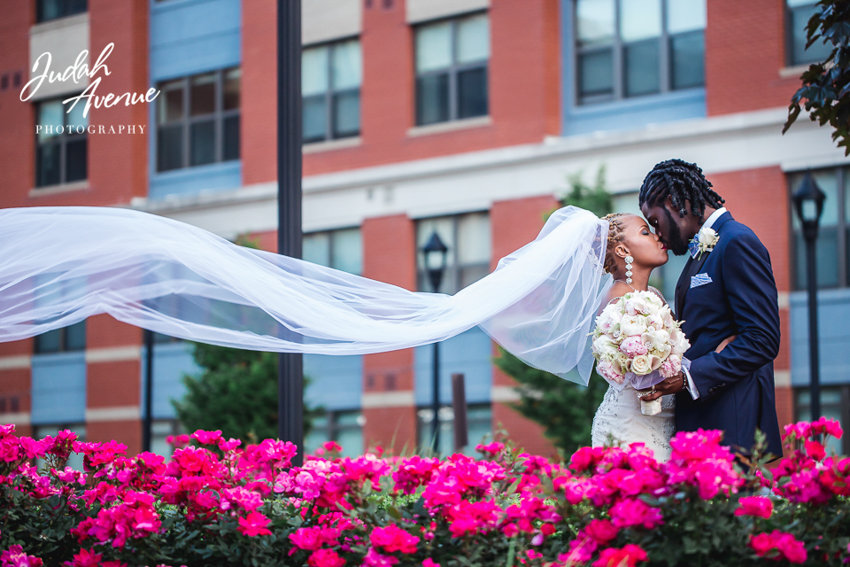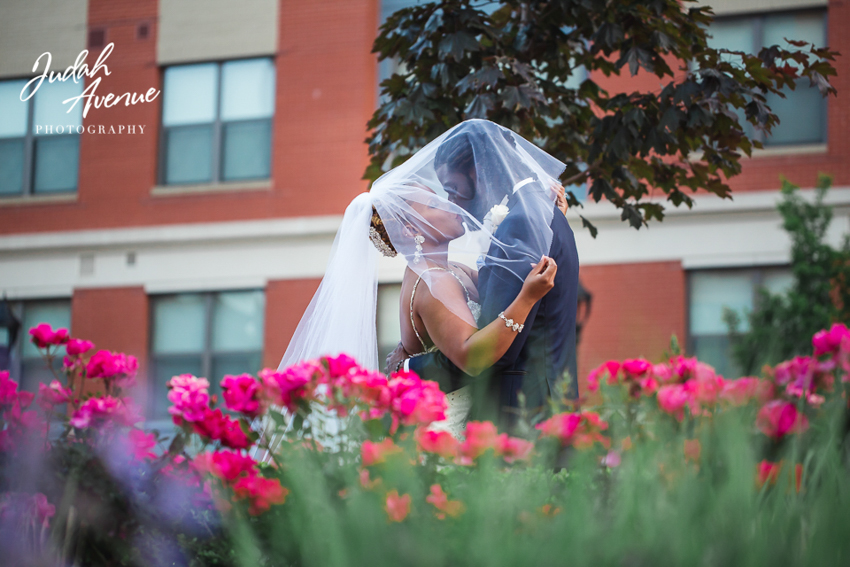 Love how attentive their planner was being! Since planners have the opportunity to be in the final photographs of the couple we always recommend that they dress the part and we simply love how this planner is nicely coordinated with the color theme of the big day!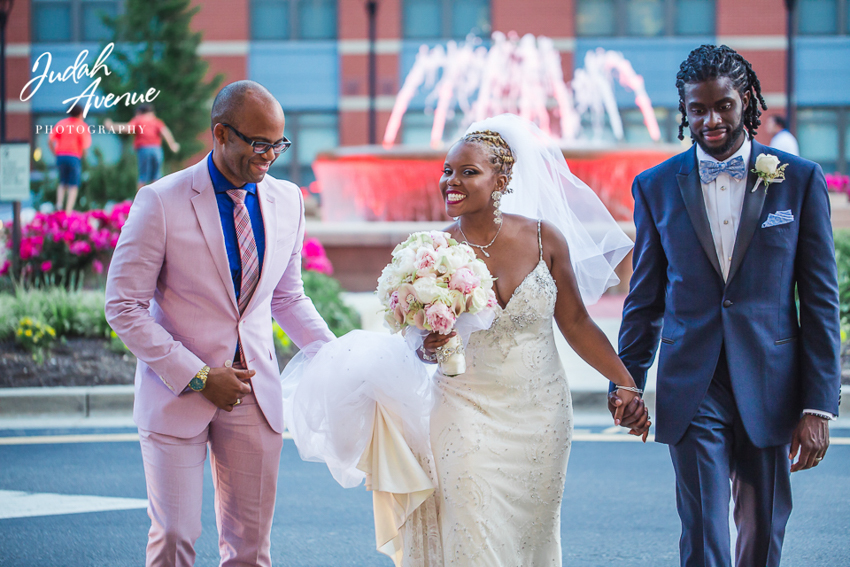 The wedding ceremony and reception festivities were held at the the Hotel at Arundel Preserve located in Columbia, Maryland, which offers a variety of venues which can accommodate up to six hundred guests. Their comprehensive wedding packages include candles, centerpieces, linens, dance floors, wine service, bartenders, hors d'euvres, complimentary accommodations for the newlyweds on the wedding night, discounted room prices for wedding guests, and more. It was incredible to see how Lily V events totally transformed the room into this oasis of elegance!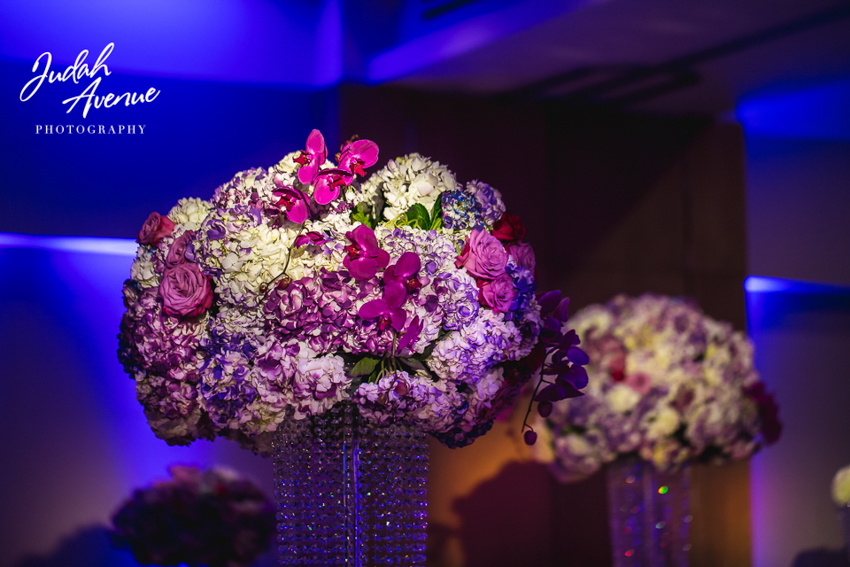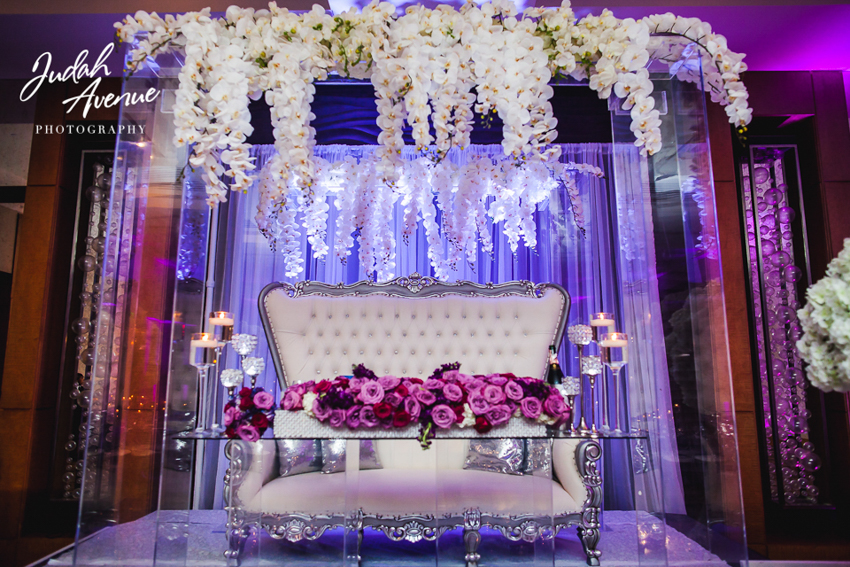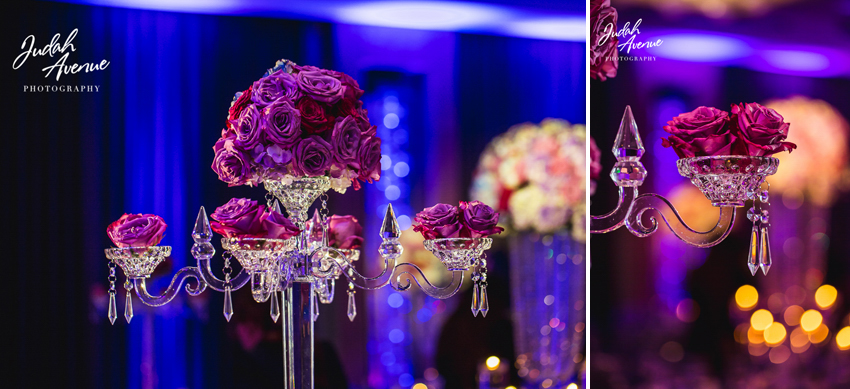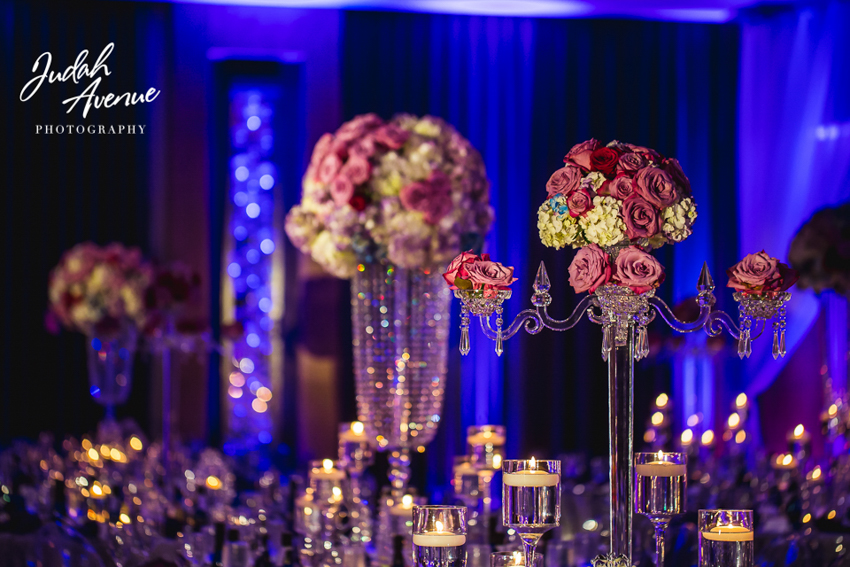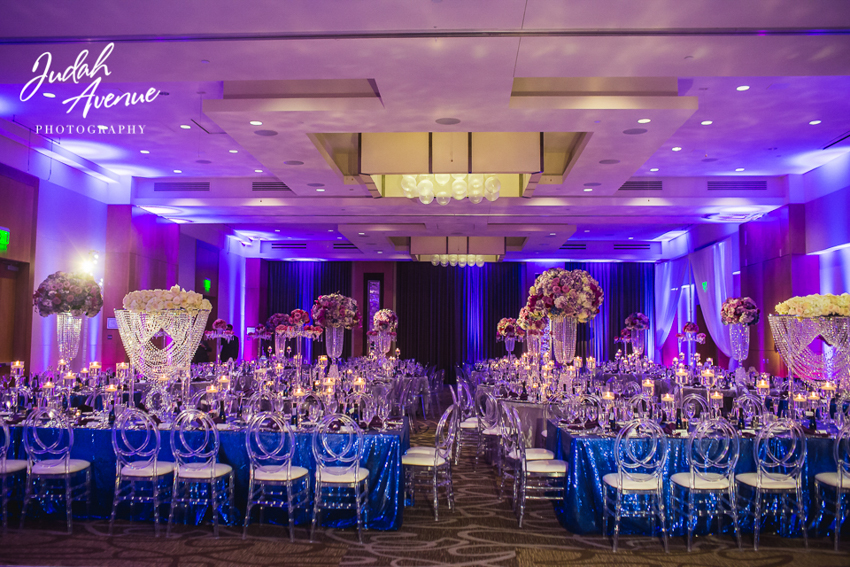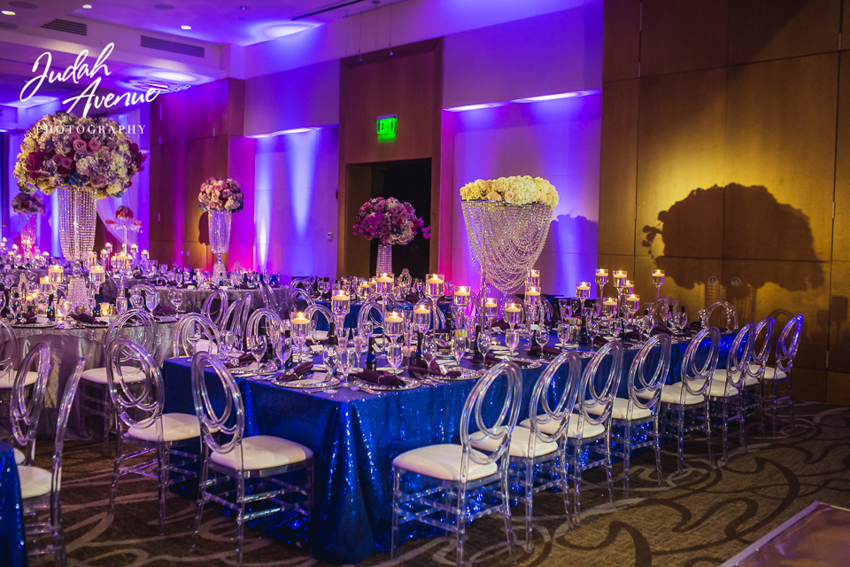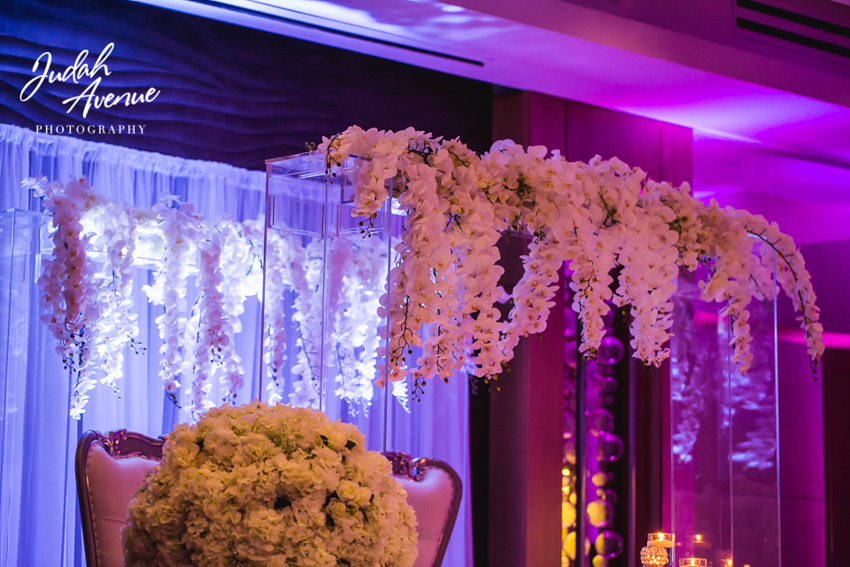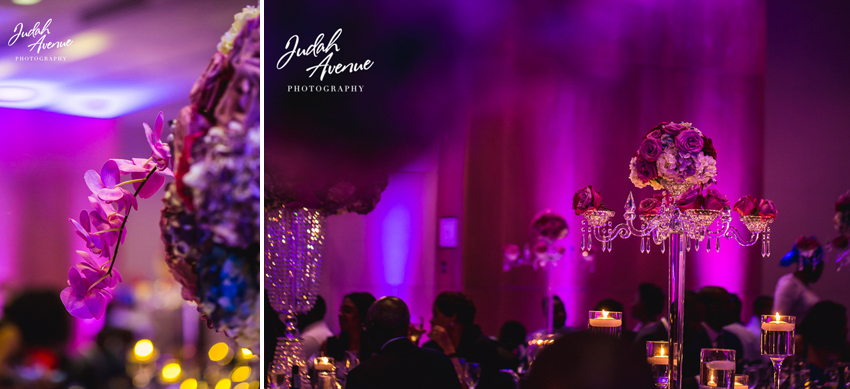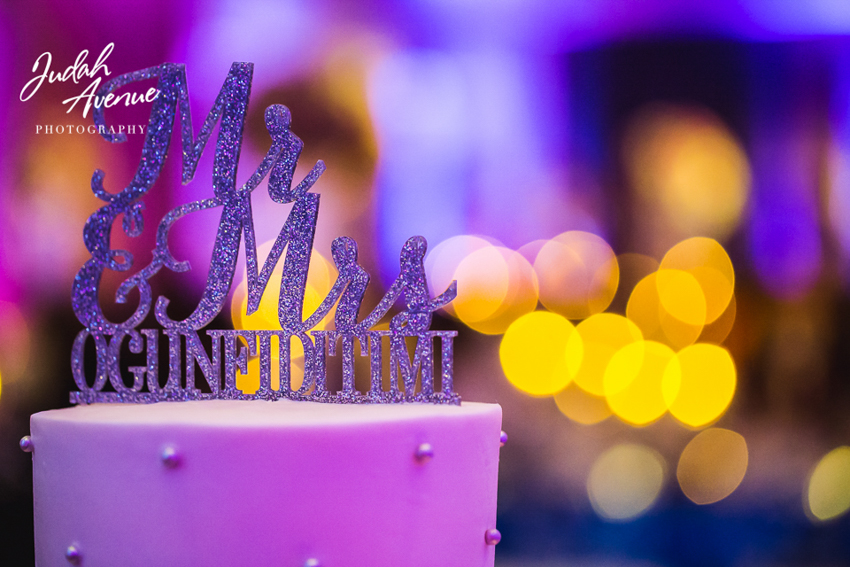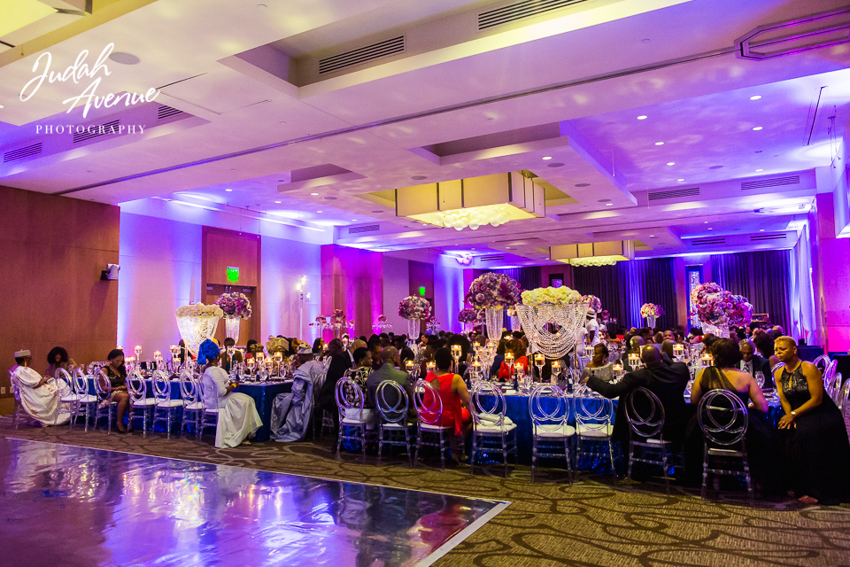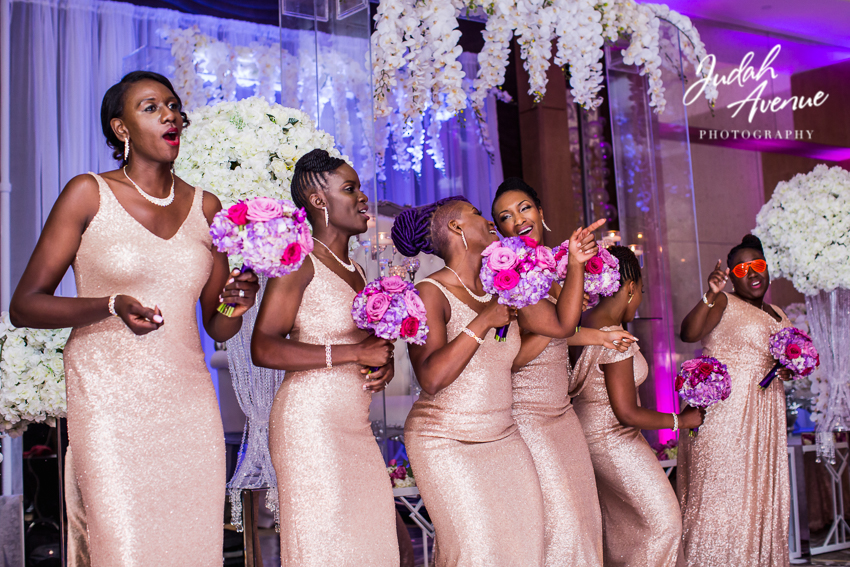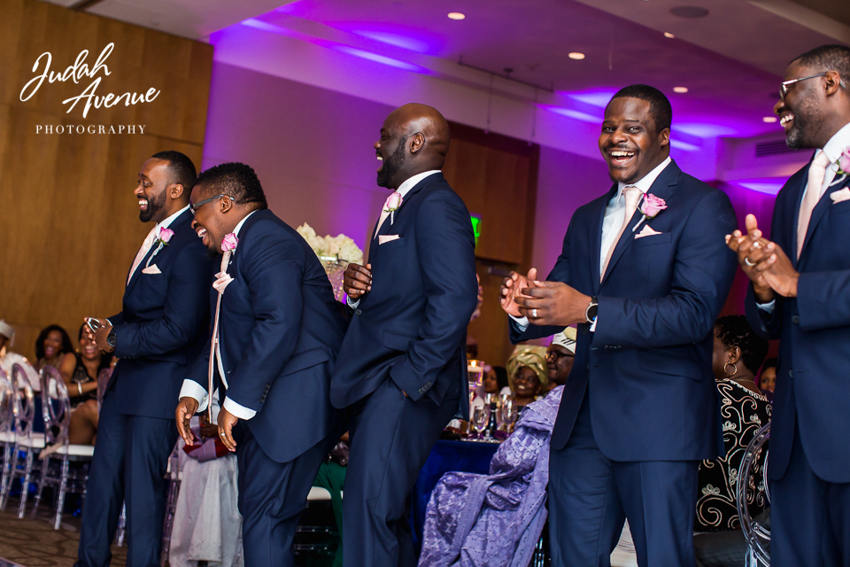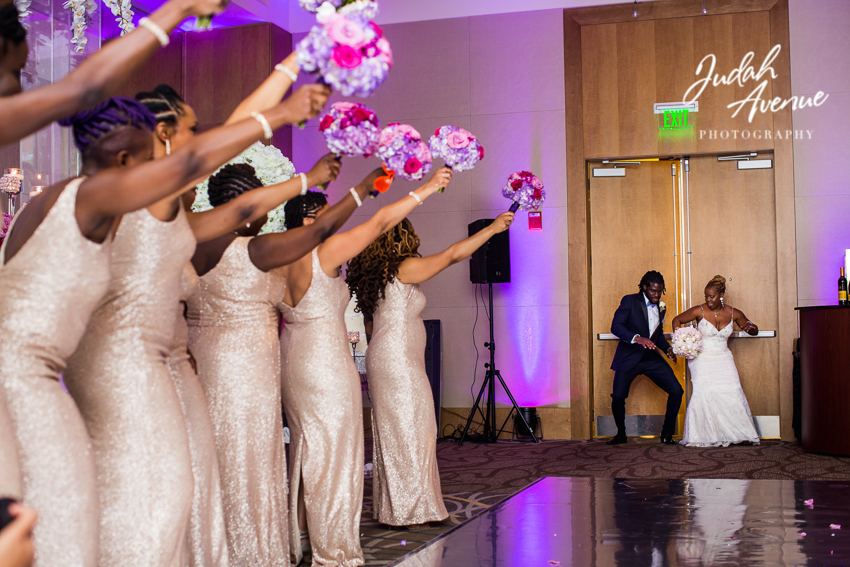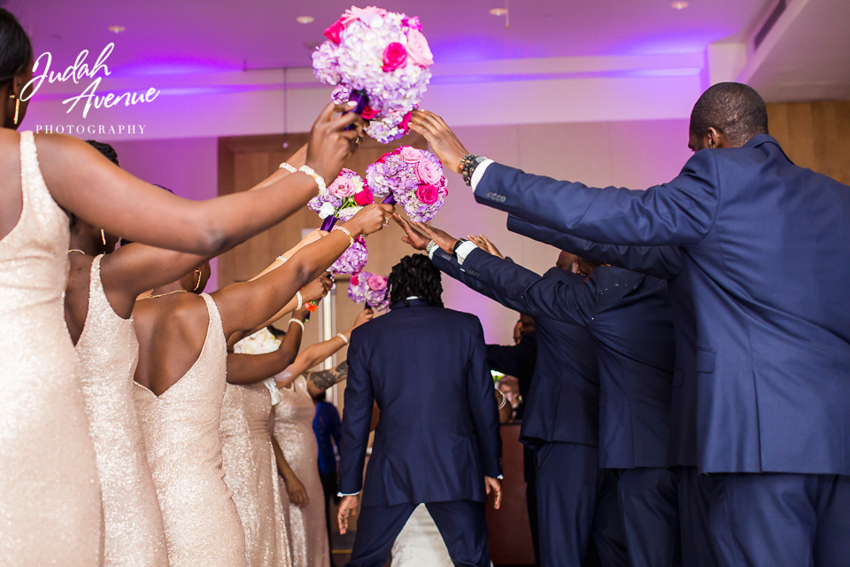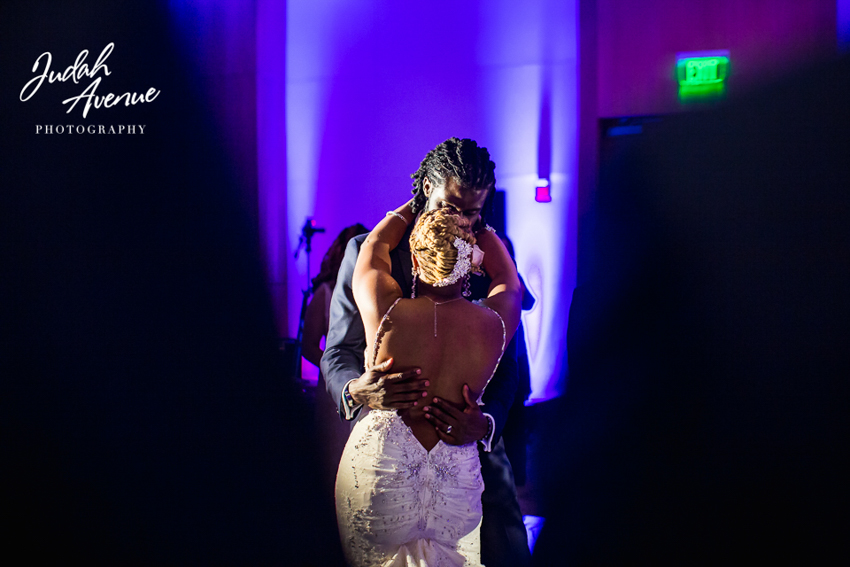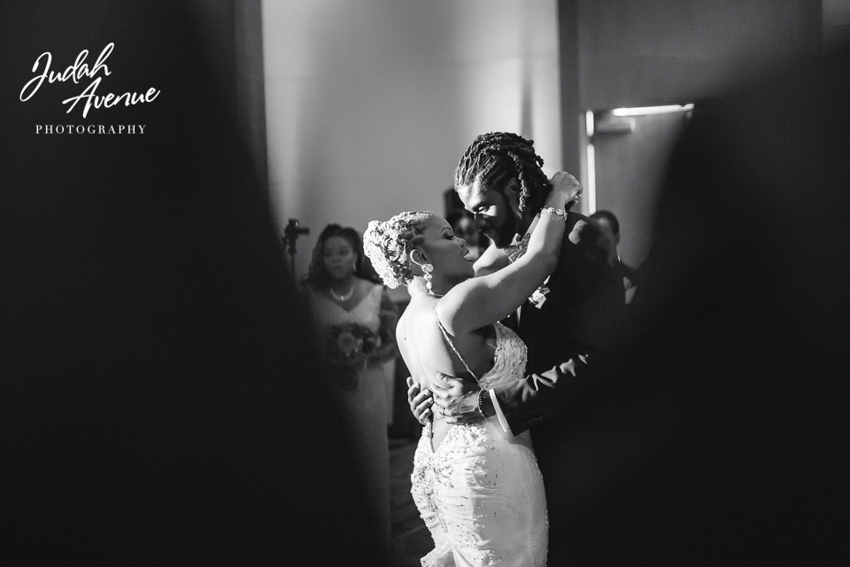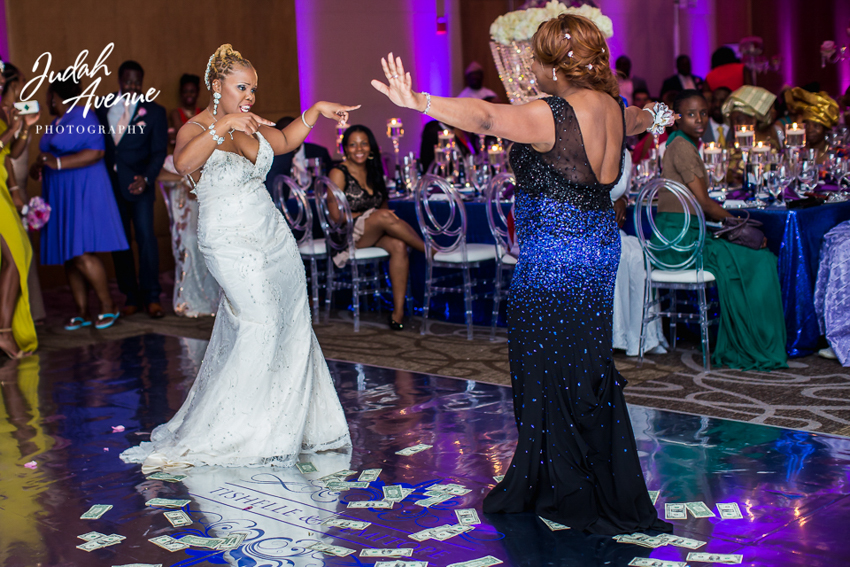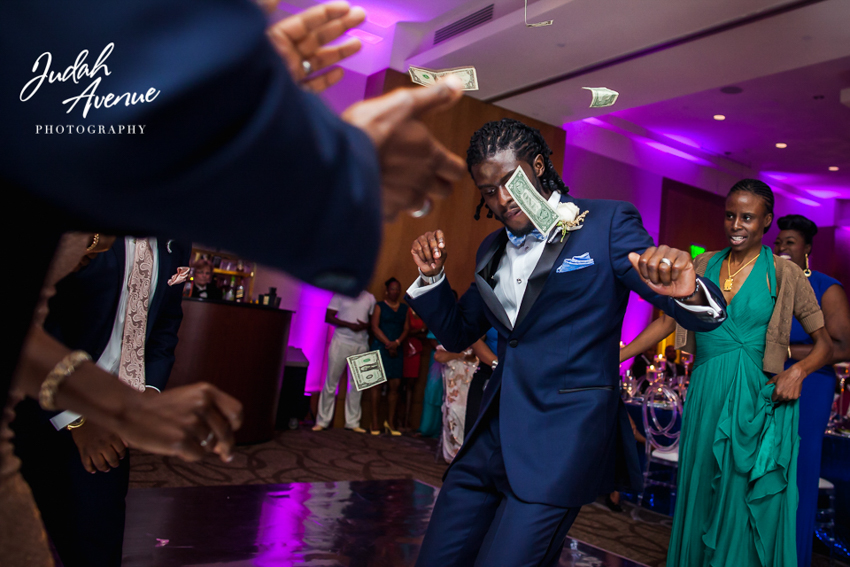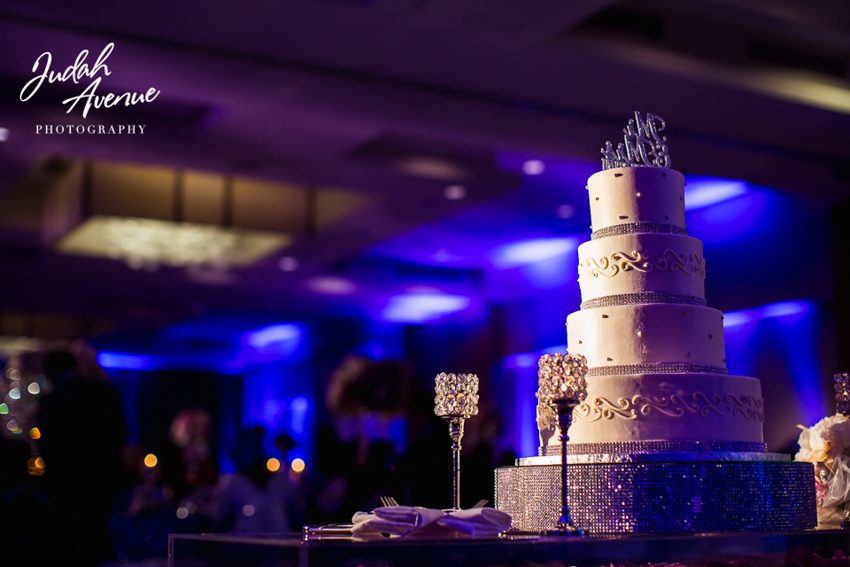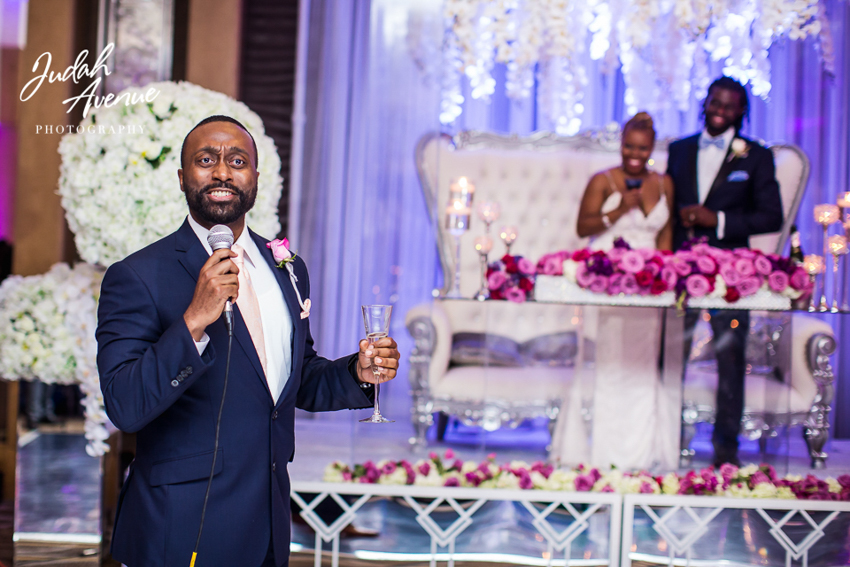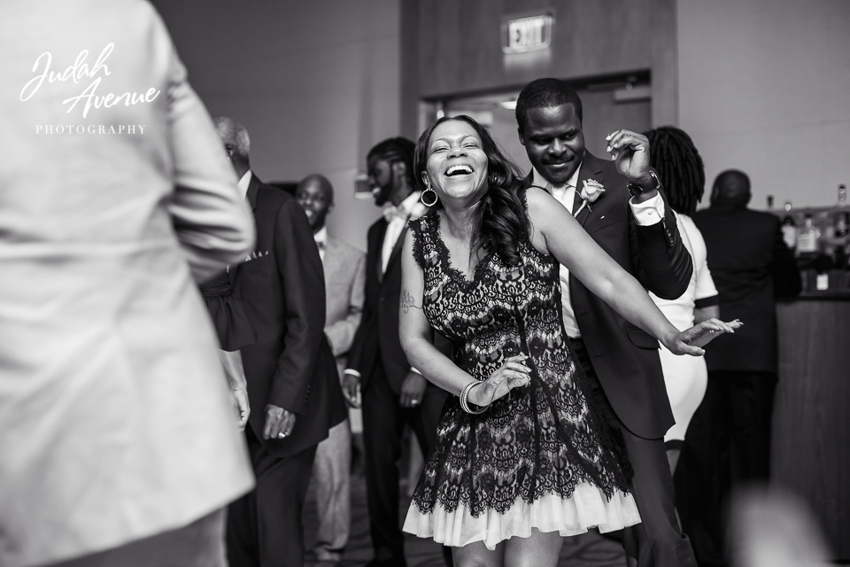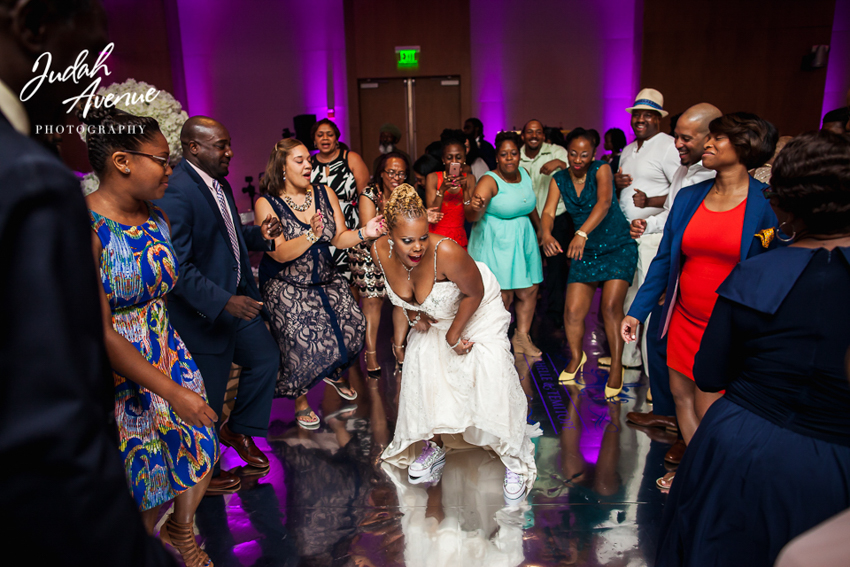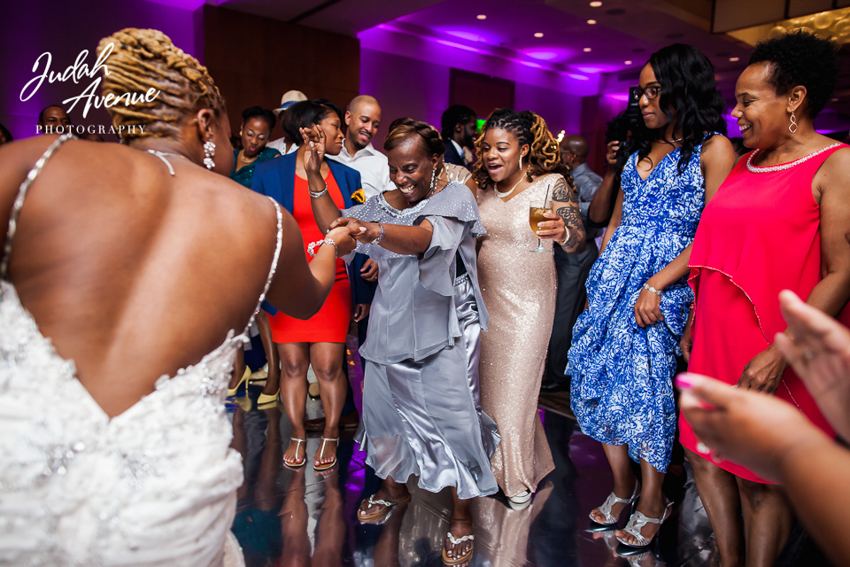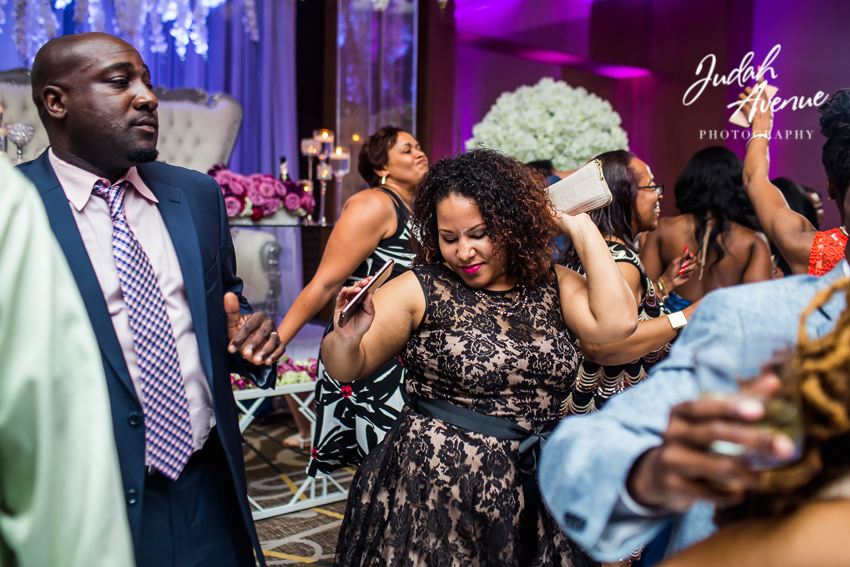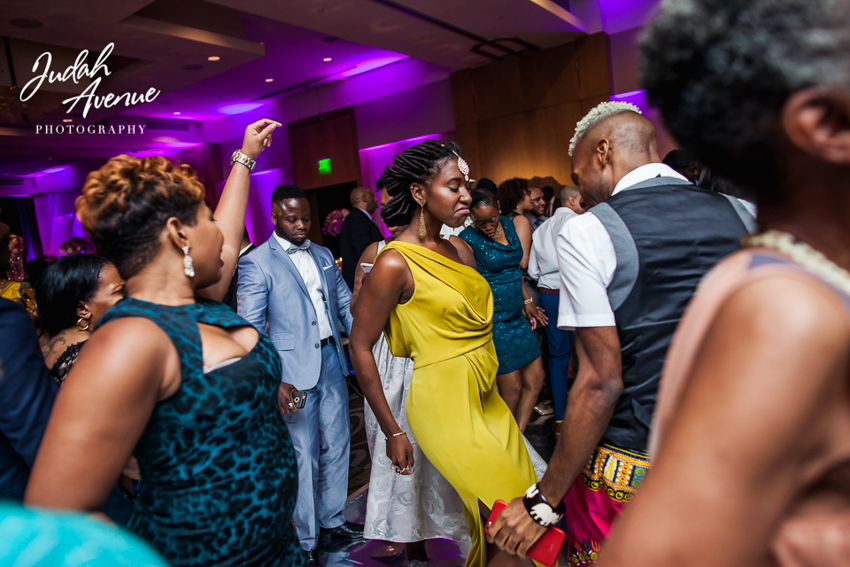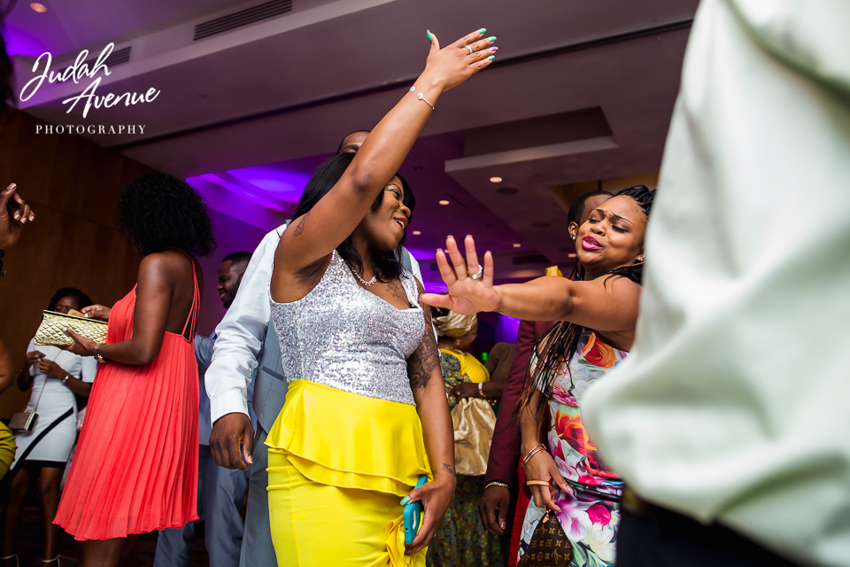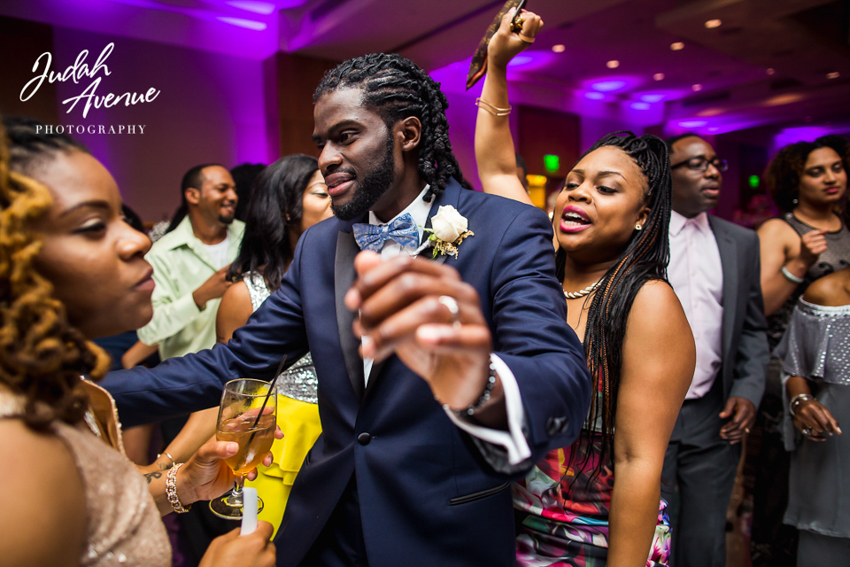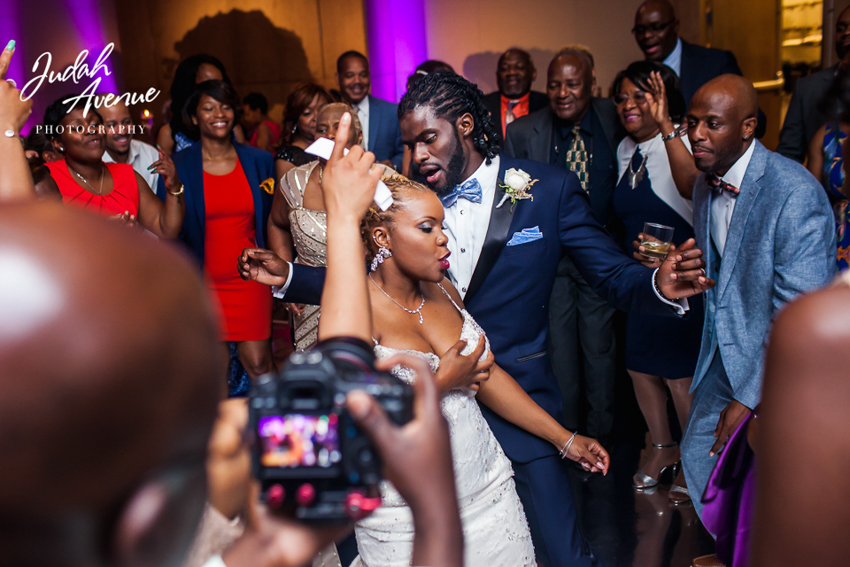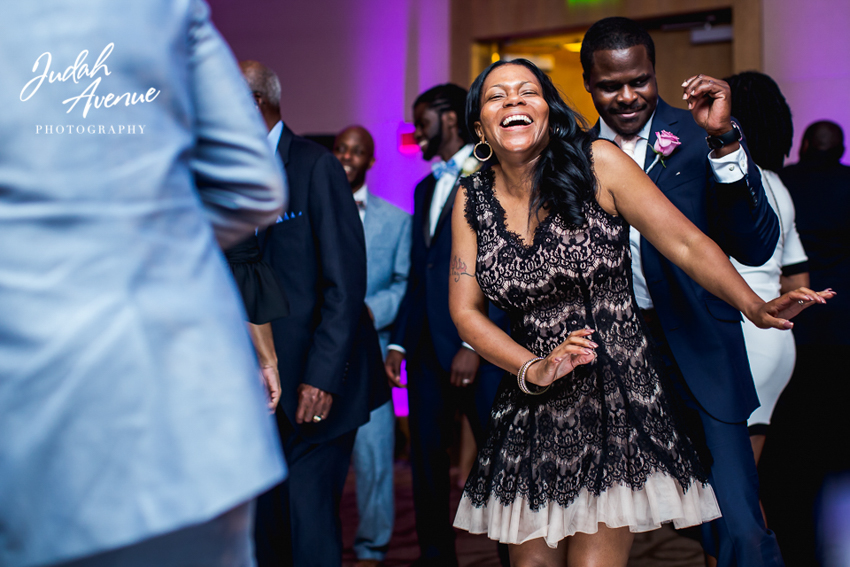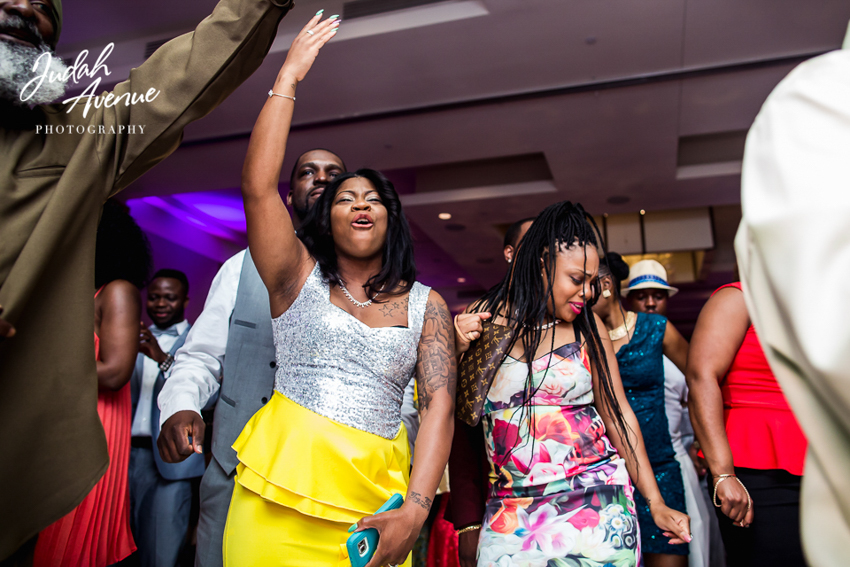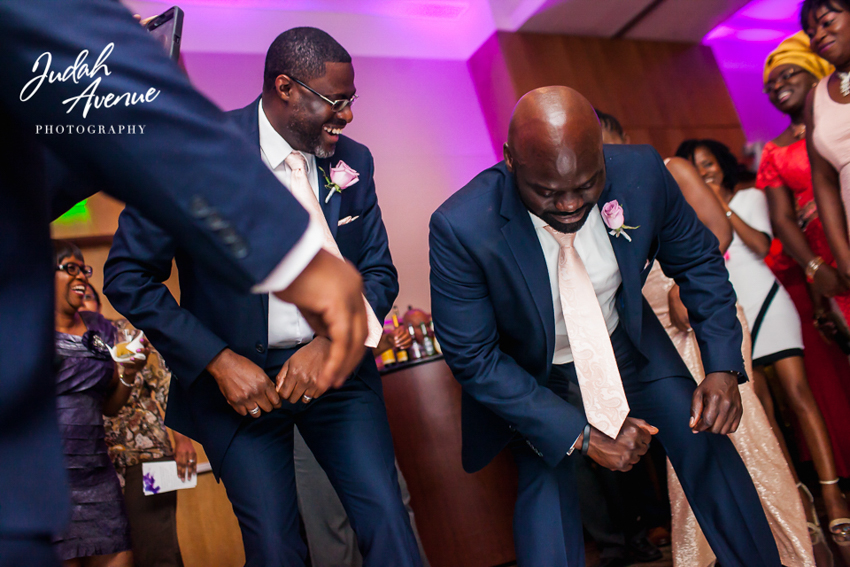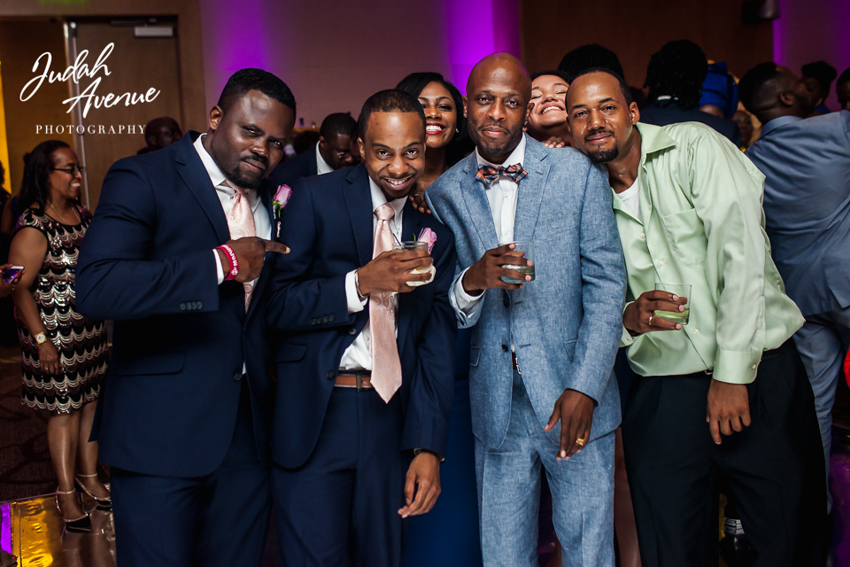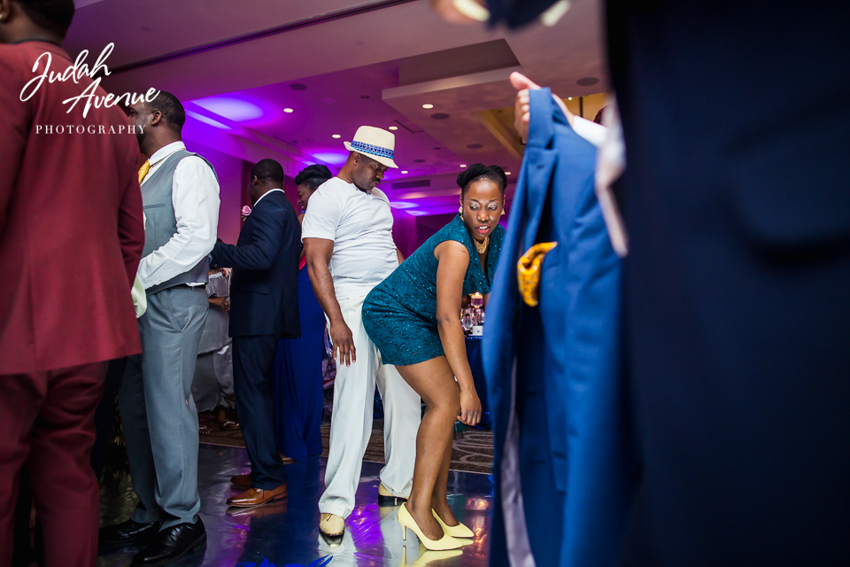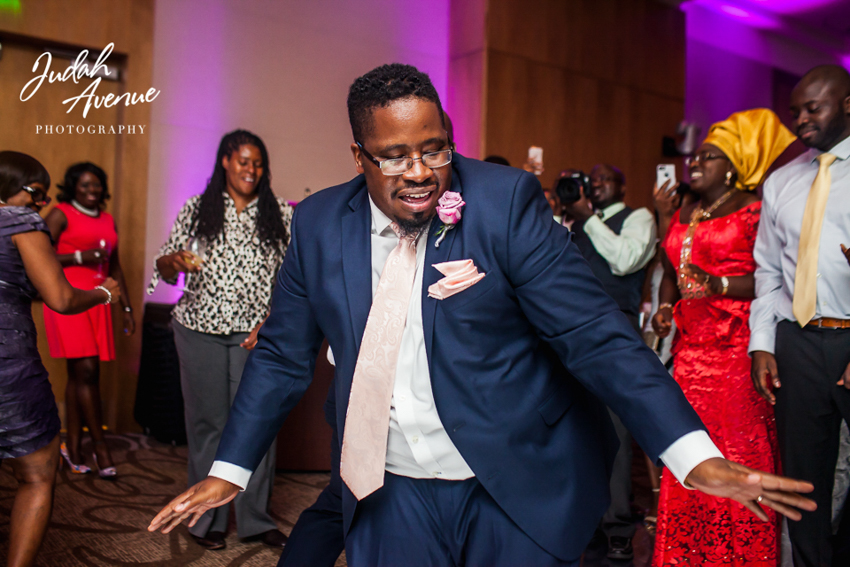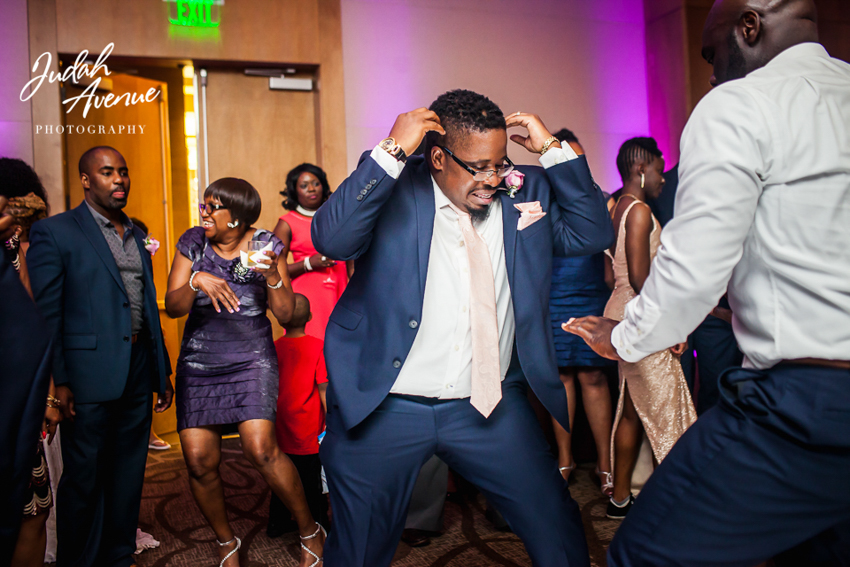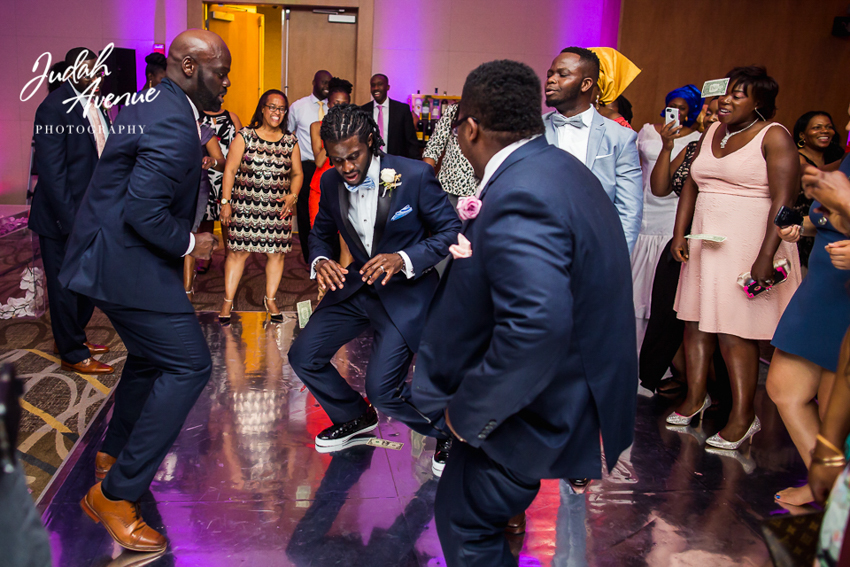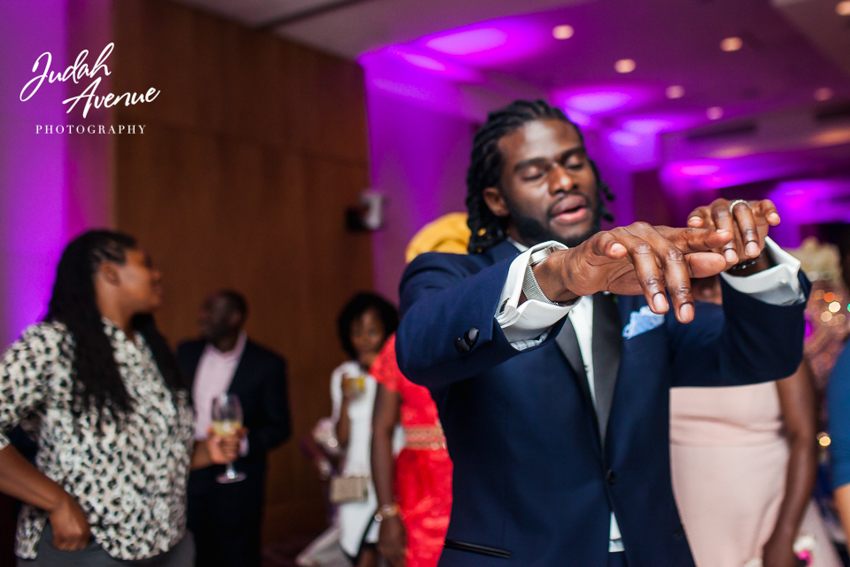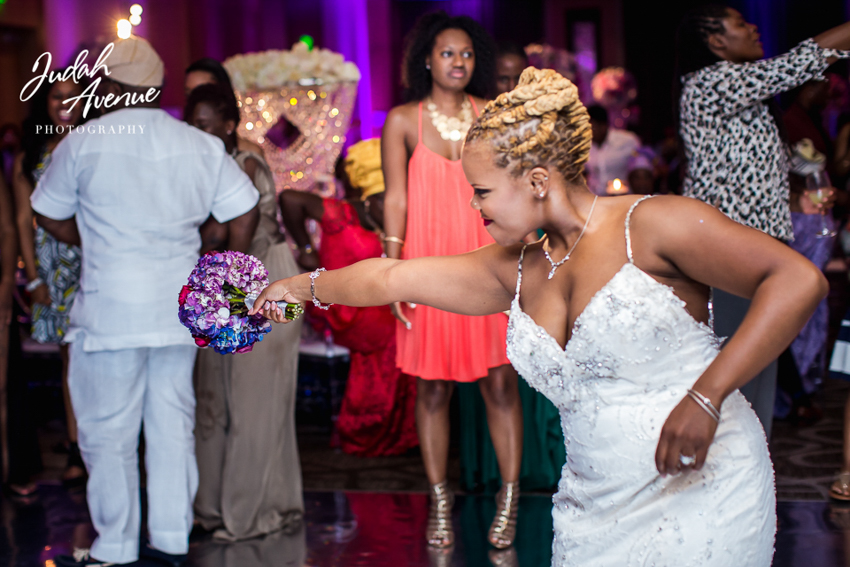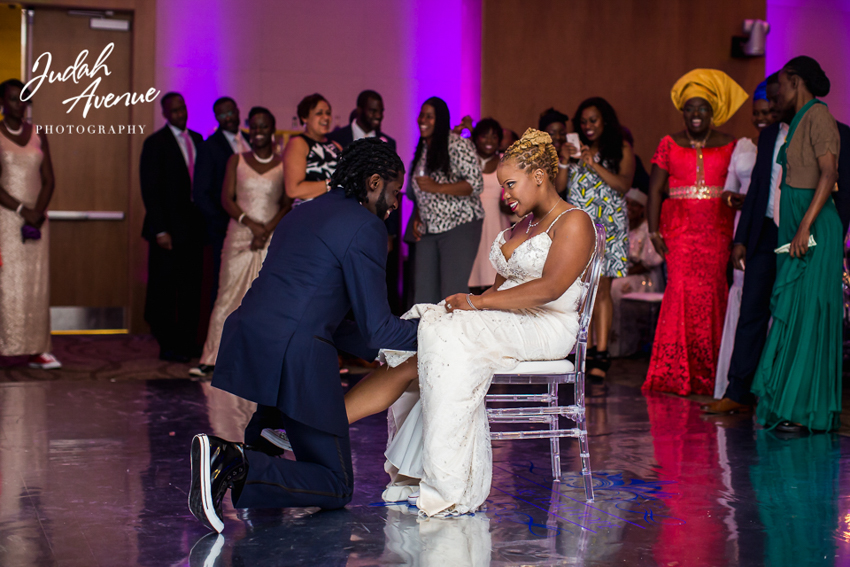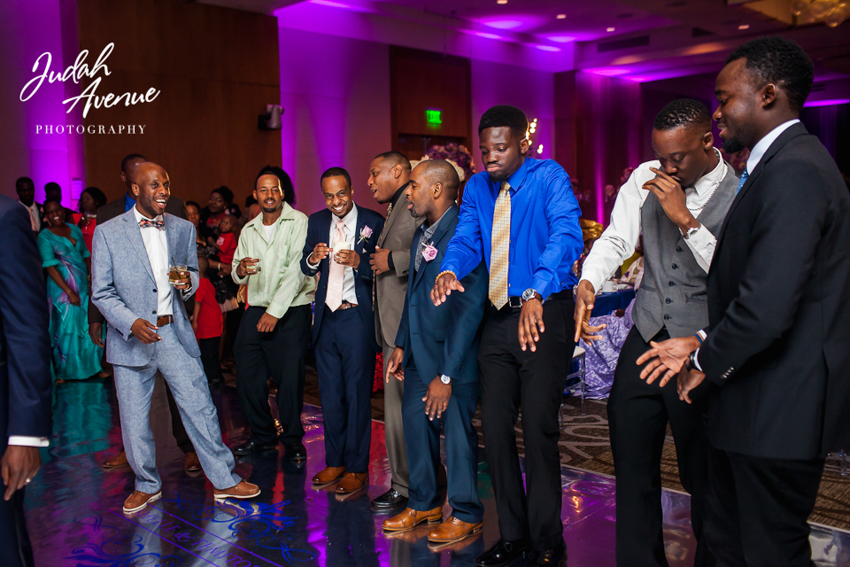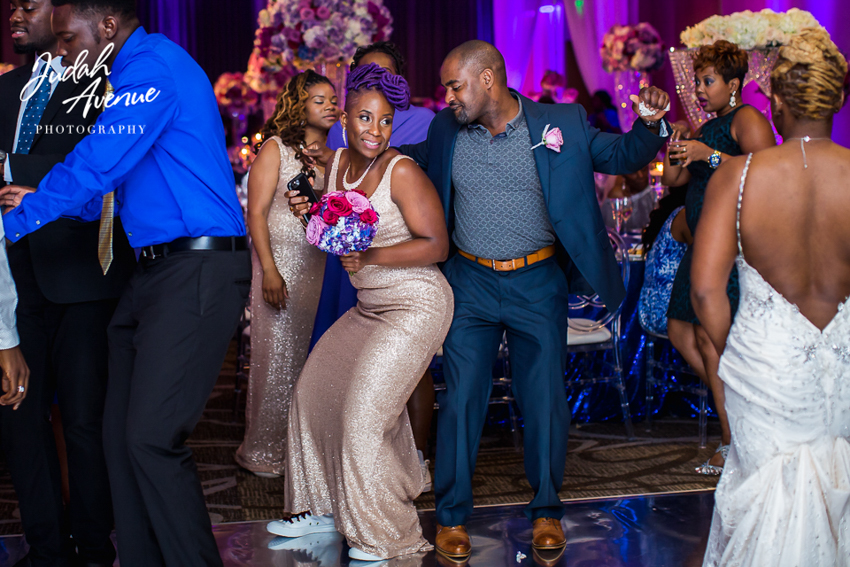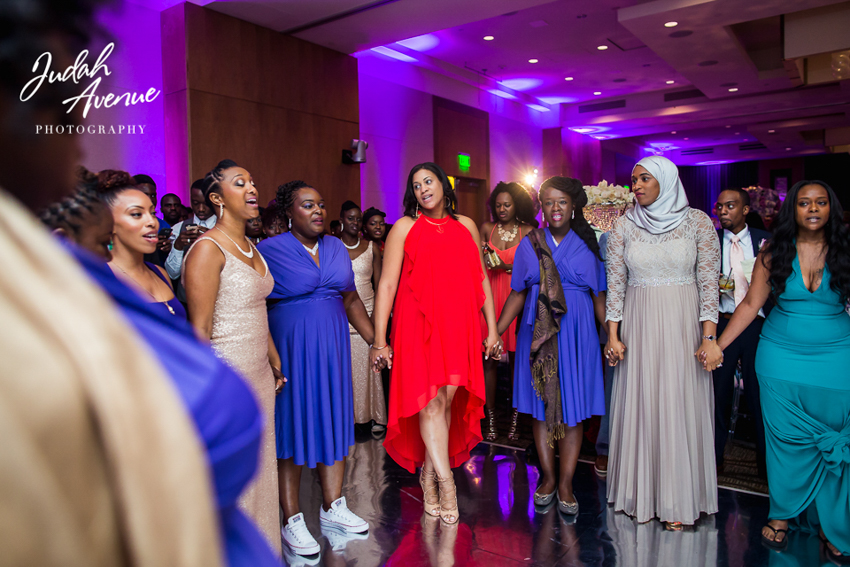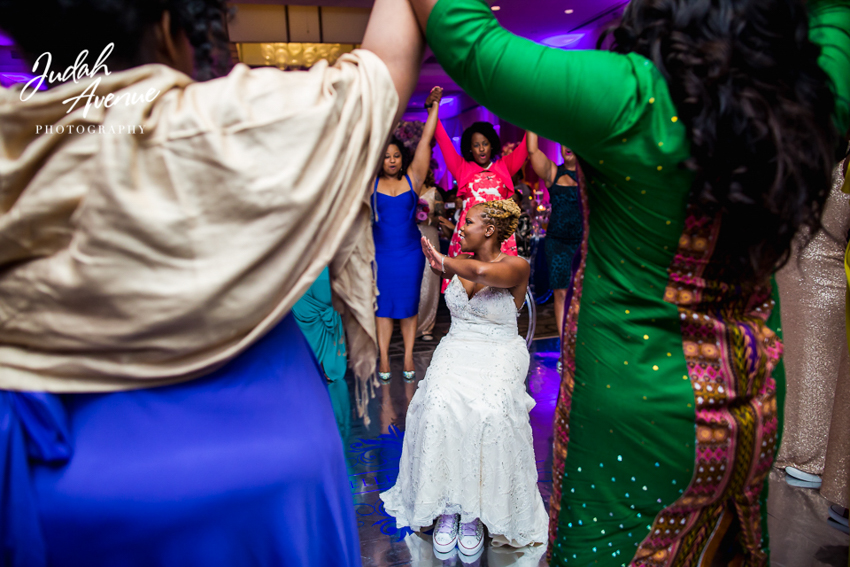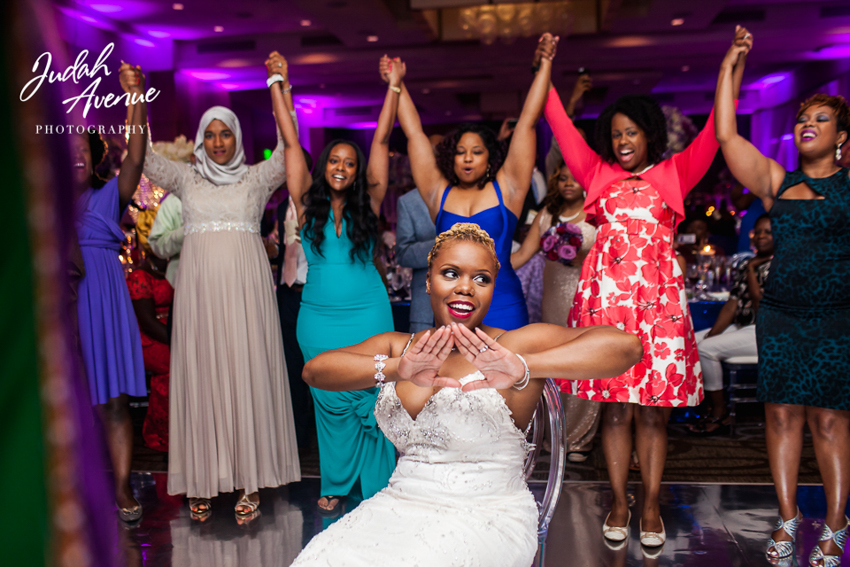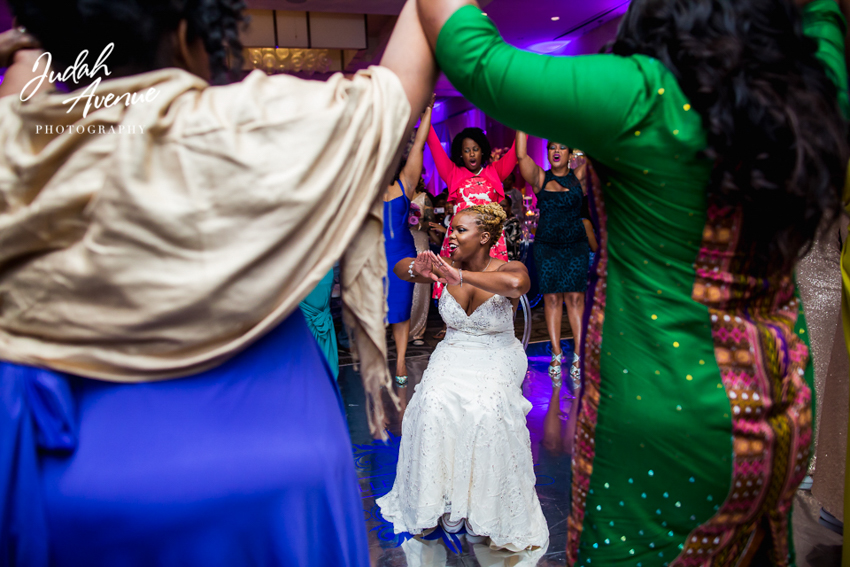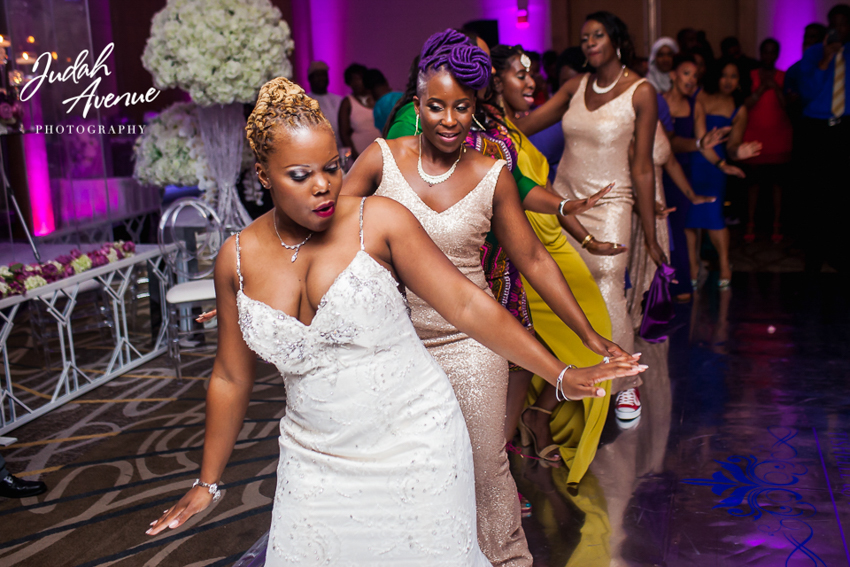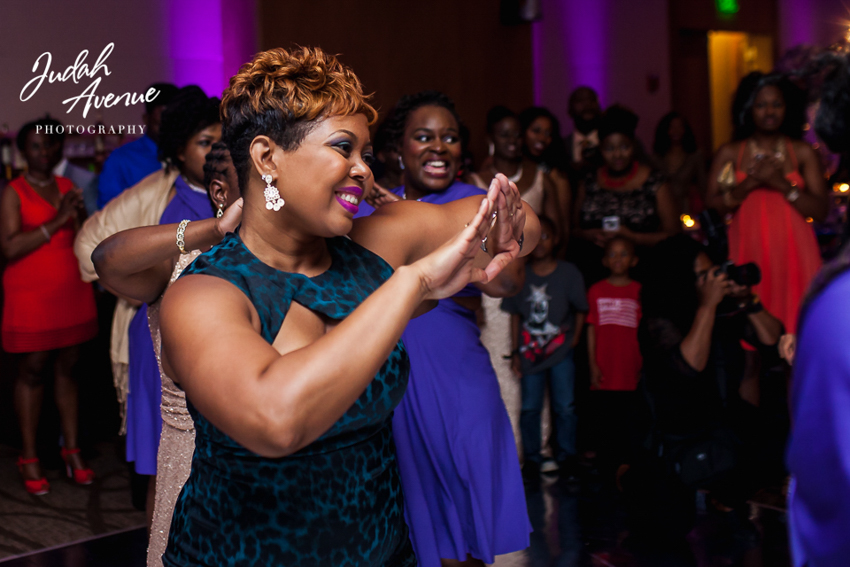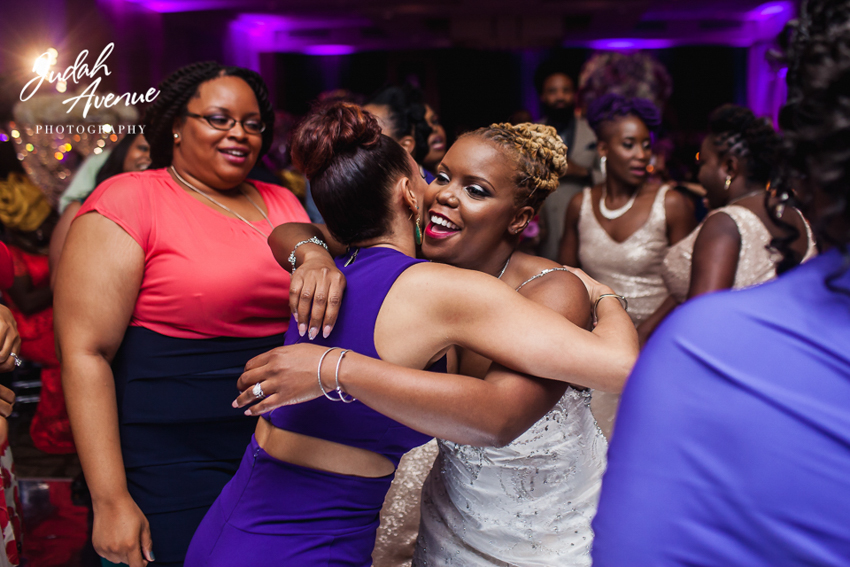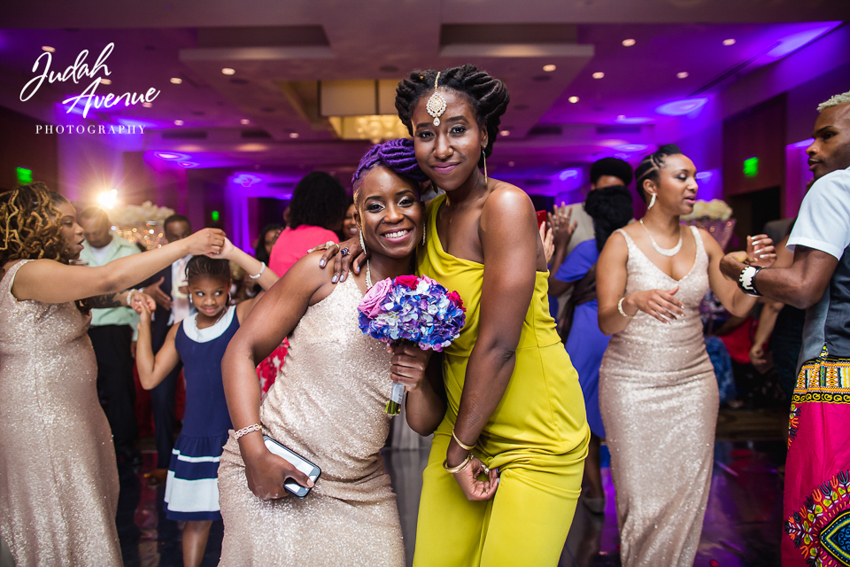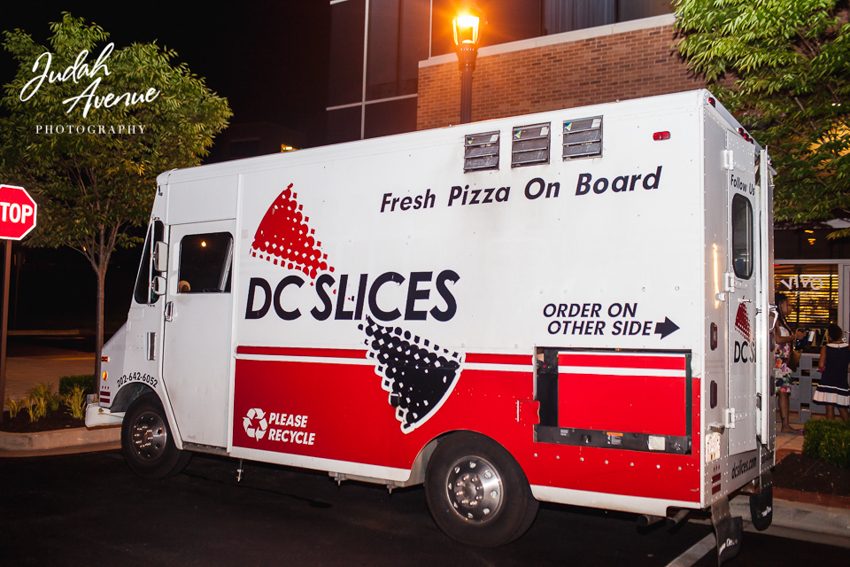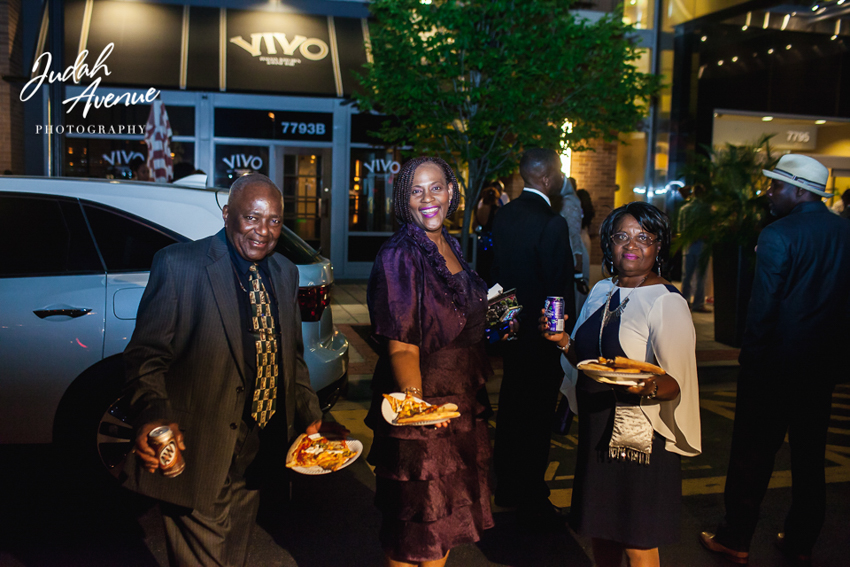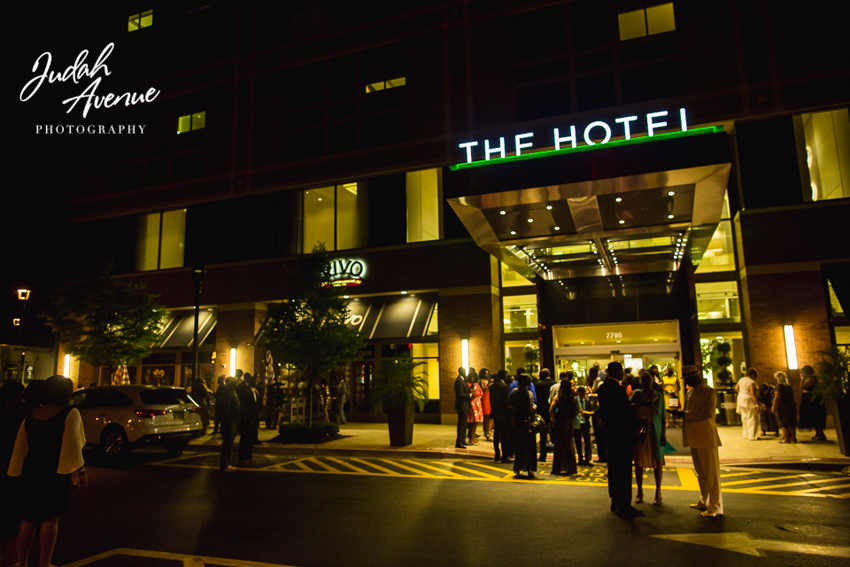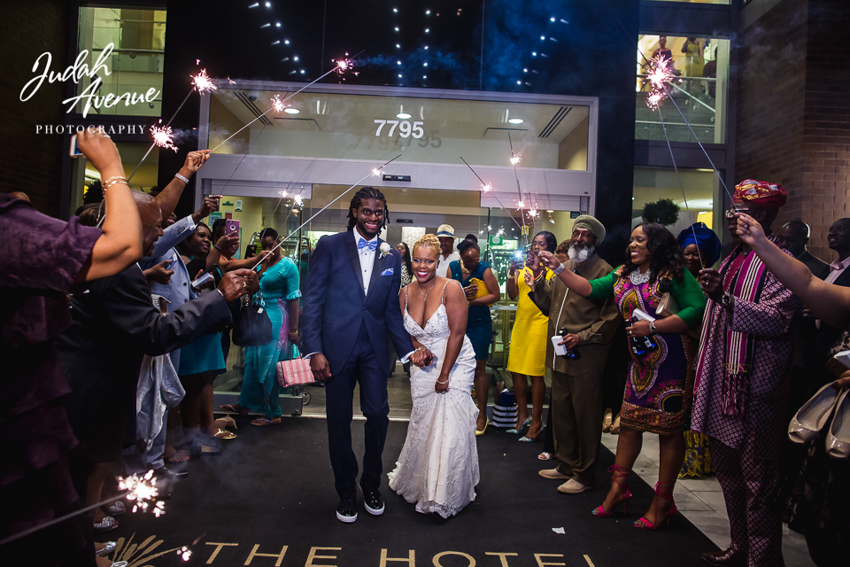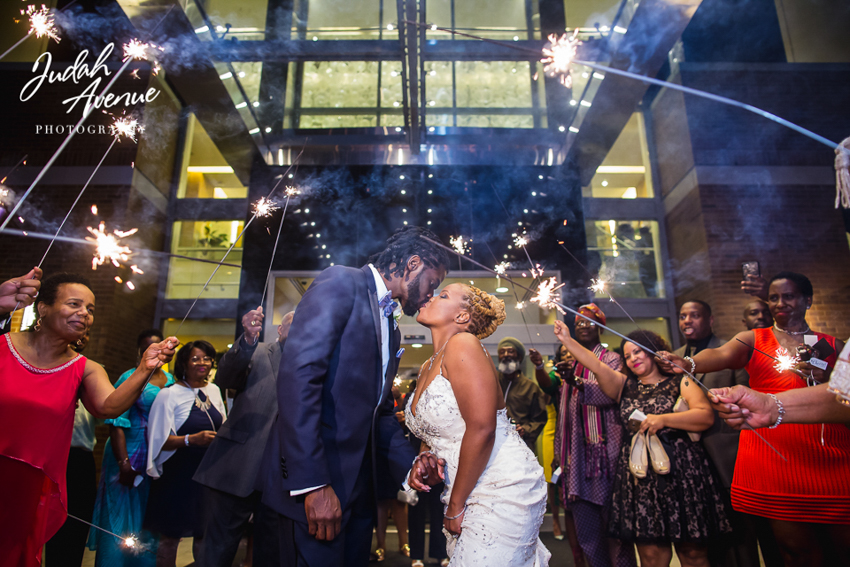 At Judah Avenue Photography, it is our great pleasure to share in celebrations that will create a lifetime of memories for our clients and their guests. We wish Tishelle and Tem the very best! Their wedding at the Hotel and Arundel Preserve were utterly gorgeous and we are honored to have been a part of their special day!