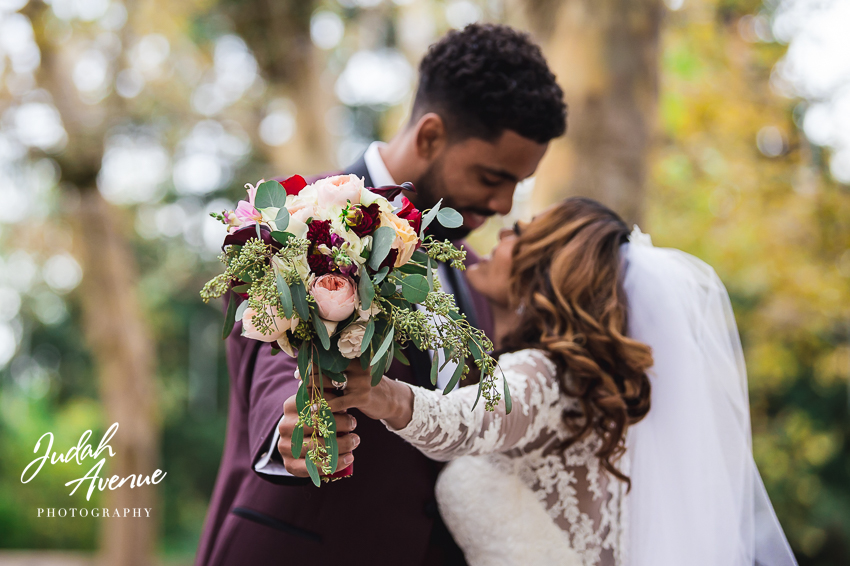 For some, another day at work is just another day at work – but for others, there are those days that just change everything. Few know this better than Yodit and Dwight – a beautiful young couple who met at a work conference in 2013. It wasn't until 2014, at the same conference where they felt an instant connection between the two after sitting and talking for over 3 hours. Three years of building their long distance friendship, they had their first official date which was a whole day spent on the beach in Carmel, California. Sunshine, good food, and the biggest connection either one of them had ever felt made this date one of the best they had ever been on, and it was the start of a beautiful relationship. Dwight was quite the romantic from the beginning, but though they had discussed marriage several times between them, they never really discussed it as far as dates and actual plans were concerned. But, with long distance being a factor in their relationship, Dwight was determined to surprise Yodit in some way, and he did so by proposing to her when she got off the plane from one of her solo adventures. She was taken completely by surprise at first, but when she saw her cousin filming Dwight handing her the ten roses to signify their ten months together, she knew what was going on. Their proposal was set to music, and what emerged was a beautiful clip this couple will treasure their entire lives.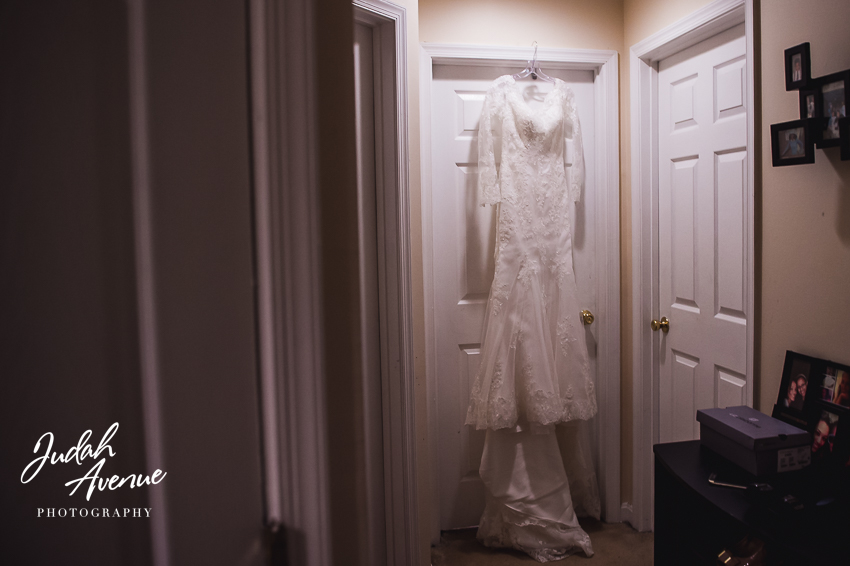 Yodit and Dwight both look forward to joining their families in front of God and their loved ones, and they both want to bring in traditional themes throughout their ceremony. Being Ethiopian, Yodit got ready for the big event at her parent's house, according to tradition, and Dwight picked her up there to take her to the ceremony. Yodit looked absolutely stunning as she got ready for the big event, surrounded by her closest loved ones. They helped her with her makeup and her hair, then helped her slip into her beautiful gown, and we wedding photographers from Judah Avenue snapped photos of everything.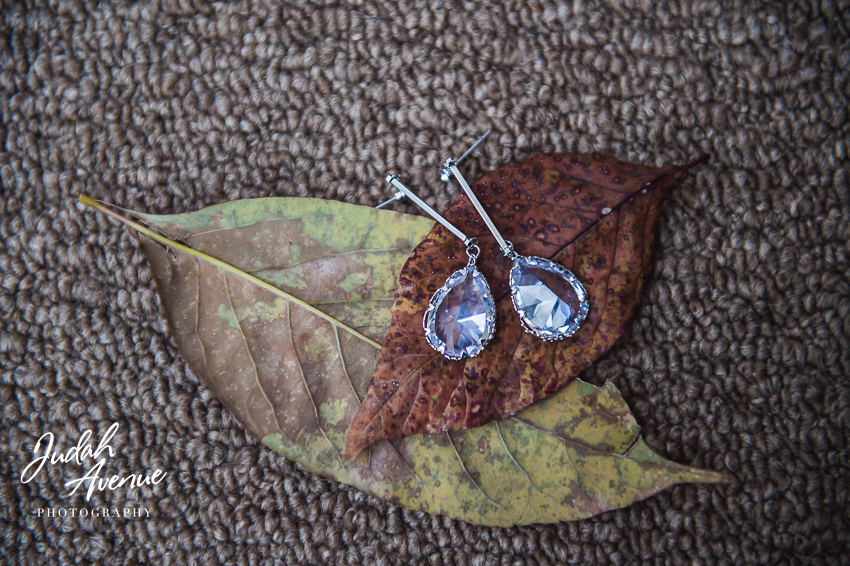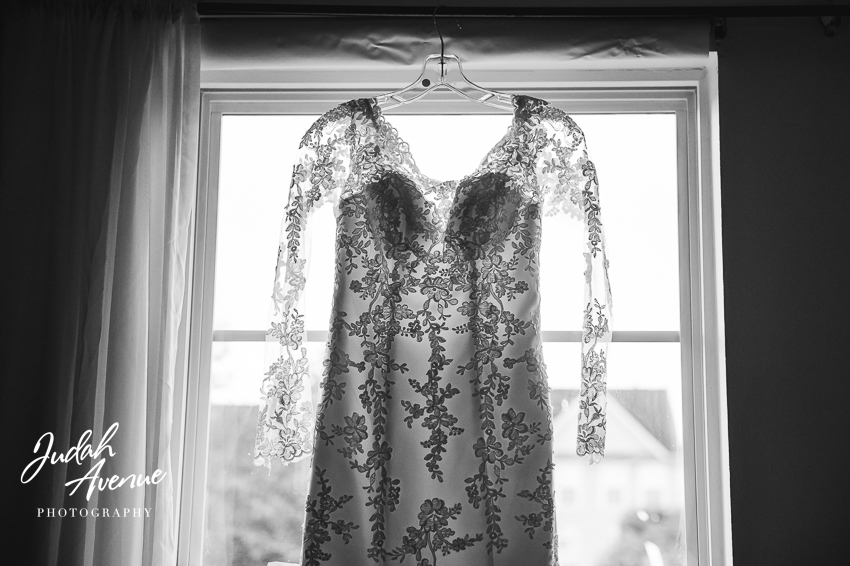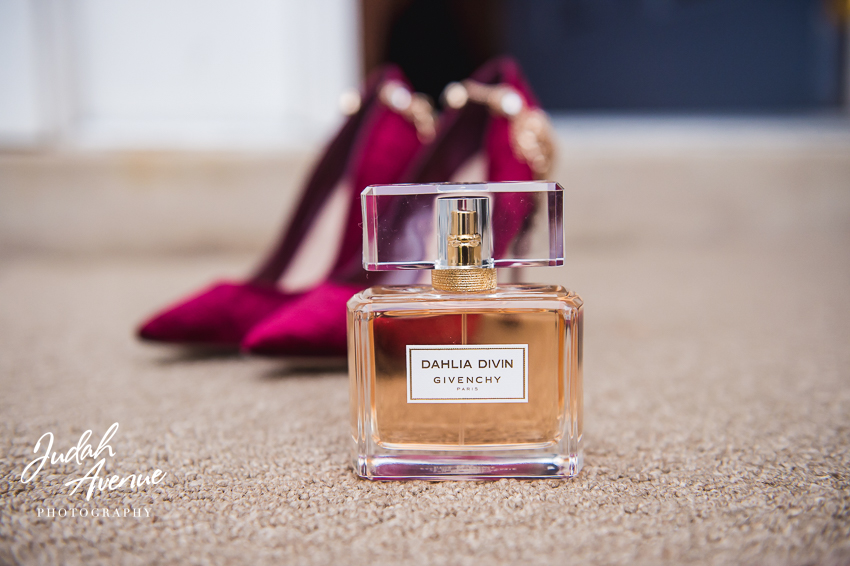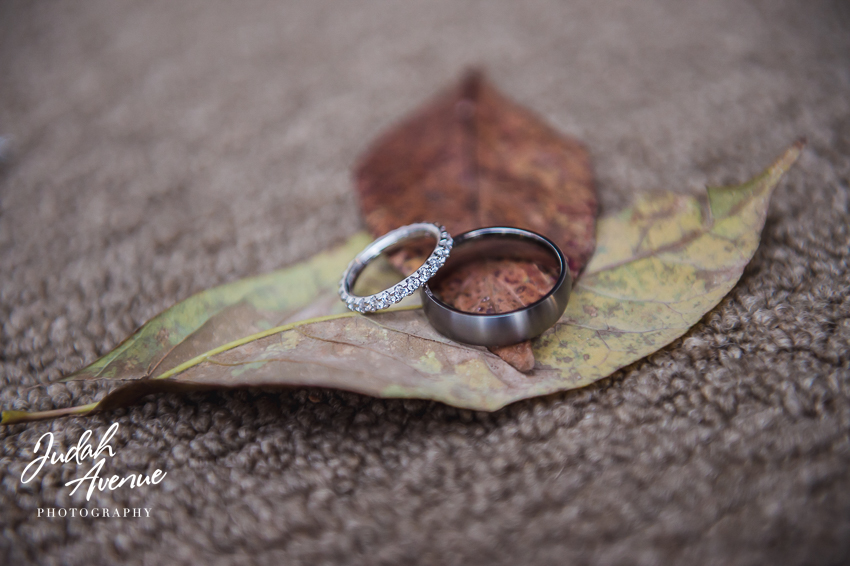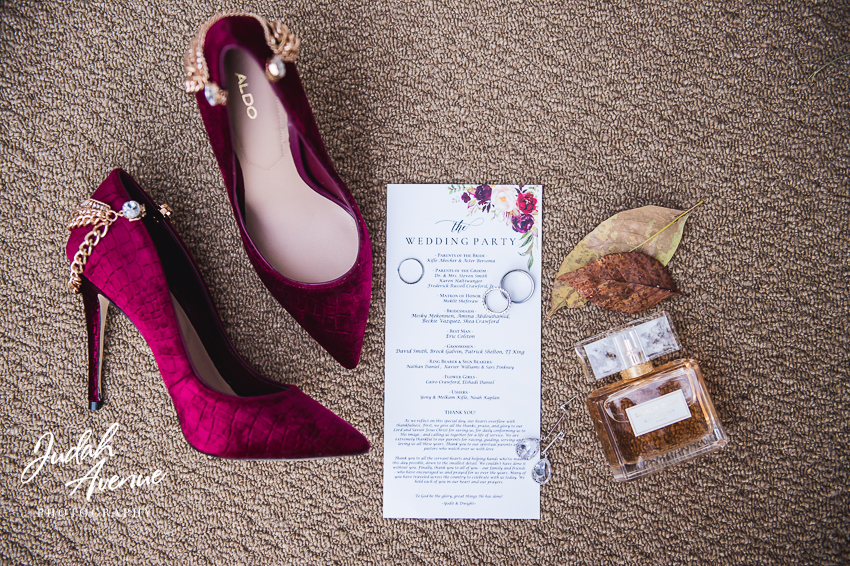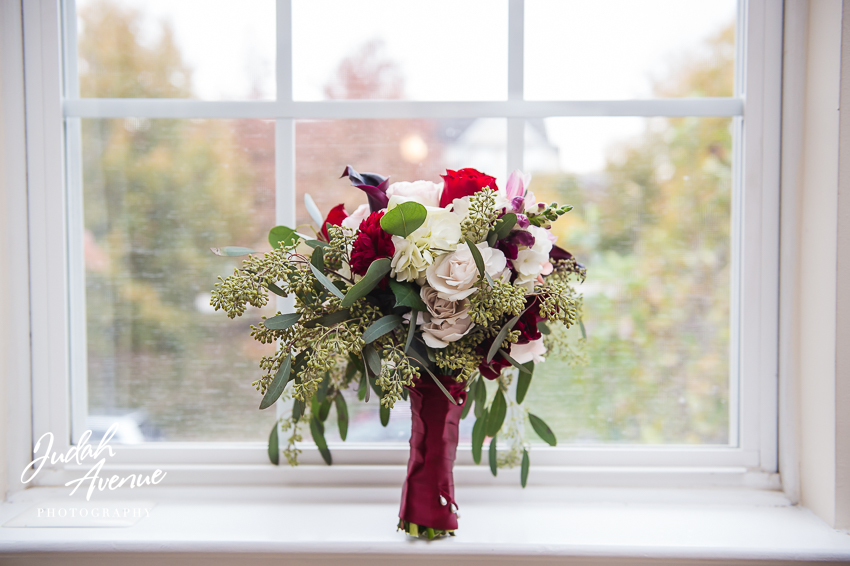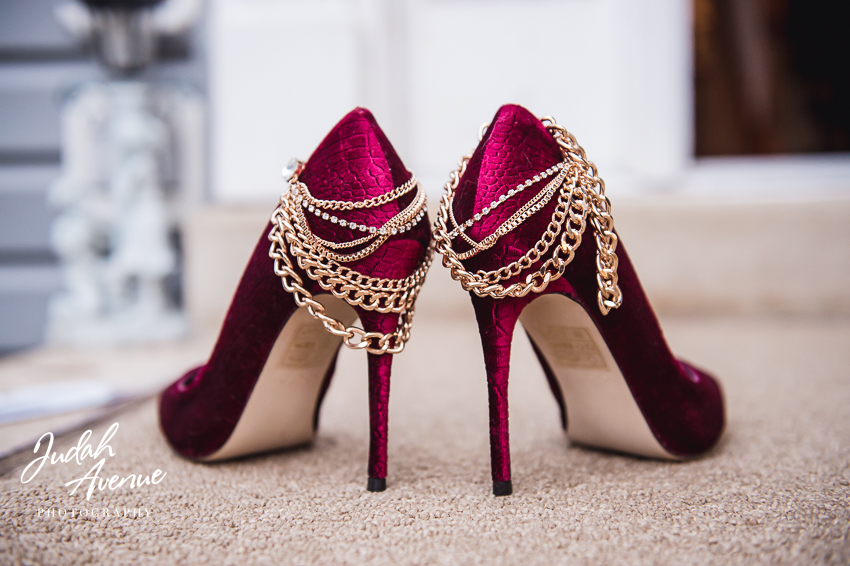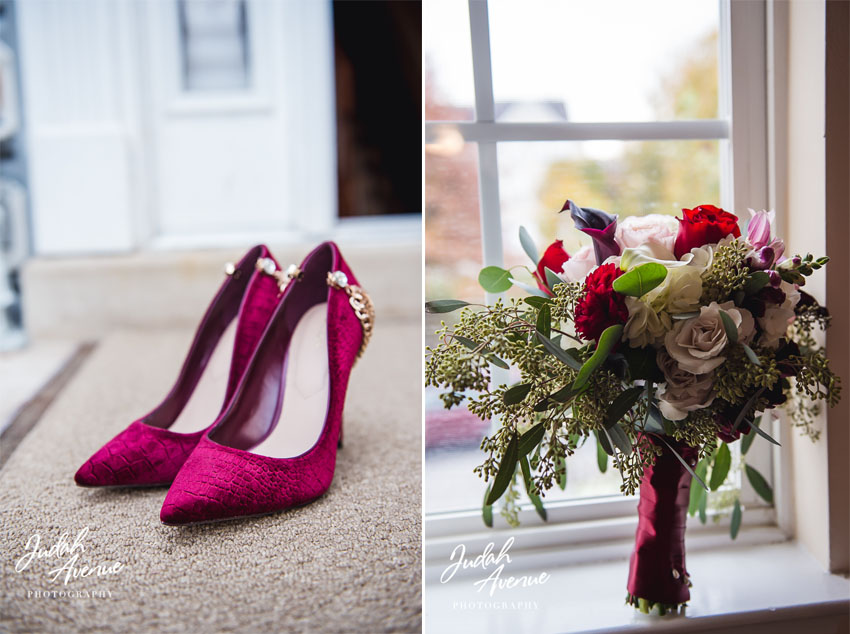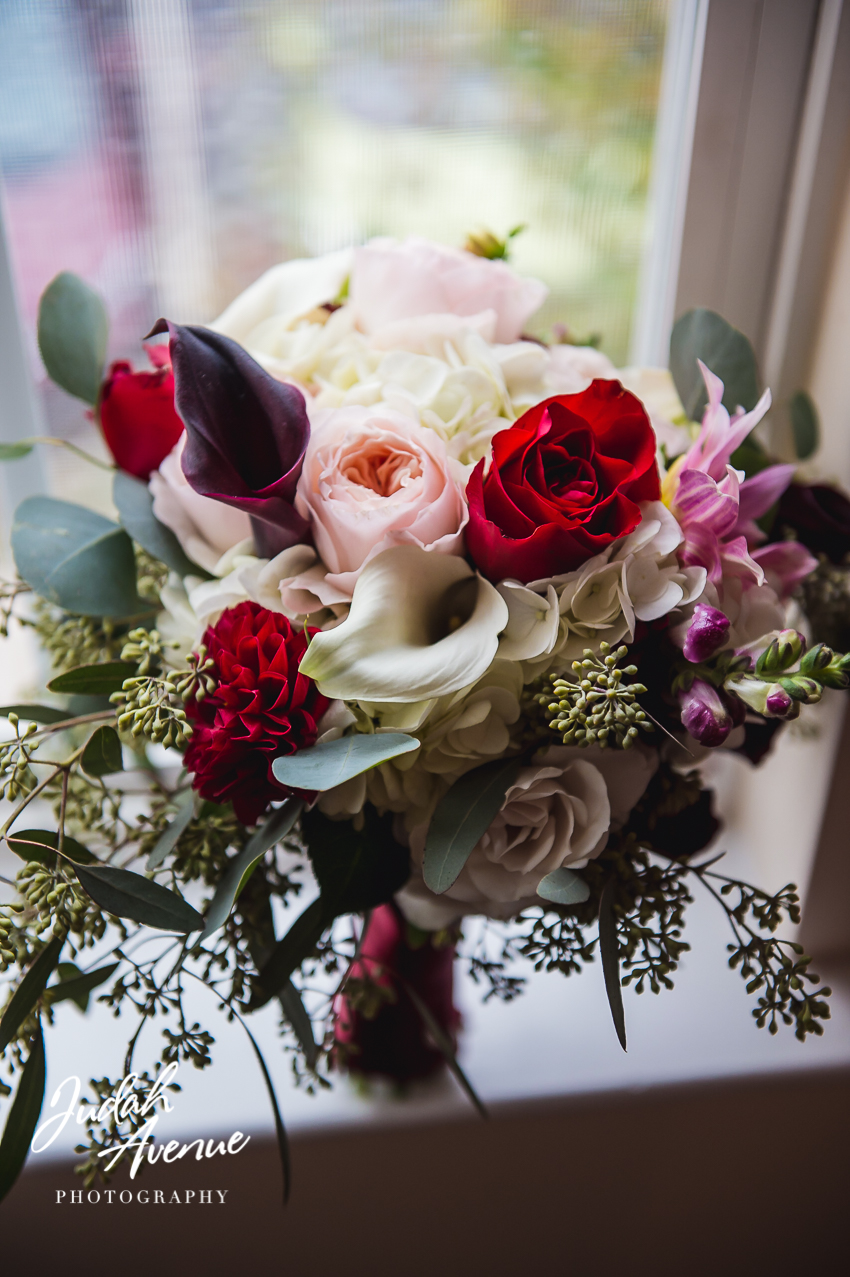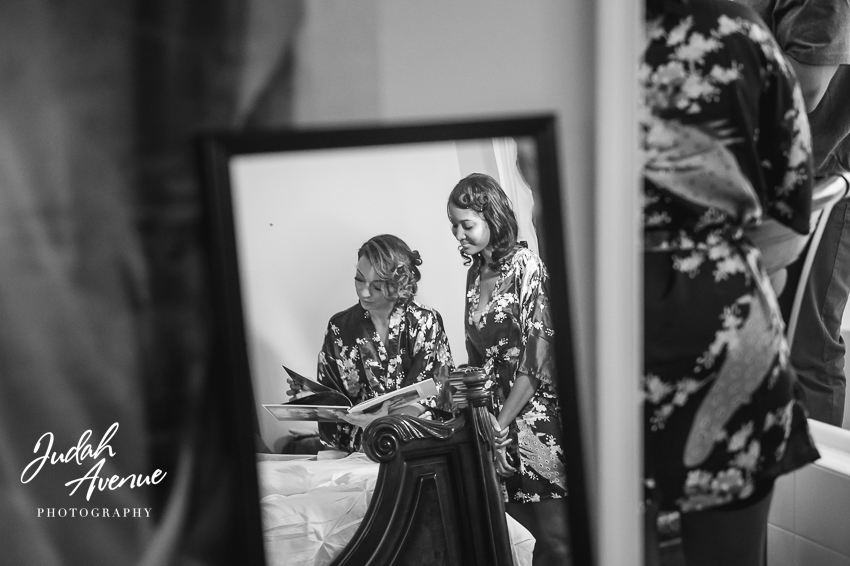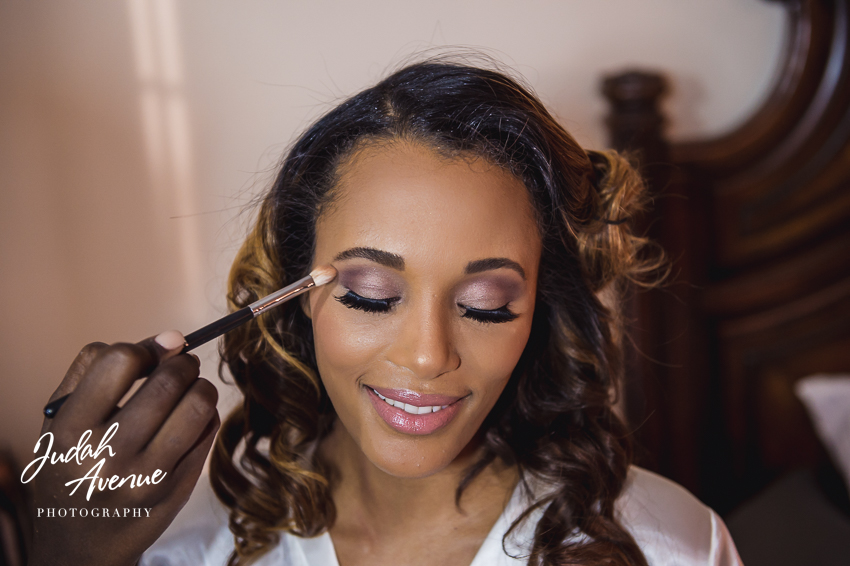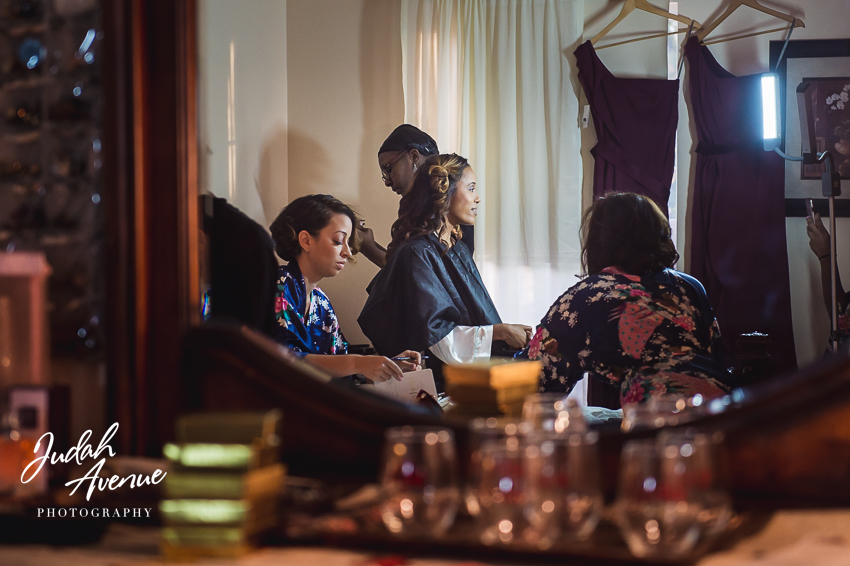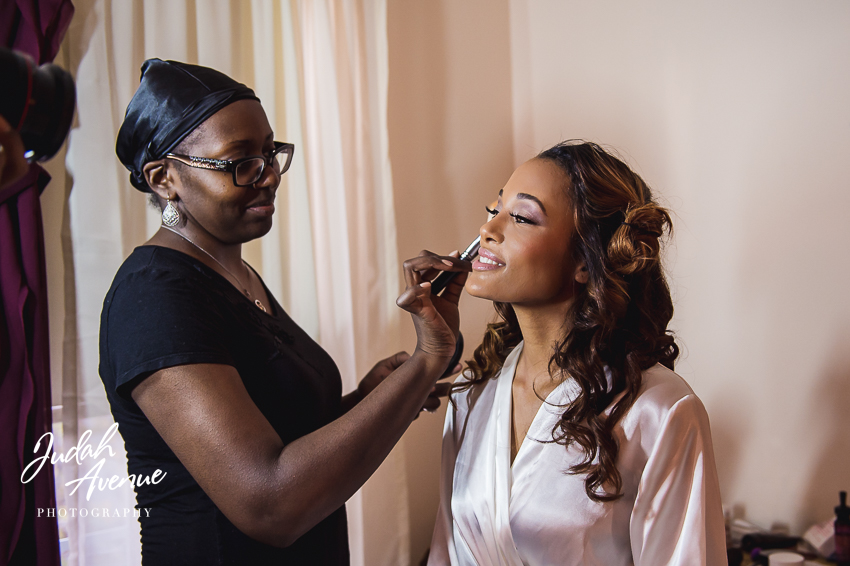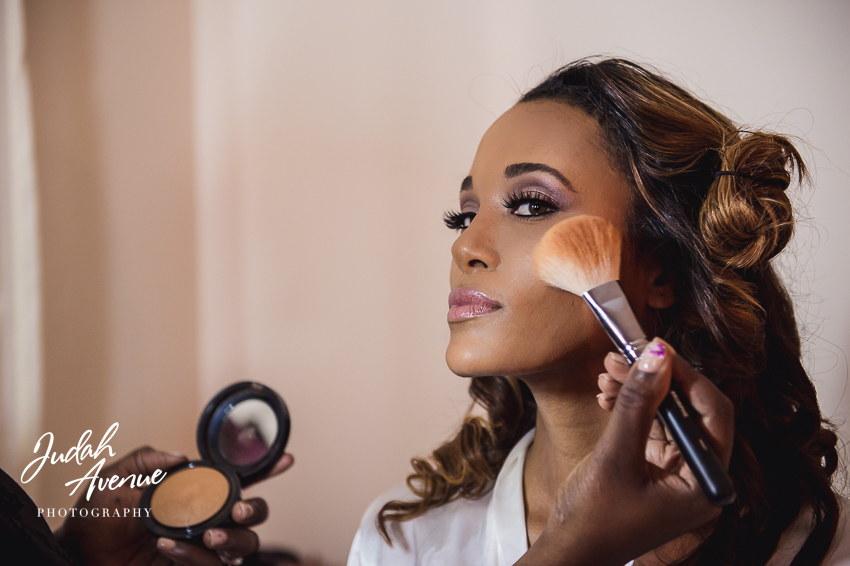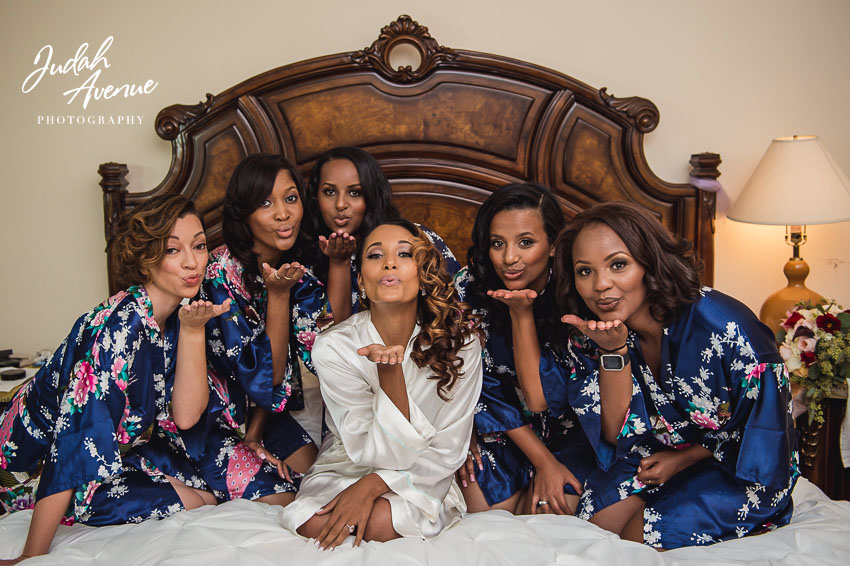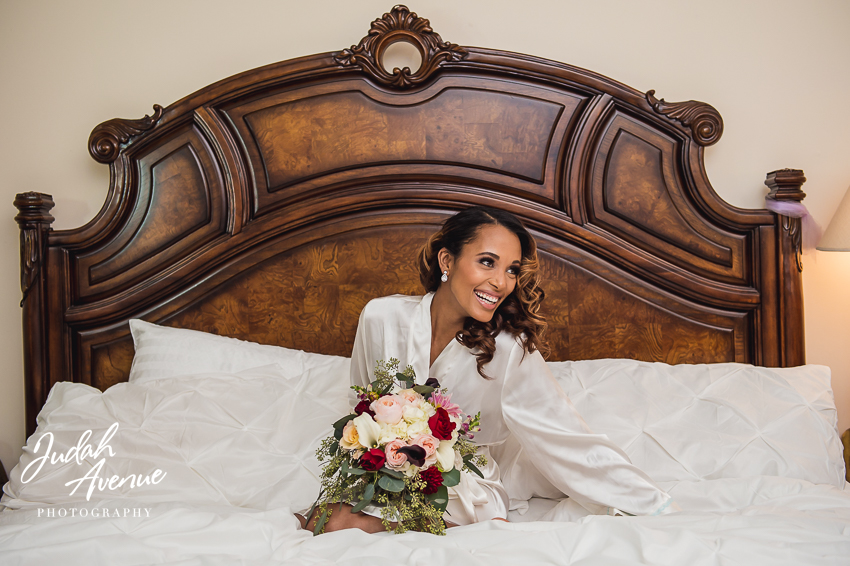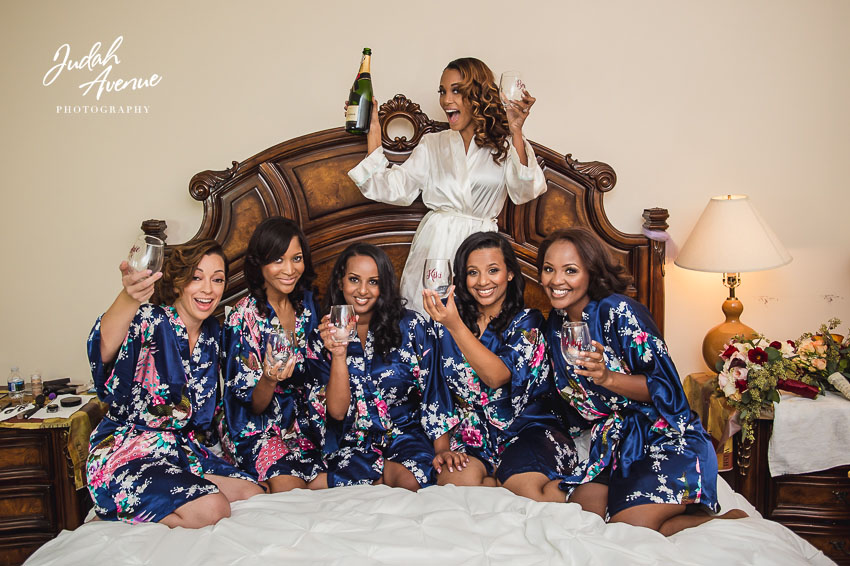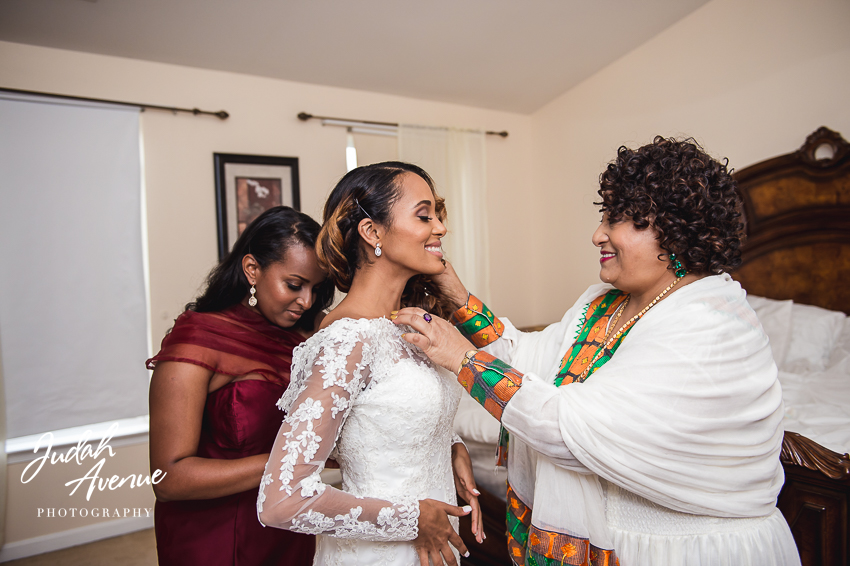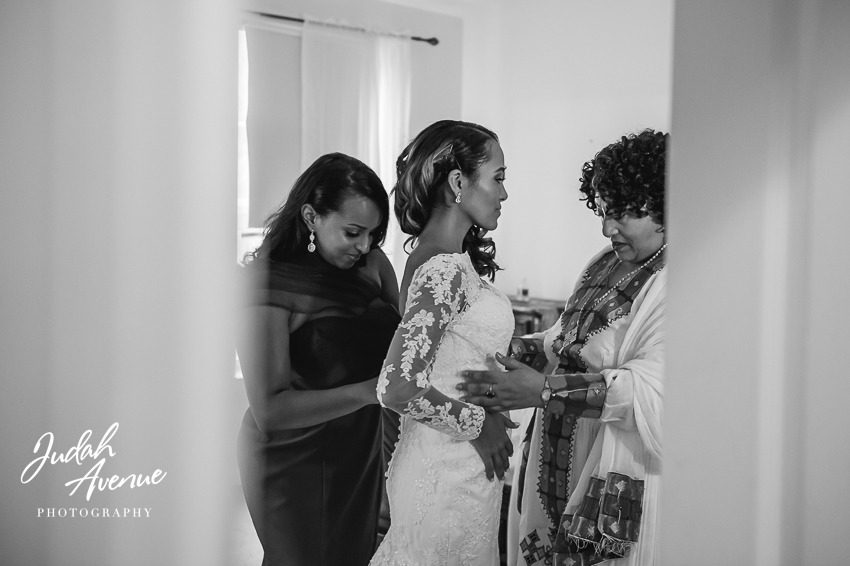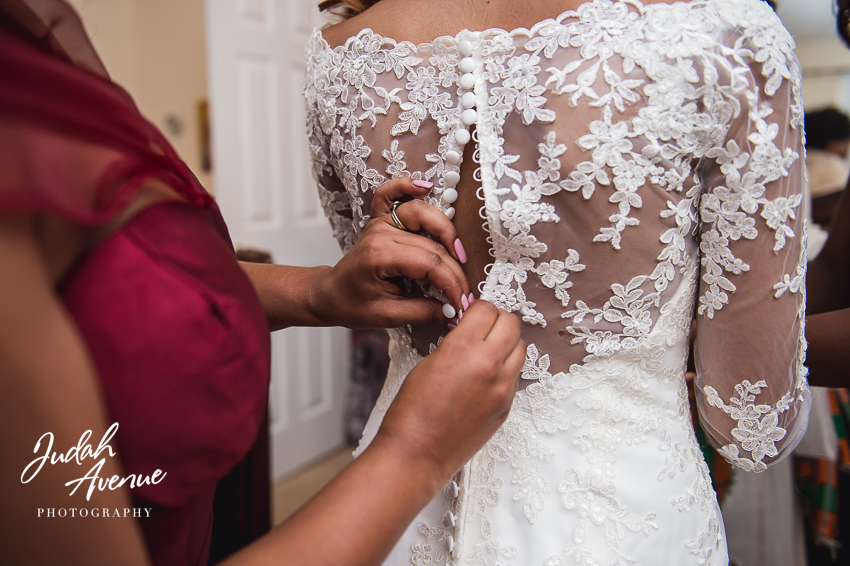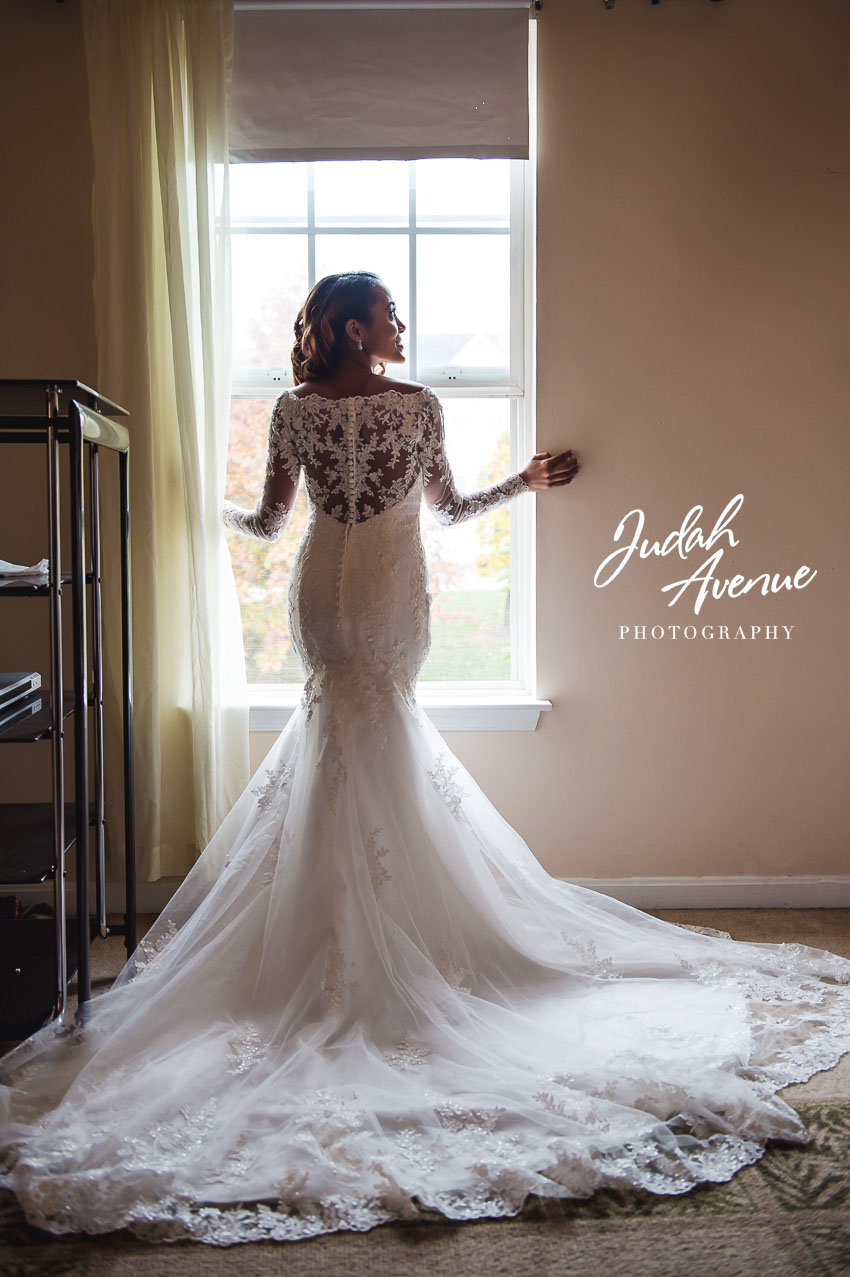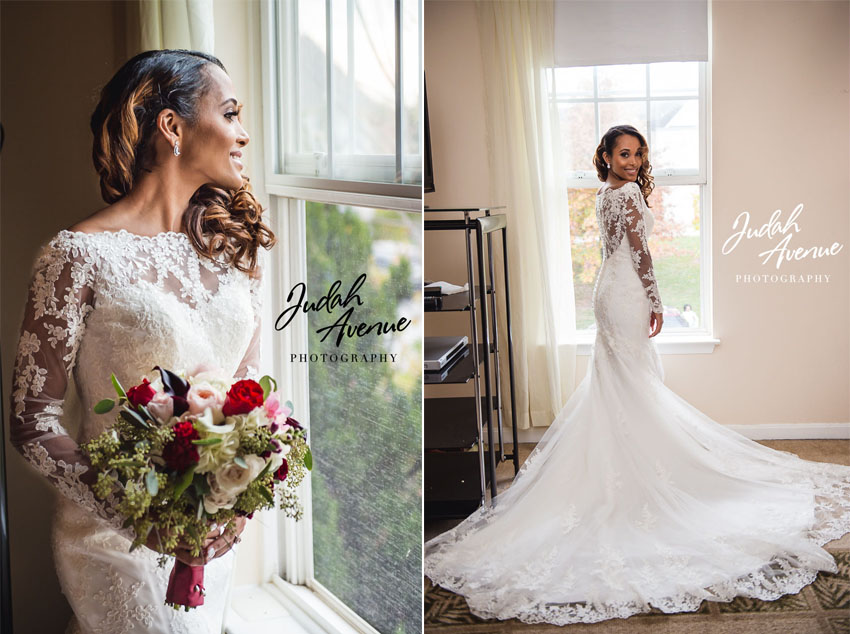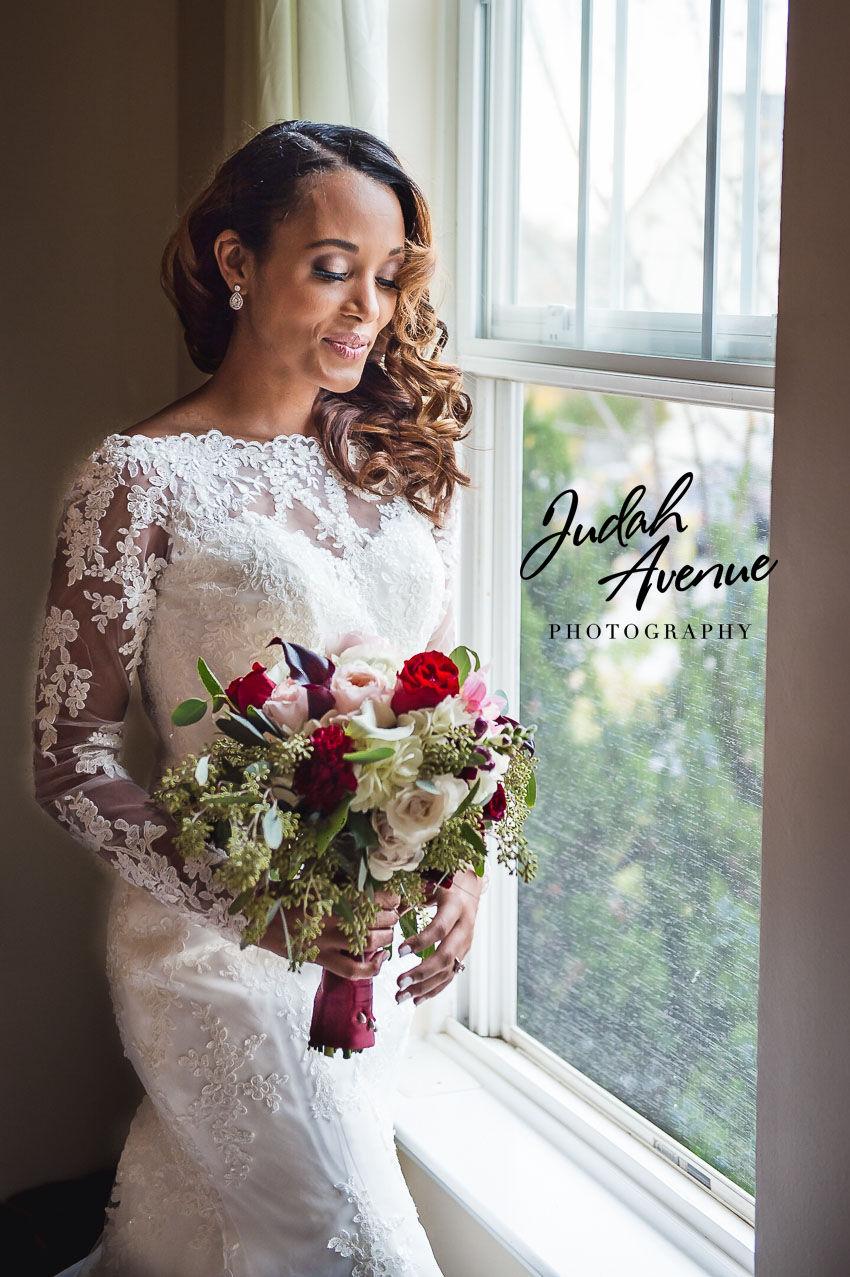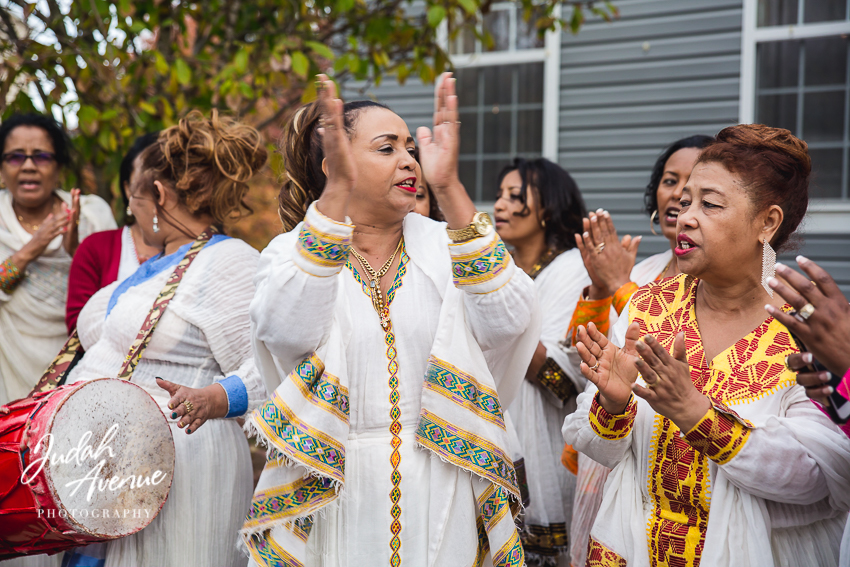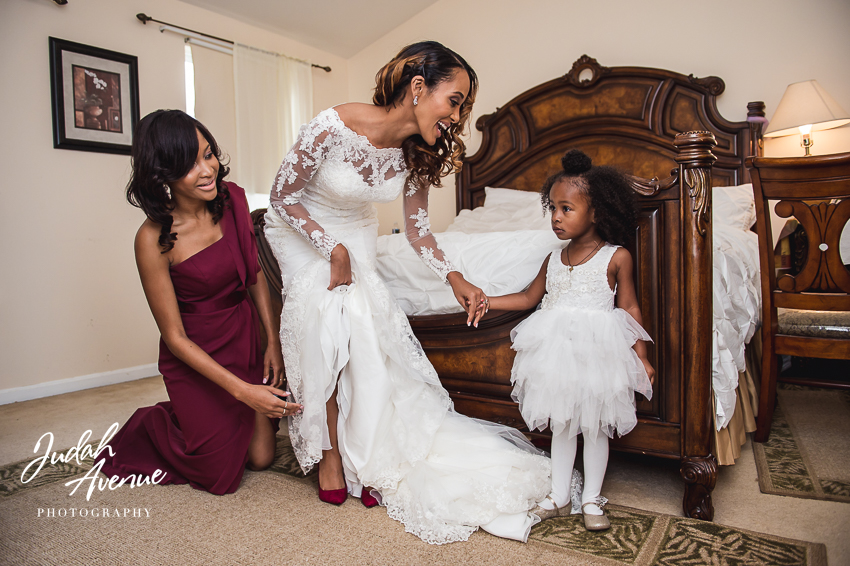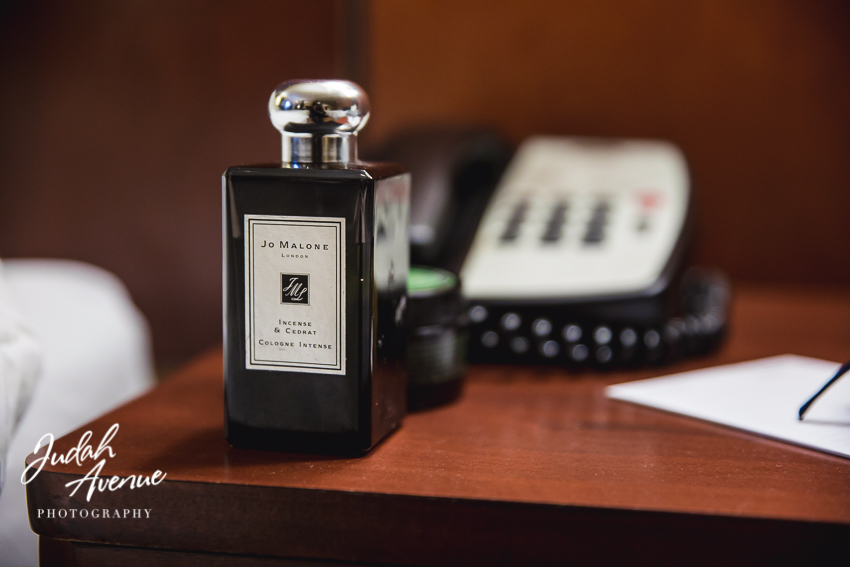 Meanwhile, Dwight also got ready for the ceremony surrounded by his own friends and loved ones, with laughter and blessings being passed all around the room. He was more than ready to go get his bride and take her to the church.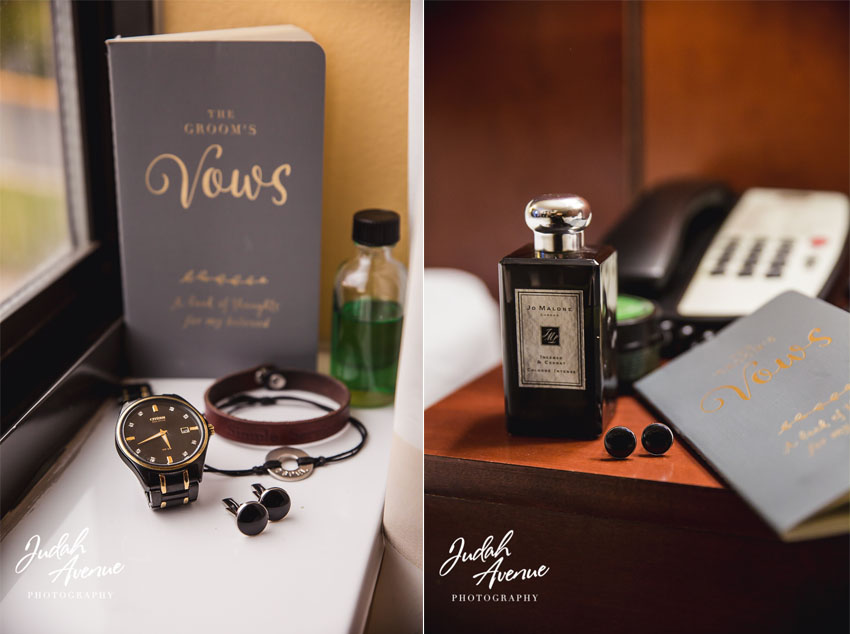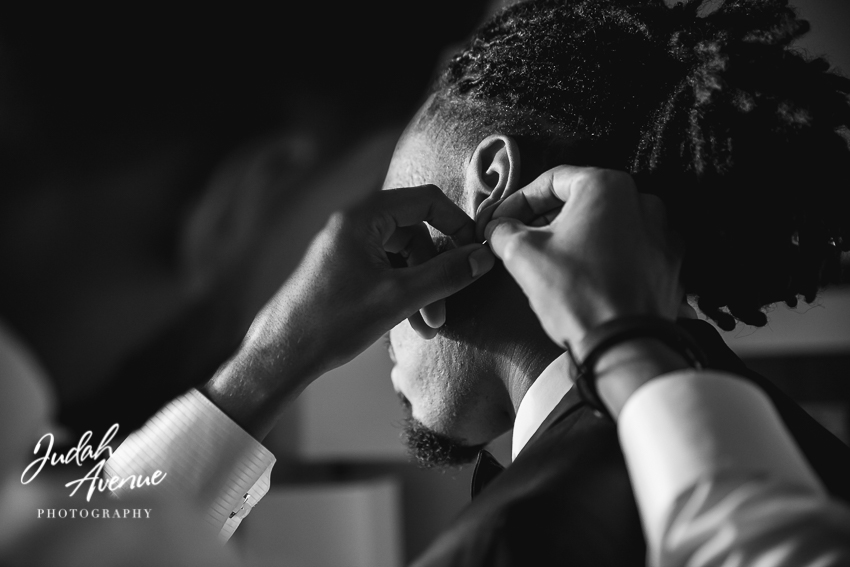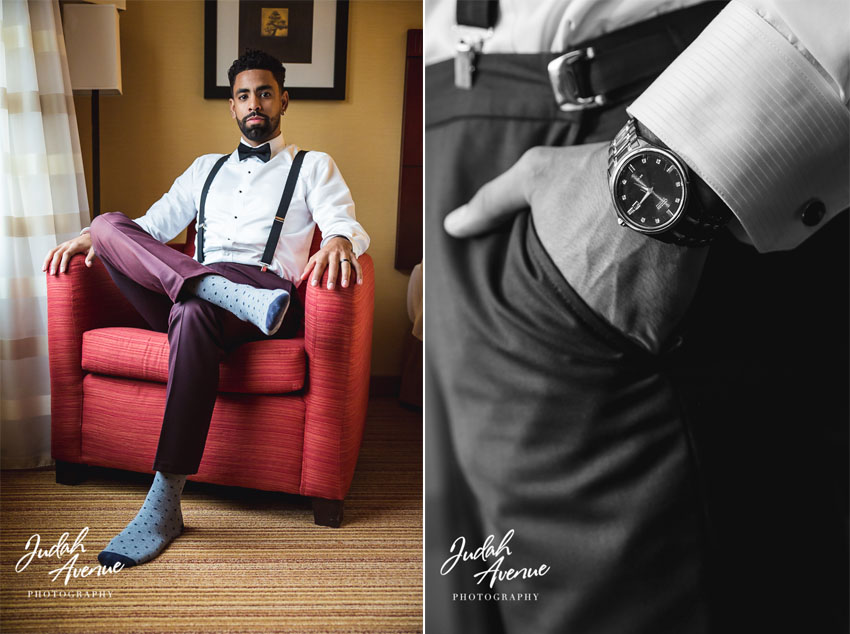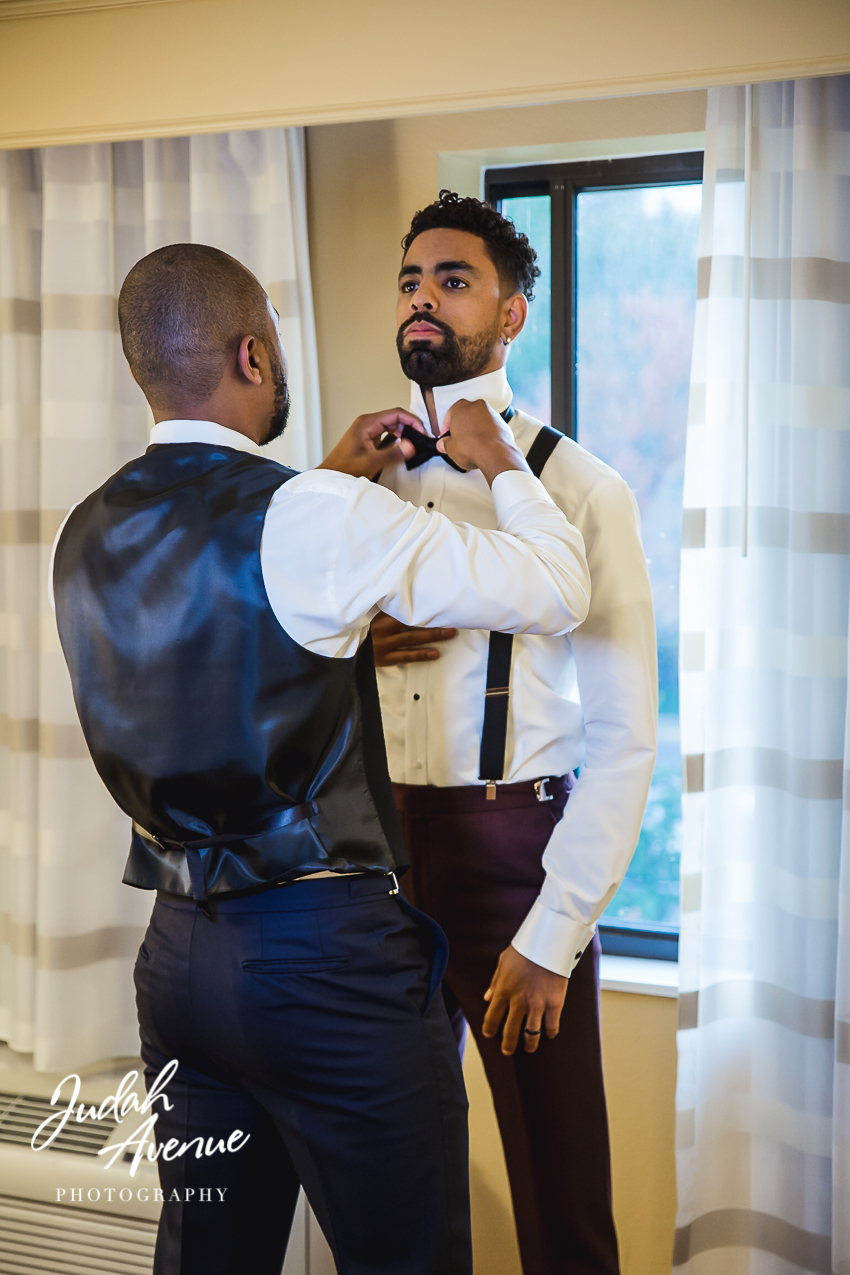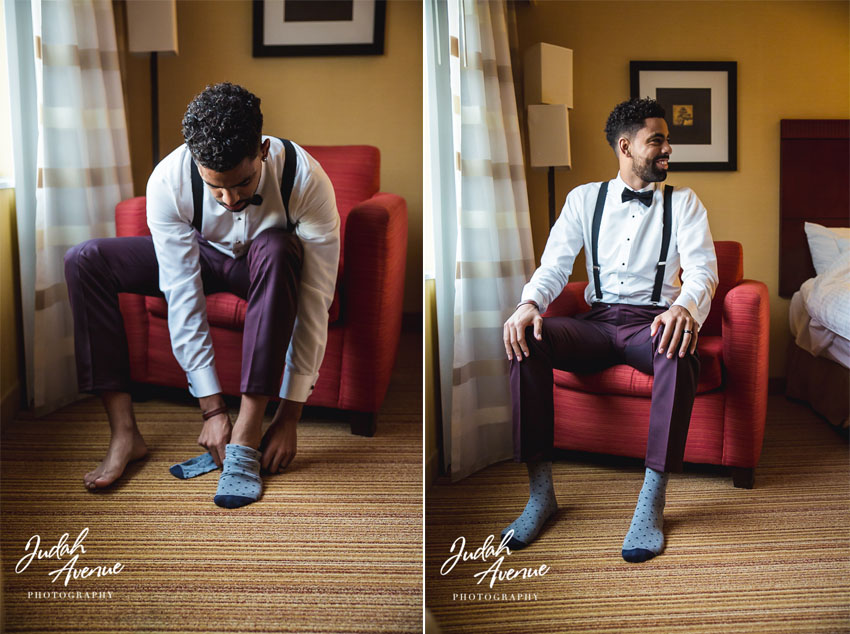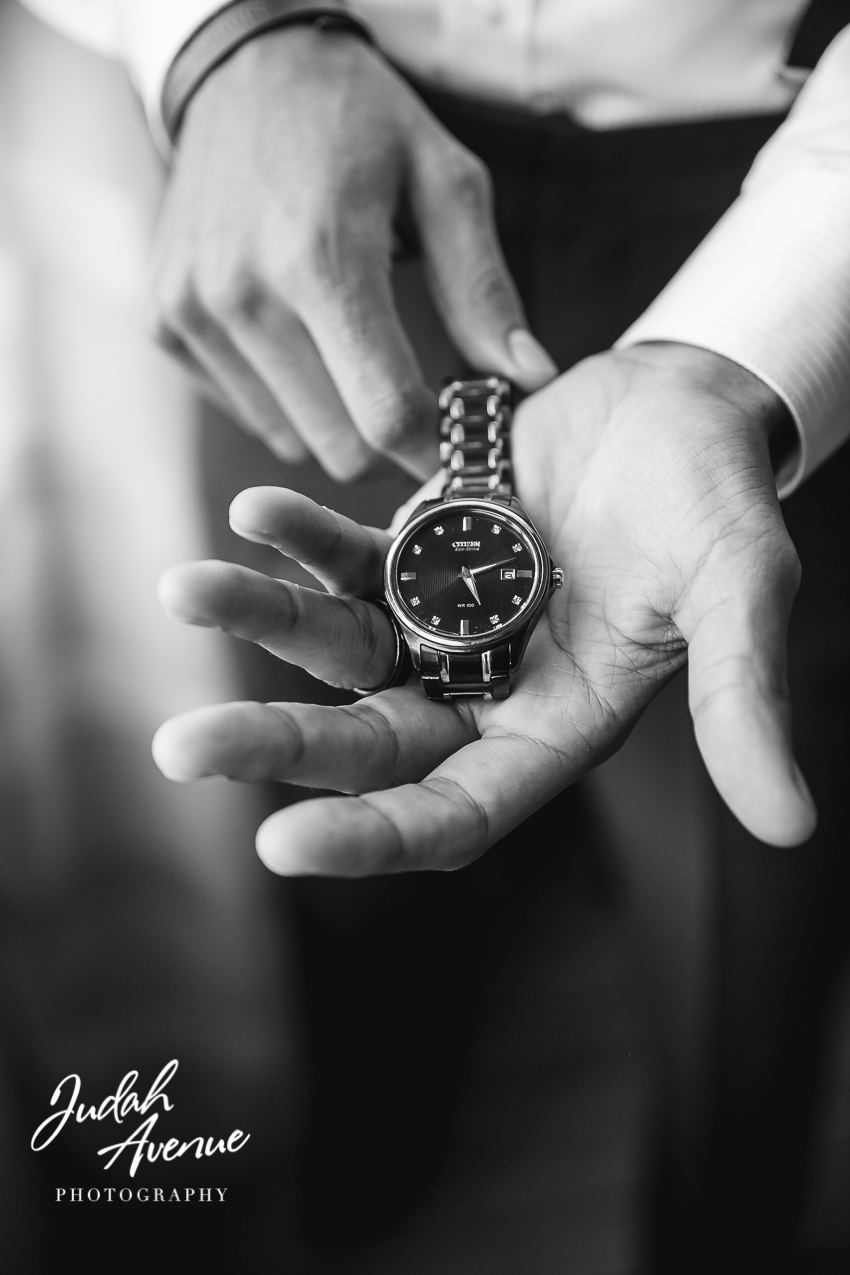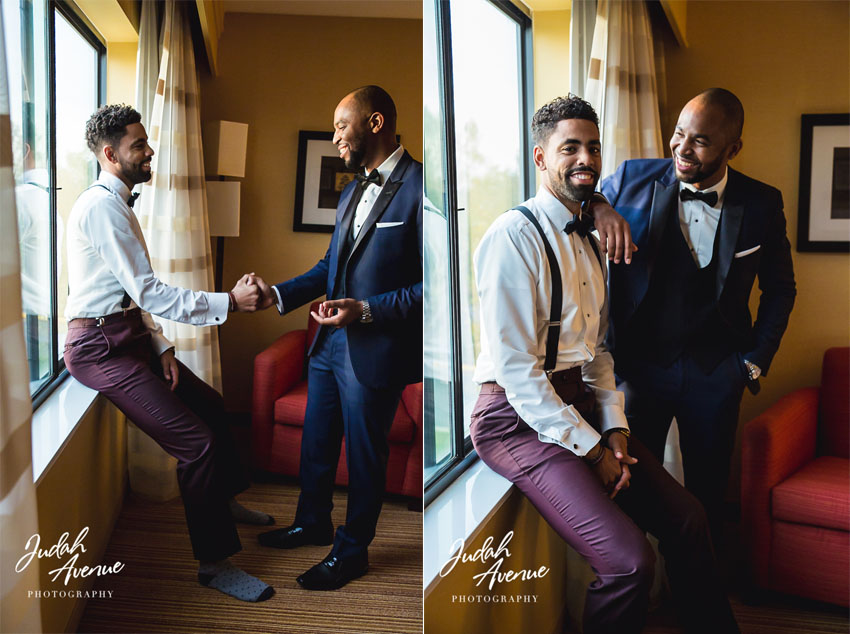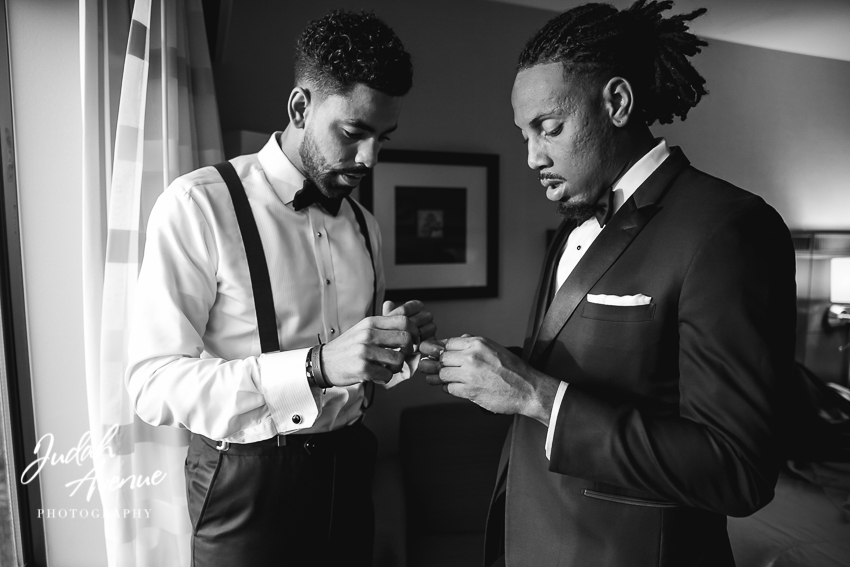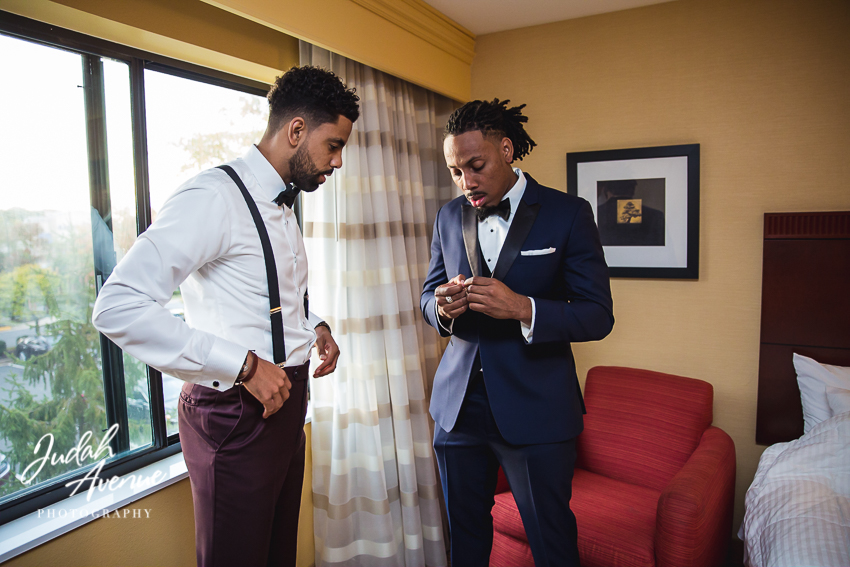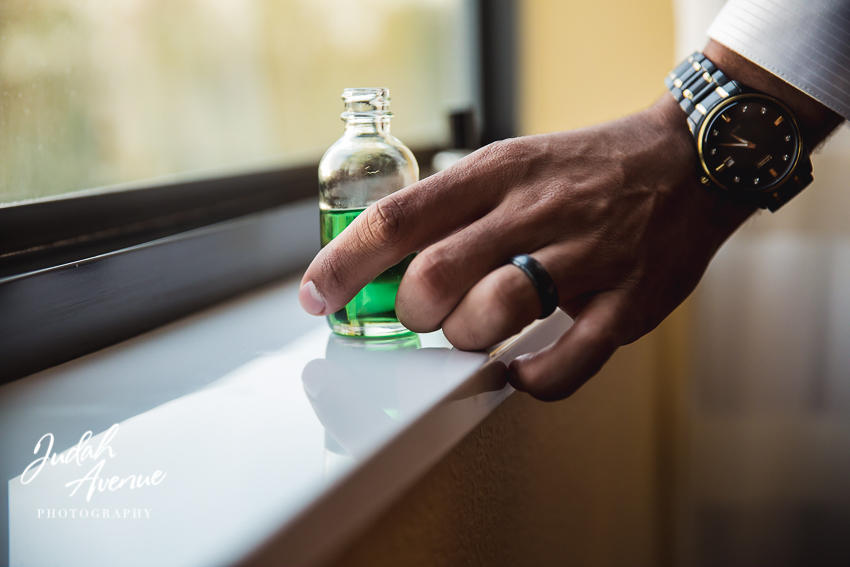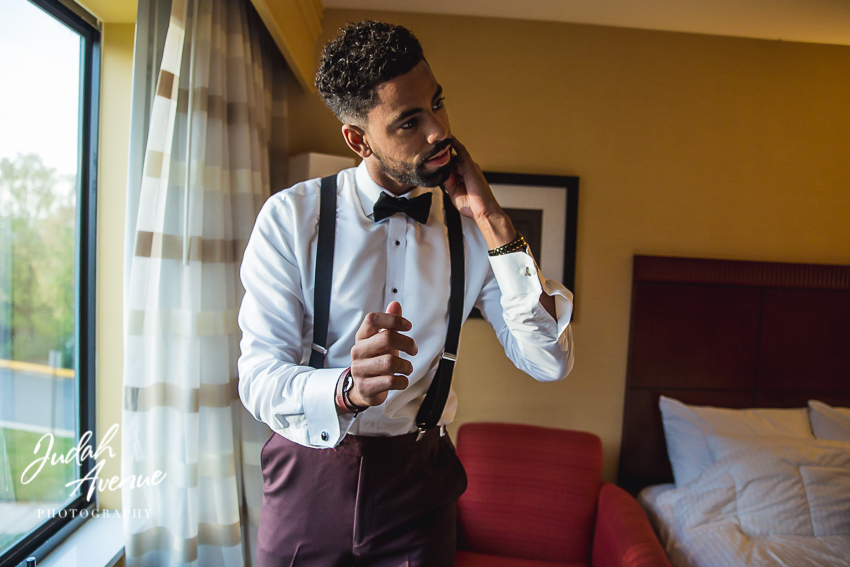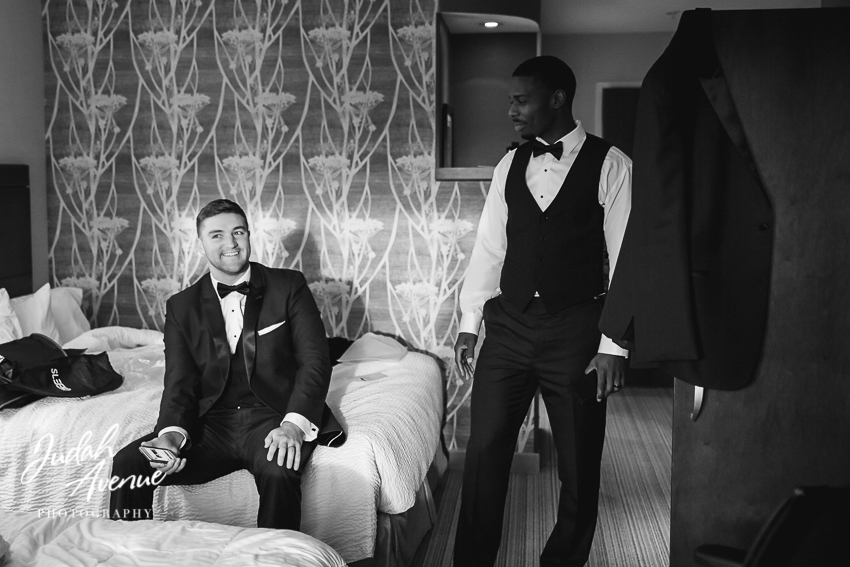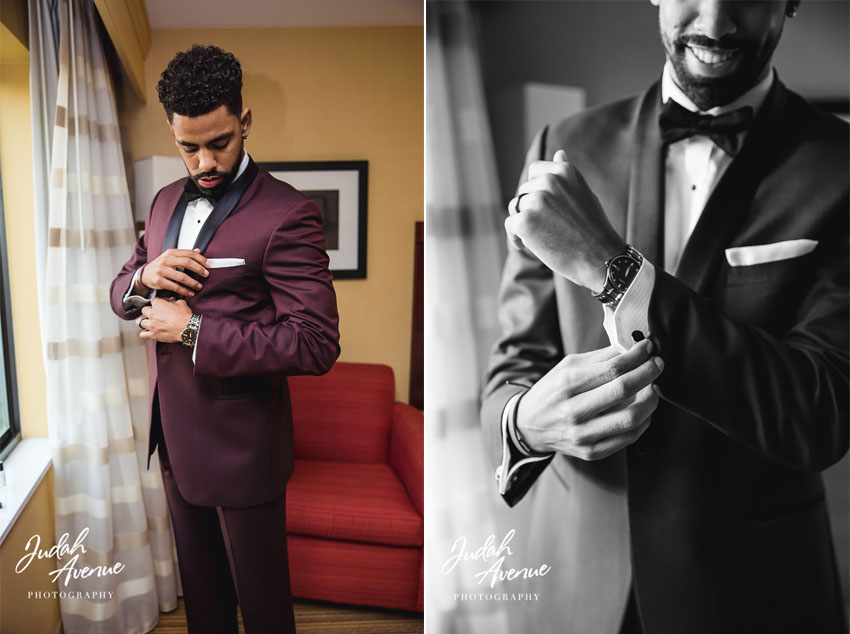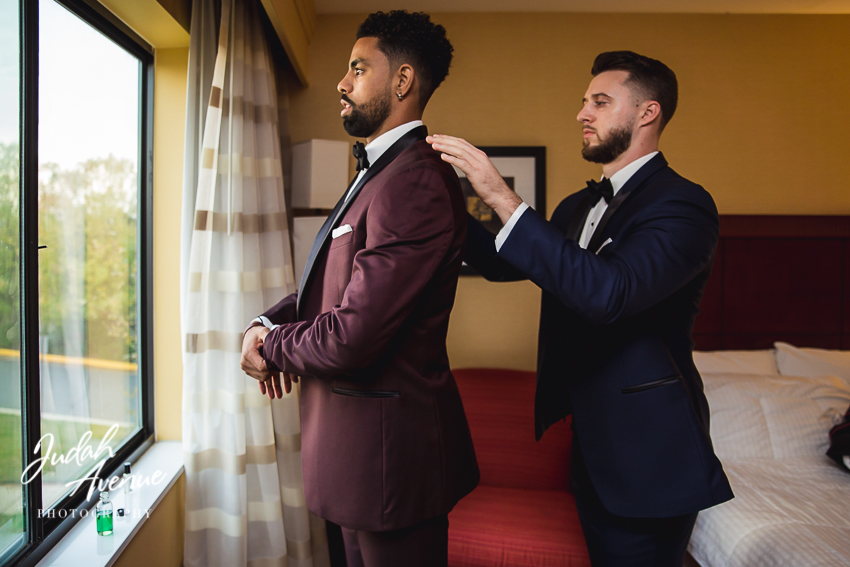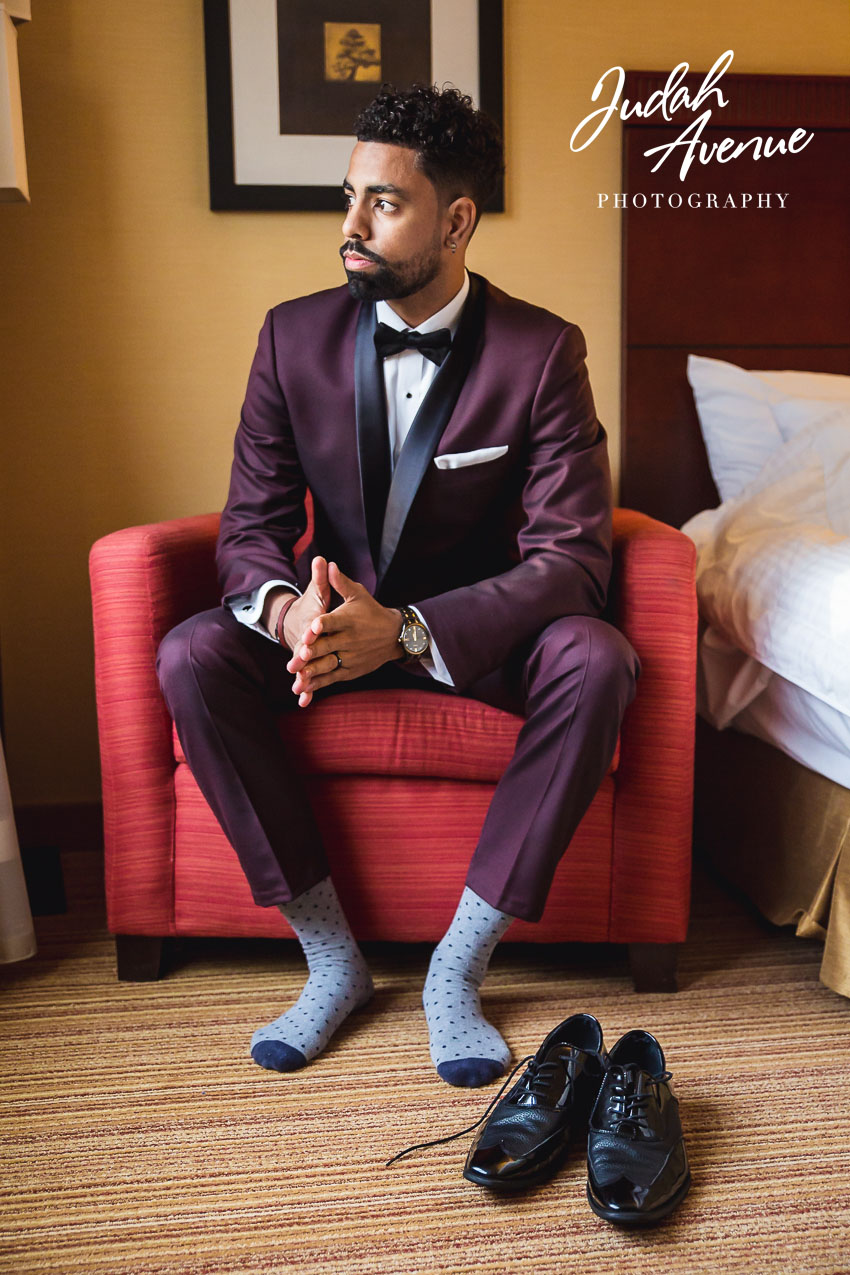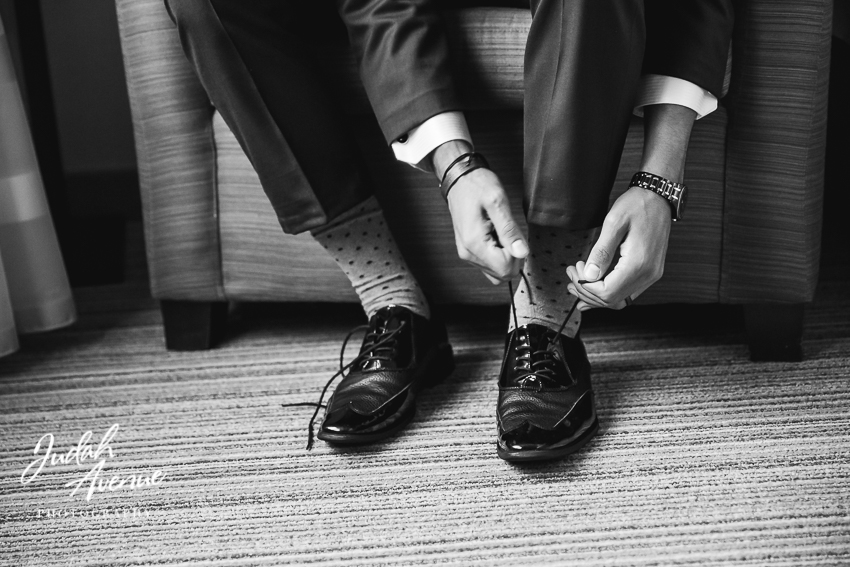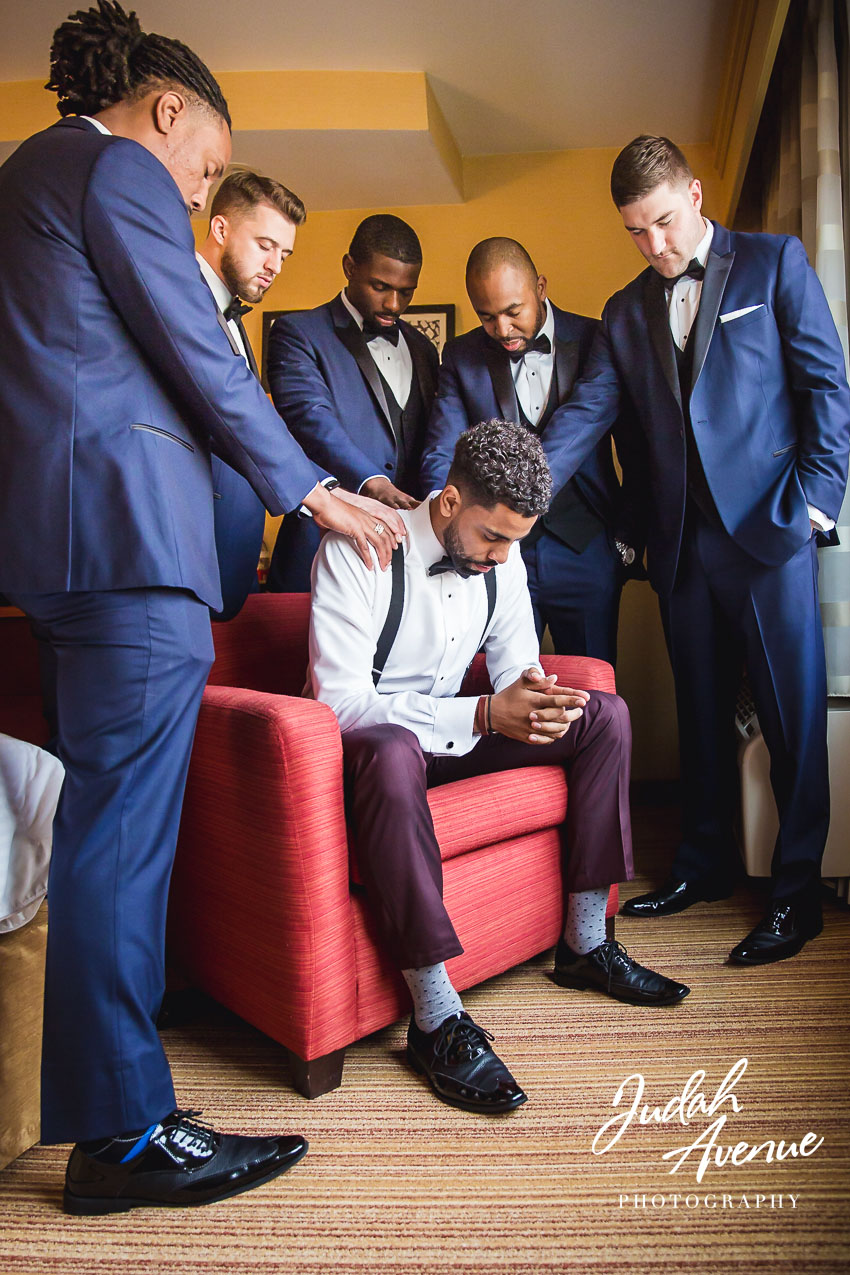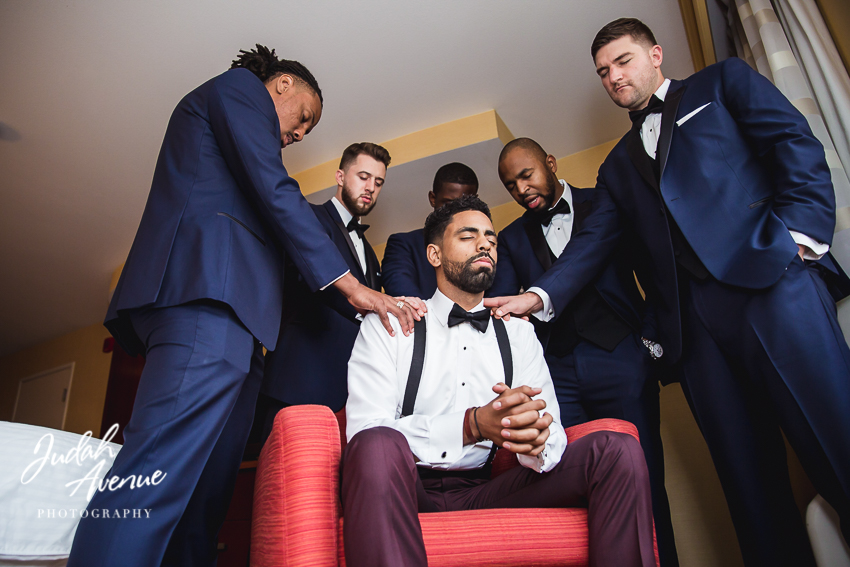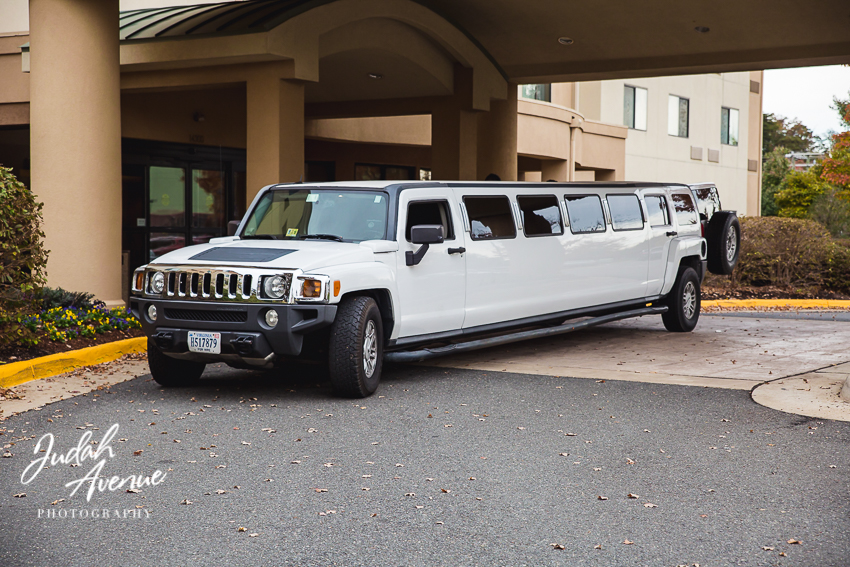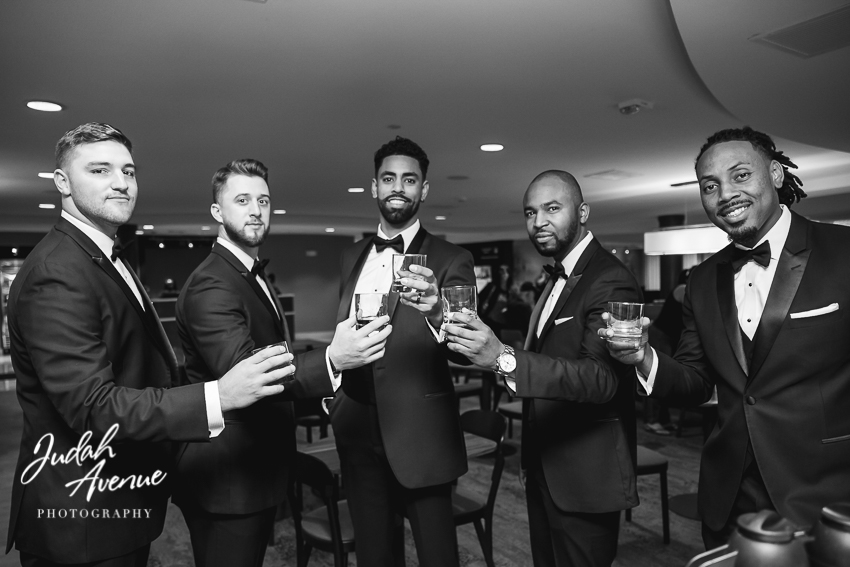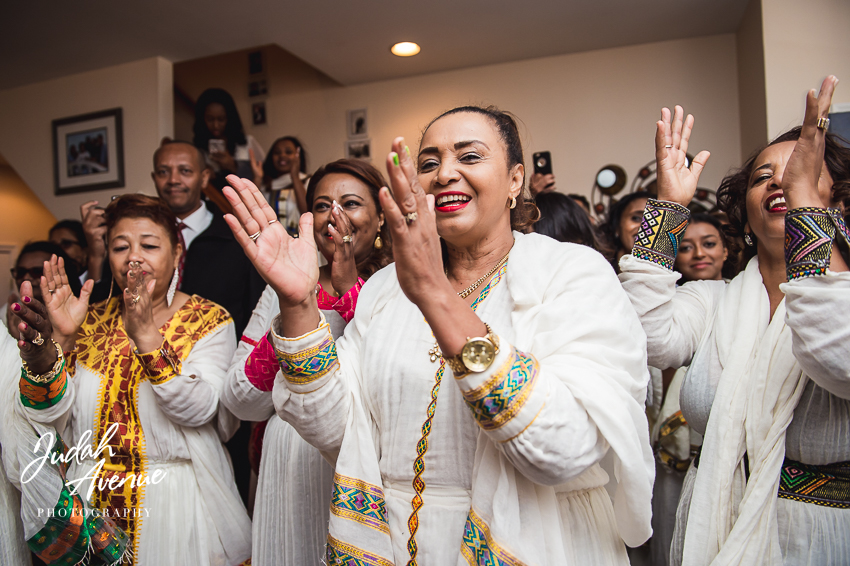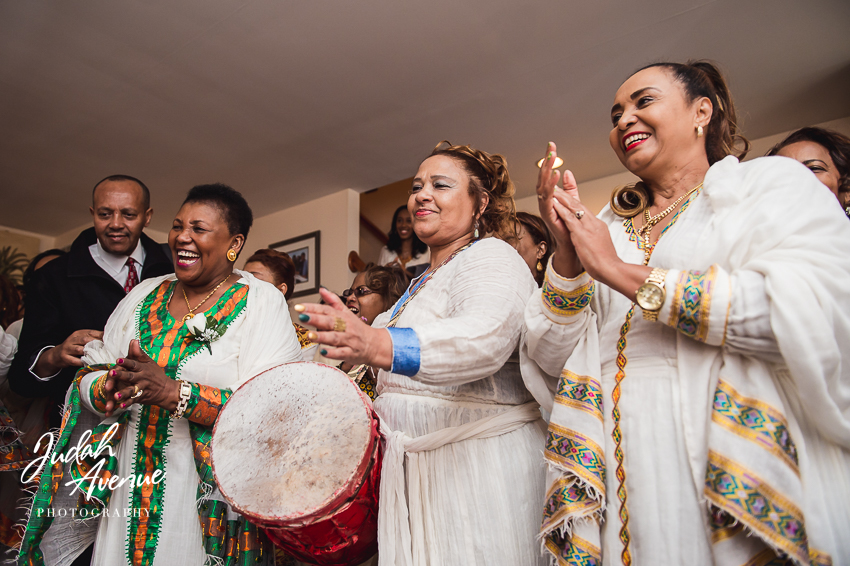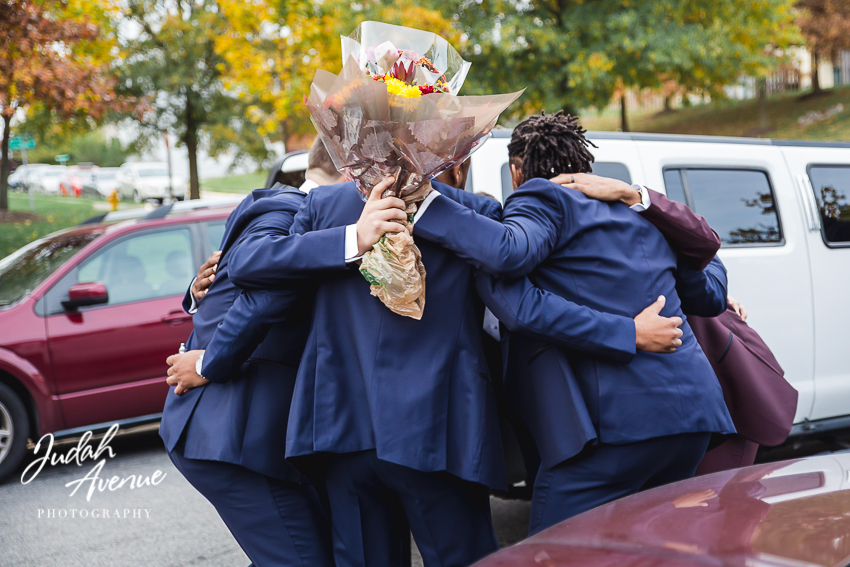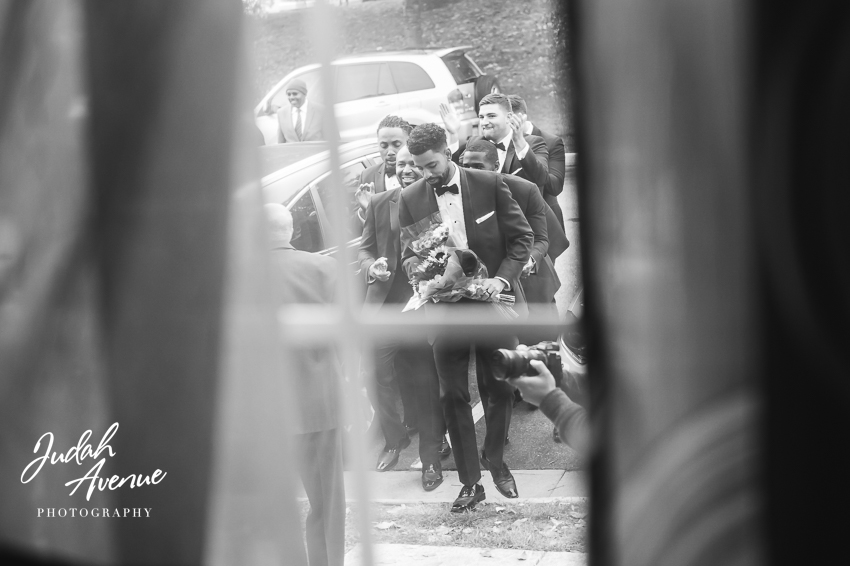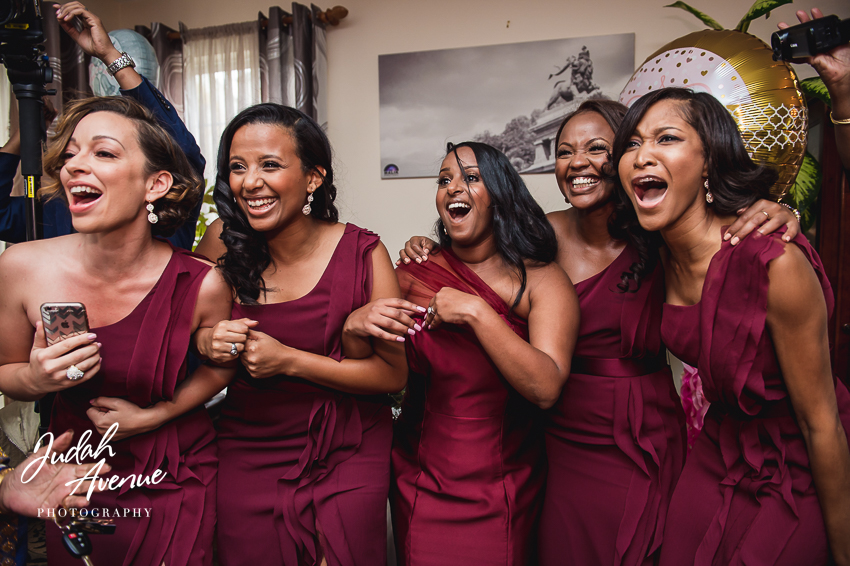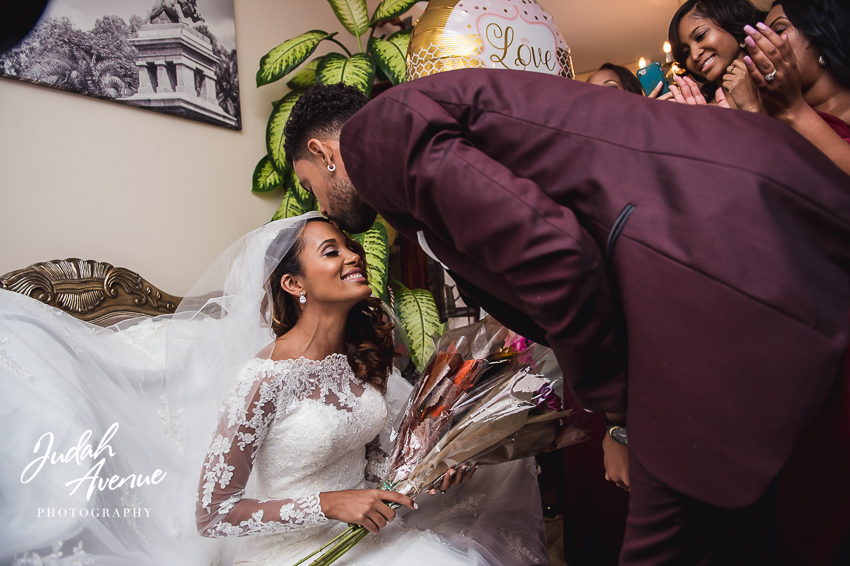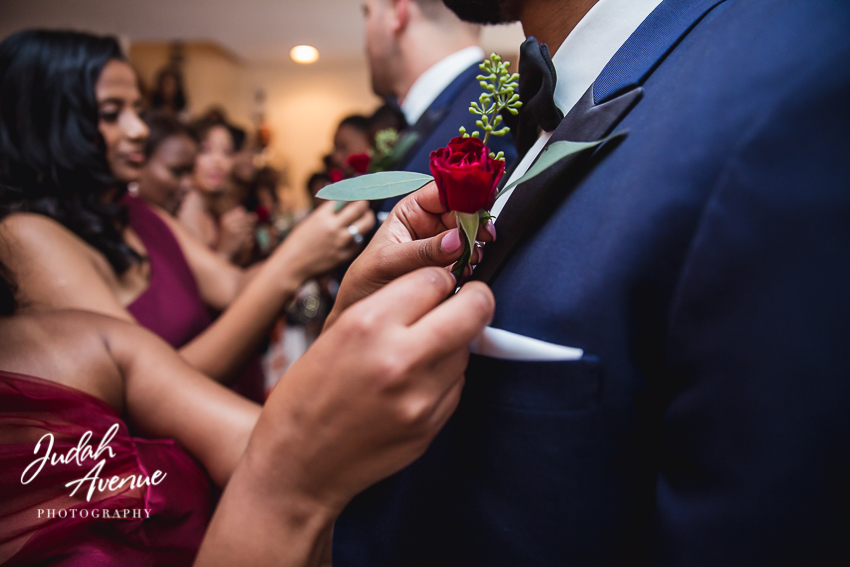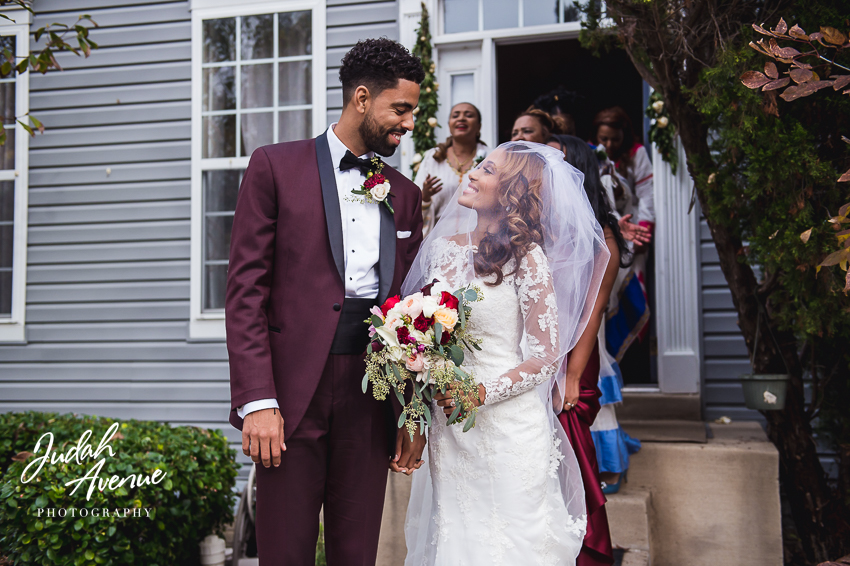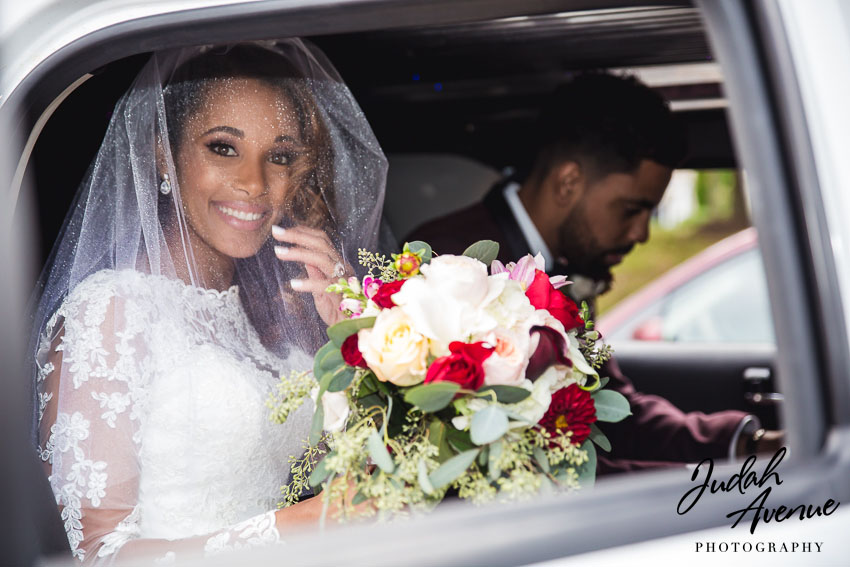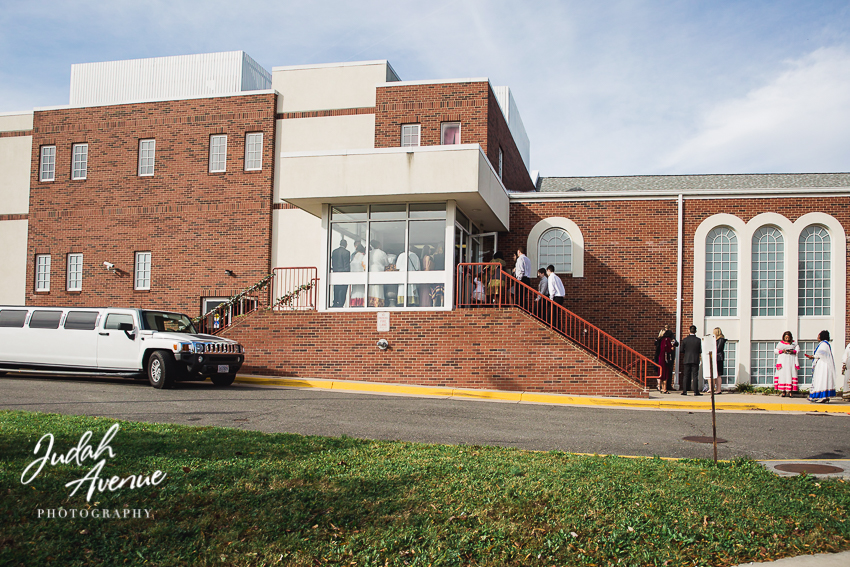 Yodit and Dwight chose the Oakland Baptist Church in Alexandria, Virginia, for their ceremony, and guests had already lined the pews from wall to wall. There was the perfect mix of traditional clothing and modern attire, creating a magical ensemble that was a sight to behold.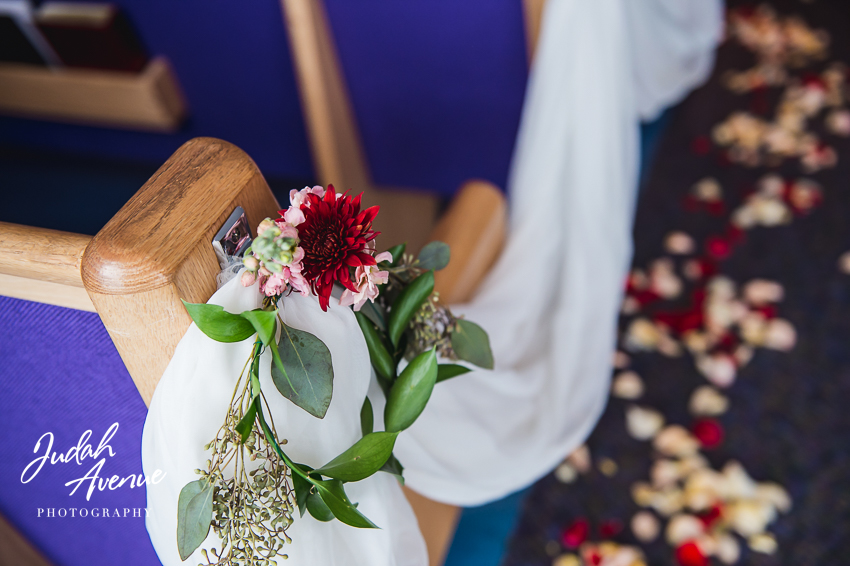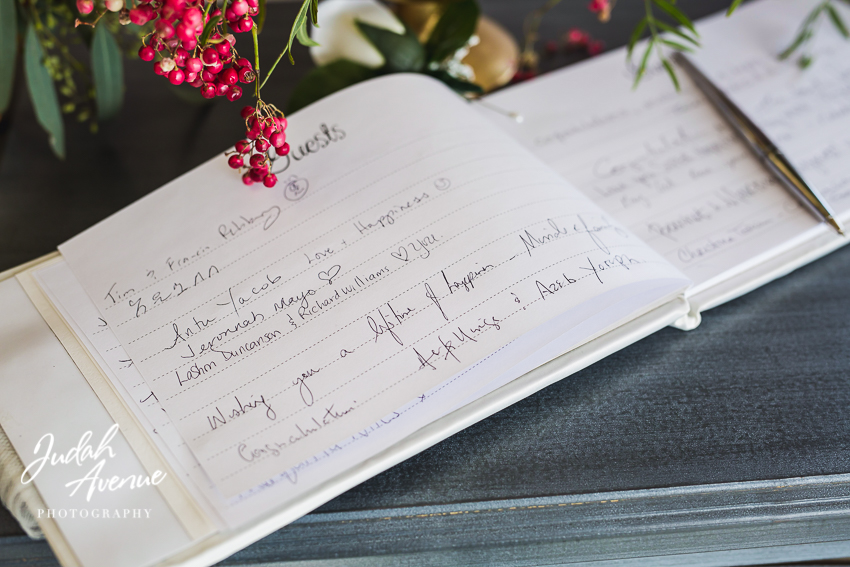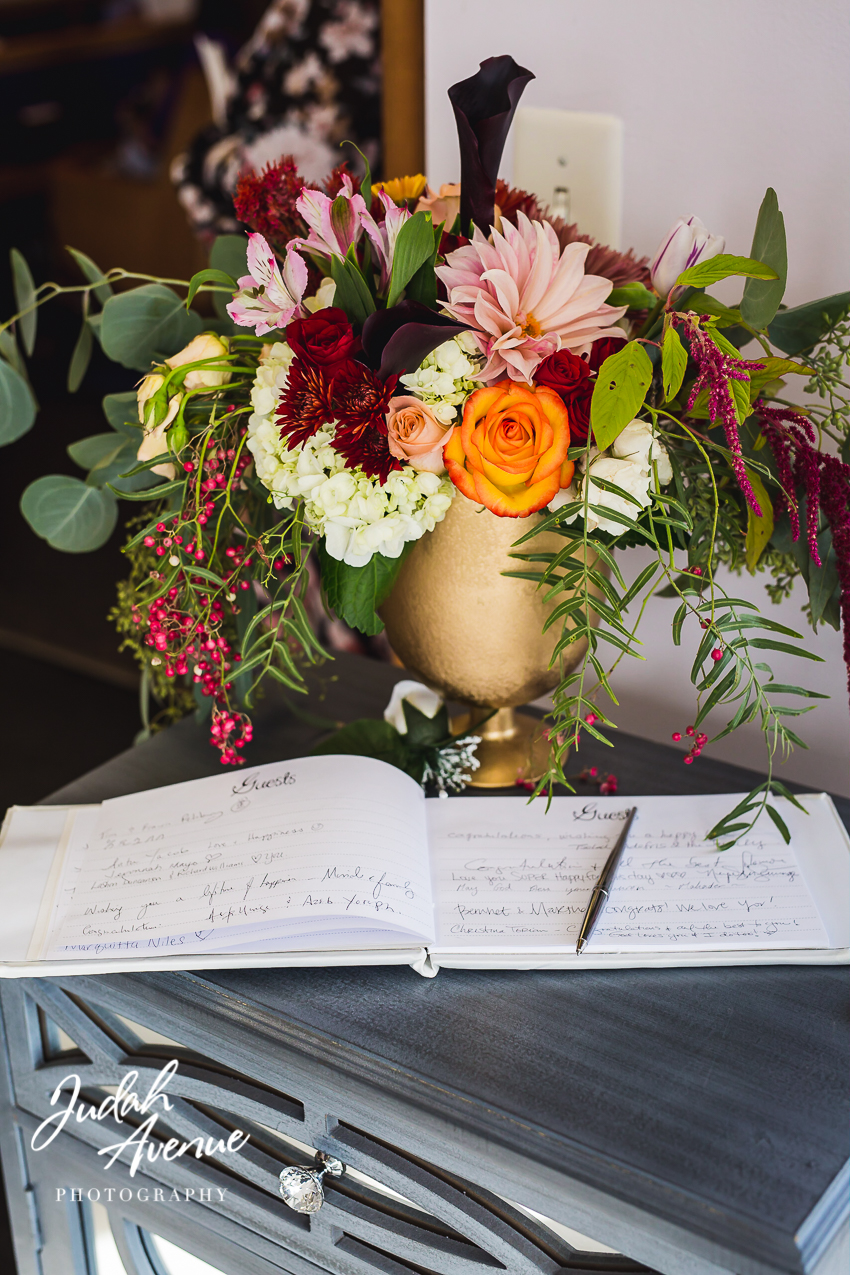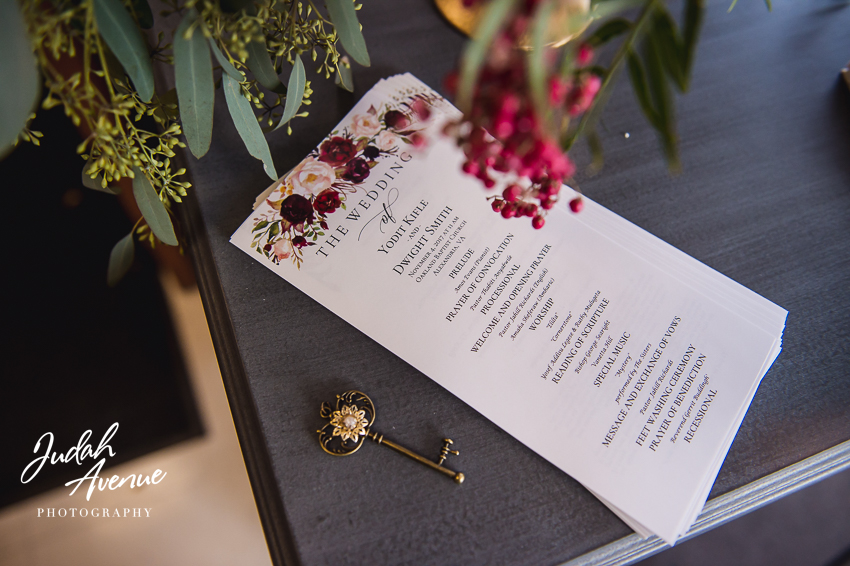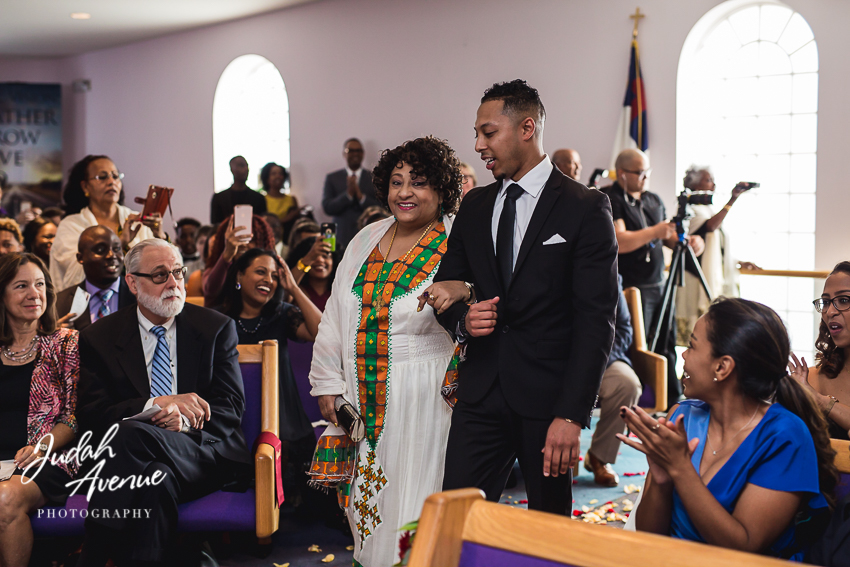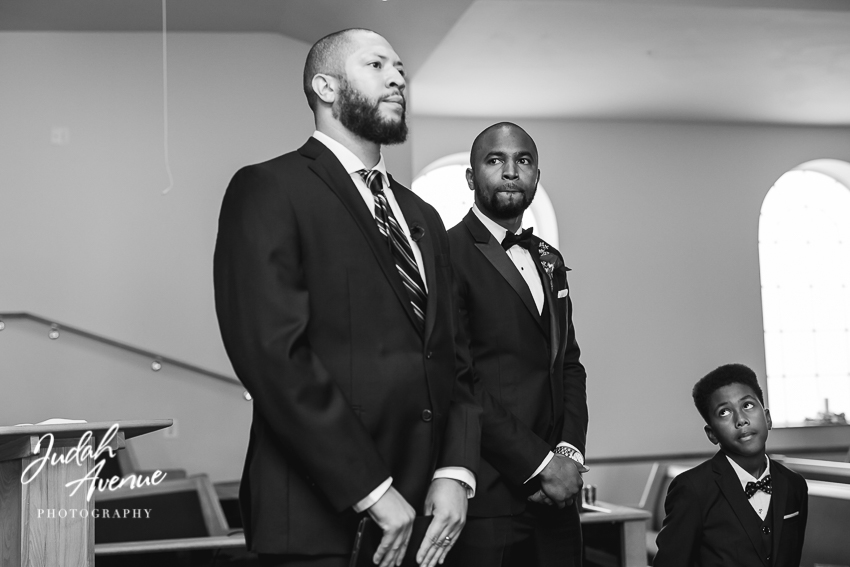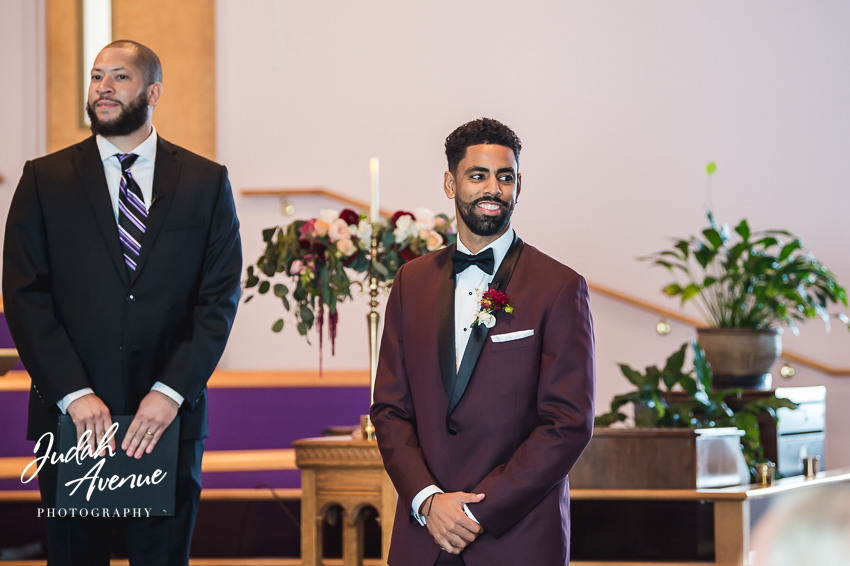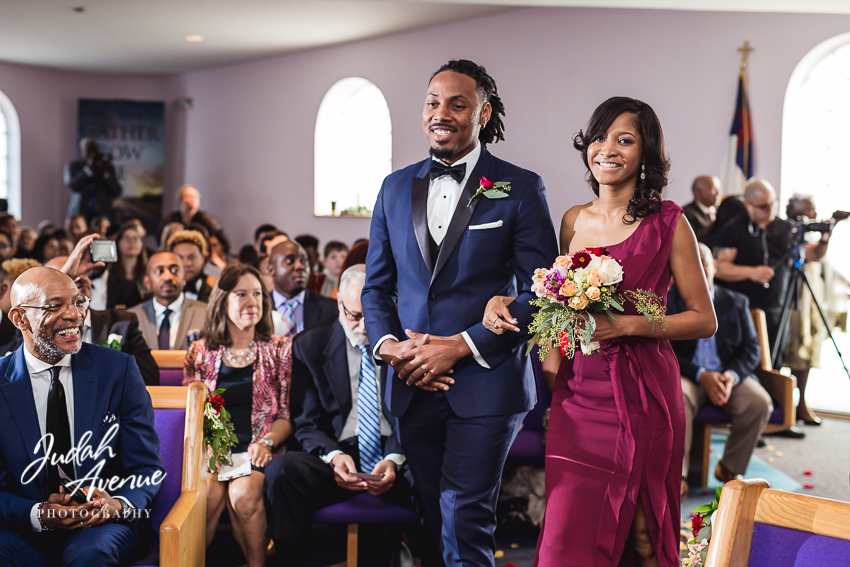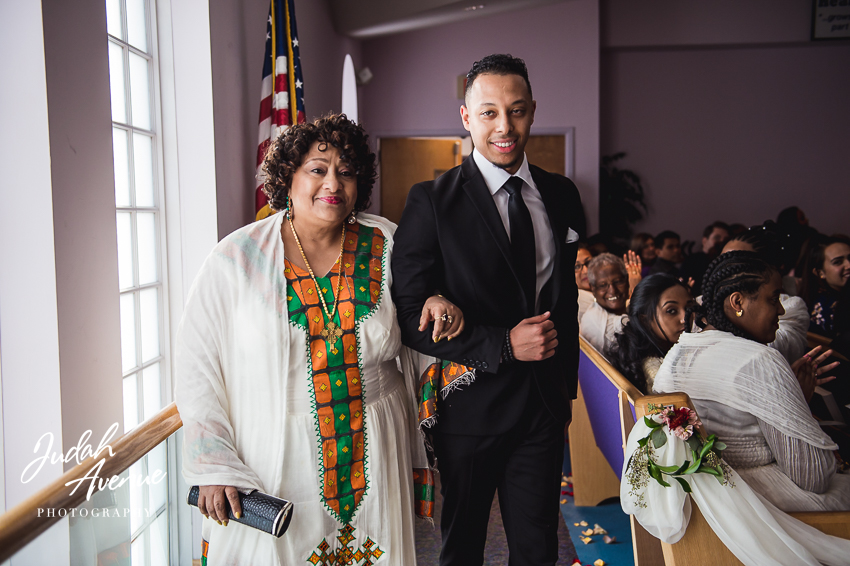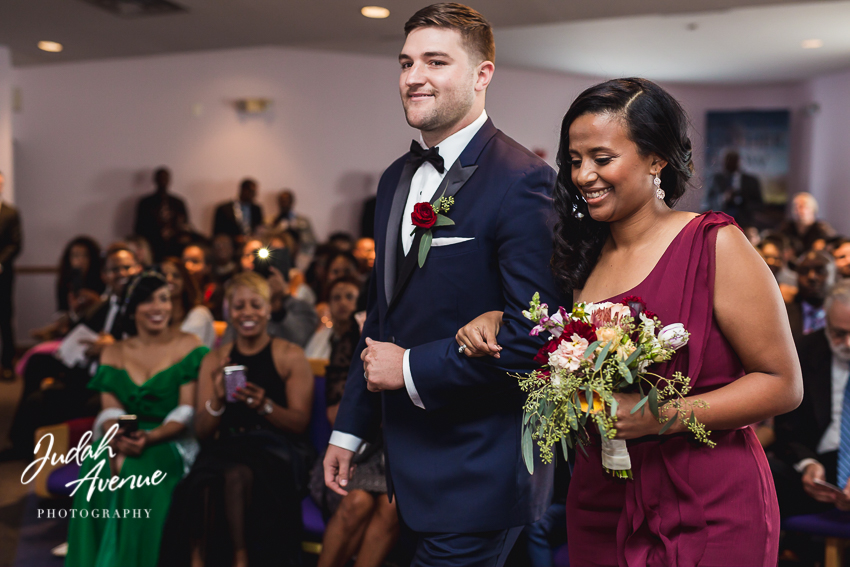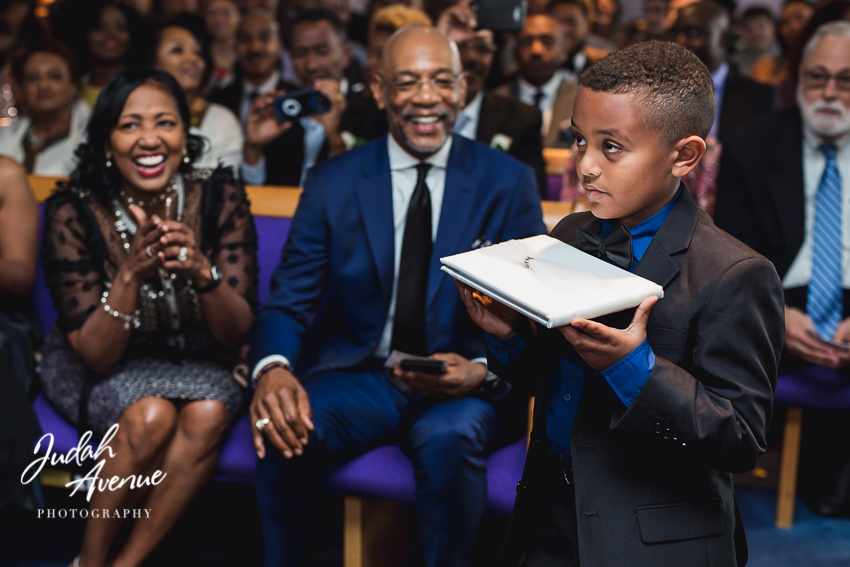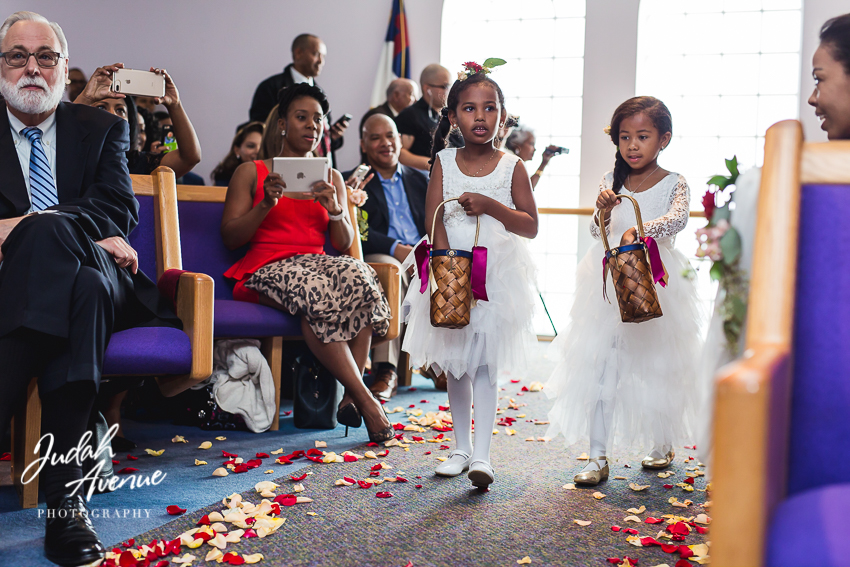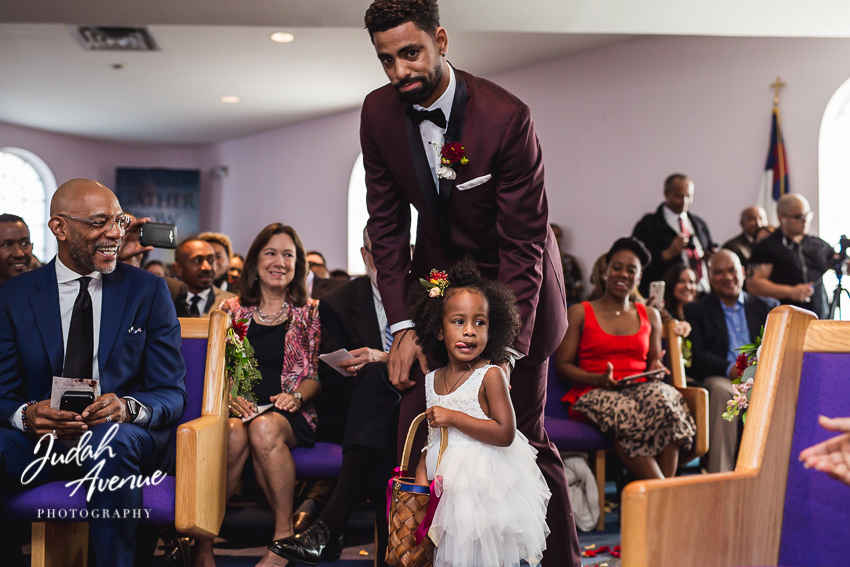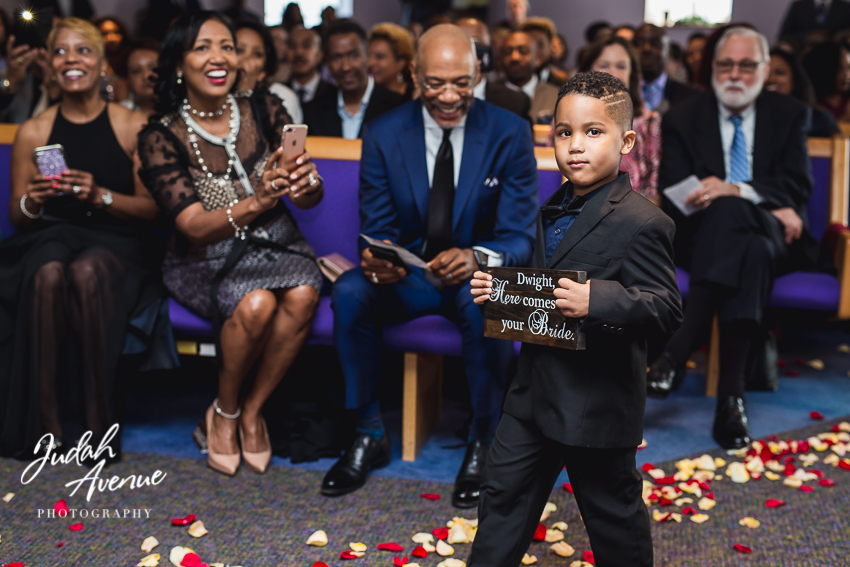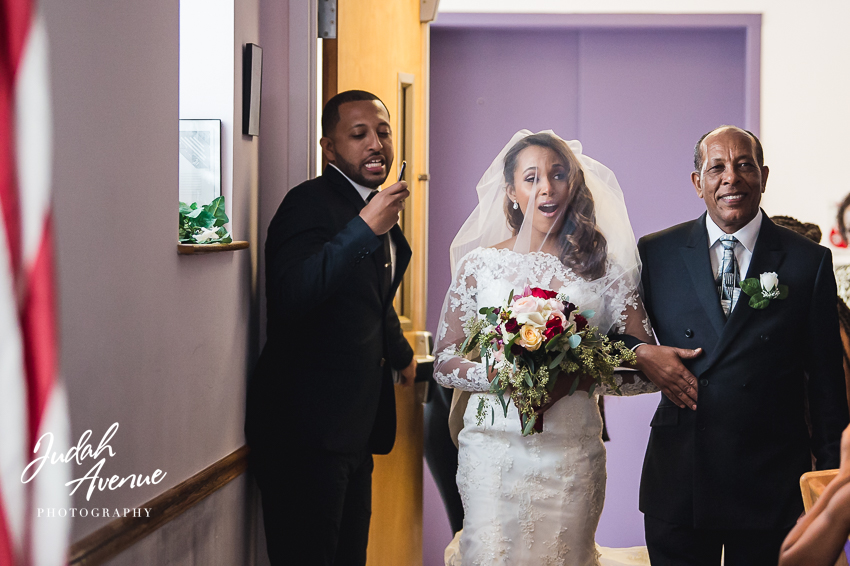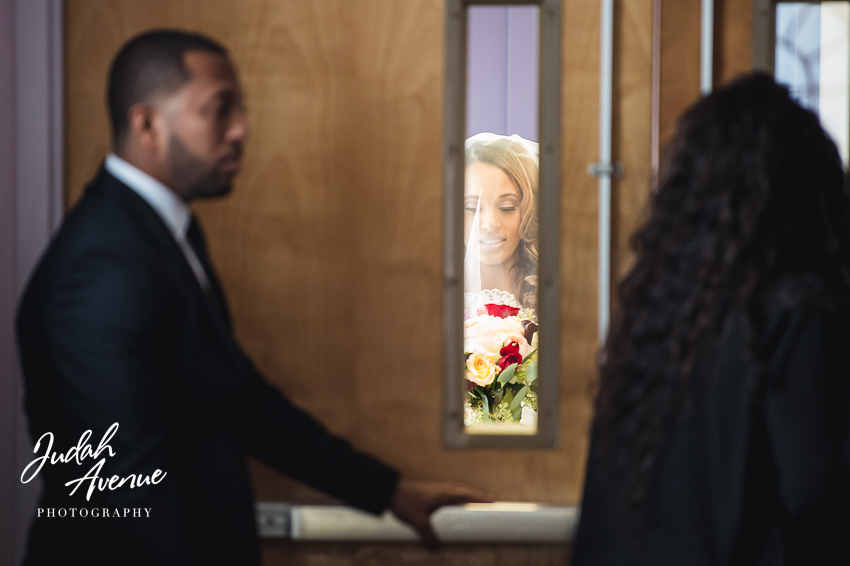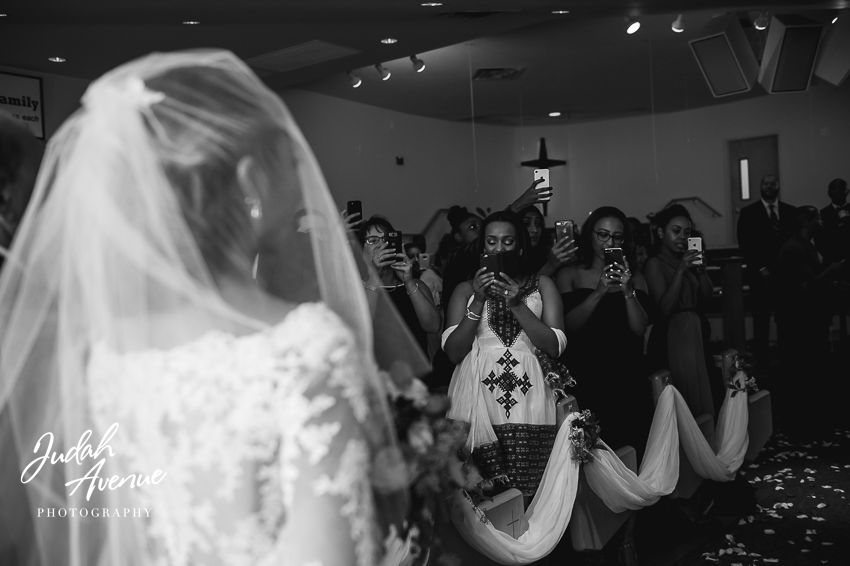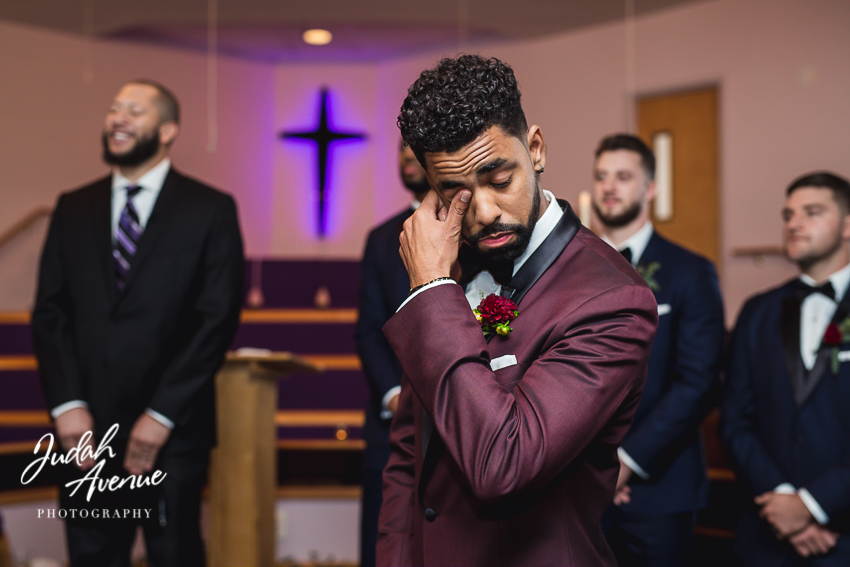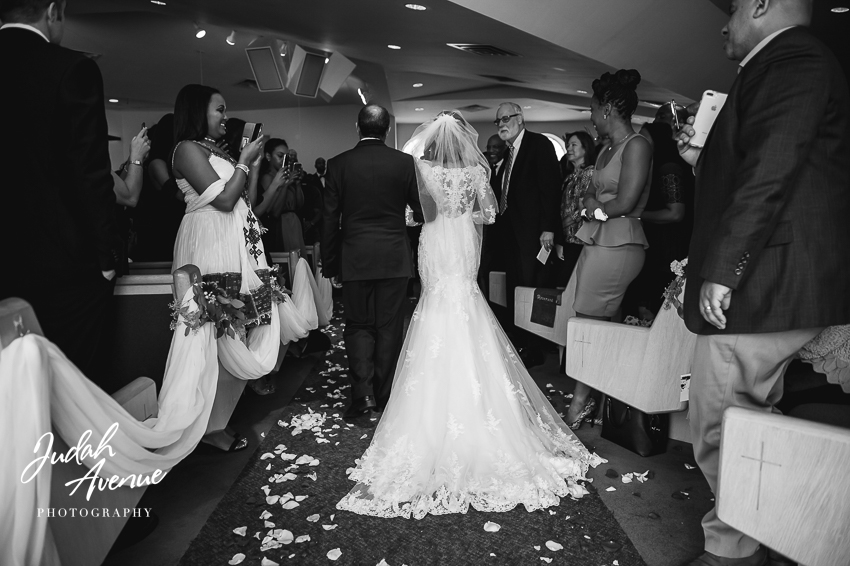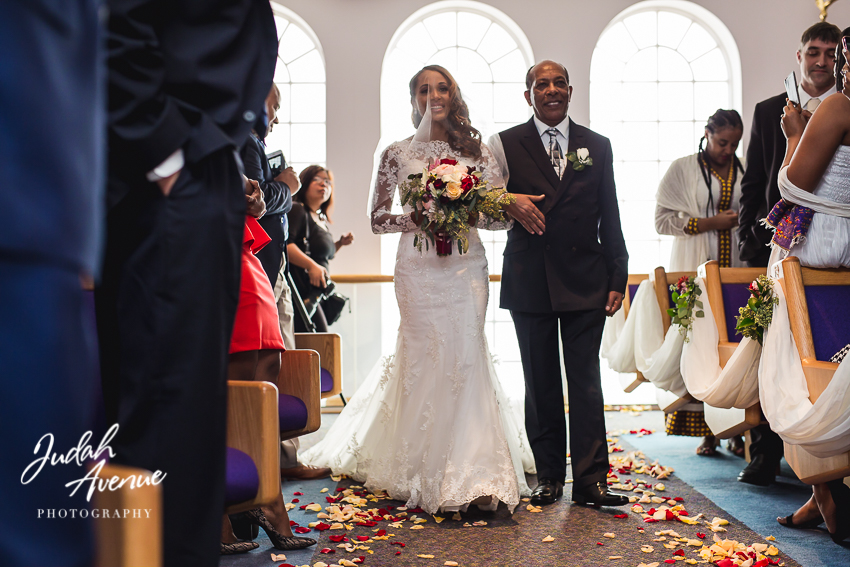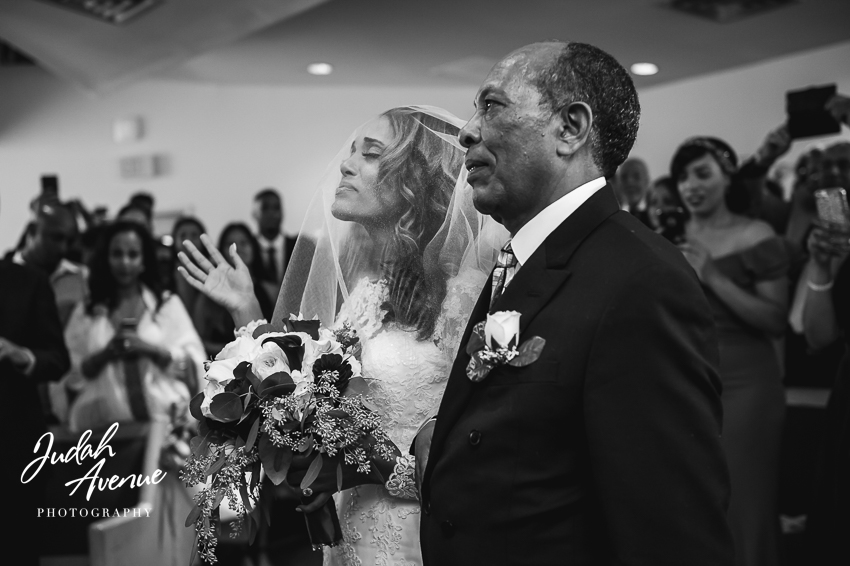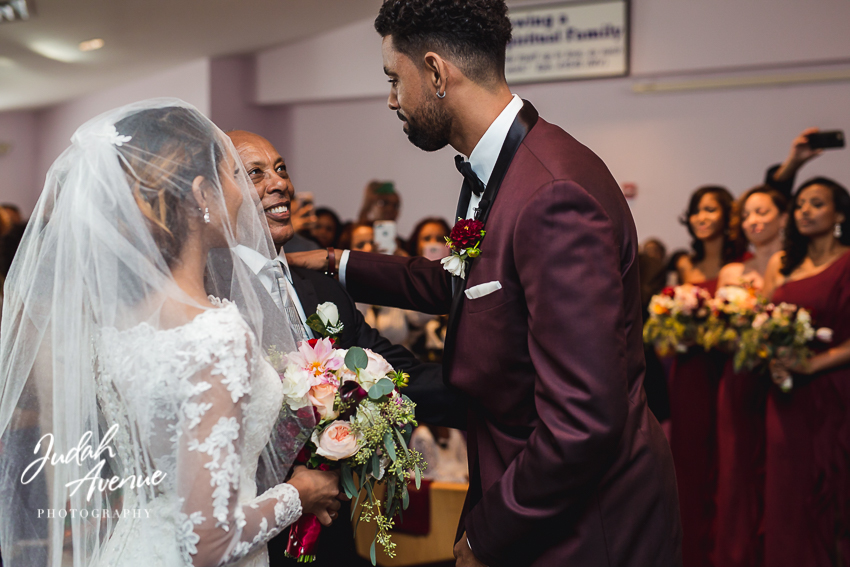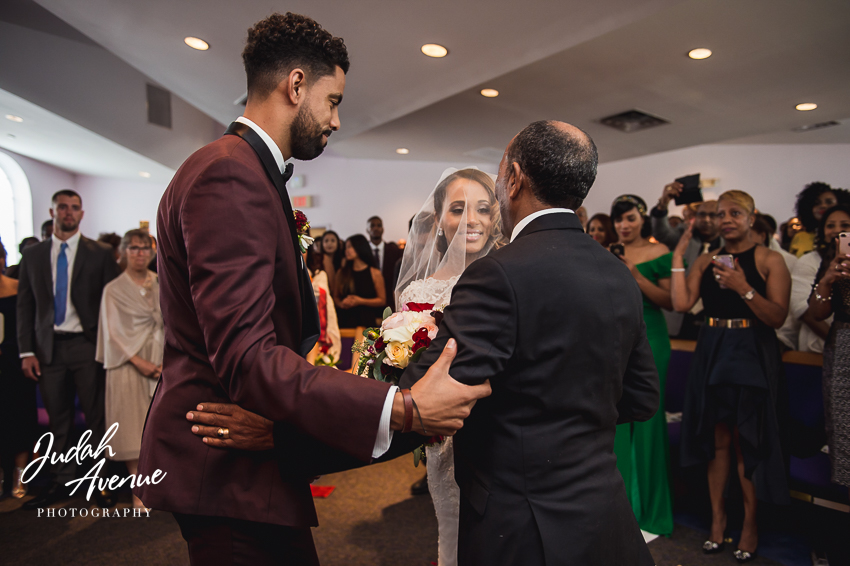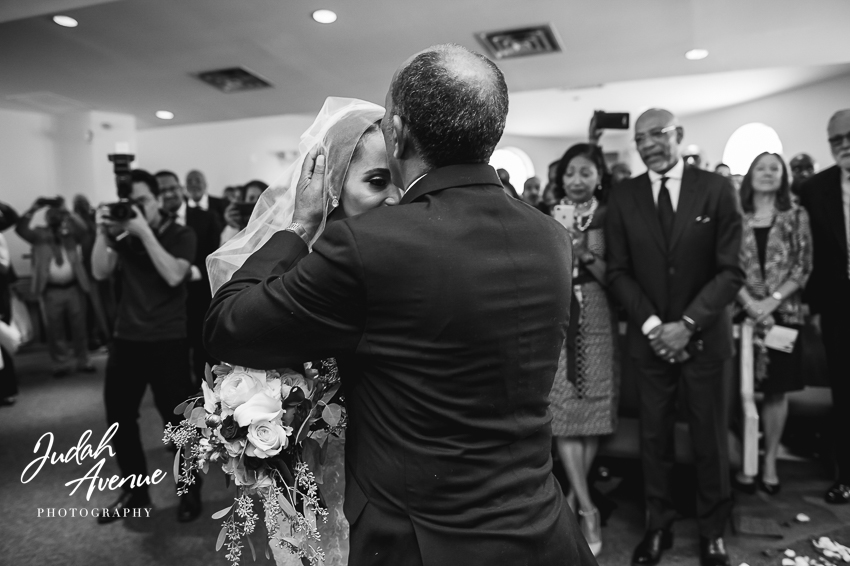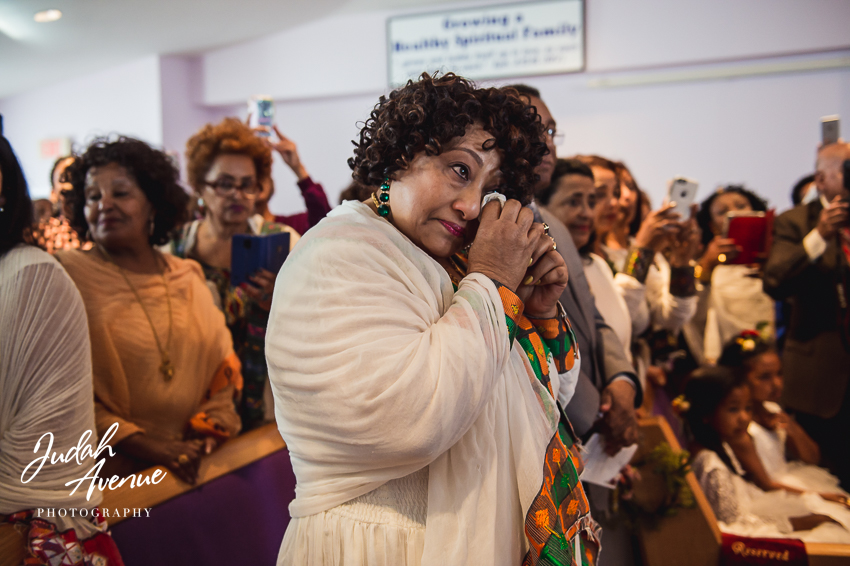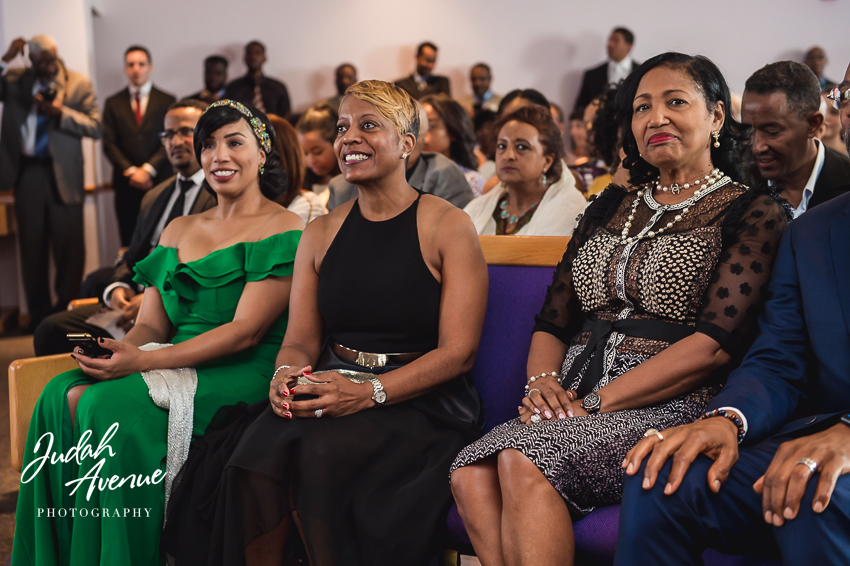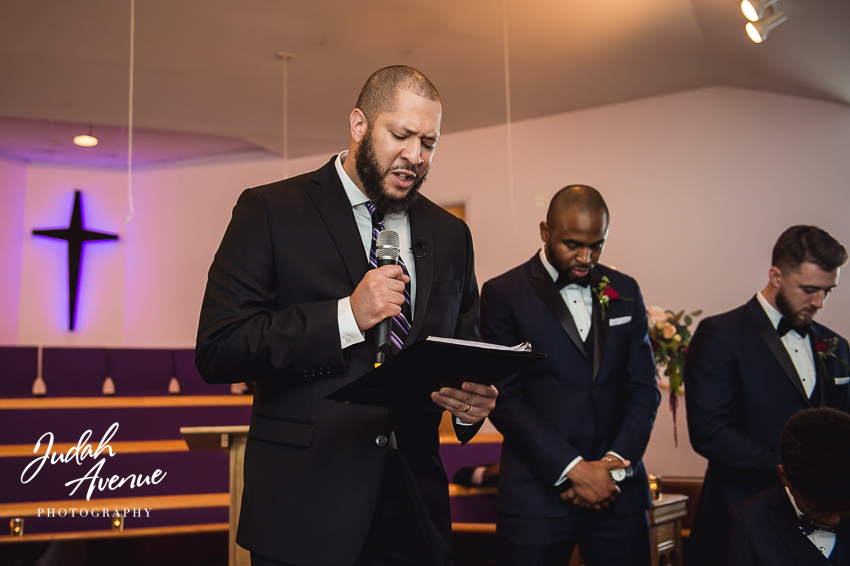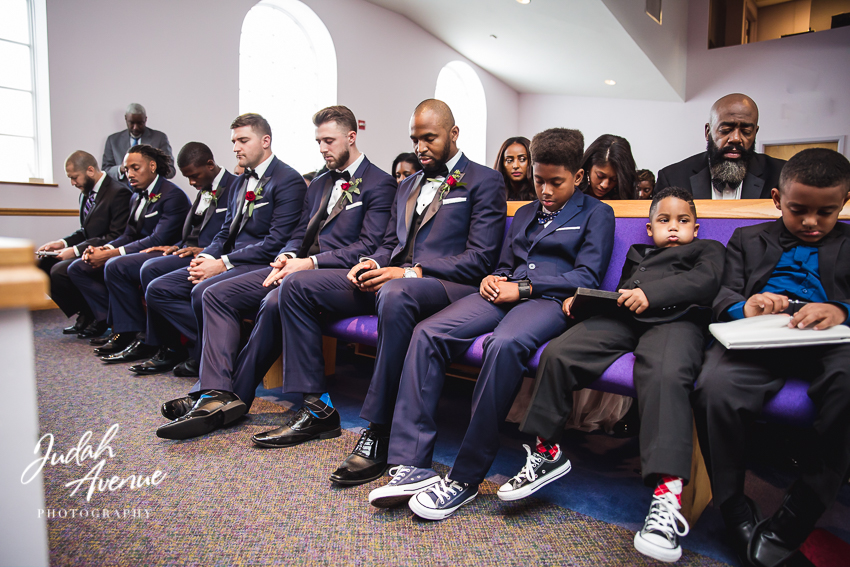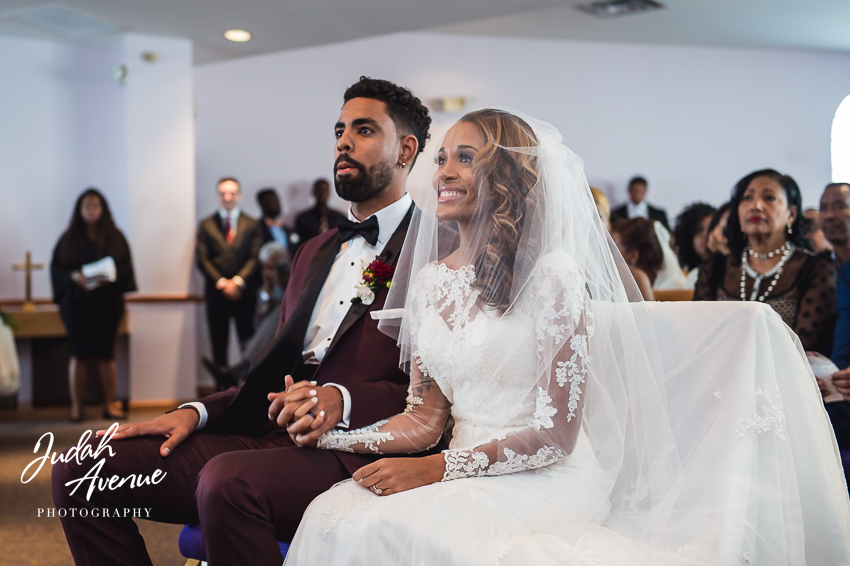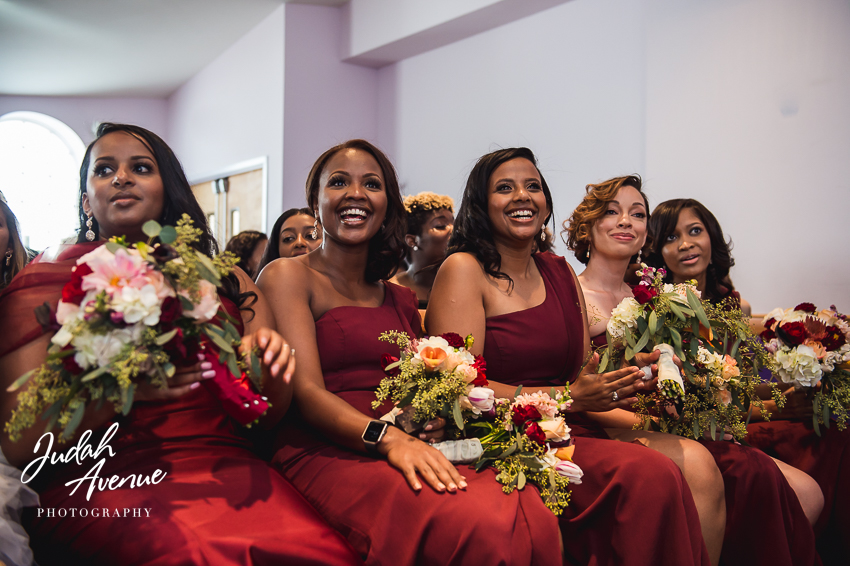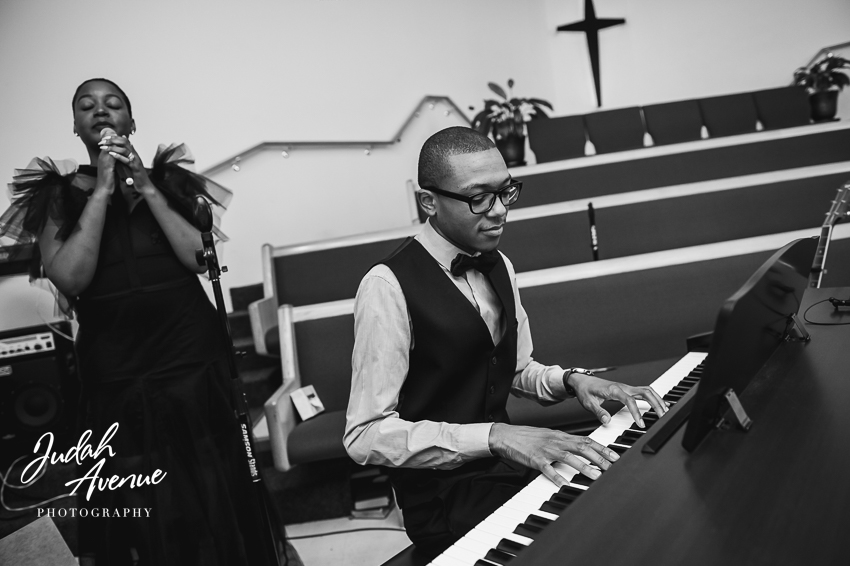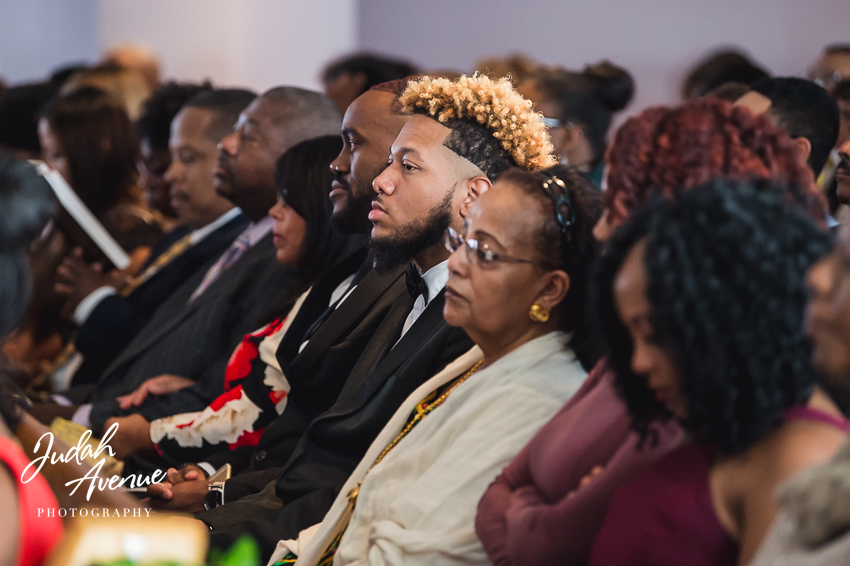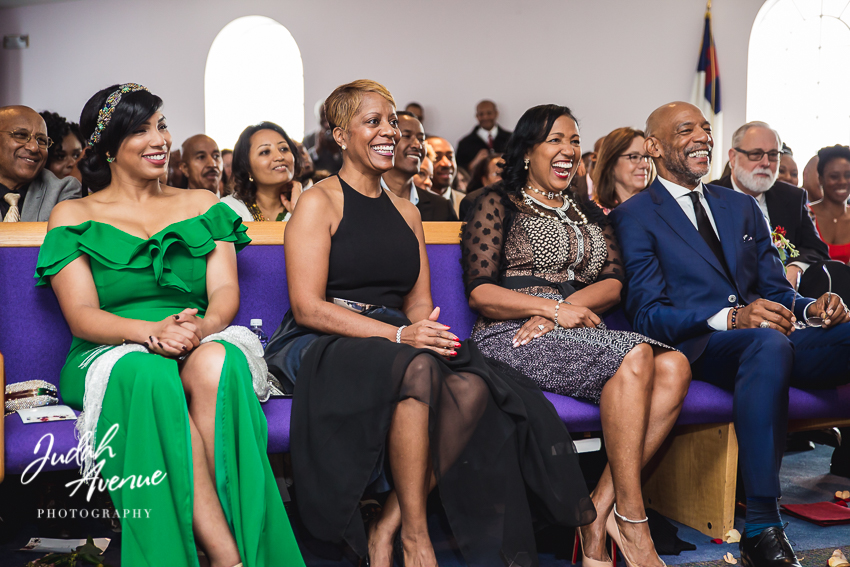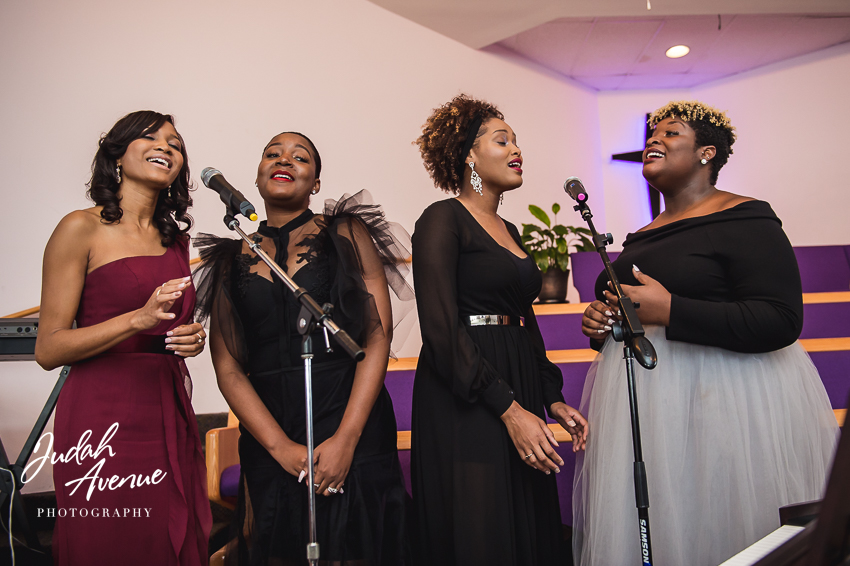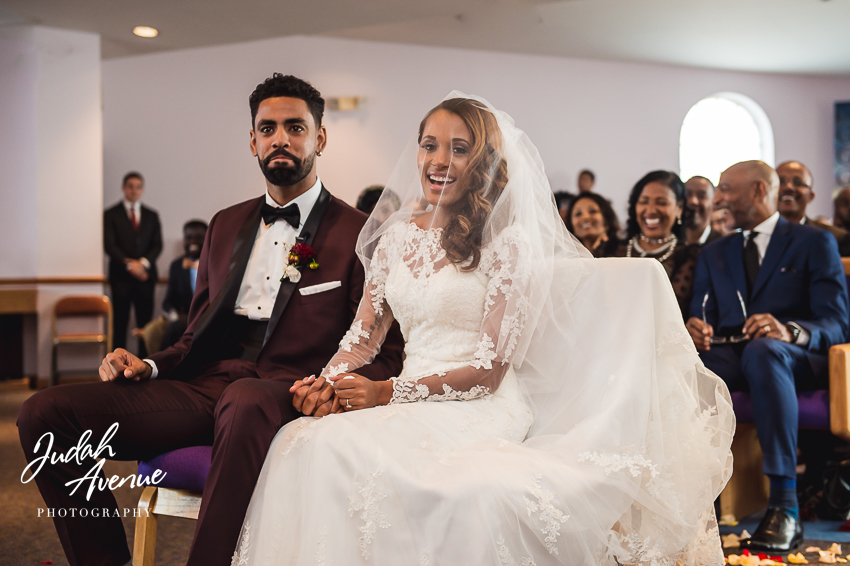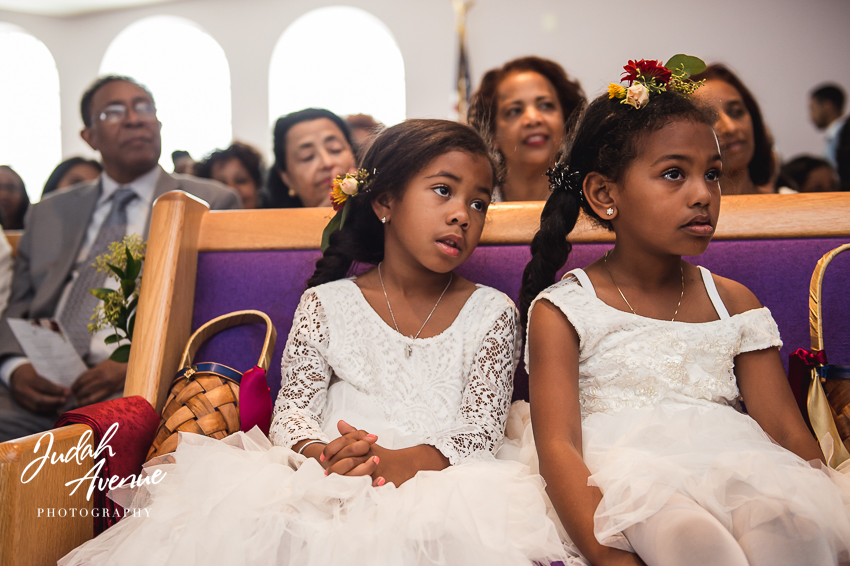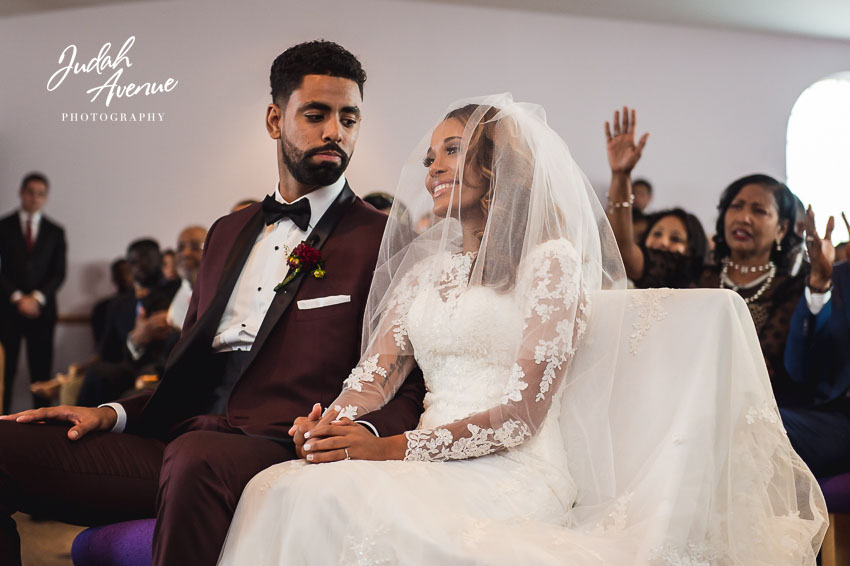 After the couple lovingly exchanged their vows, they sealed their new marriage with a kiss, and the entire crowd applauded their new union. We wedding photographers snapped as many photos of the company as we could once the ceremony was over, creating picture perfect memories that will last a lifetime.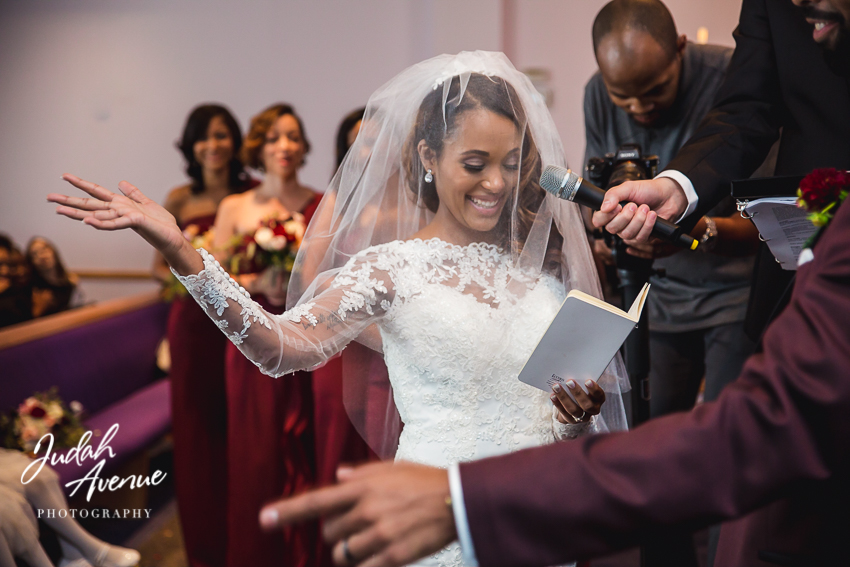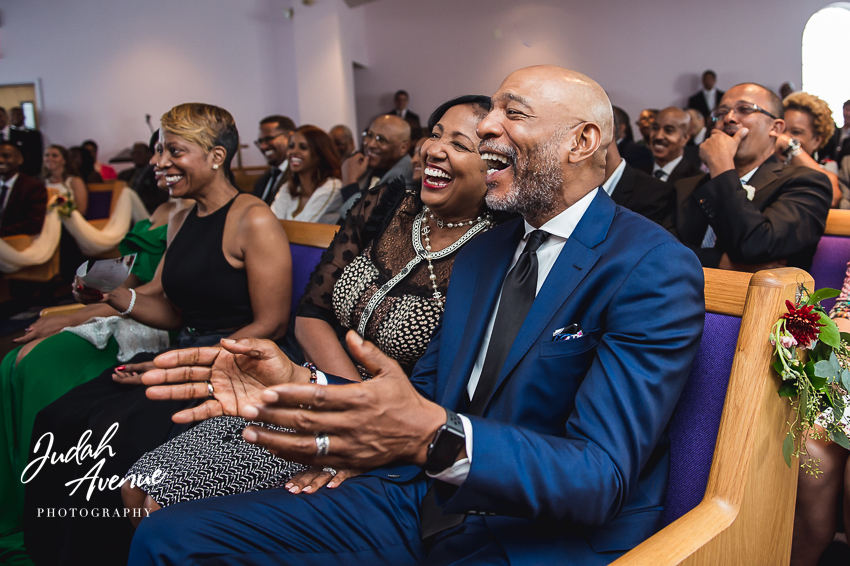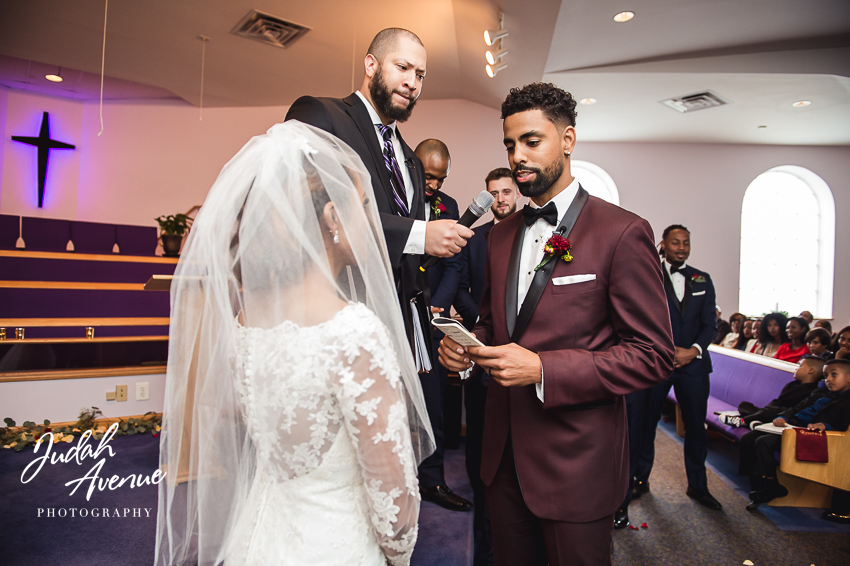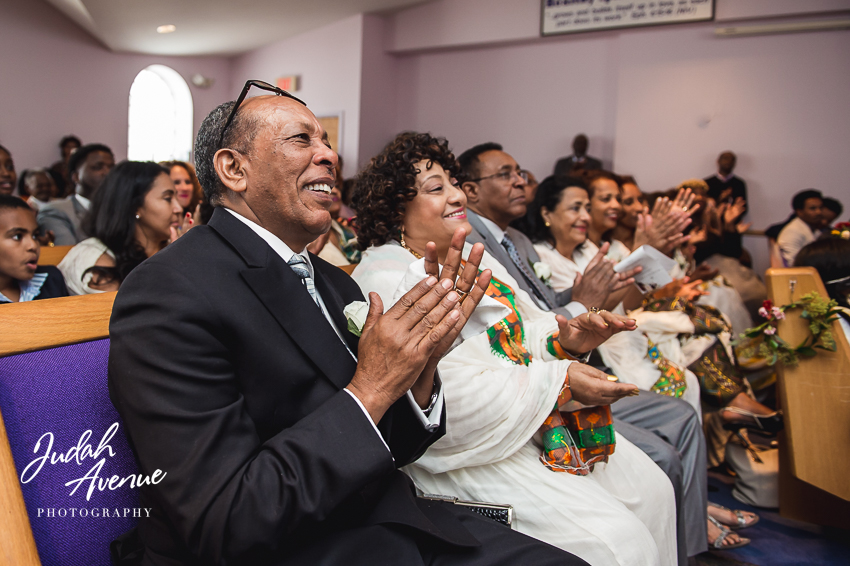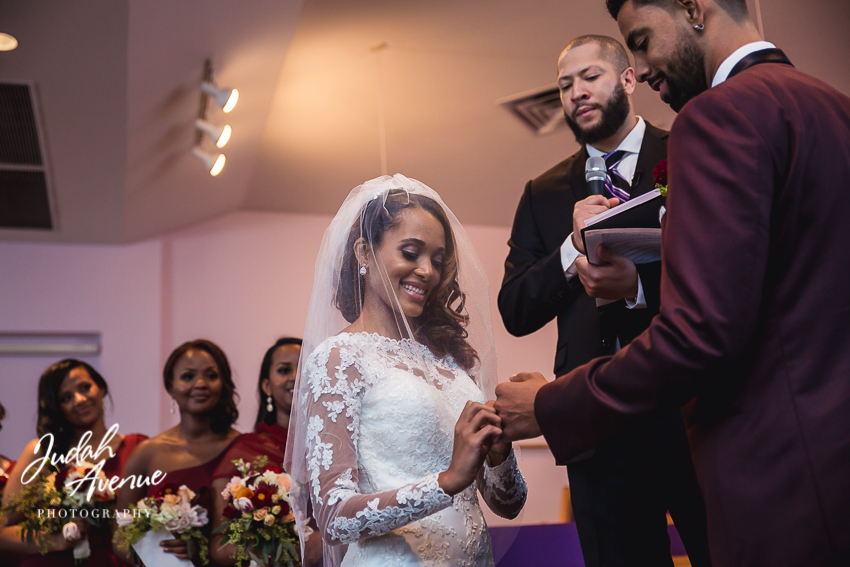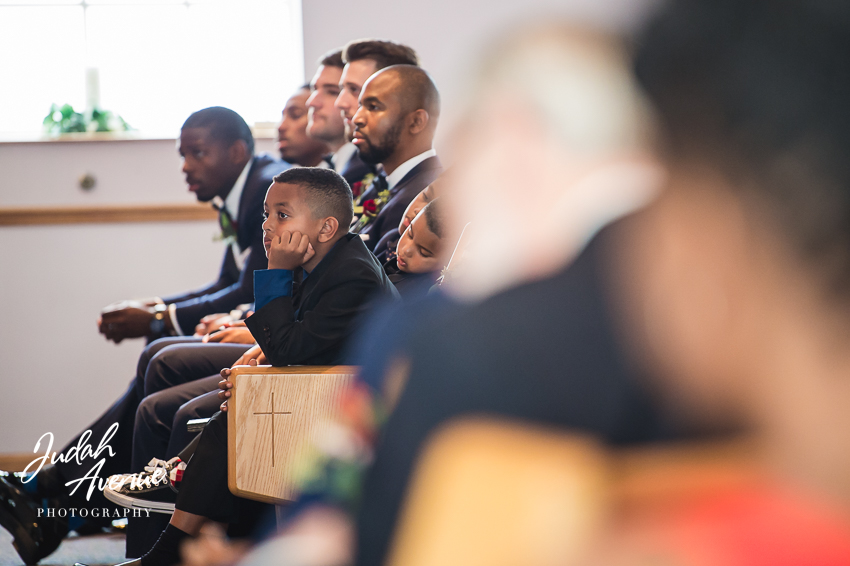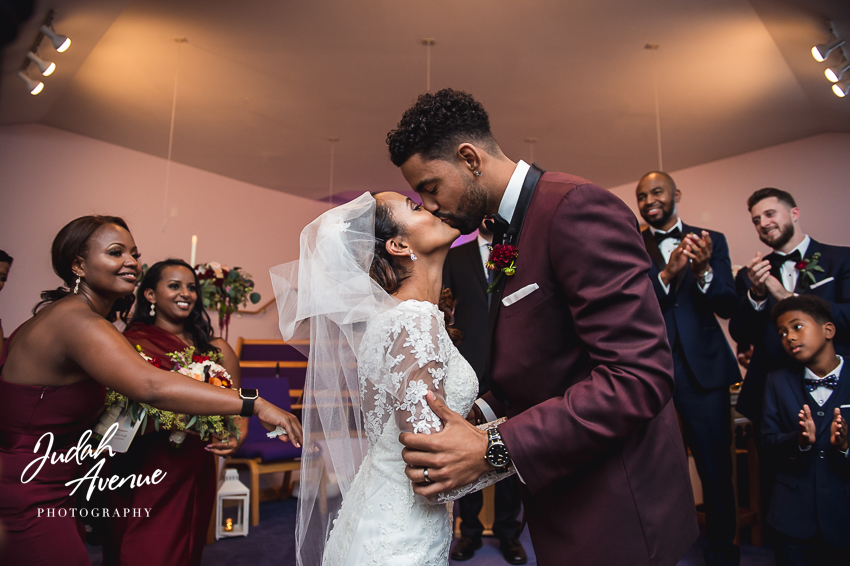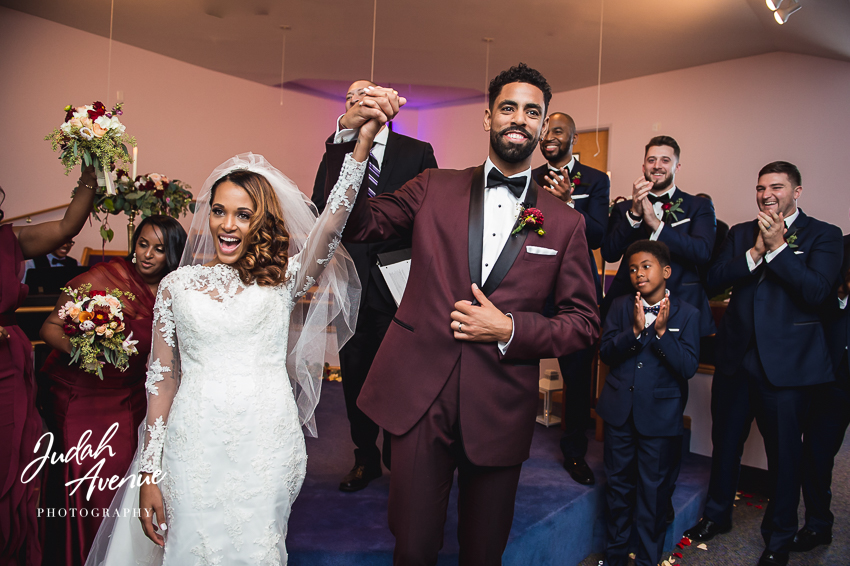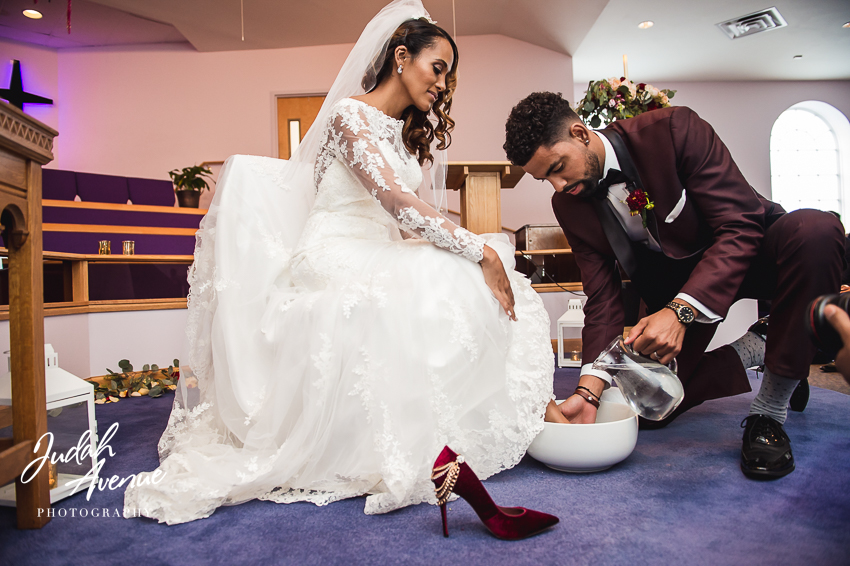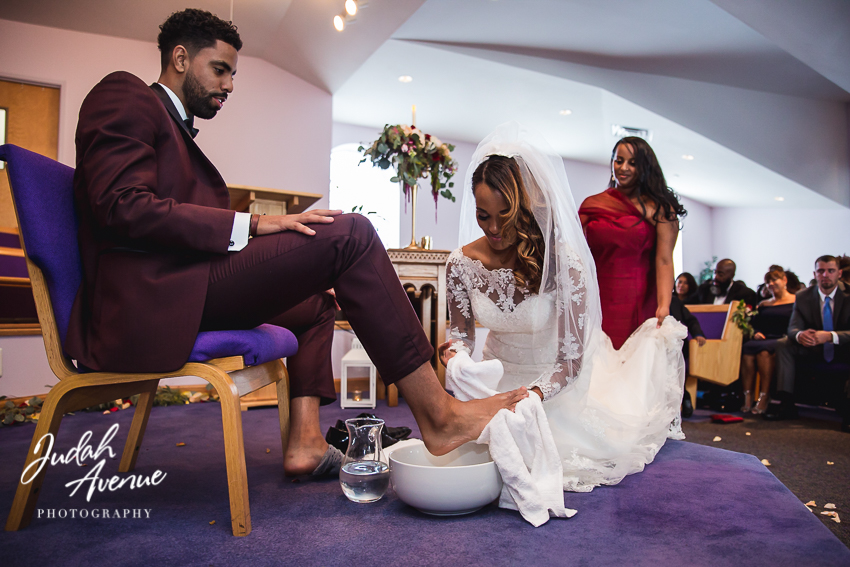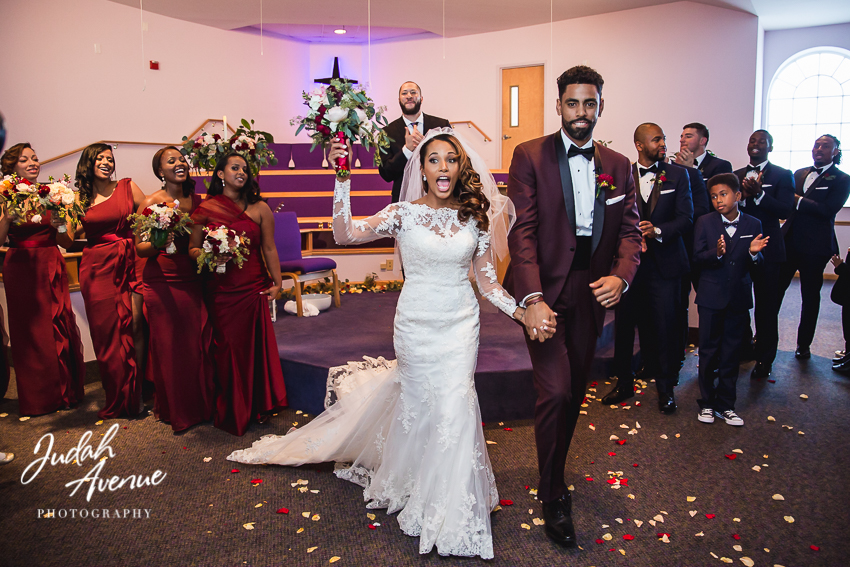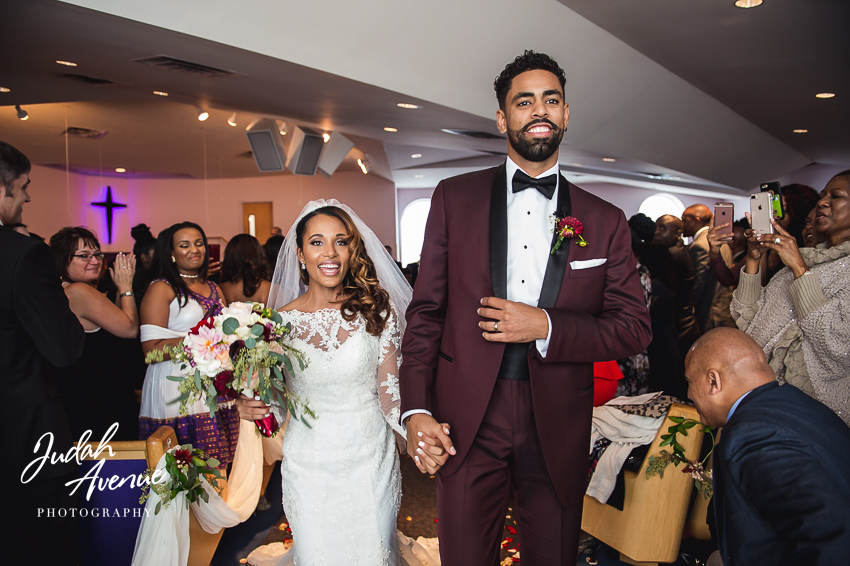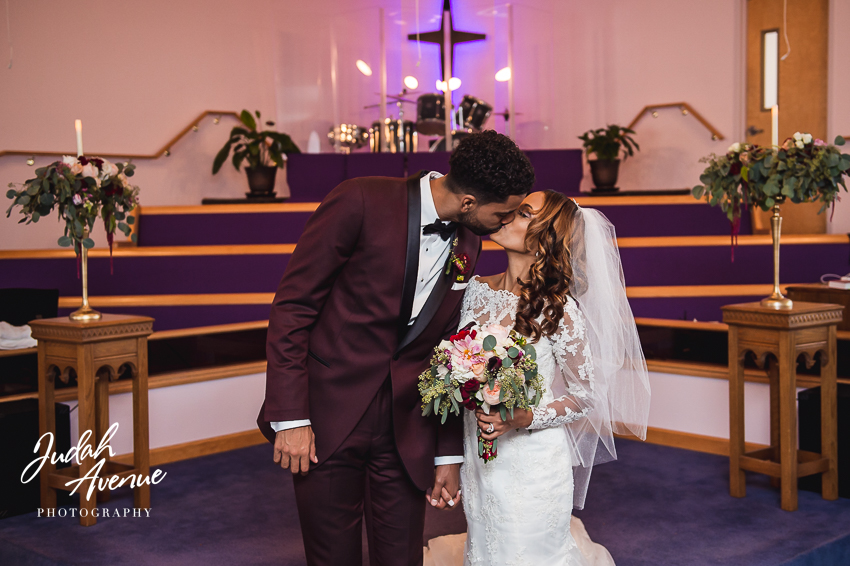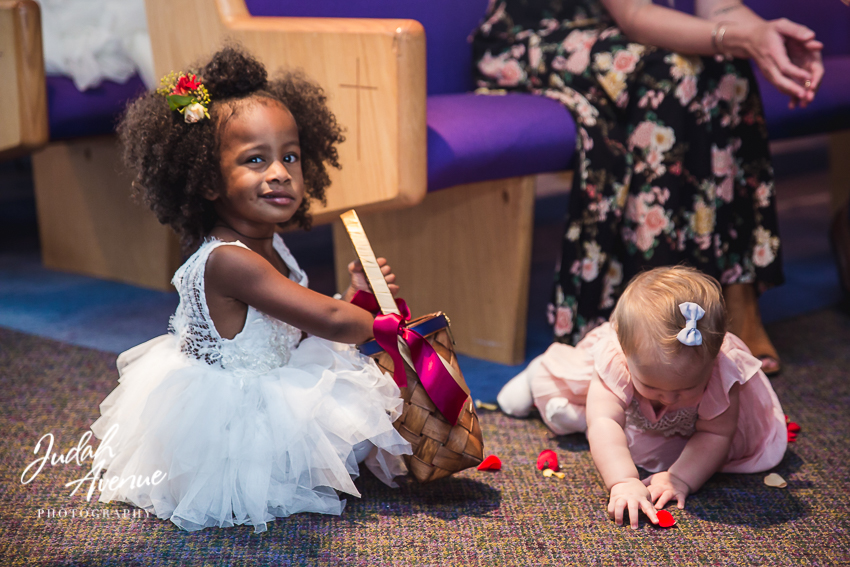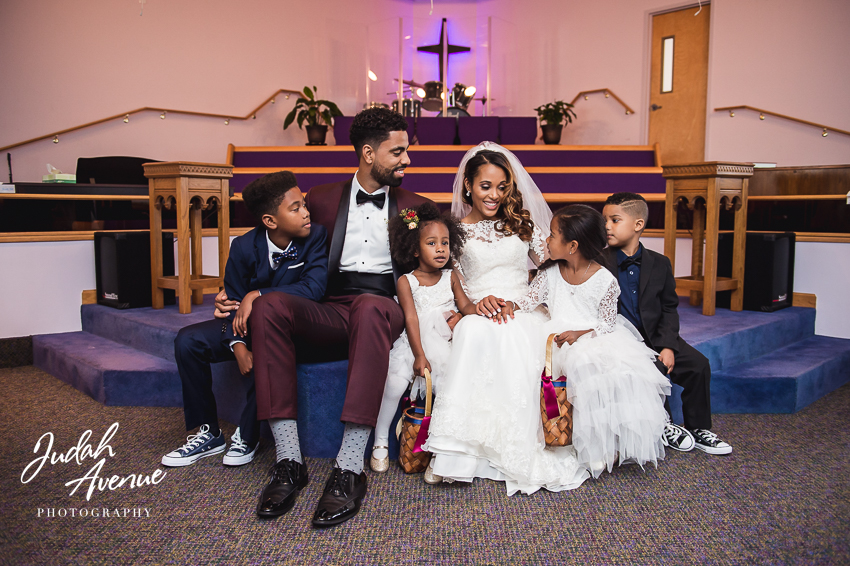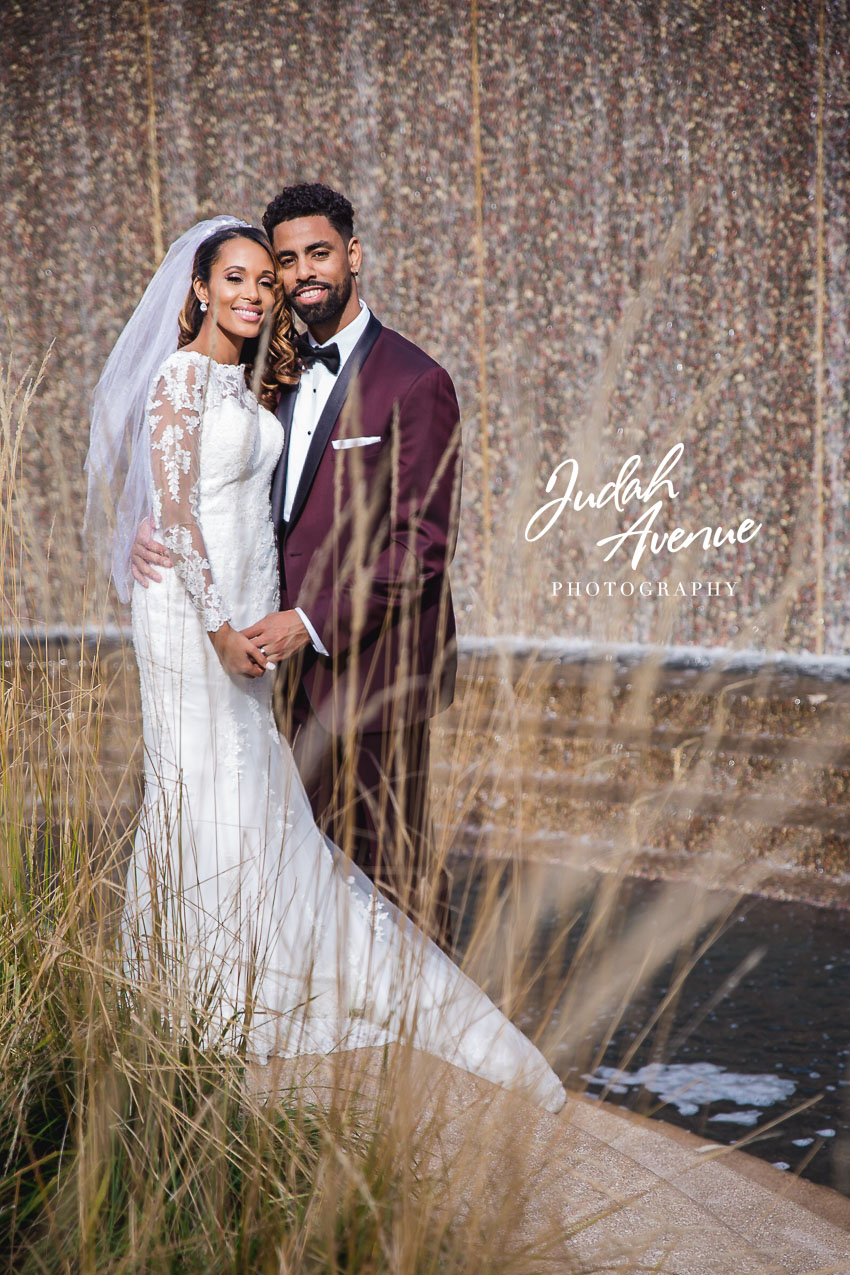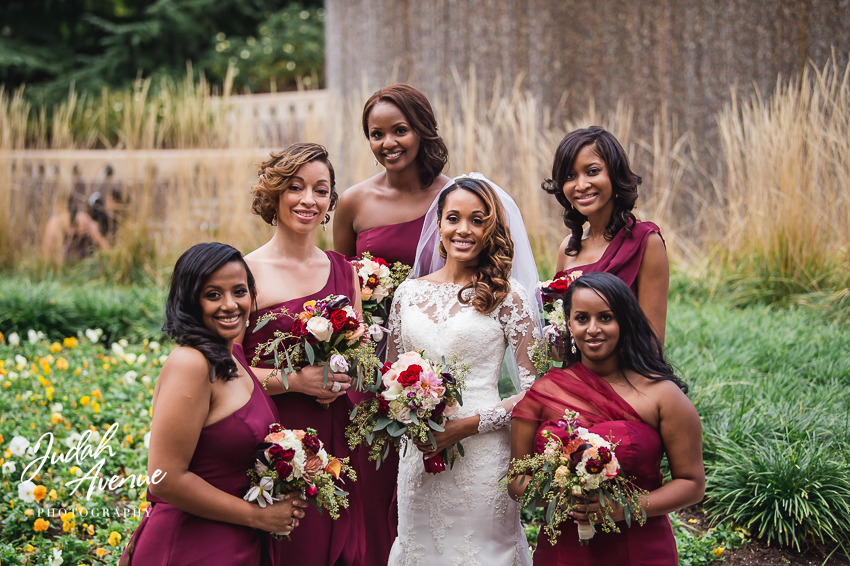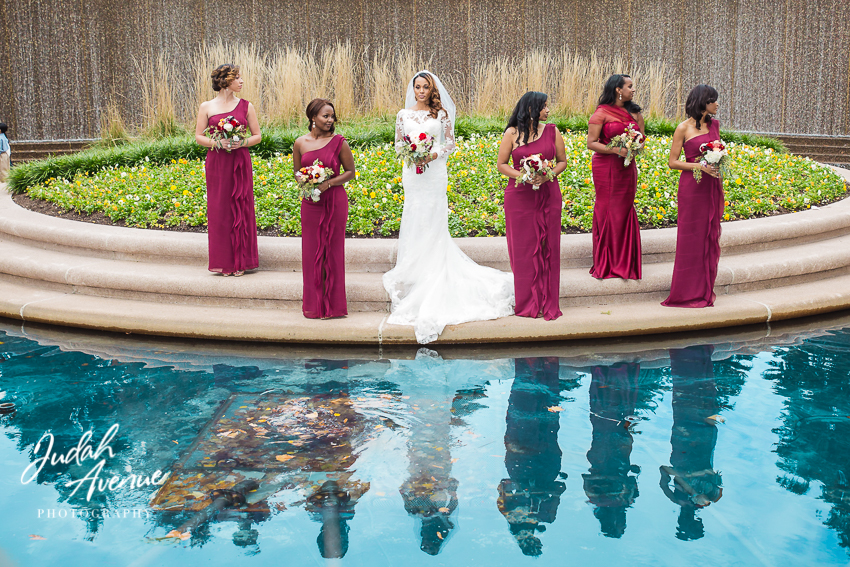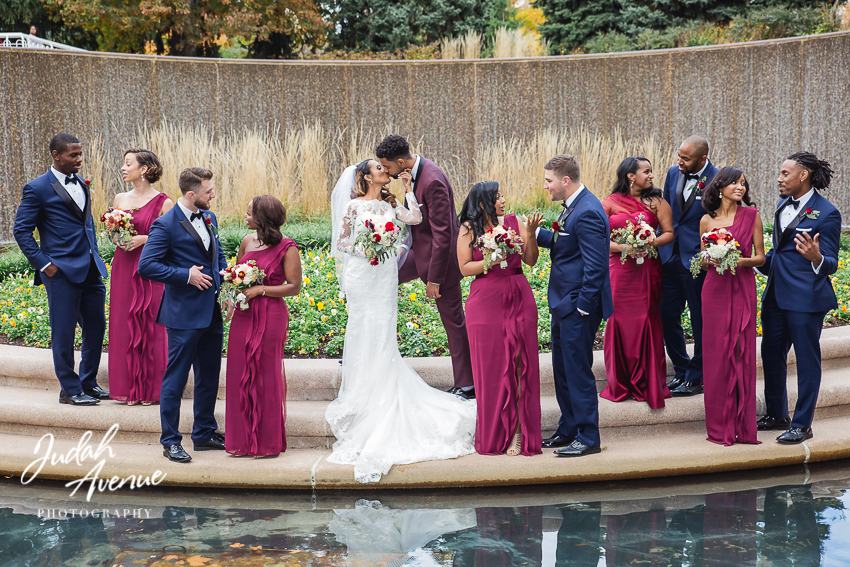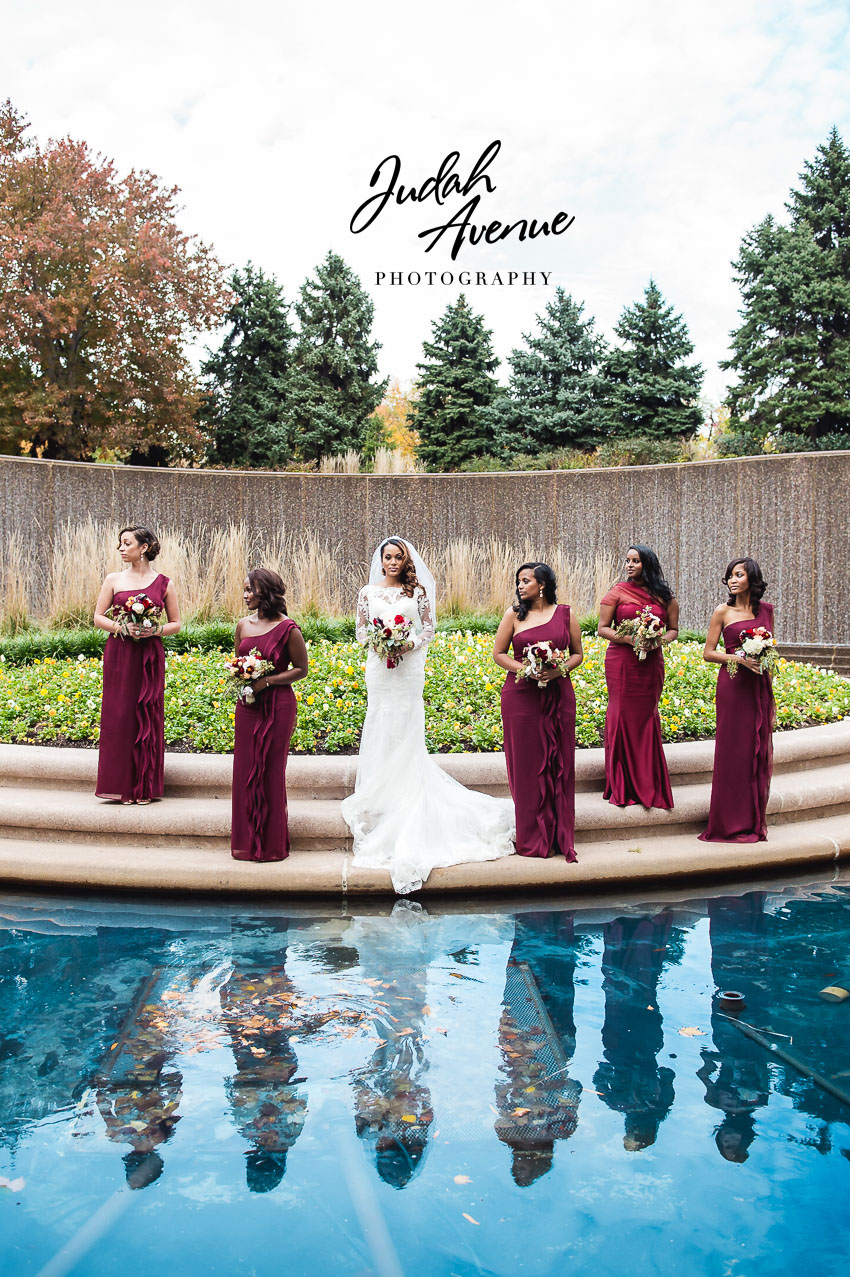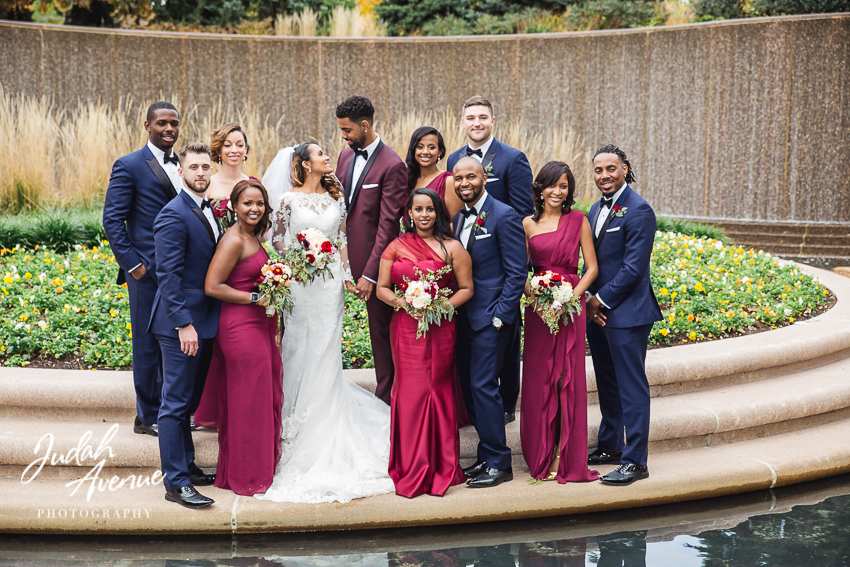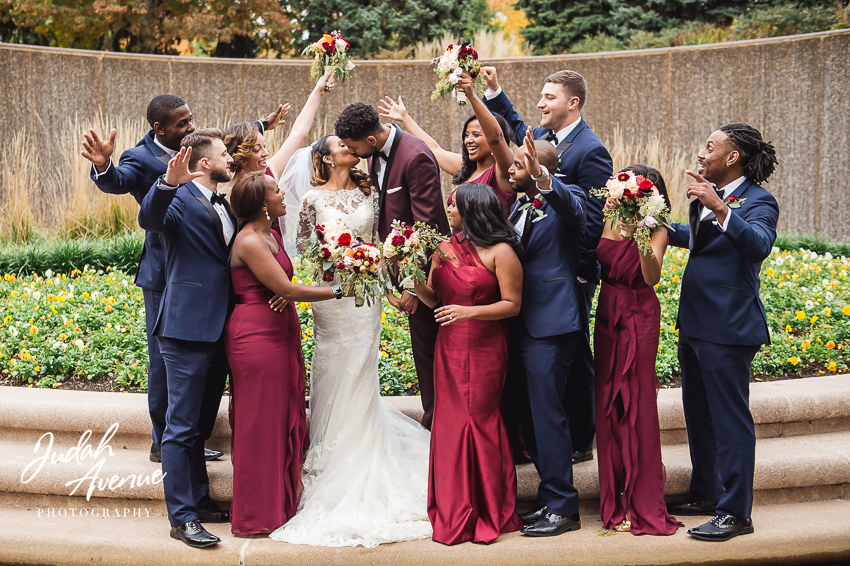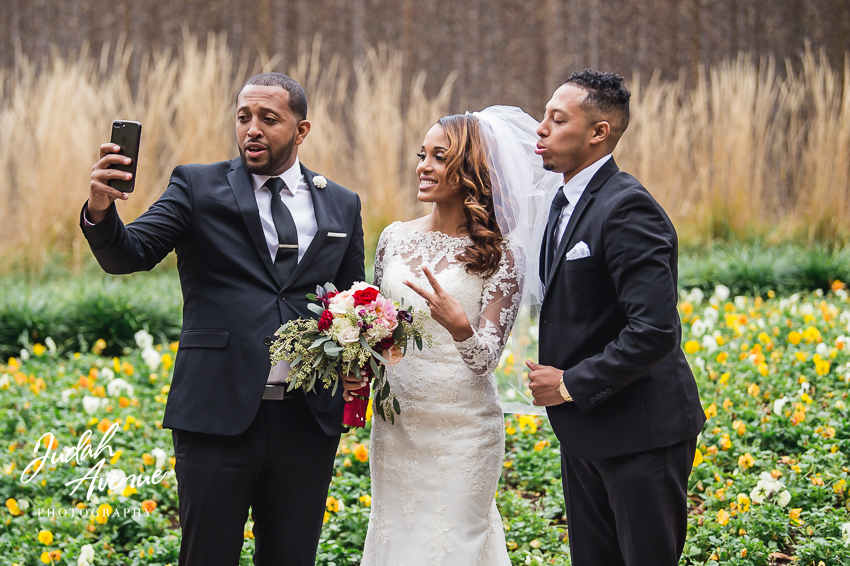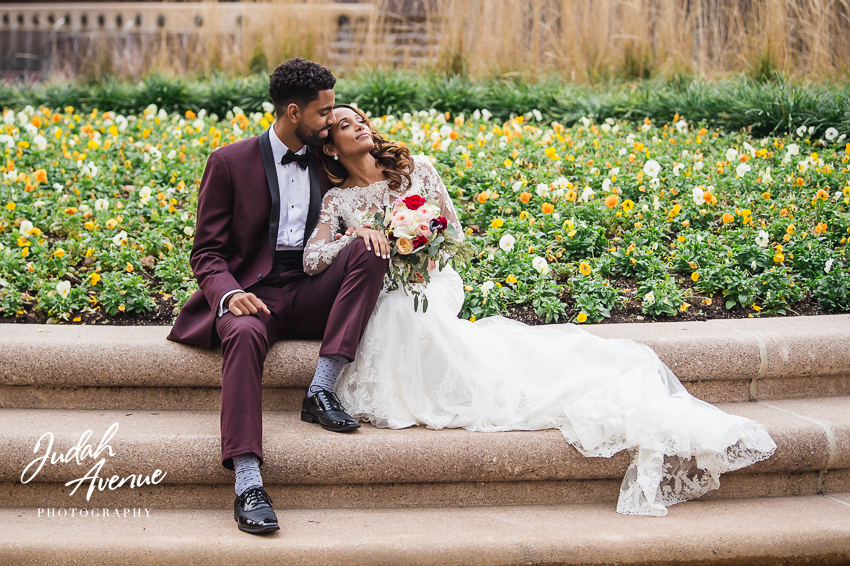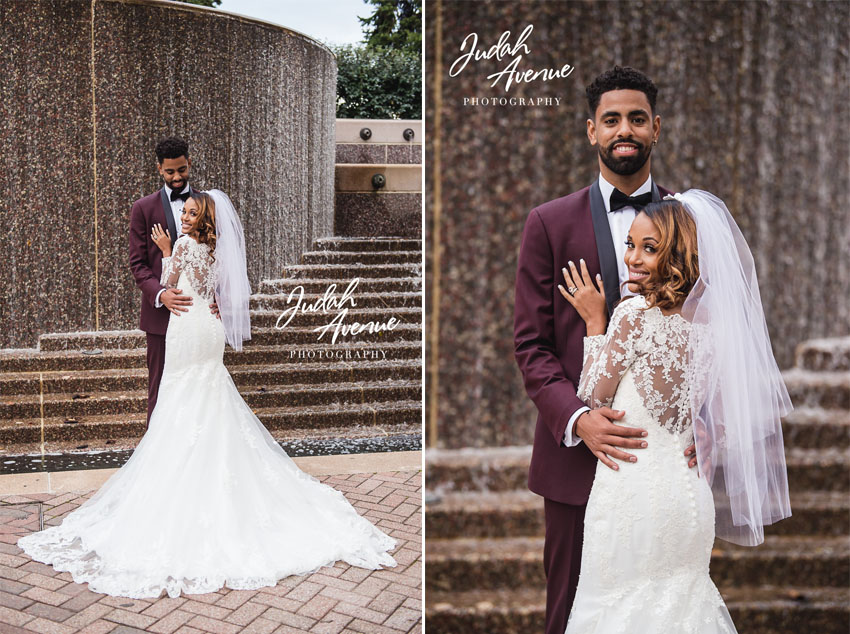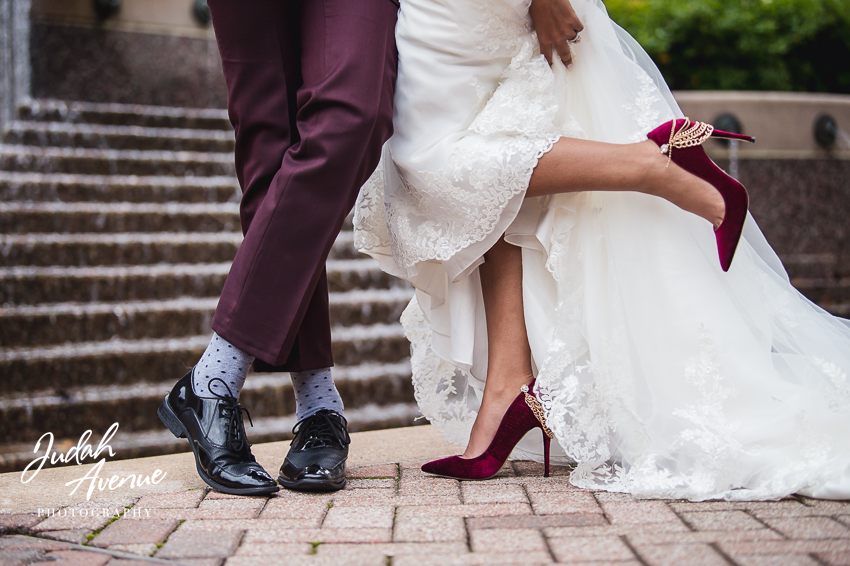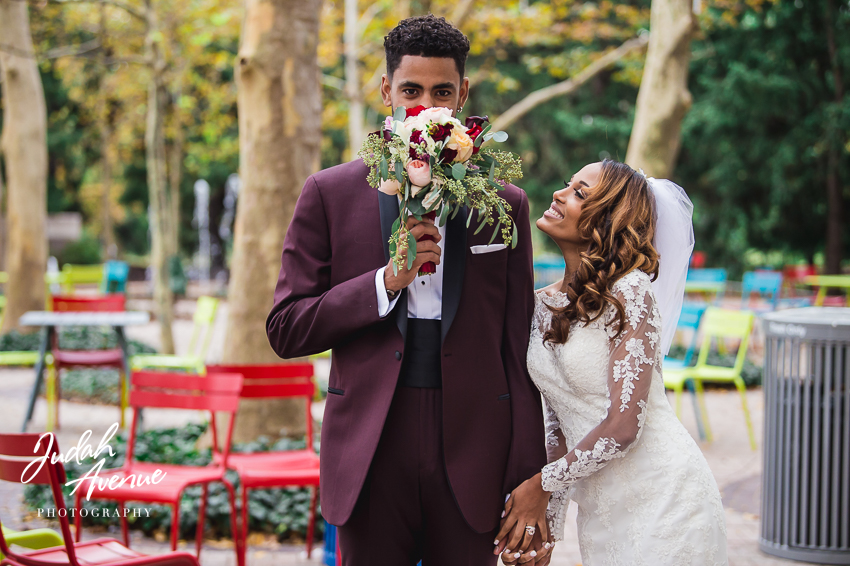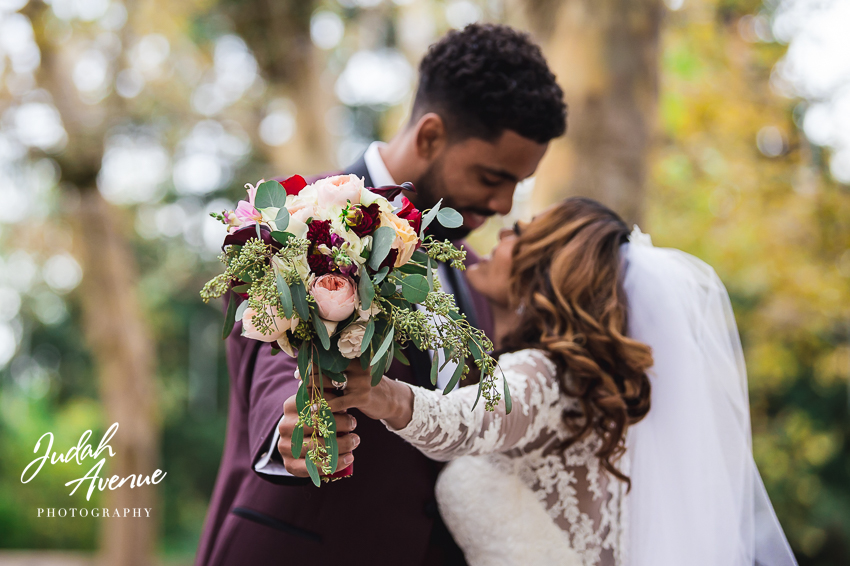 Then, it was on to the reception. The reception hall of the Beth El Hebrew Congregation was elaborately decorated for the event, and guests had already filled the room, eager to welcome the new bride and groom as when they entered.  The cake stood proudly in the corner, and everyone was sure to get a chance to wish the bride and groom their blessing and well wishes.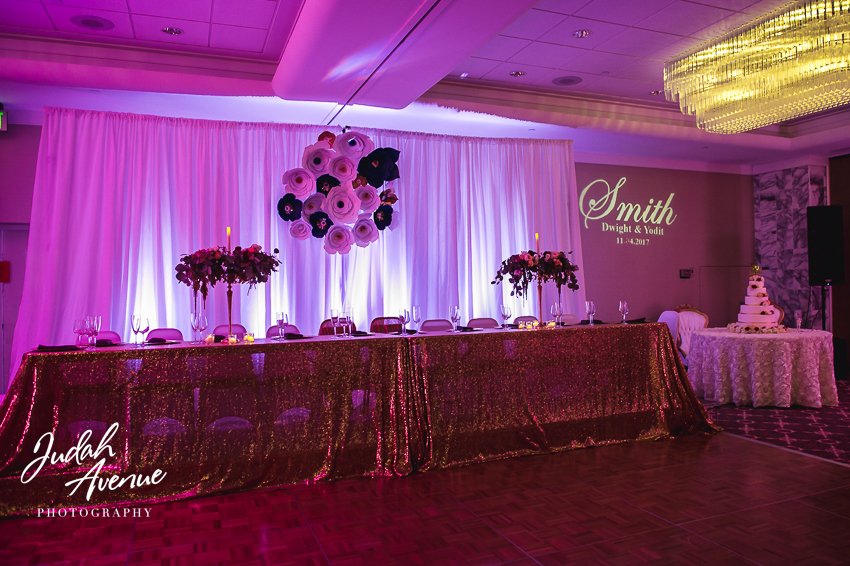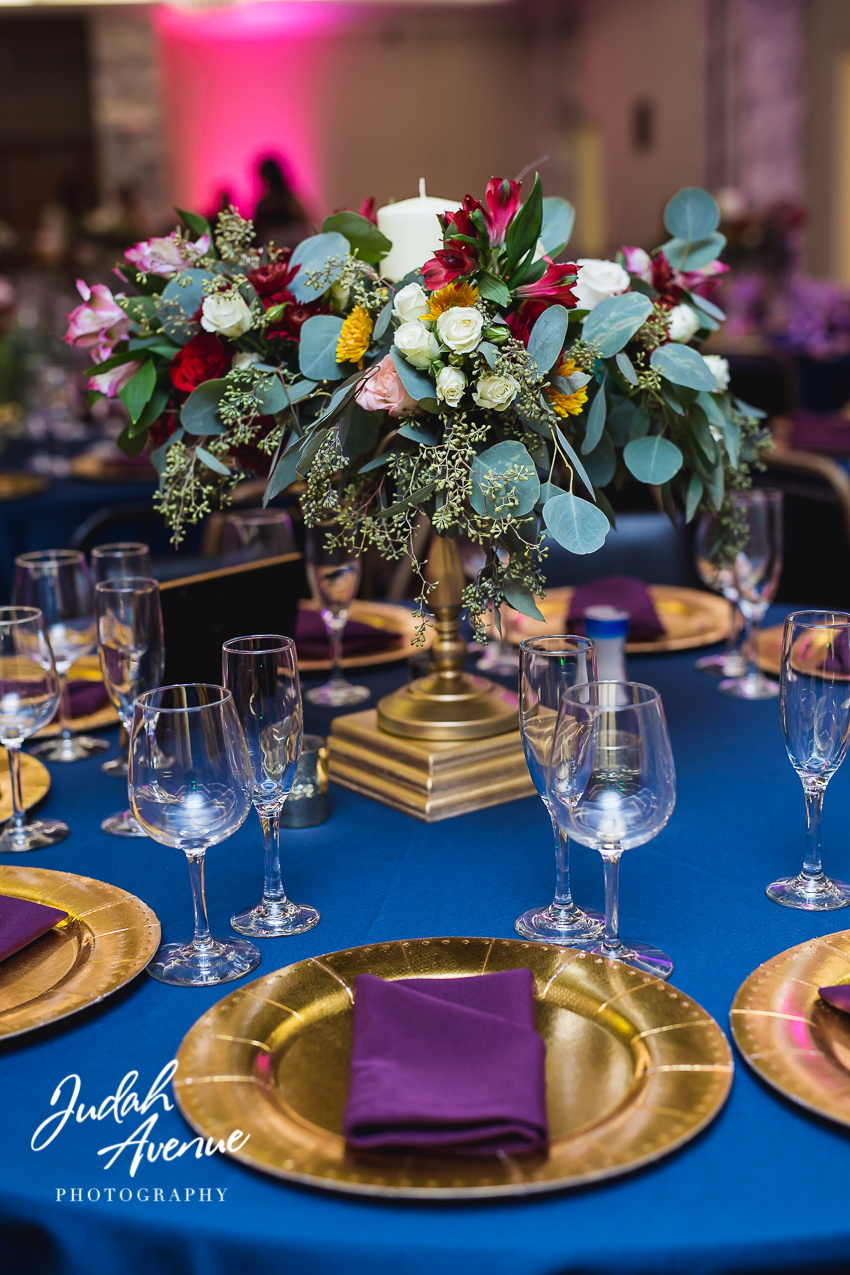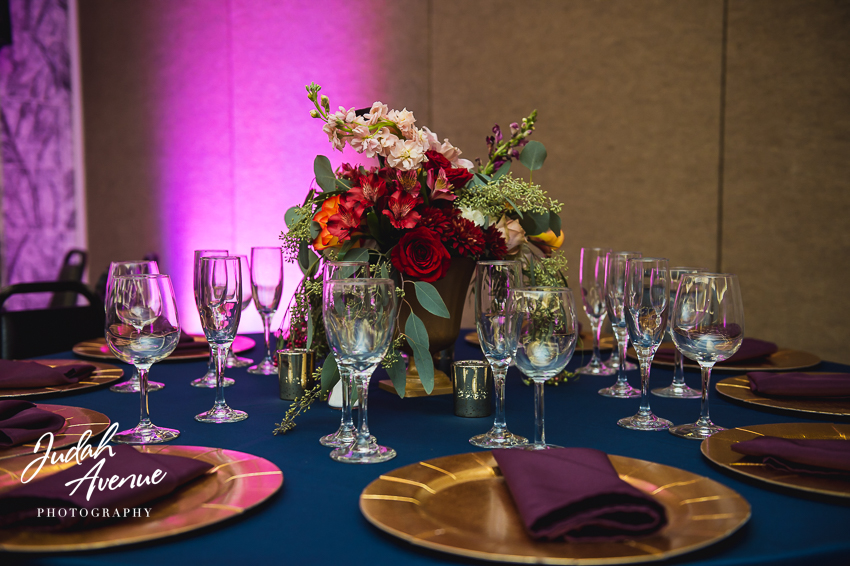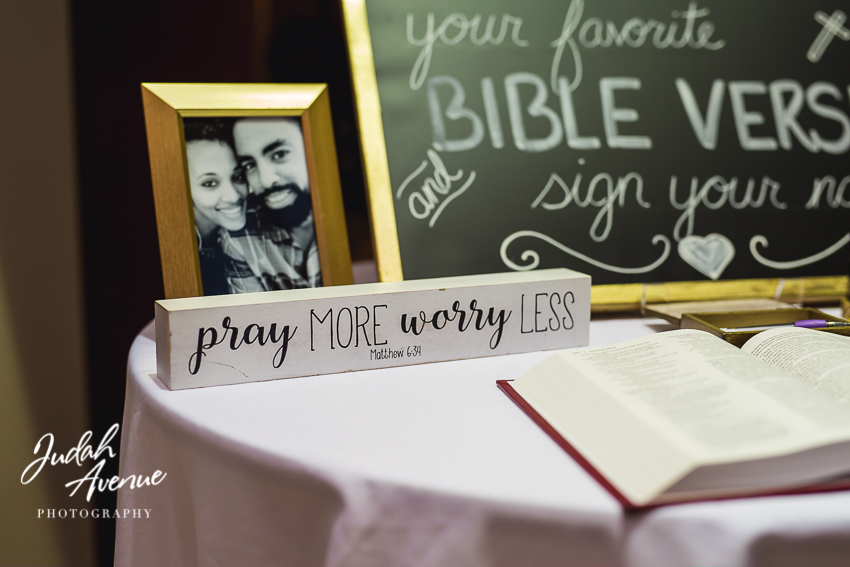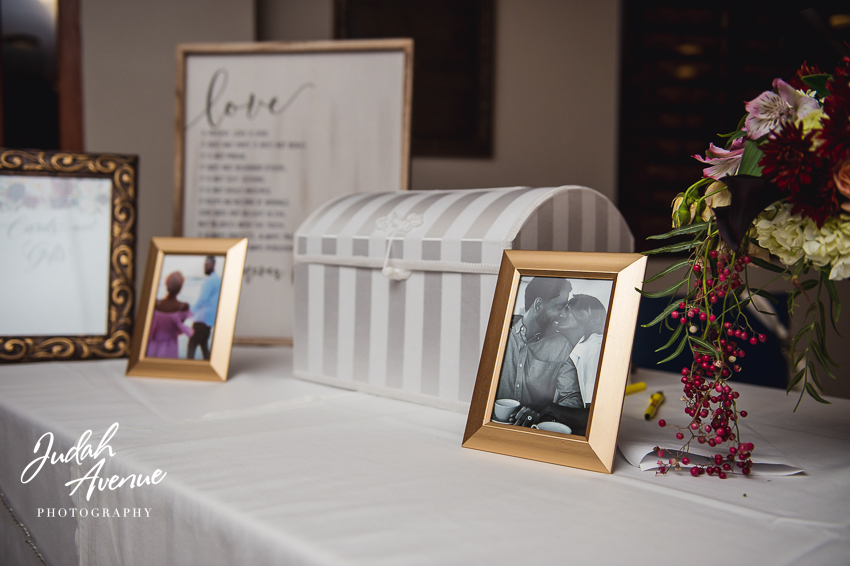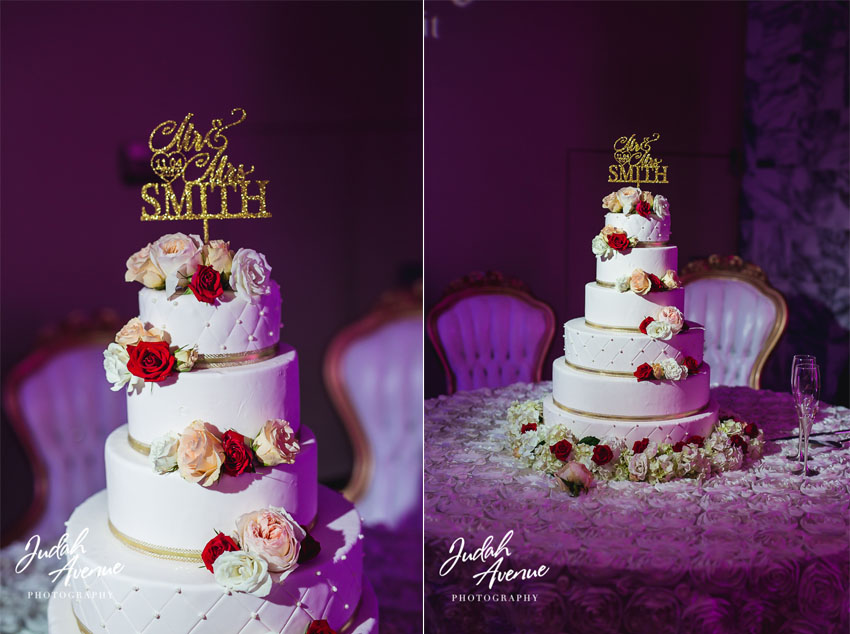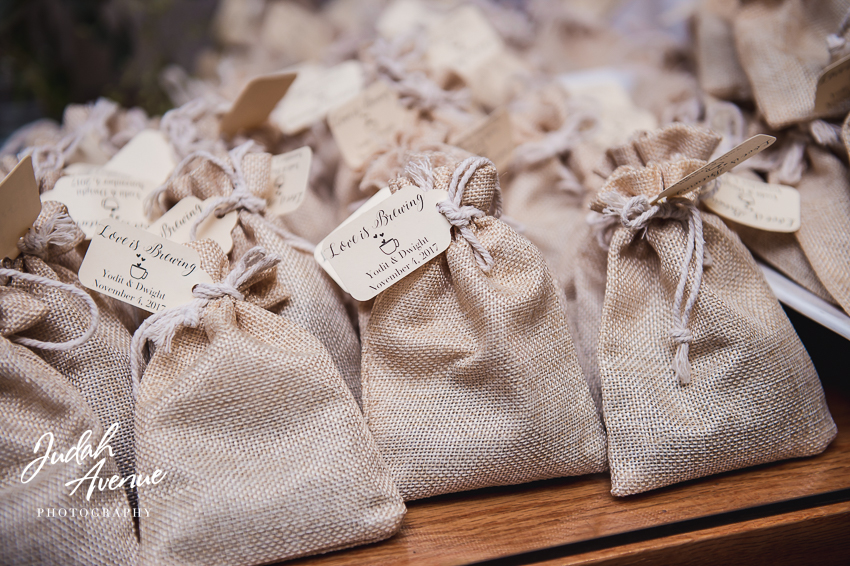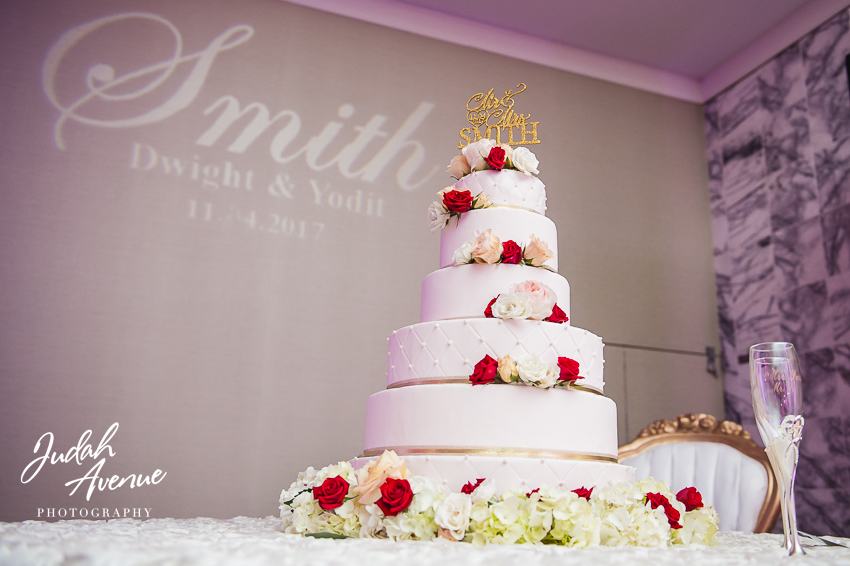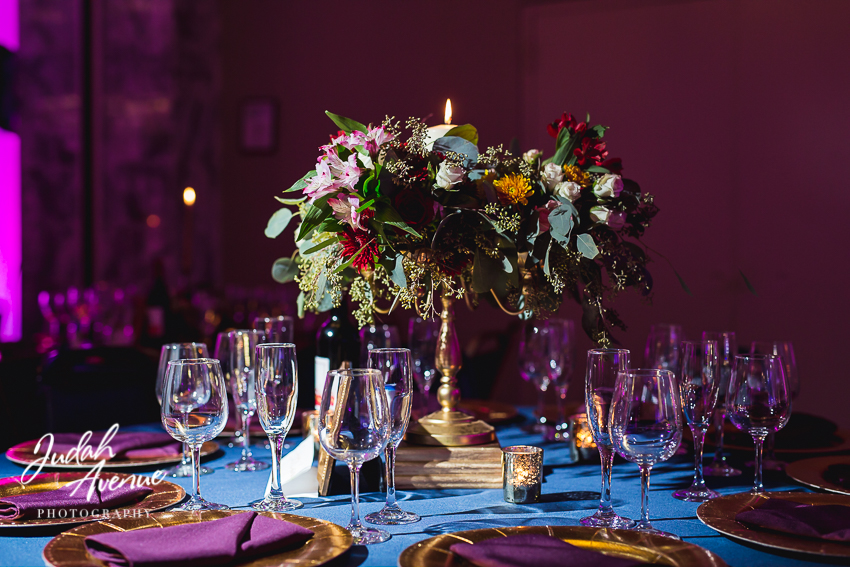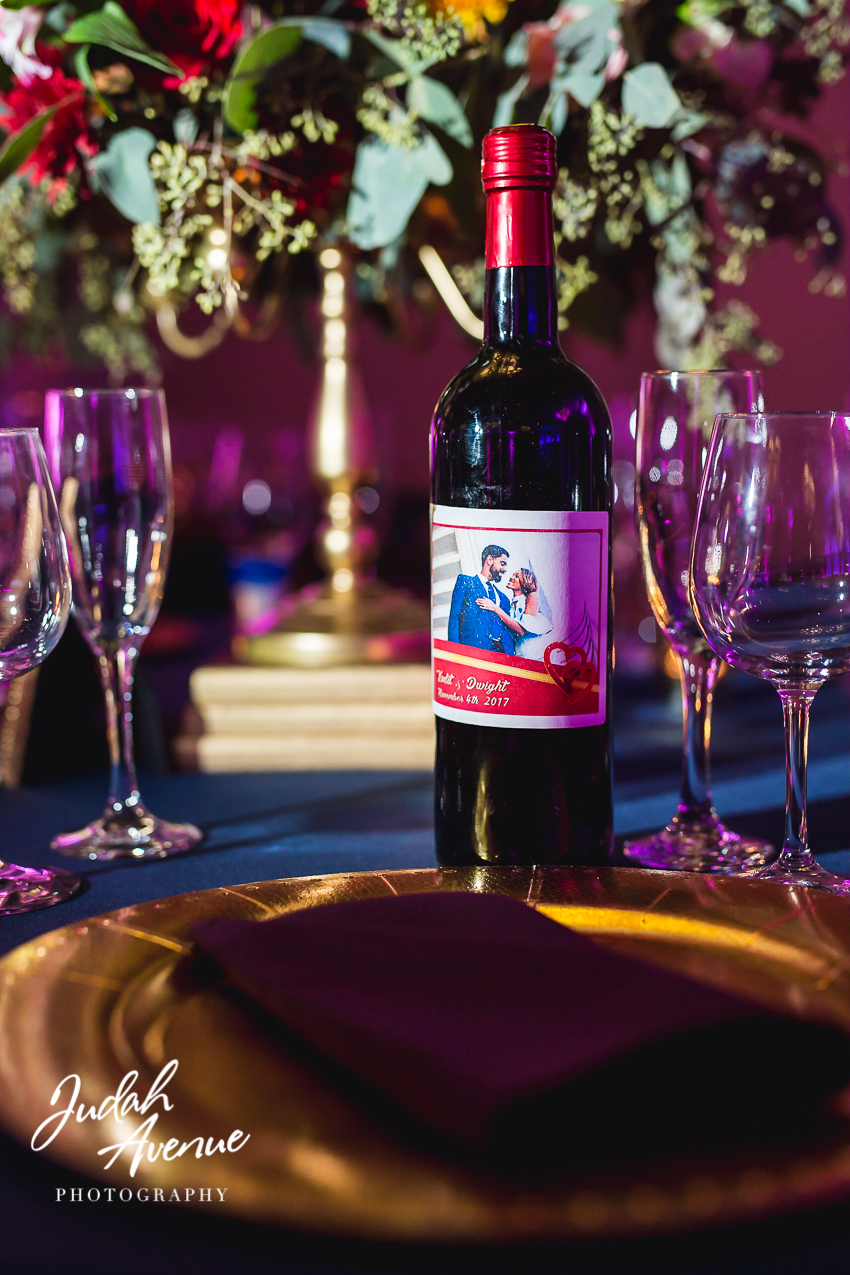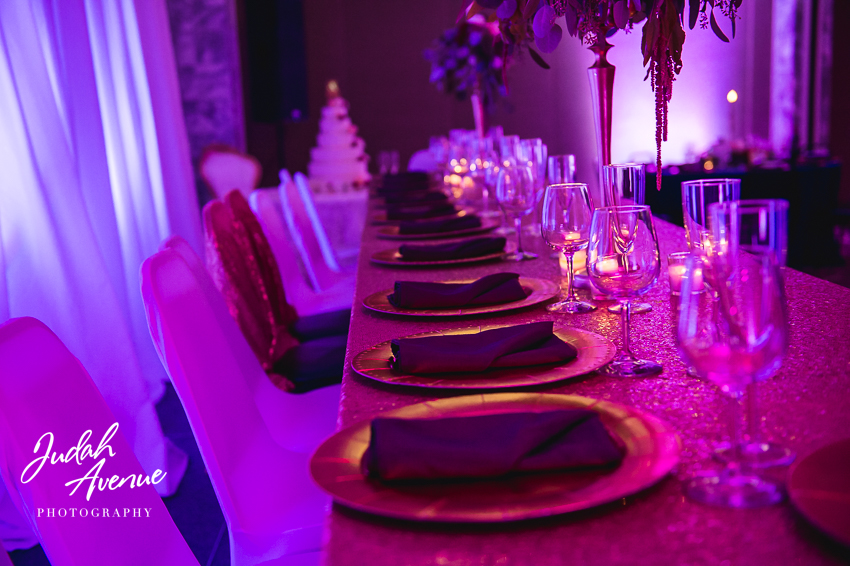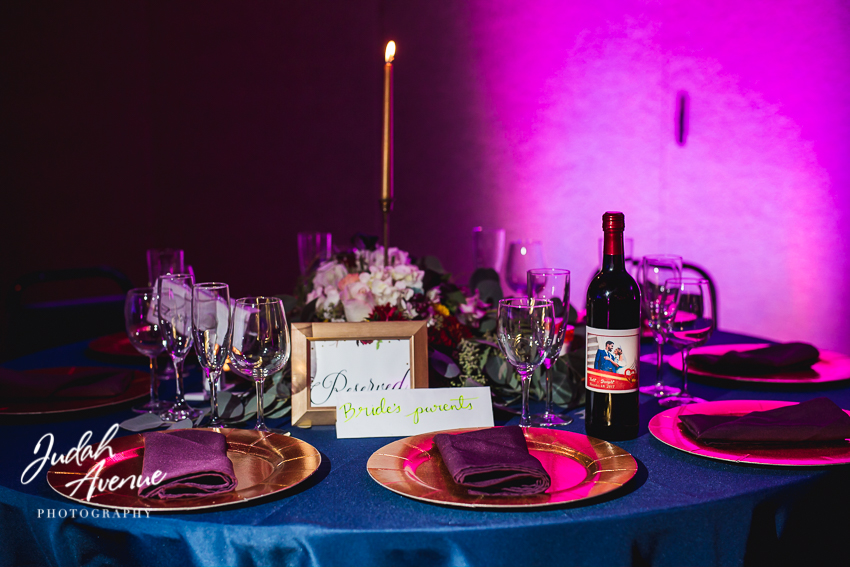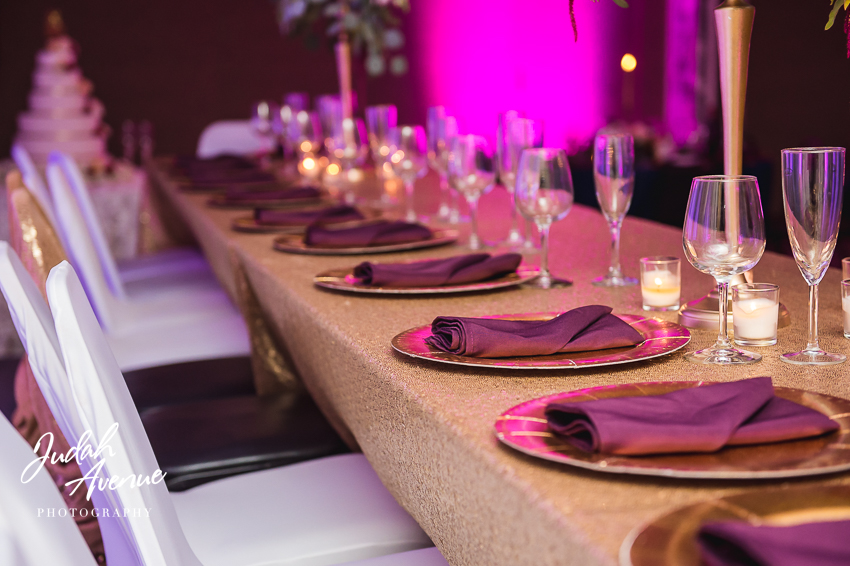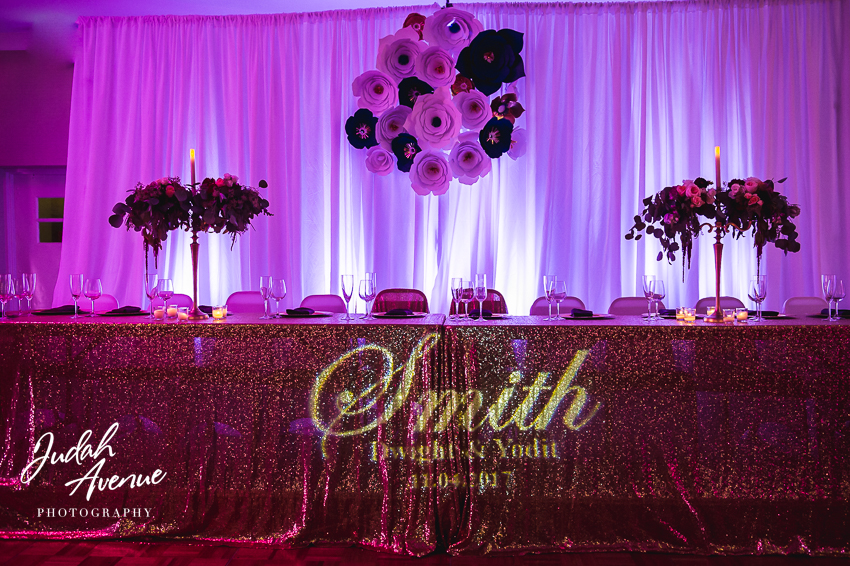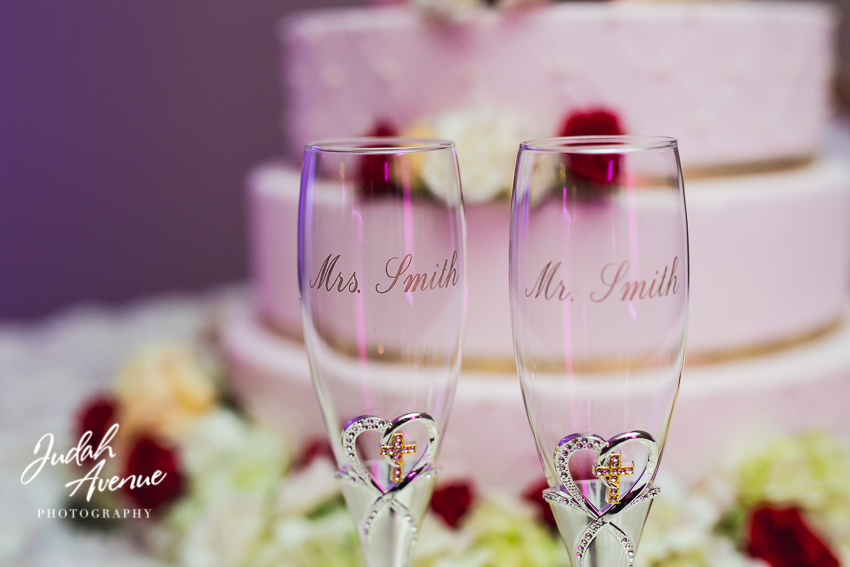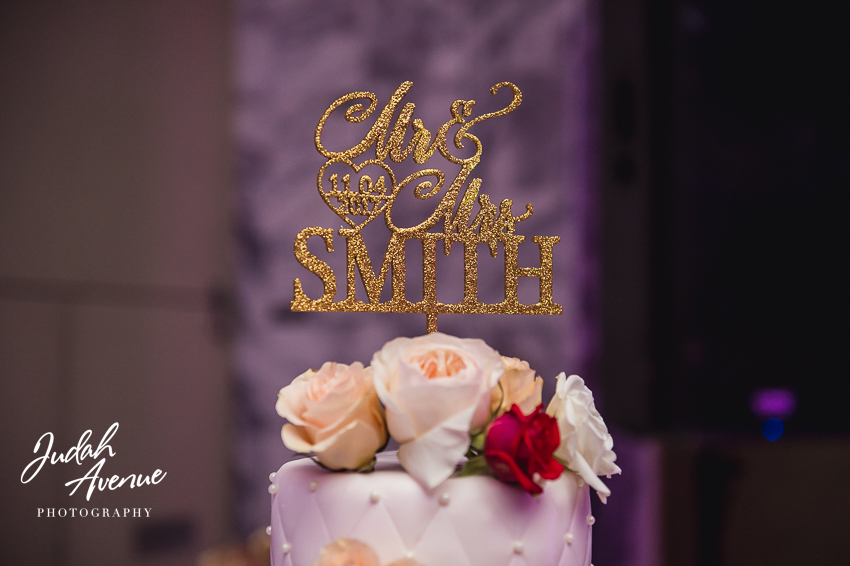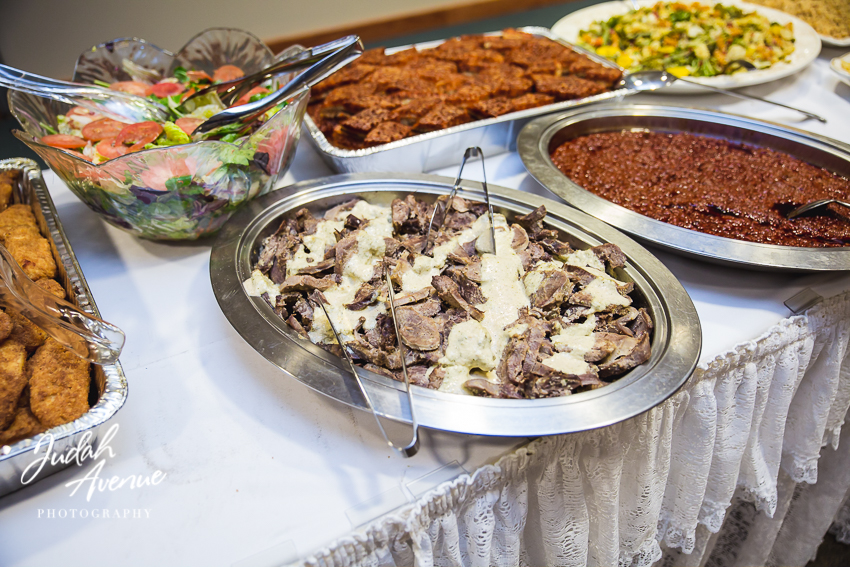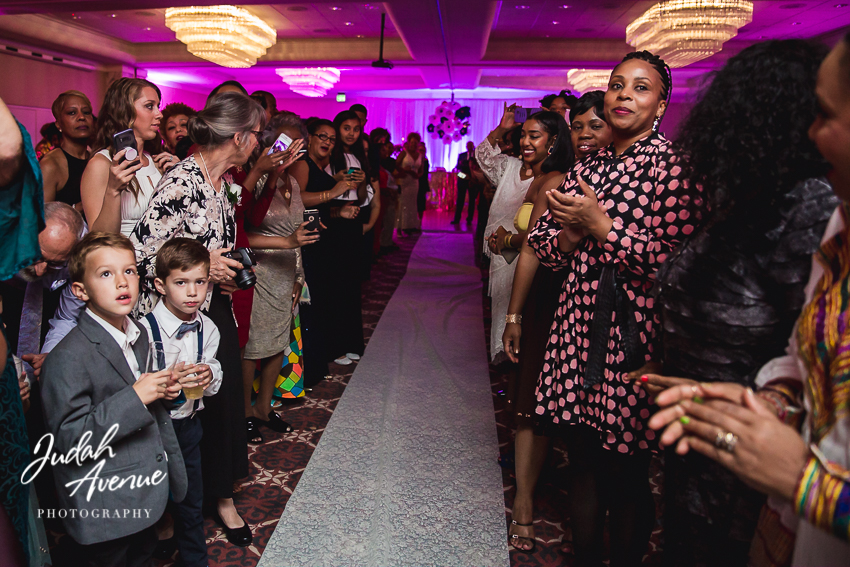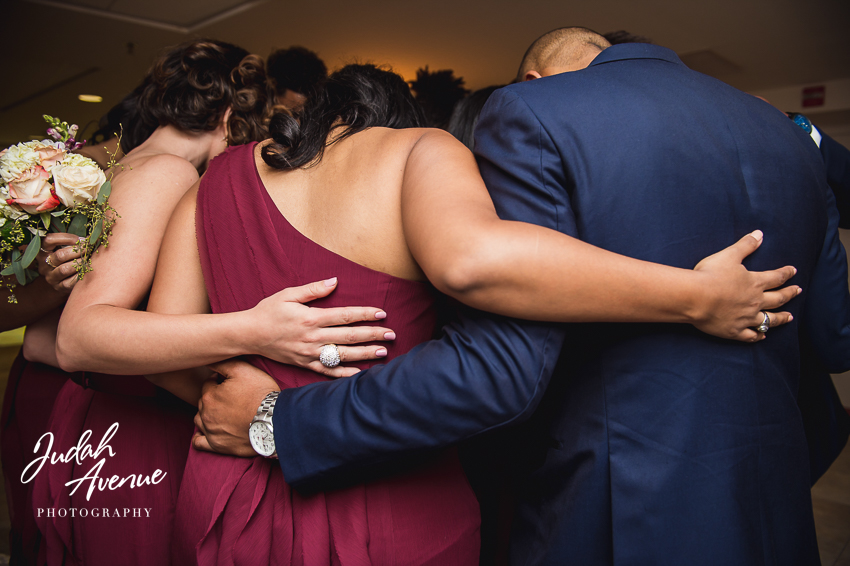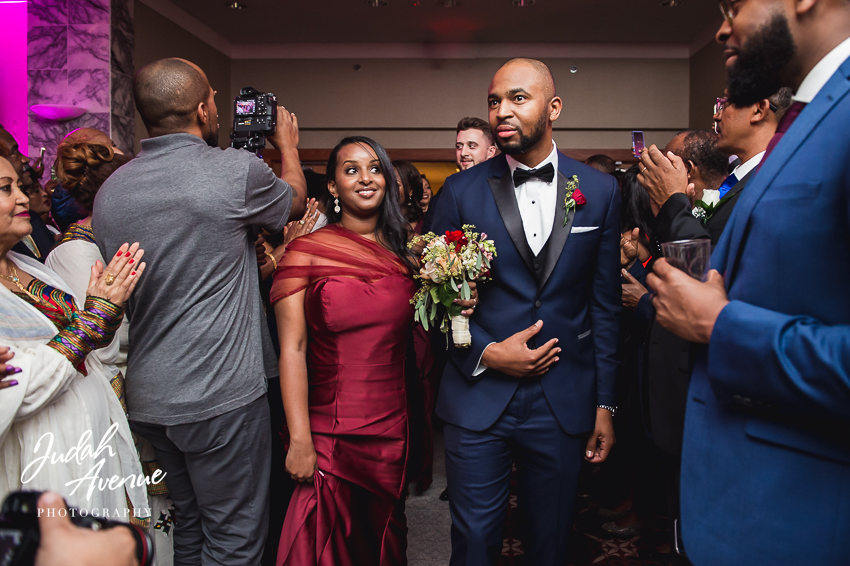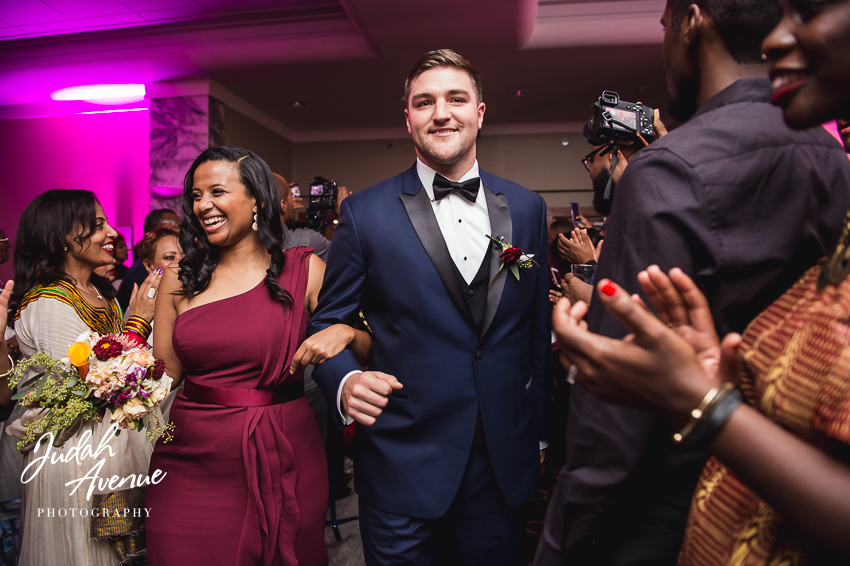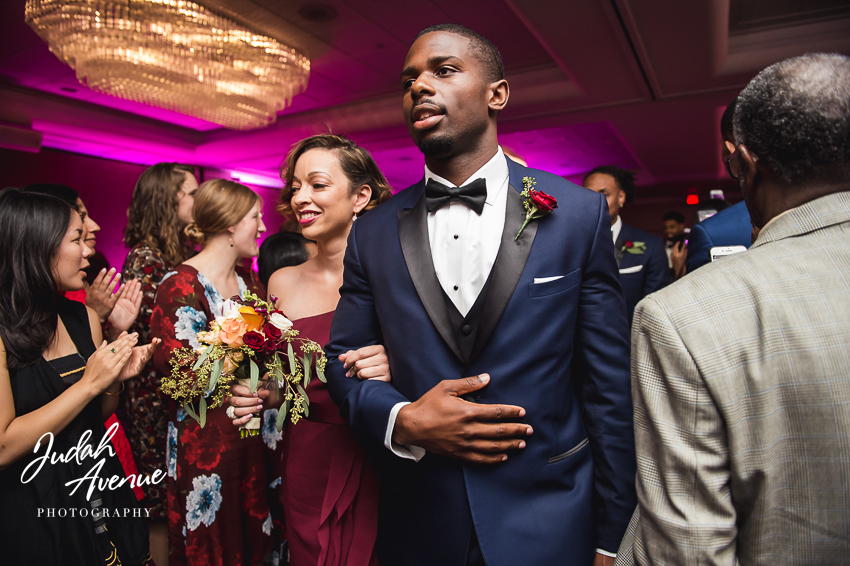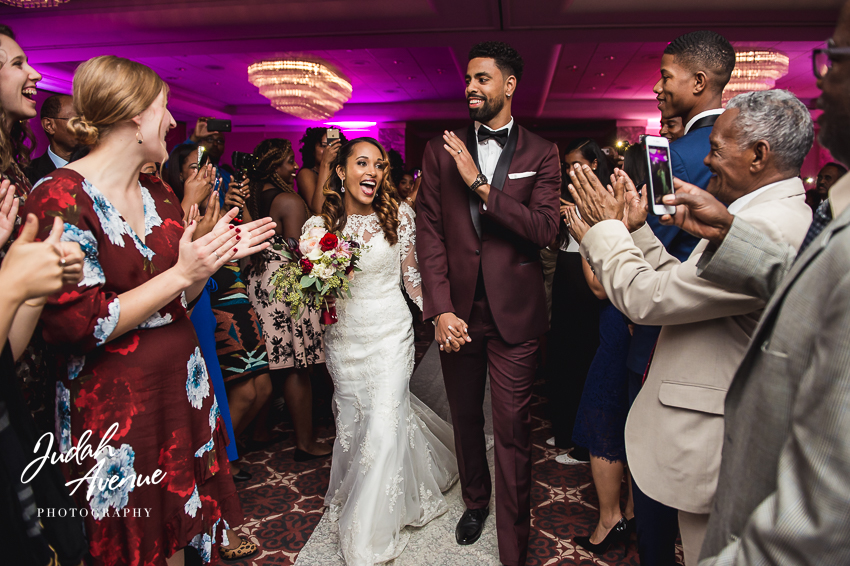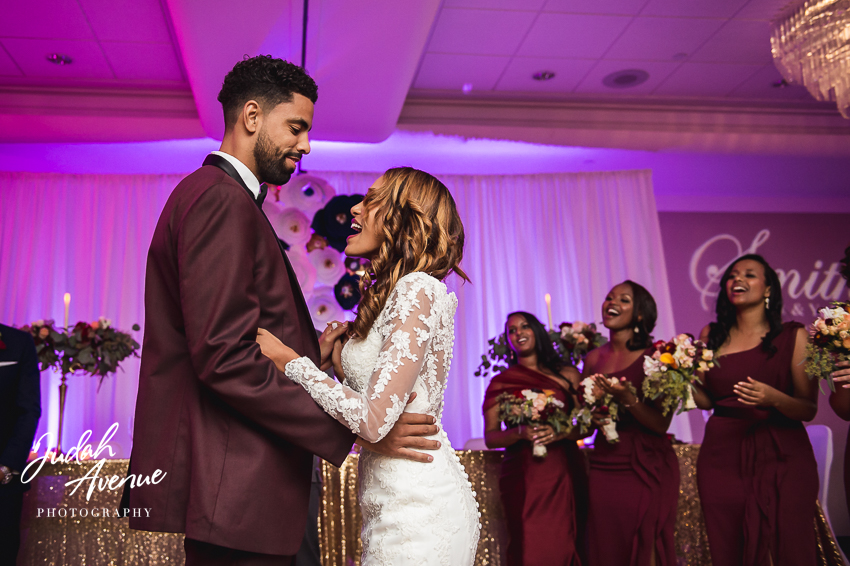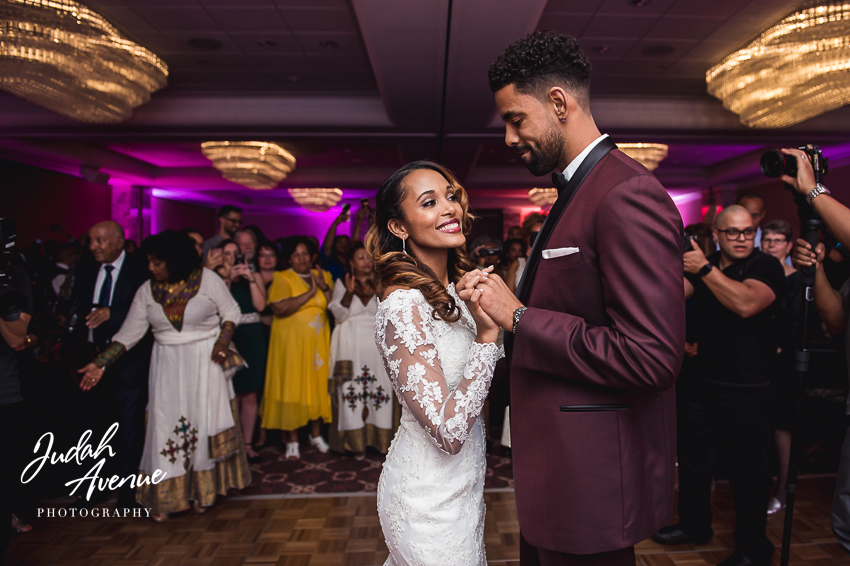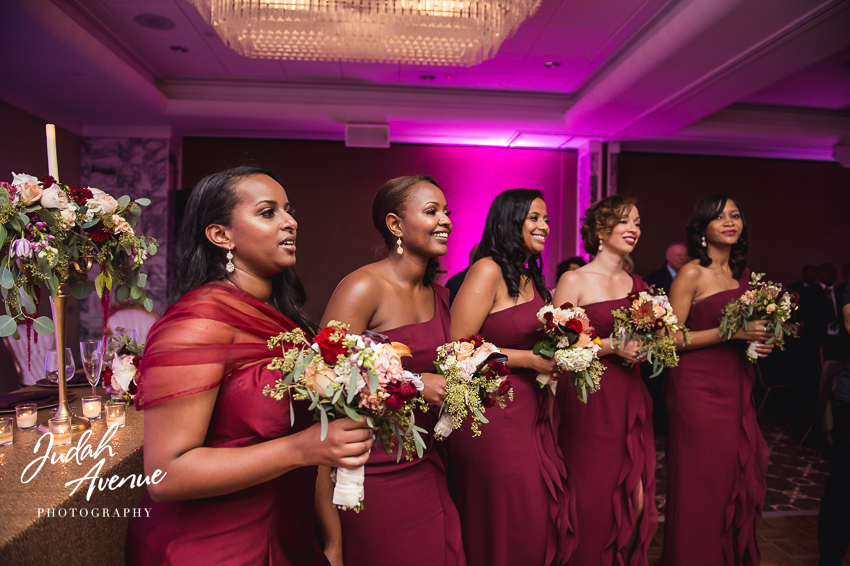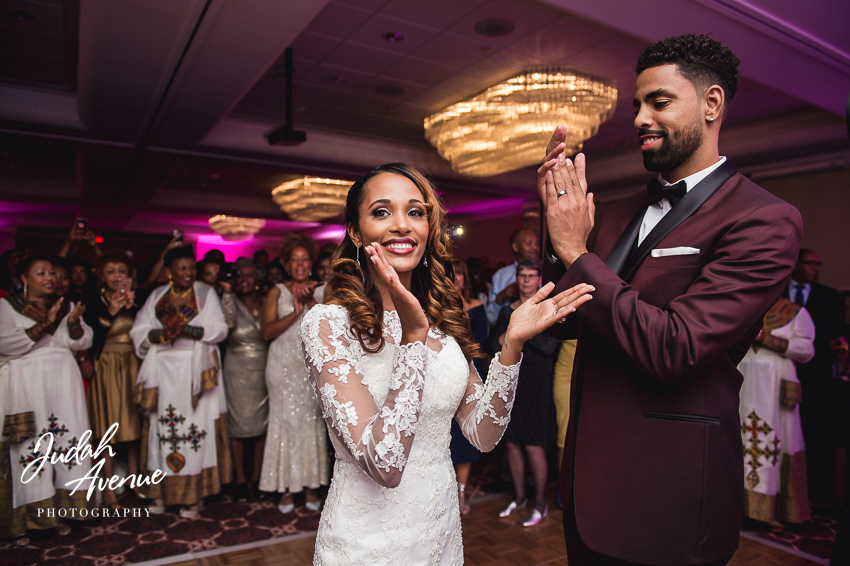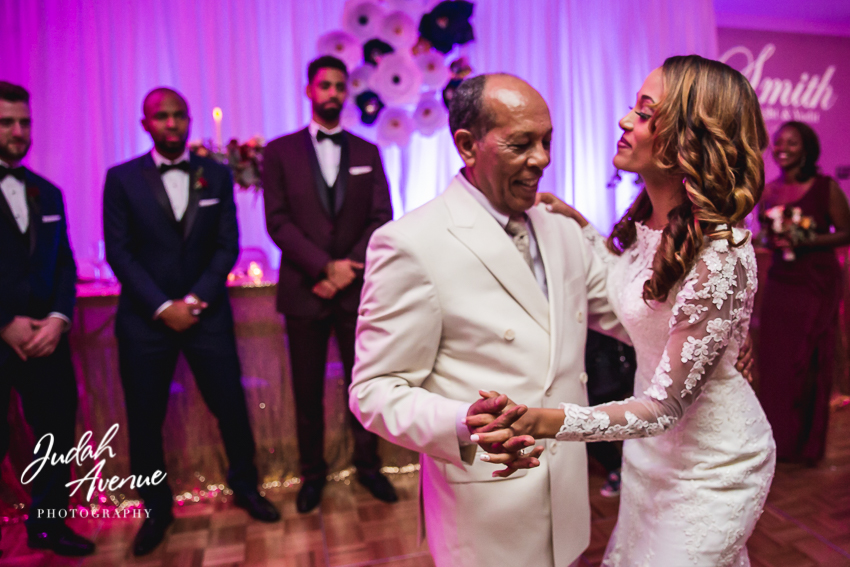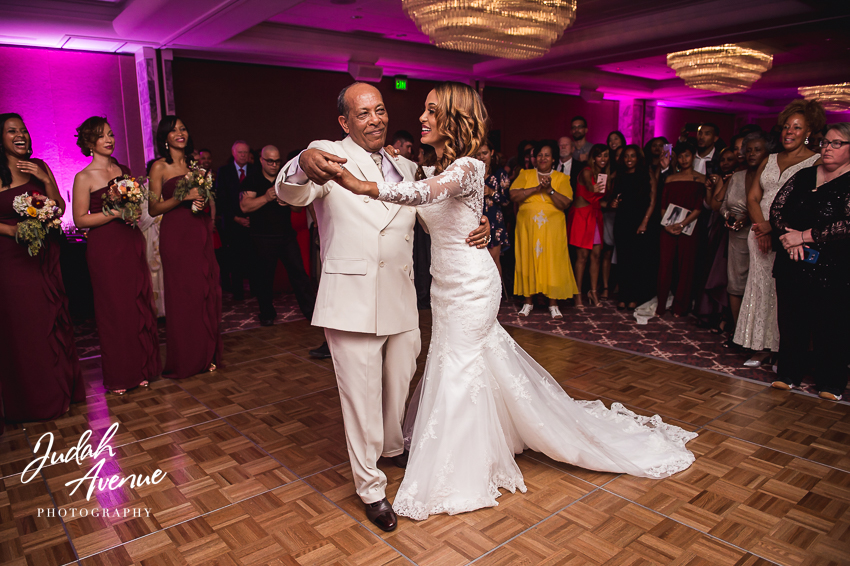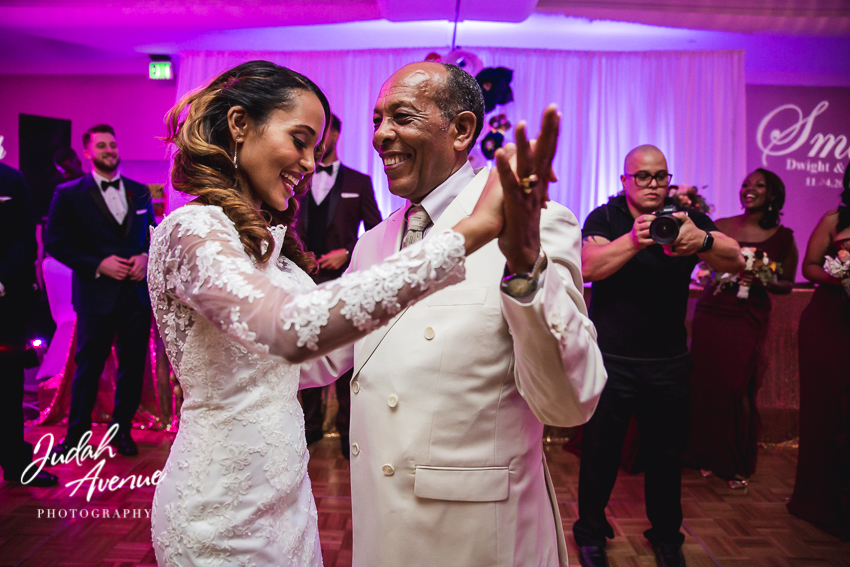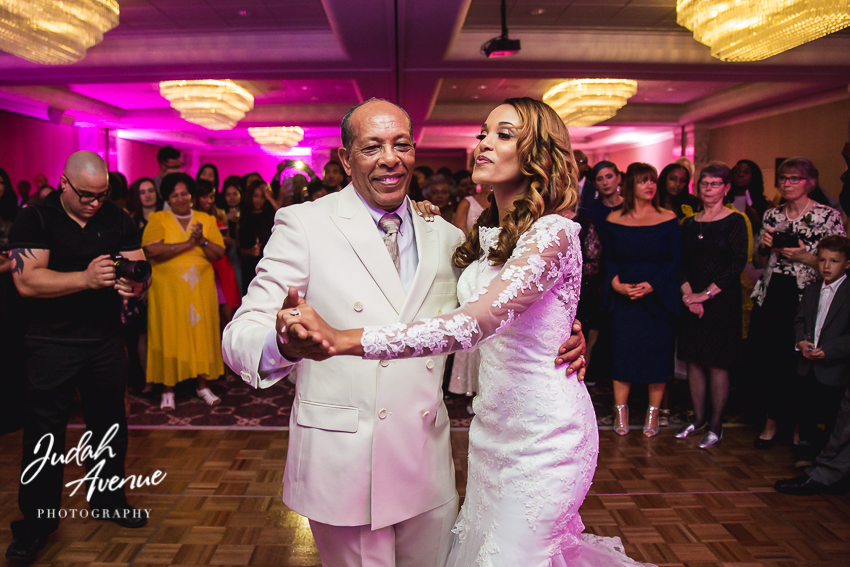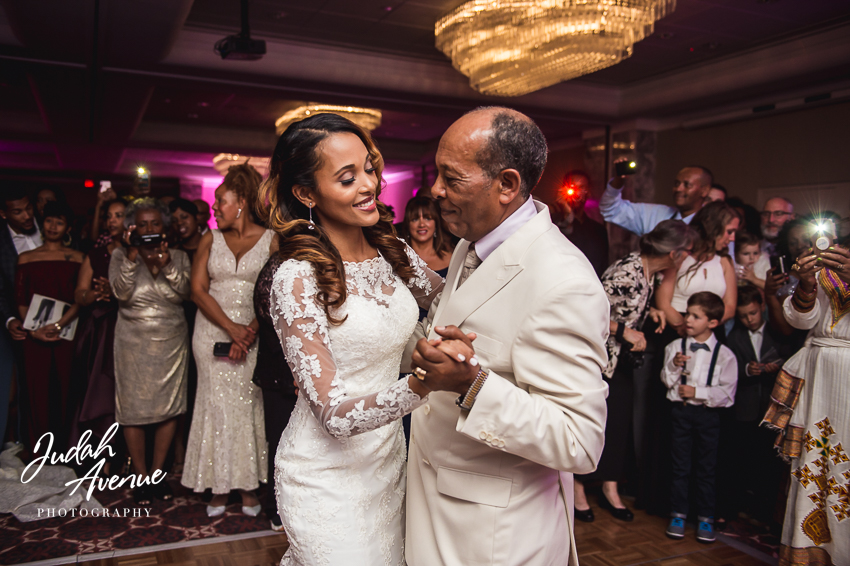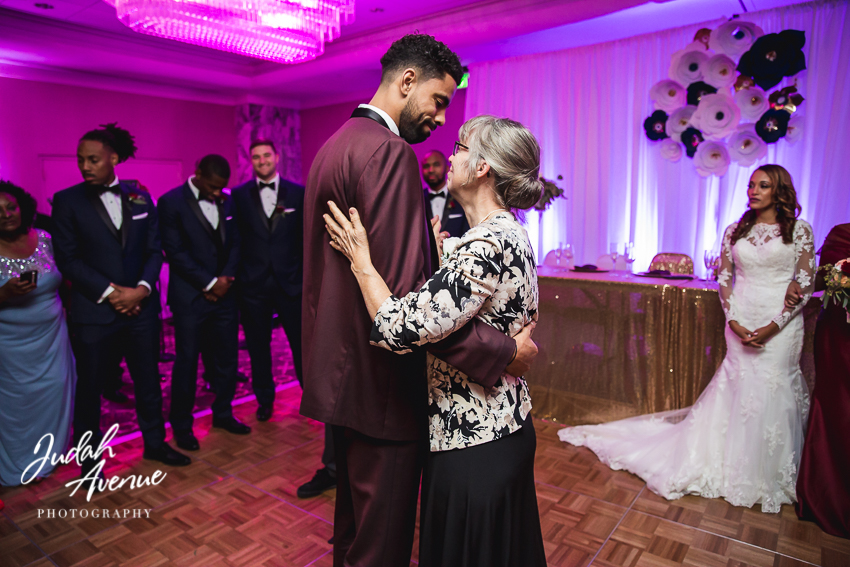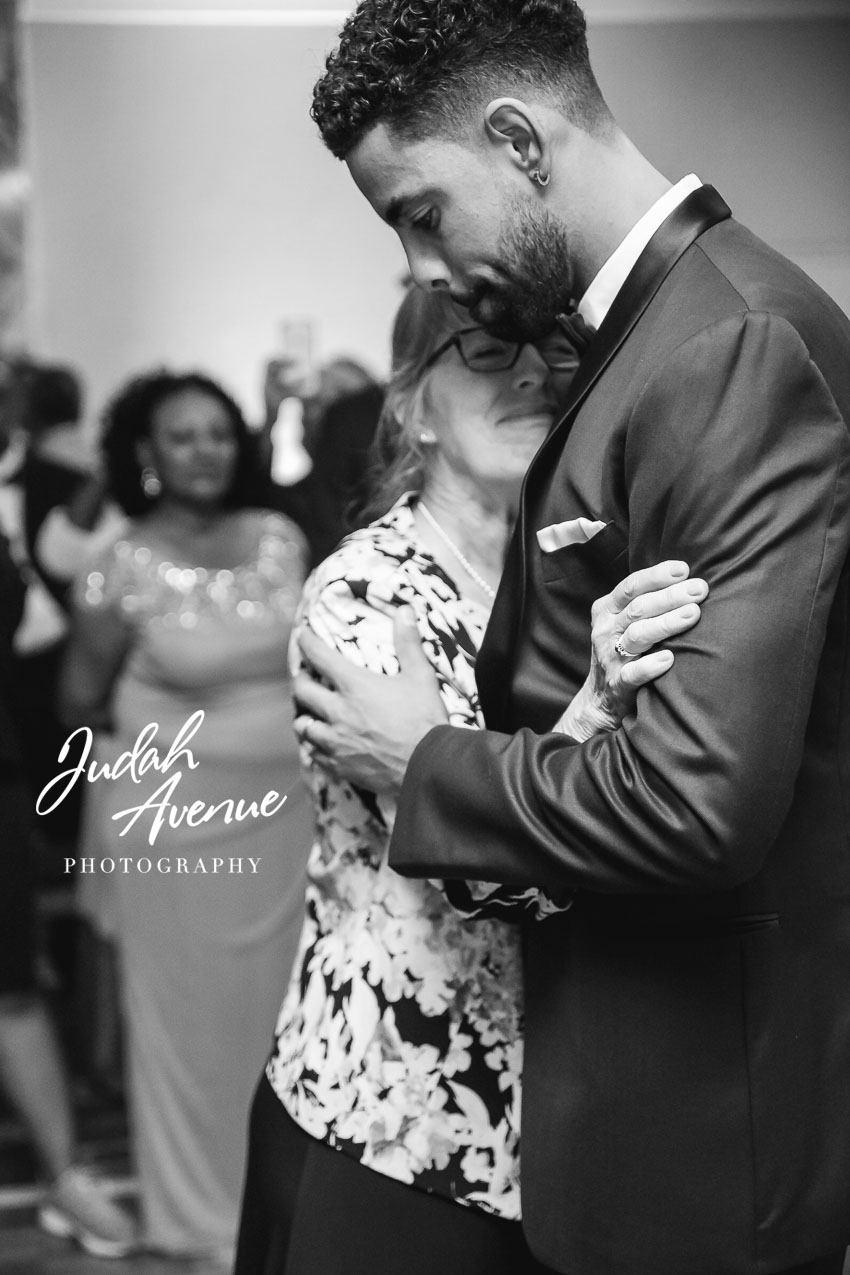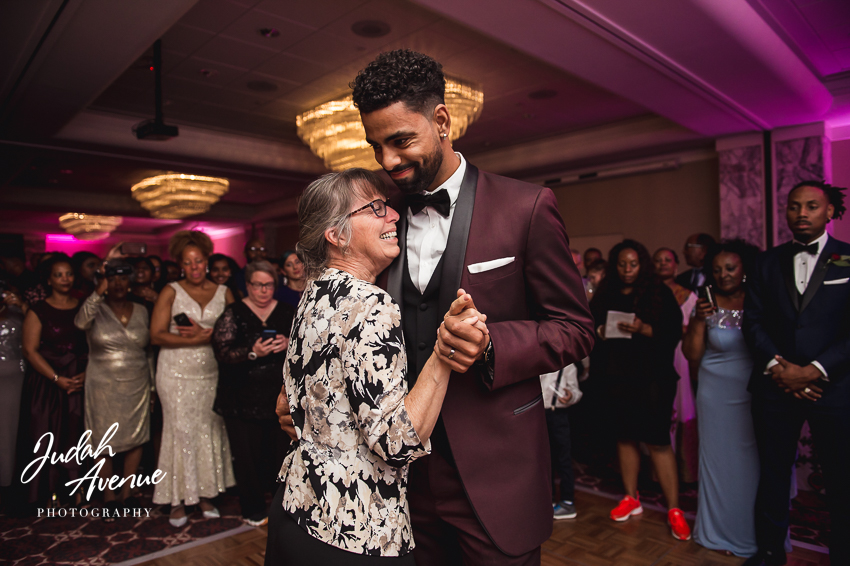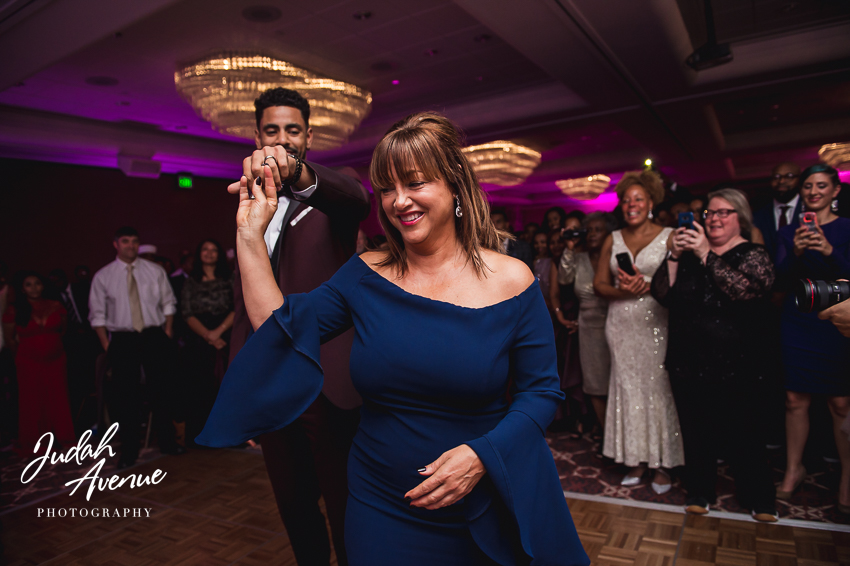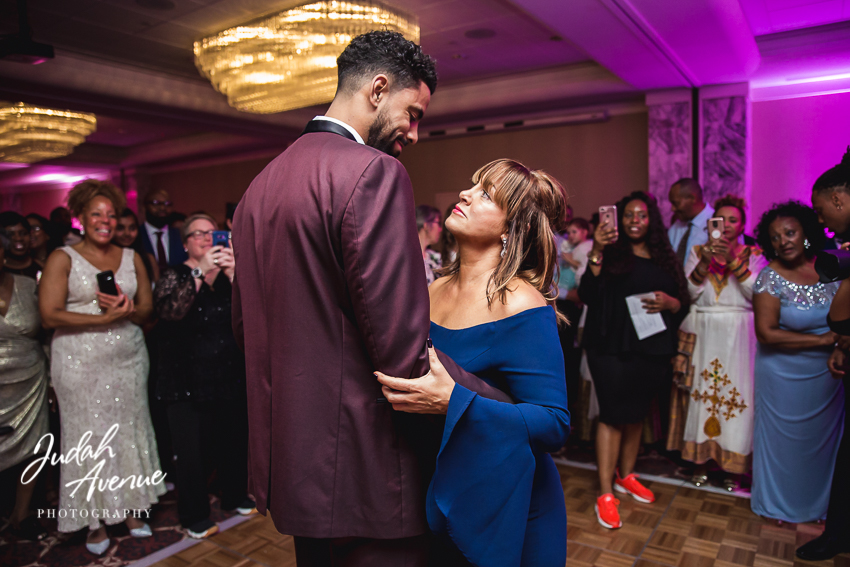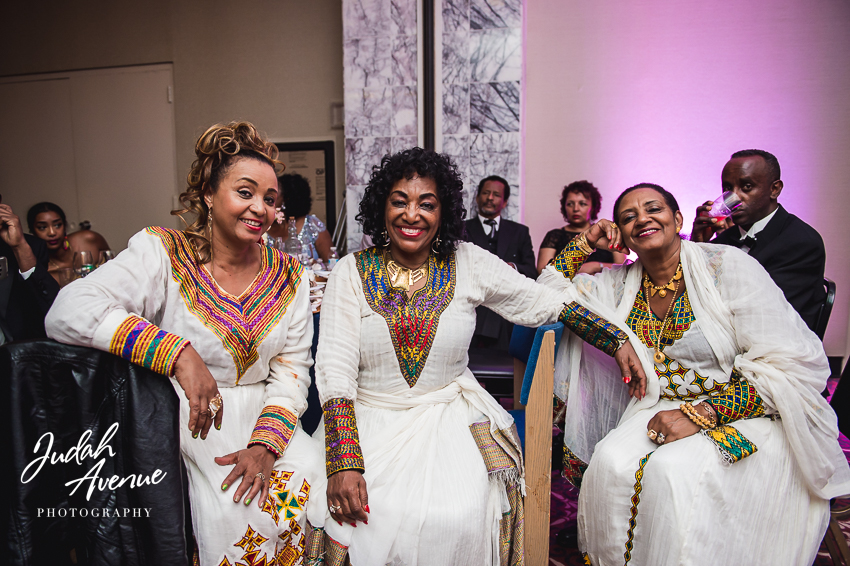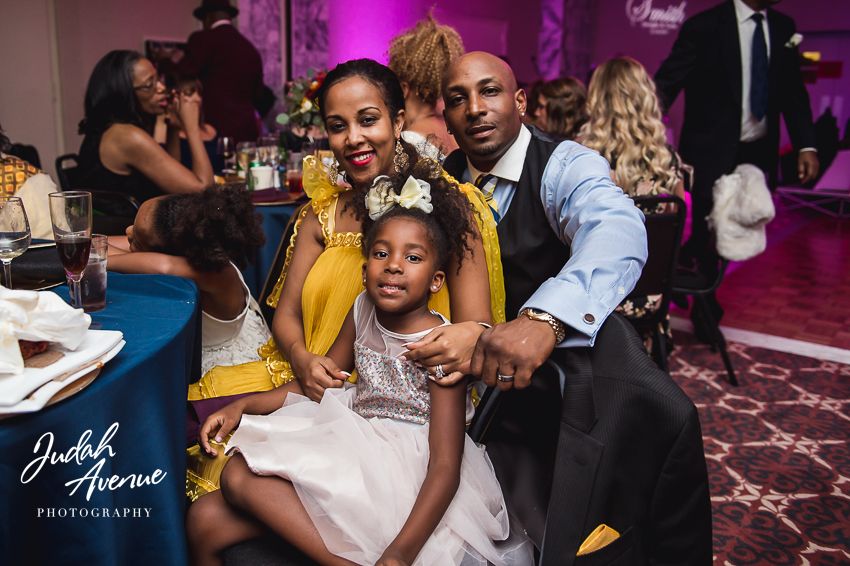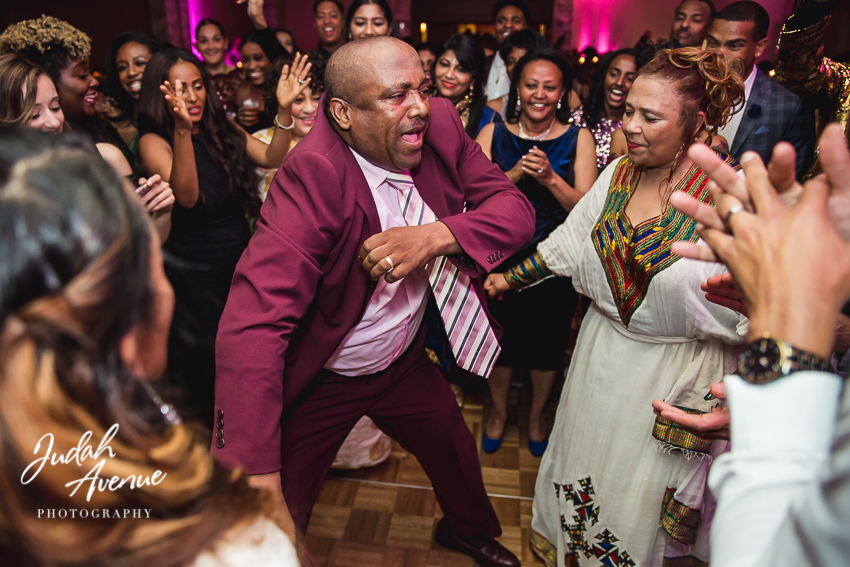 Though Dwight isn't Ethiopian, the couple has decided to have several Ethiopian traditions interwoven into their ceremony and reception – including a coffee reception and a second, traditional reception that will incorporate many more traditional aspects. But, for this reception, there was a lot of dancing, a lot of blessings being offered to the couple, as well as speeches, toasts, and many other festivities. Throughout it all, Yodit and Dwight want everyone to know how special it is that their relationship worked out – that God had a hand in their lives from the beginning, and that it was clear to both of them that He wanted them to be together. From the moment they were introduced at the job convention, to maintaining a connection for three years before dating, this couple has been together through it all – through thick and thin.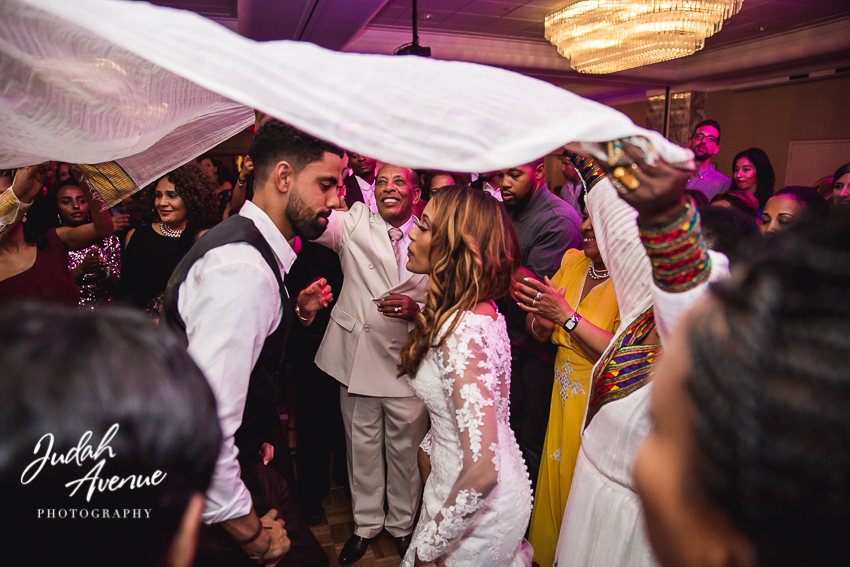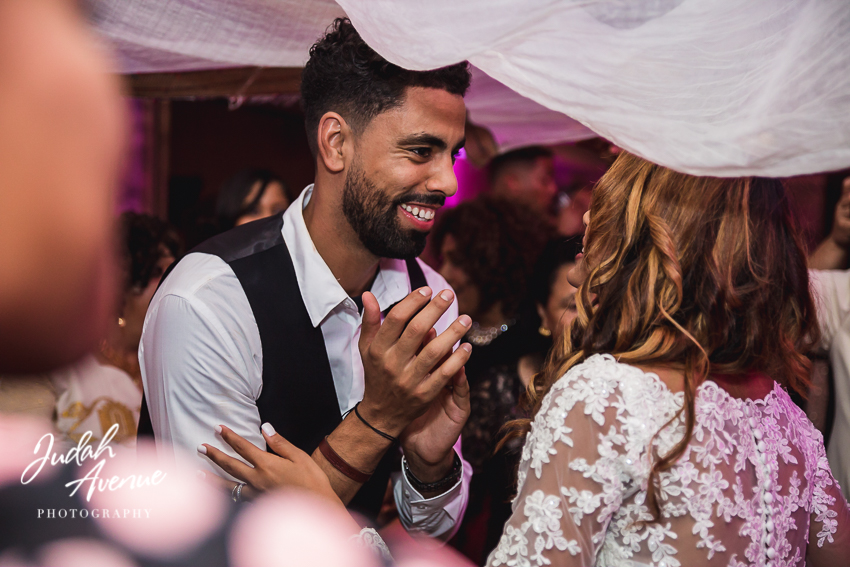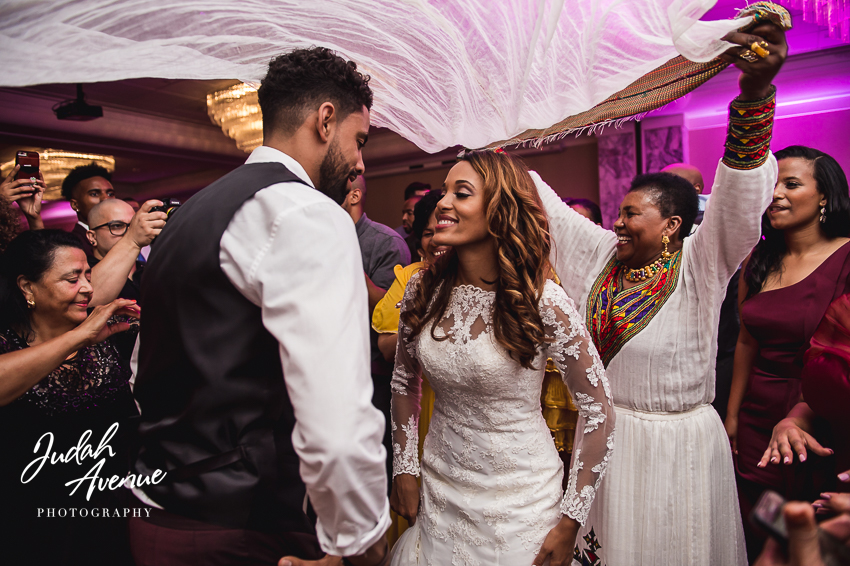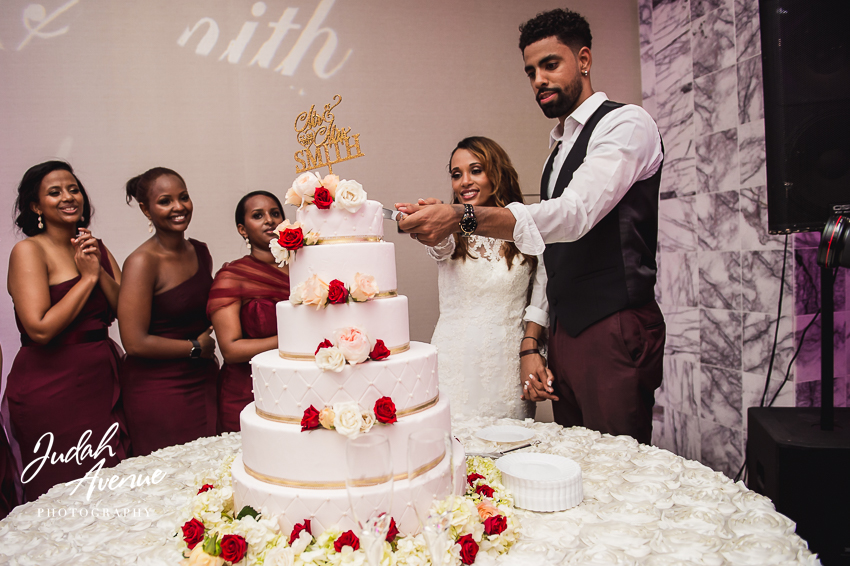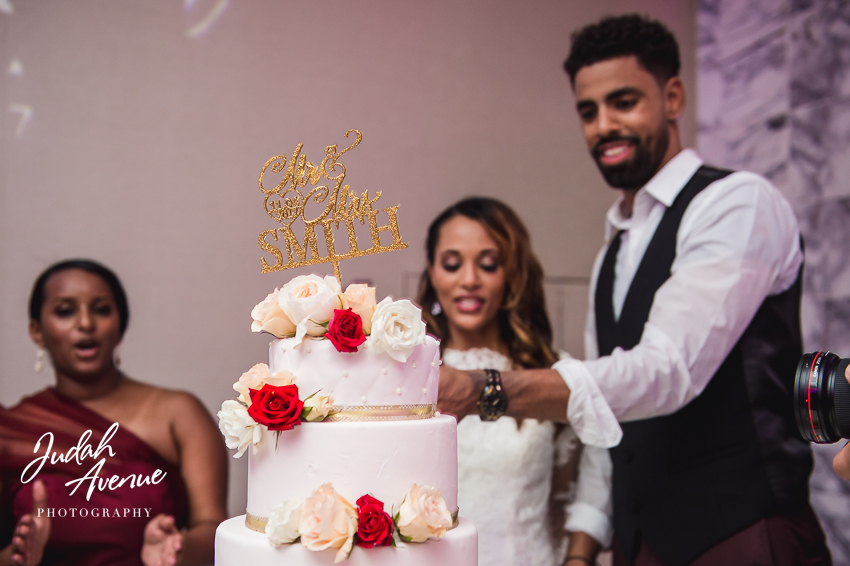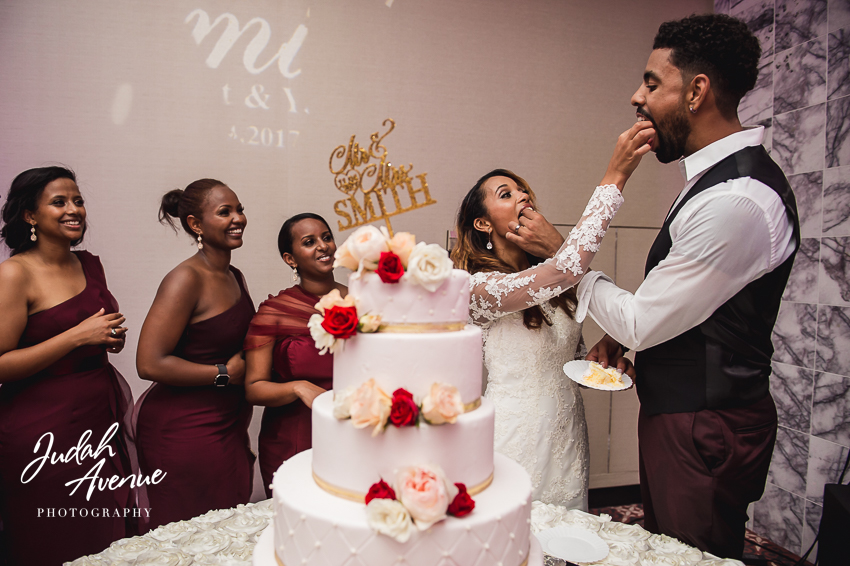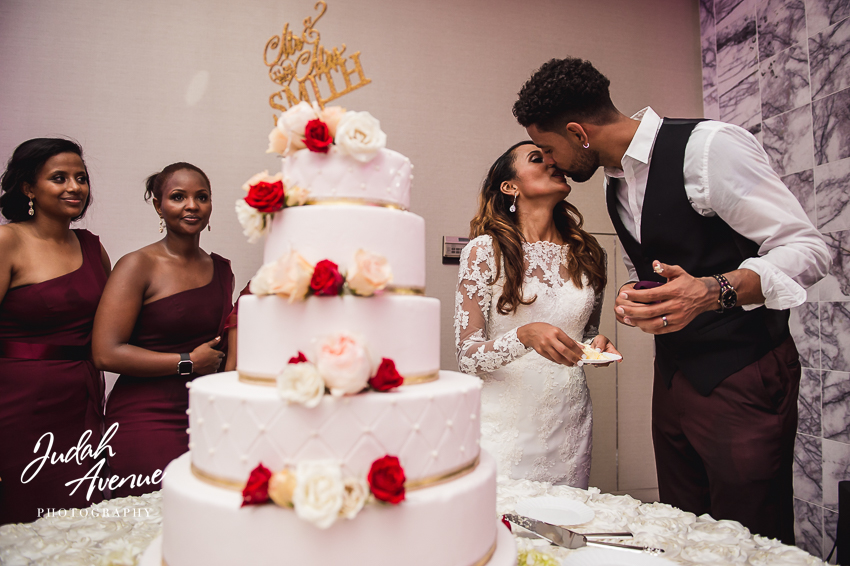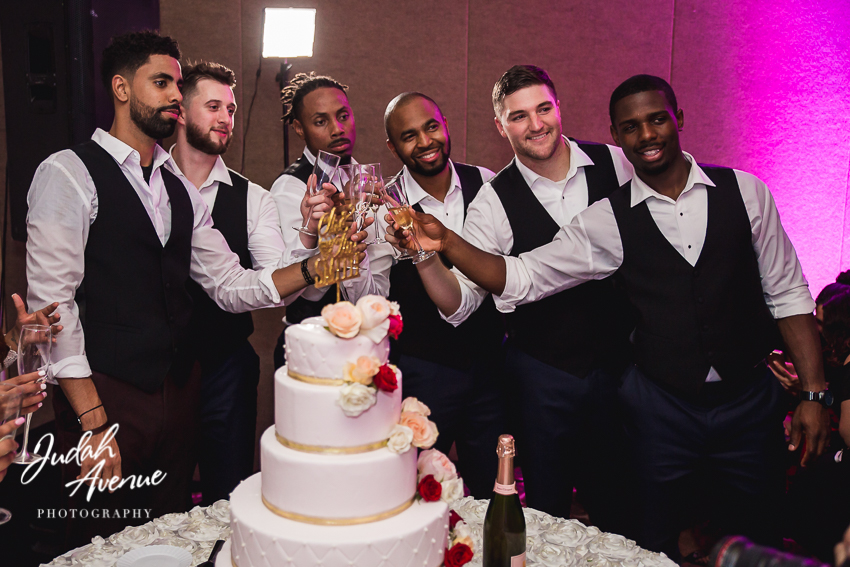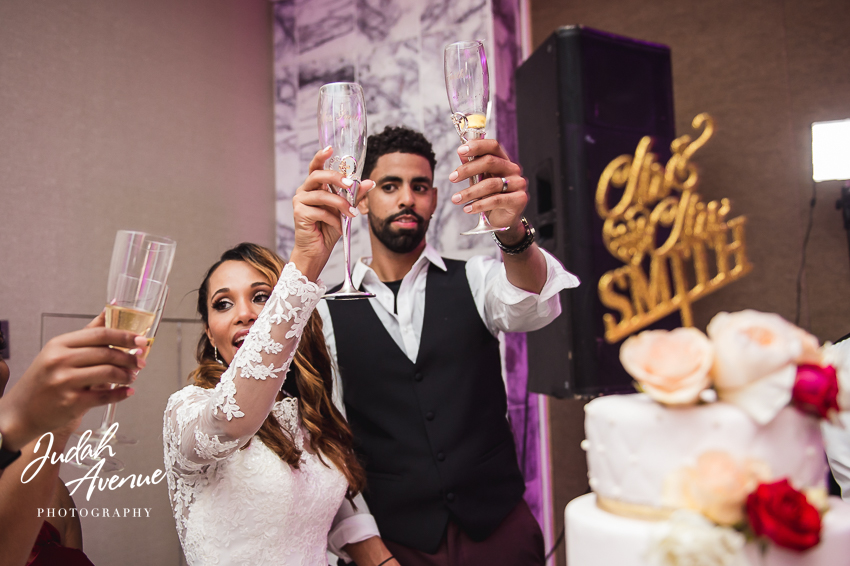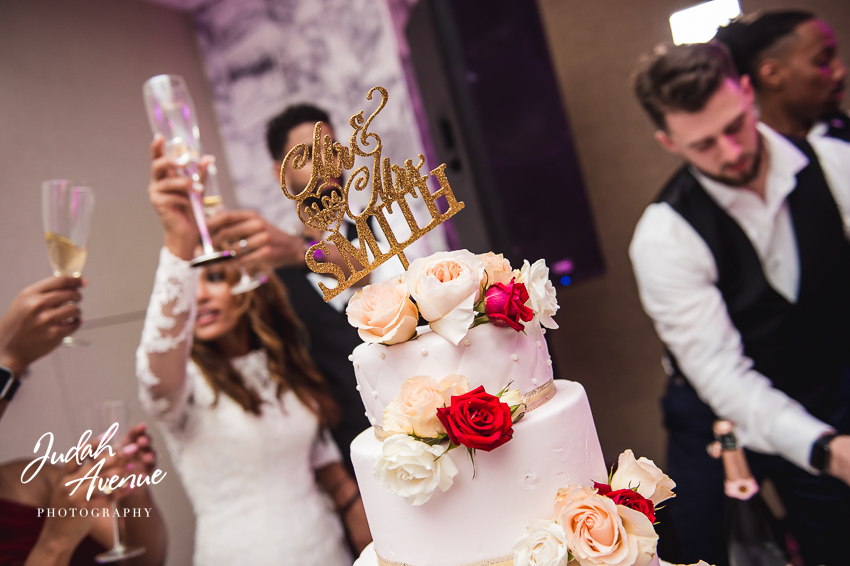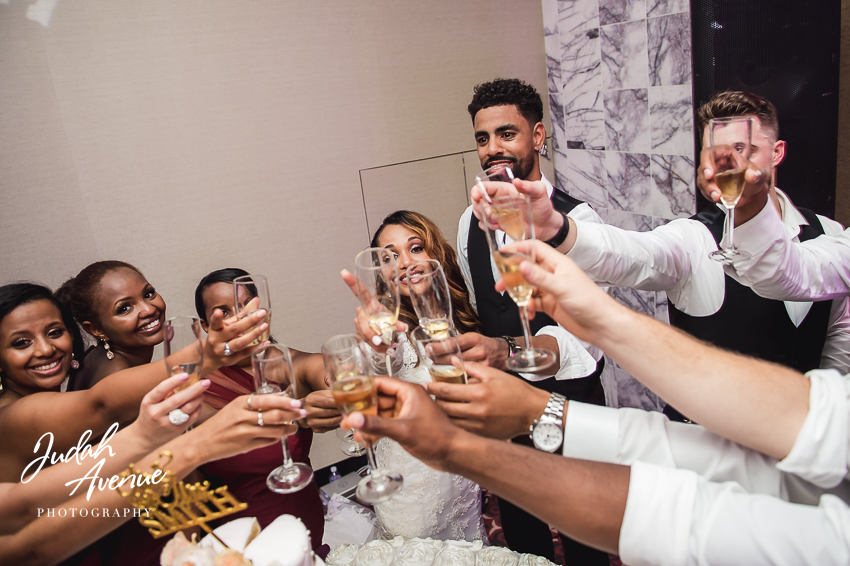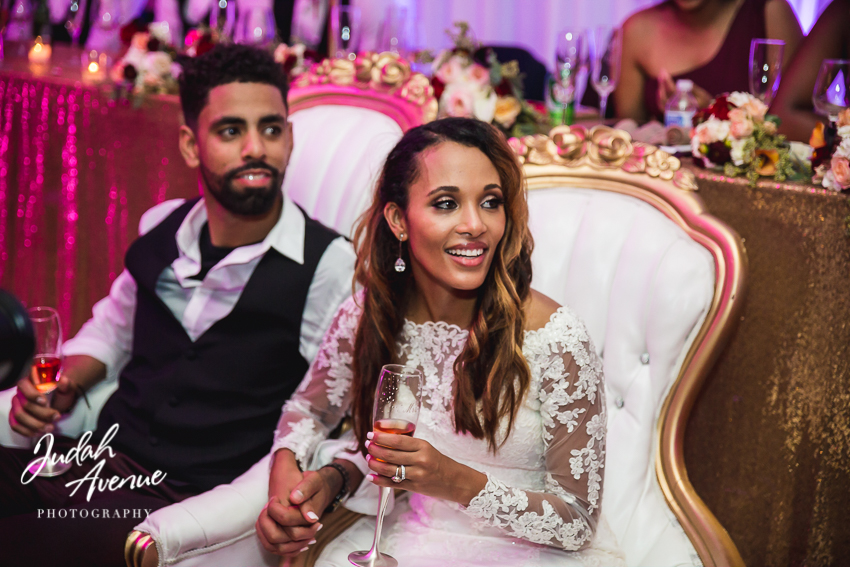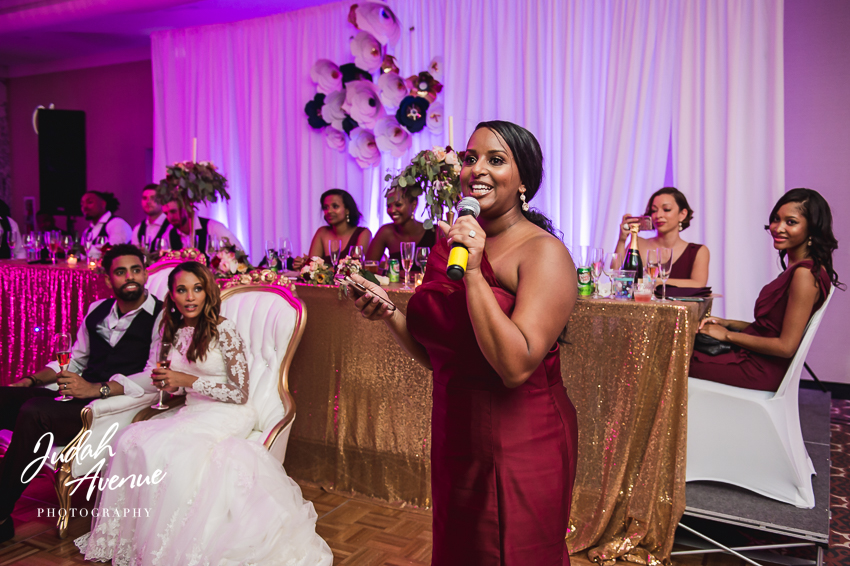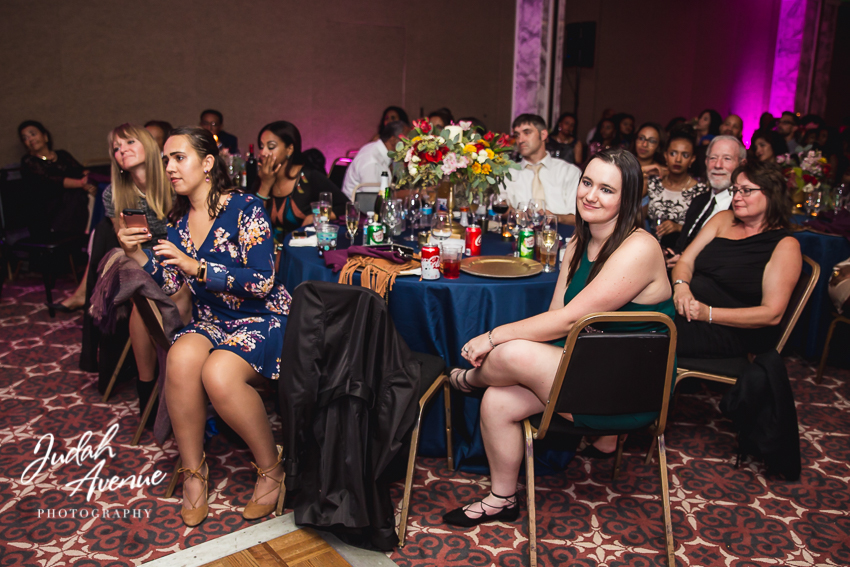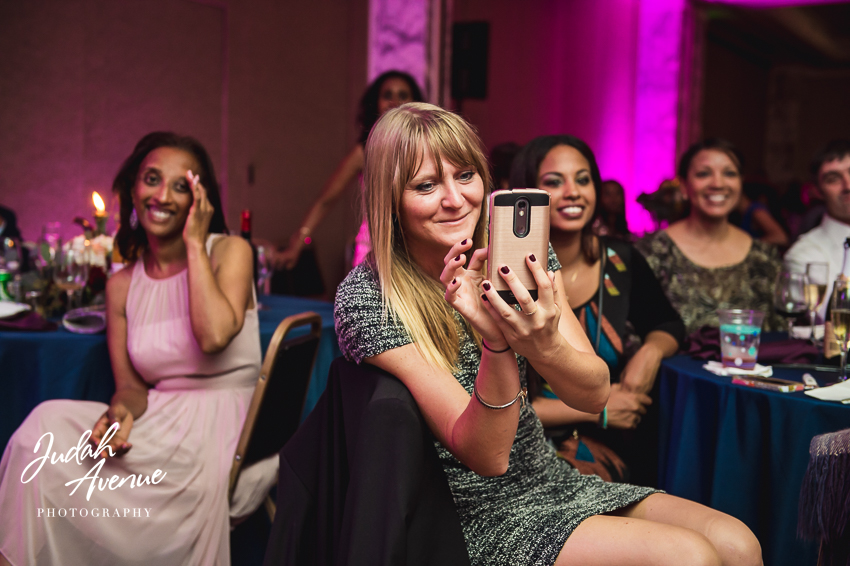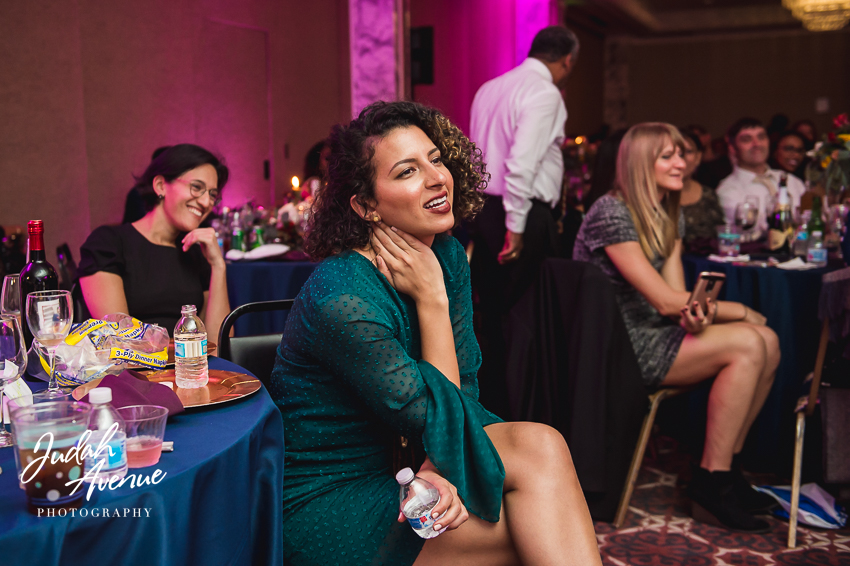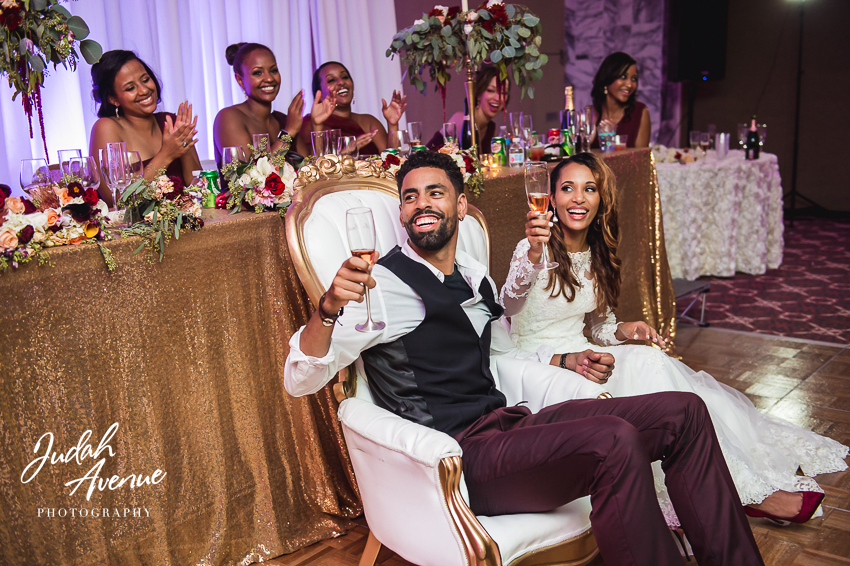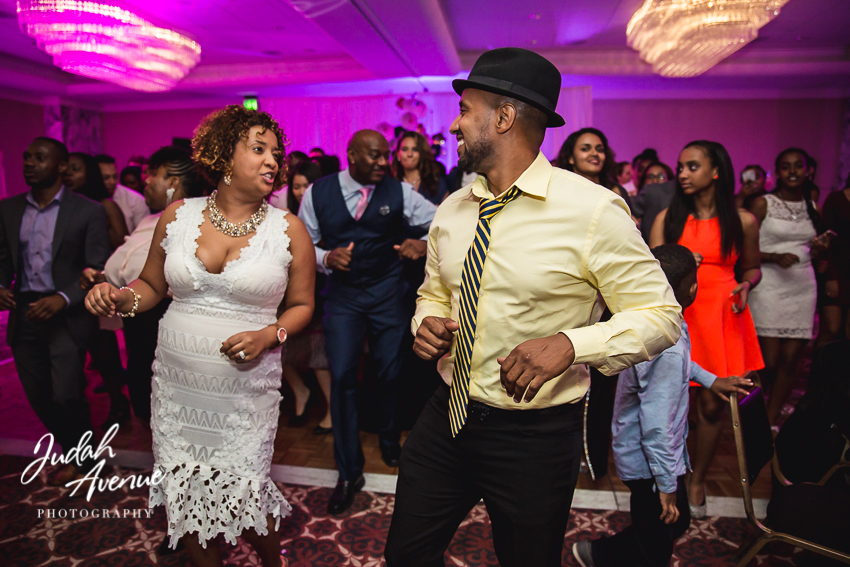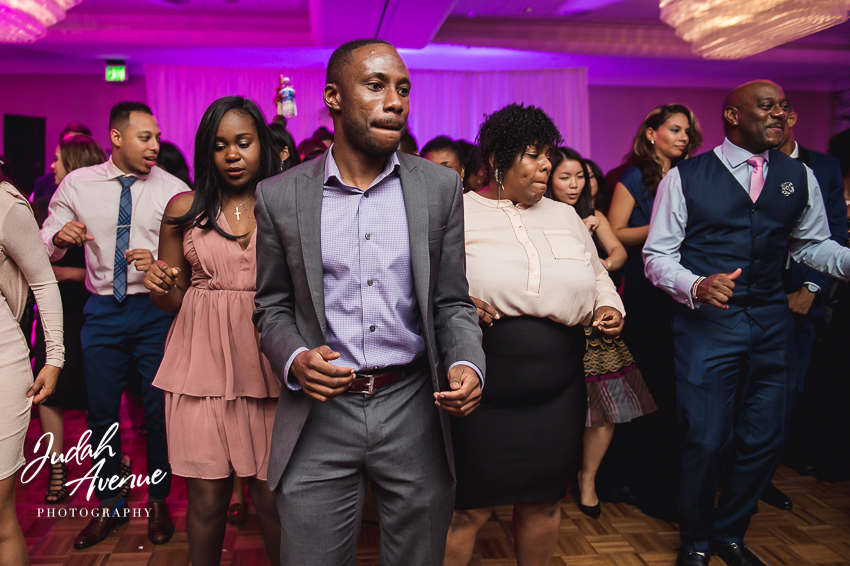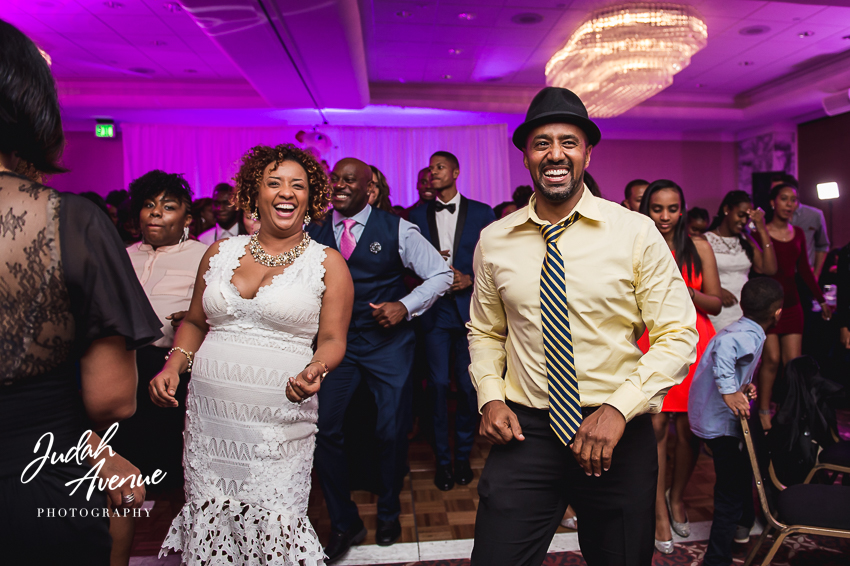 With a final parting shot, we send off Yodit and Dwight into the next chapter of their lives with nothing but well wishes and blessings, and we rejoice alongside you both!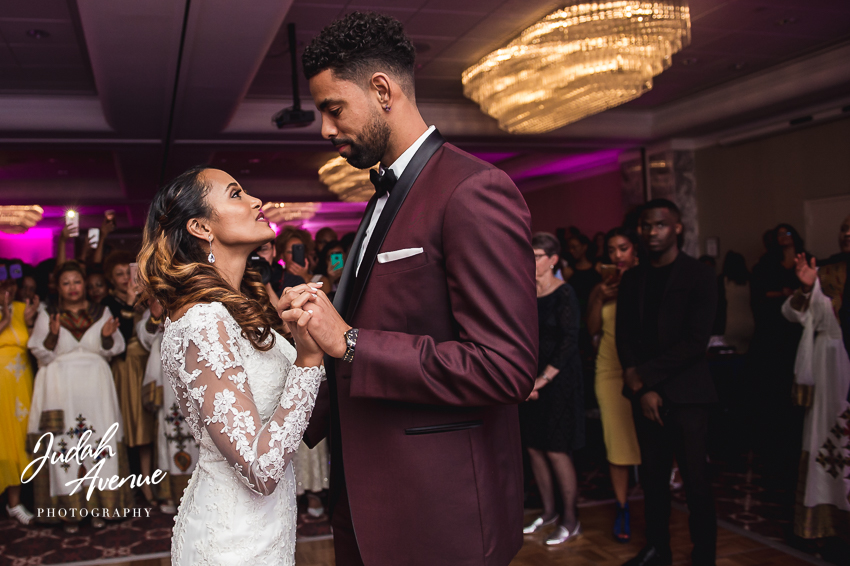 Thank you so much for allowing us to be a part of your special day, it's clear that you are going to have many, many beautiful years together, and all of us here at Judah Avenue want to extend our congratulations. If you are a guest who just wants to say hello to us you can do so on our Instagram page @judahavenue, or if you engaged and looking for a wedding or engagement photographer in Washington DC, Maryland, and Virginia area, you can connect with us at (240) 643-4708 or make an appointment to visit our studio at 718 Cloverly Street, Silver Spring, MD 20905. Our email is info@judahavenue.com