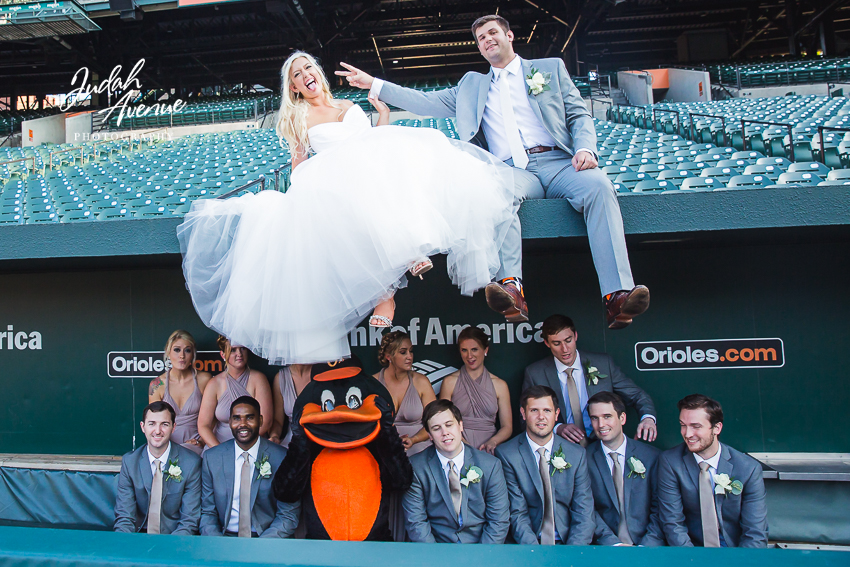 A night out on the town is always a good time, especially when you are surrounded by your best of friends while you do it. You never know how the evening is going to turn, and there are times a single drink could lead to a lifetime of happiness. Few people know this better than Emily and Kevin, who met one night at a bar. Emily saw Kevin from across the room and decided not to be shy, introducing herself to a man who would change her life forever. 
Both Emily and Kevin are major sports fans and the two looked forward to spending time with their close friends and family at the Baltimore Orioles's Camden Yards Stadium on their special day. Kevin proposed at the 34th St Woodbury Kitchen one night in December. They were out to see the Christmas lights show which Emily has enjoyed for a few years and, after taking her to a special dinner, they celebrated with their family.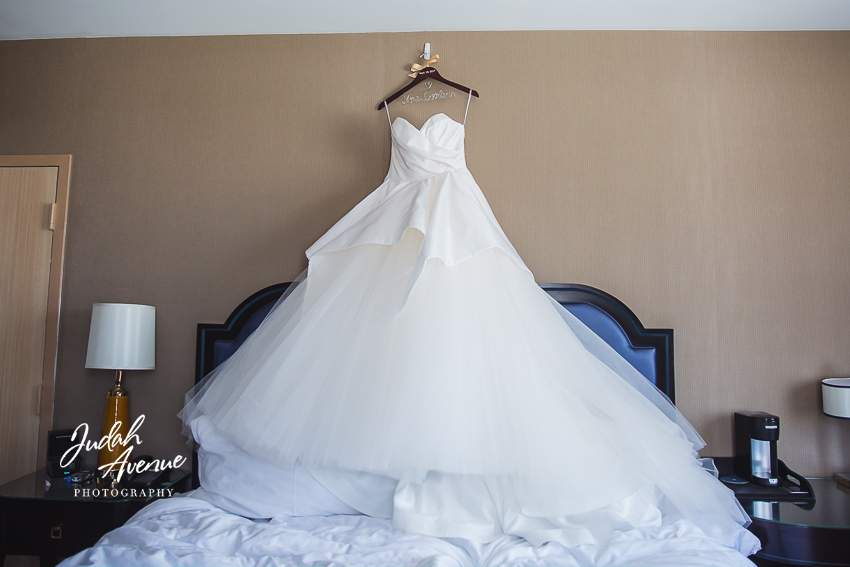 Judah Avenue Photography is proud to be part of every couple's special journey and fortunately, we were able to shoot Emily and Kevin's engagement photos as well as their wedding. Given the couple's aforementioned enthusiasm for sports, it shouldn't be a surprise to learn that one of their locations for their engagement shoot included the ball field at Camden Yards! On the day of the wedding, the couple got ready at the Sheraton Inner Harbor in Baltimore, Md.
Emily was surrounded by her closest loved ones and they all shared smiles and laughter as they helped her get into her dress and makeup. Down the hall in another room, Kevin, also got ready for their moment in the spotlight.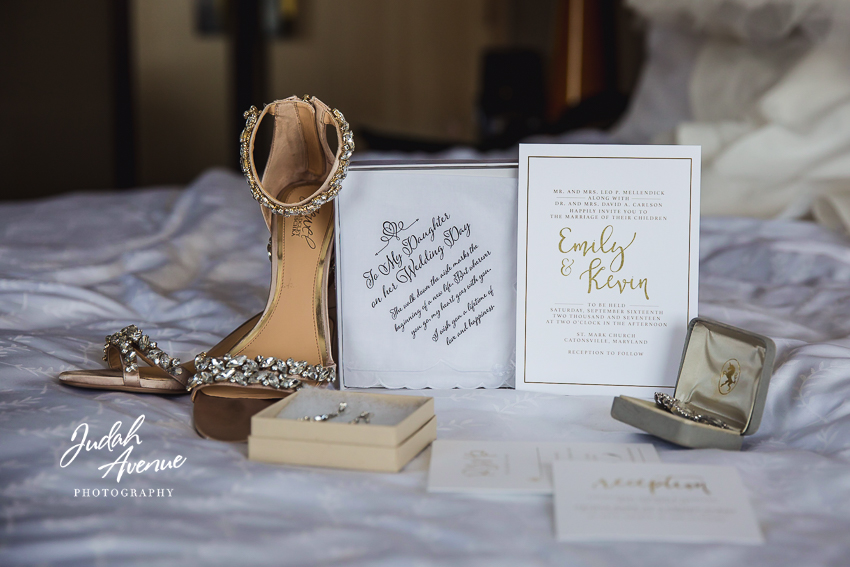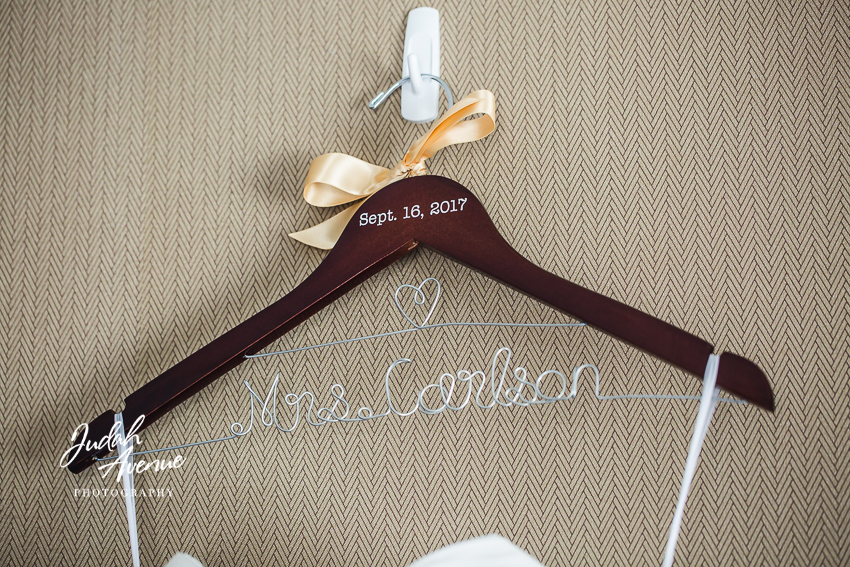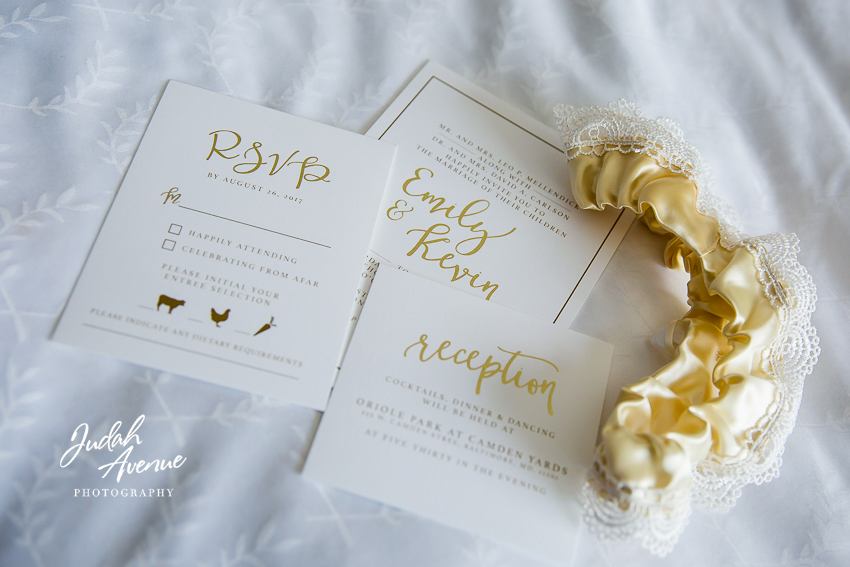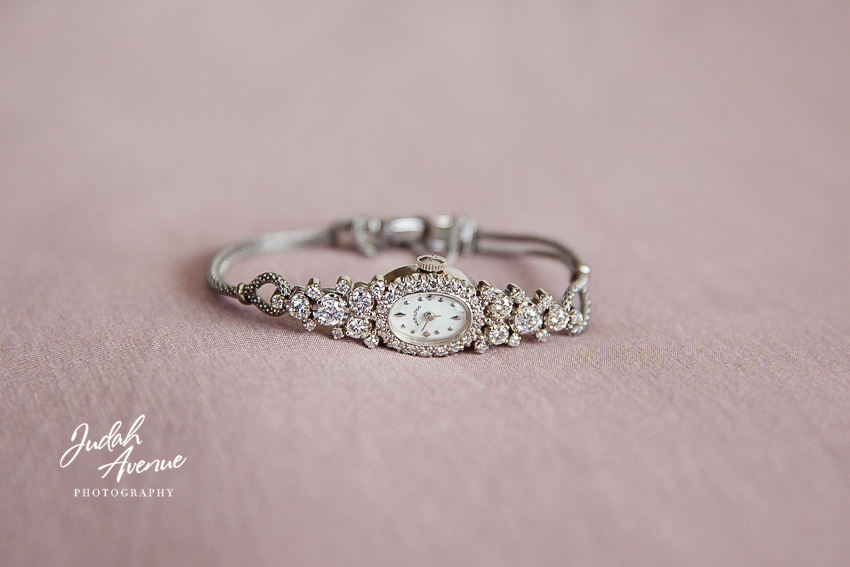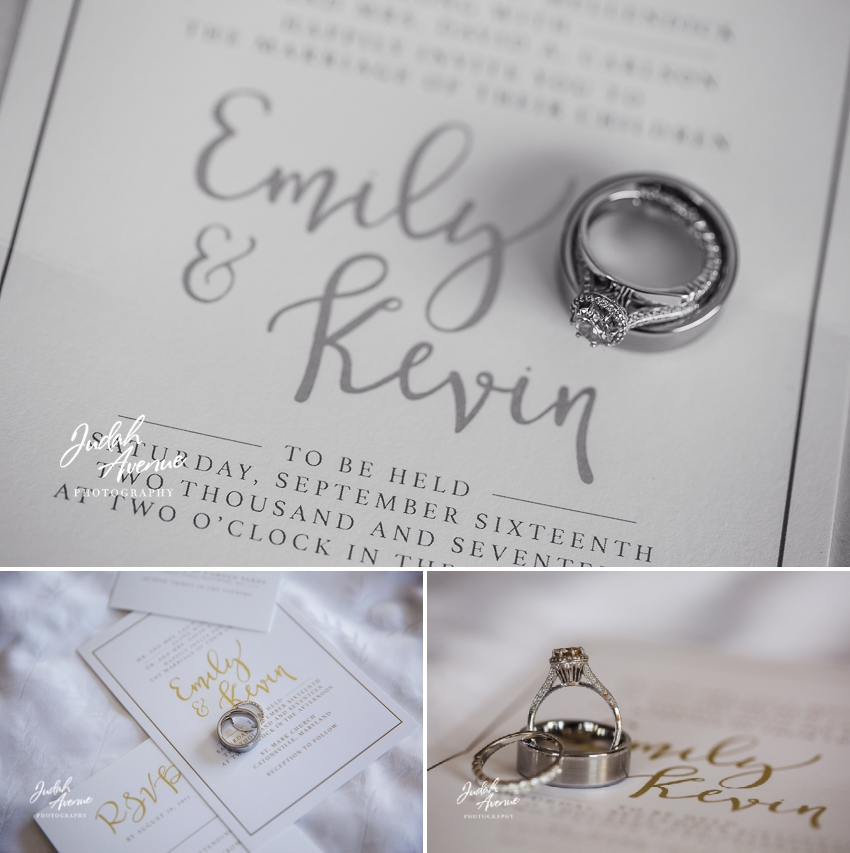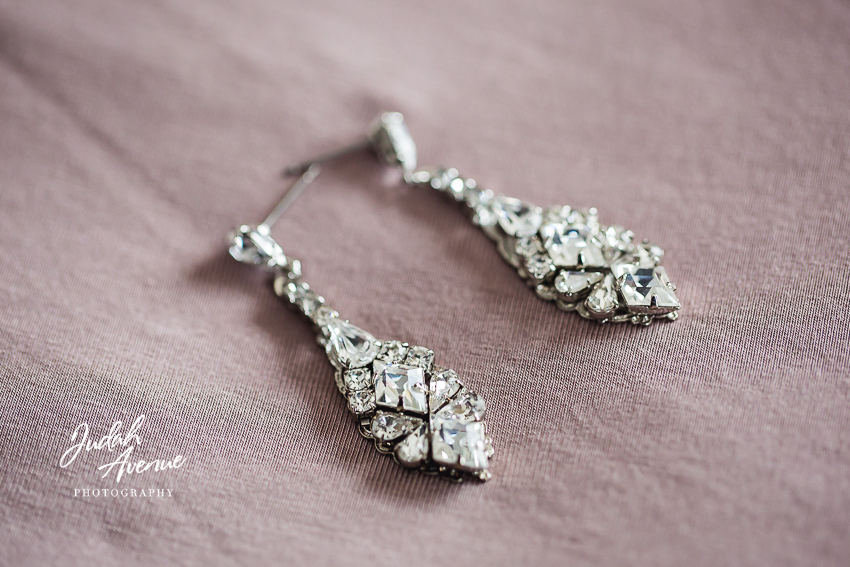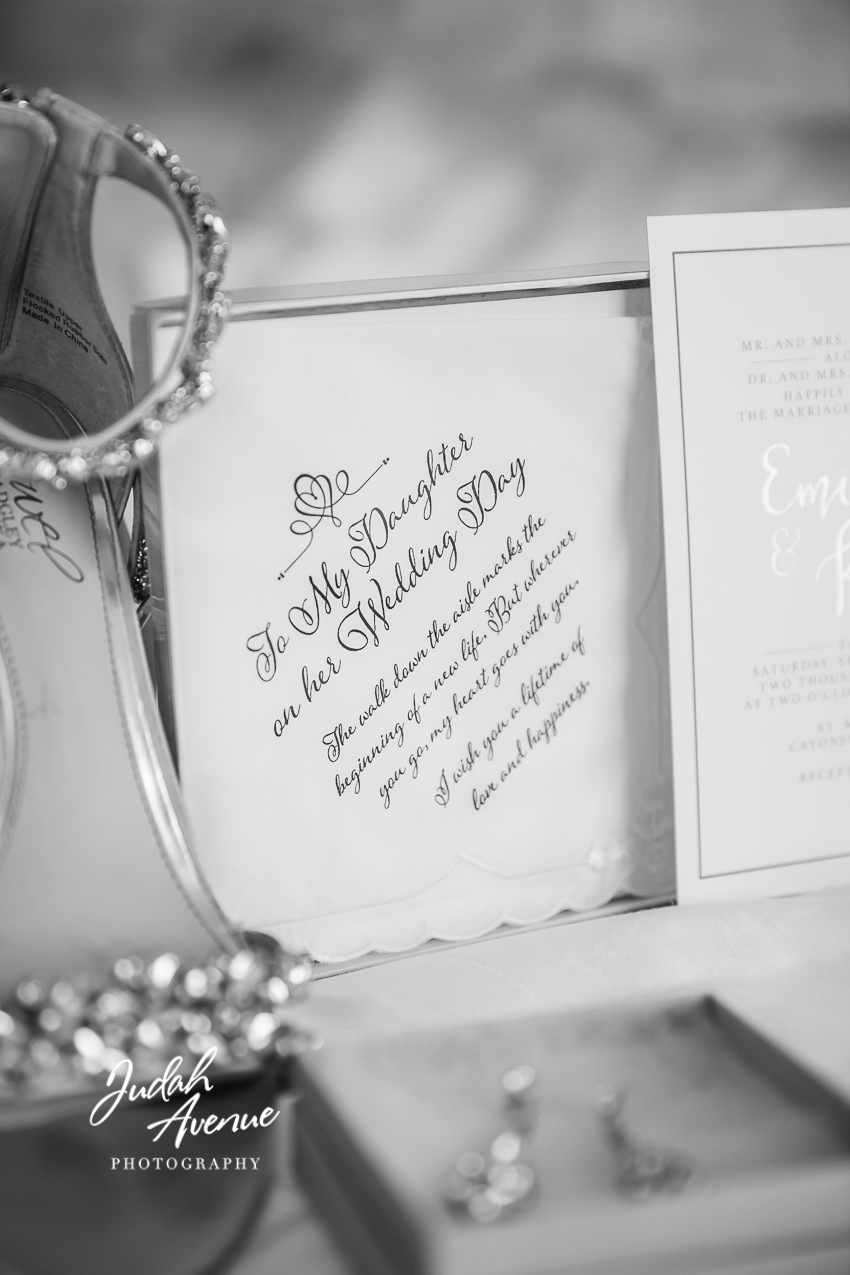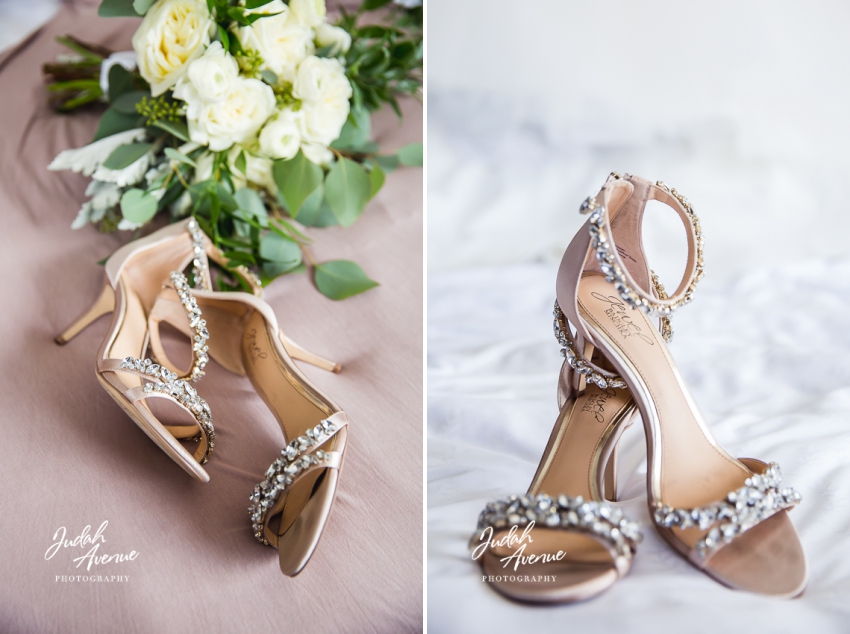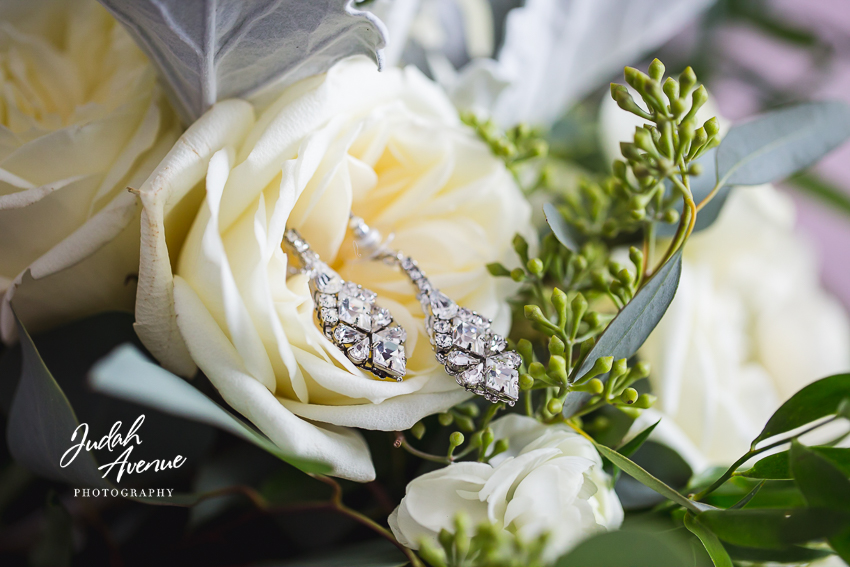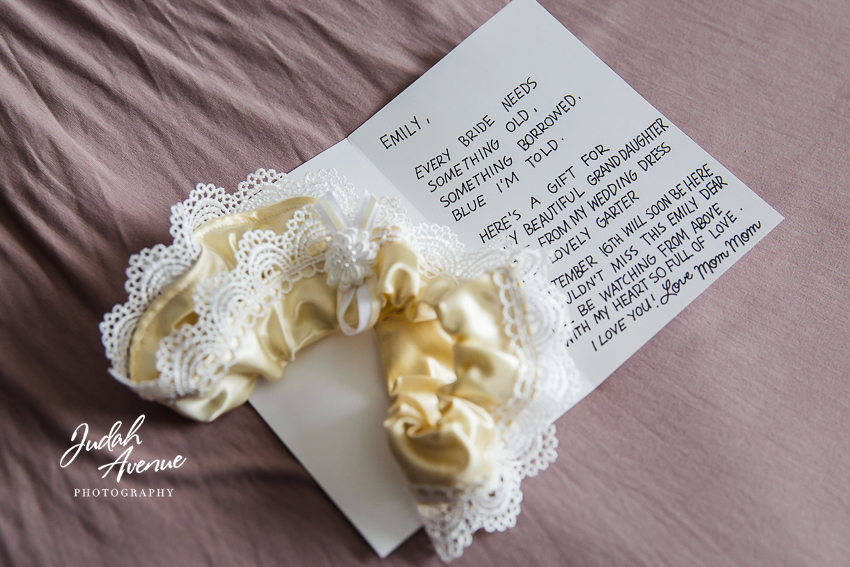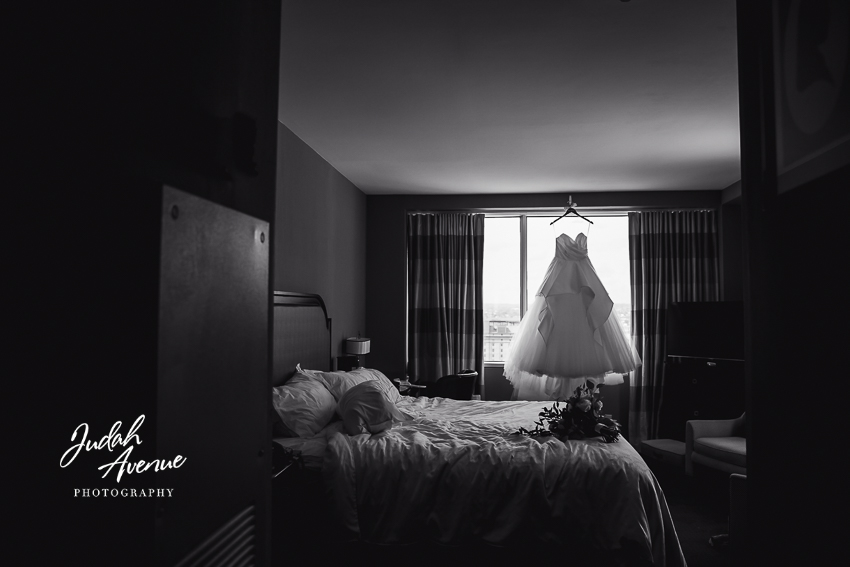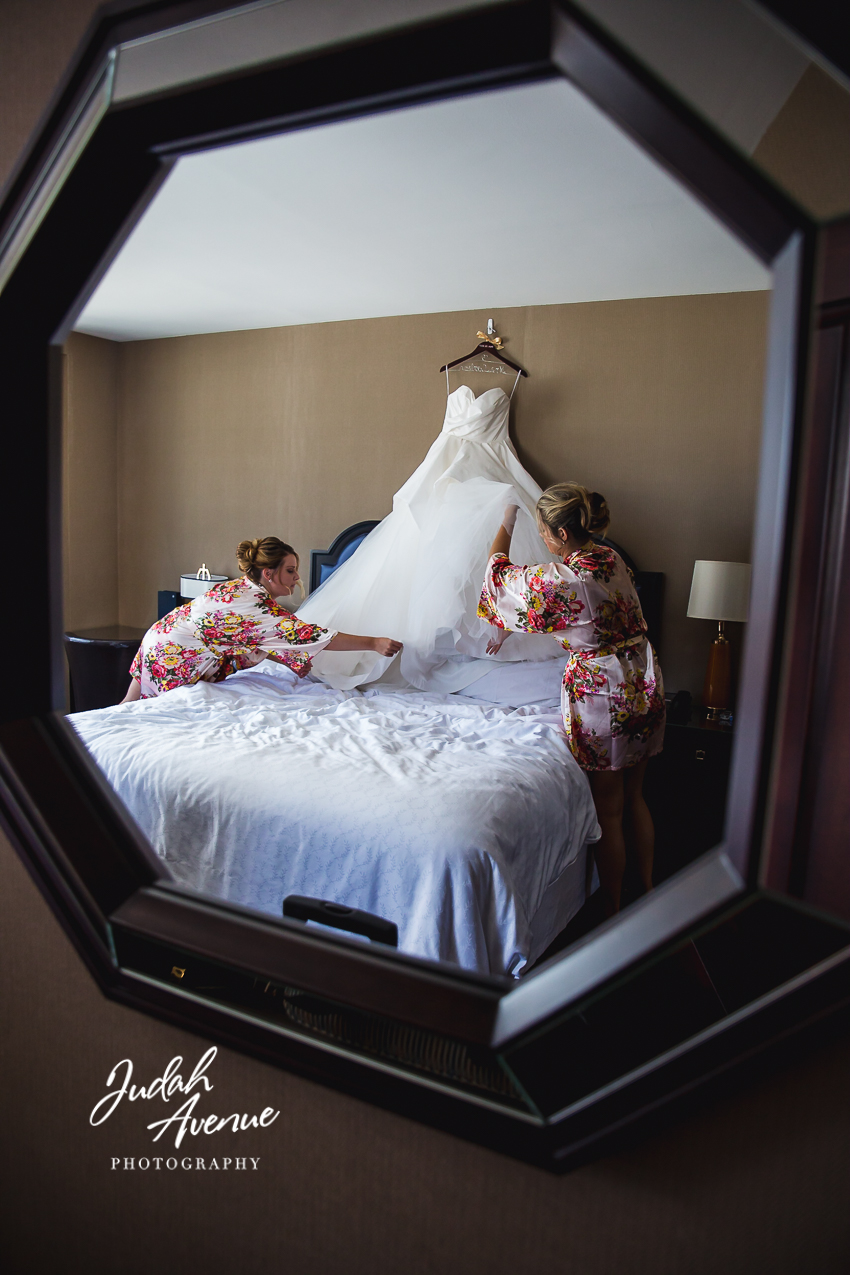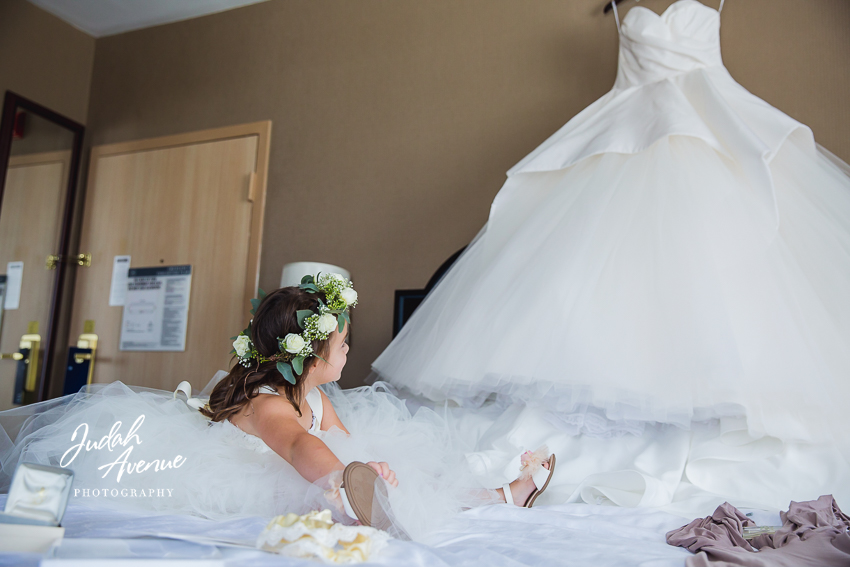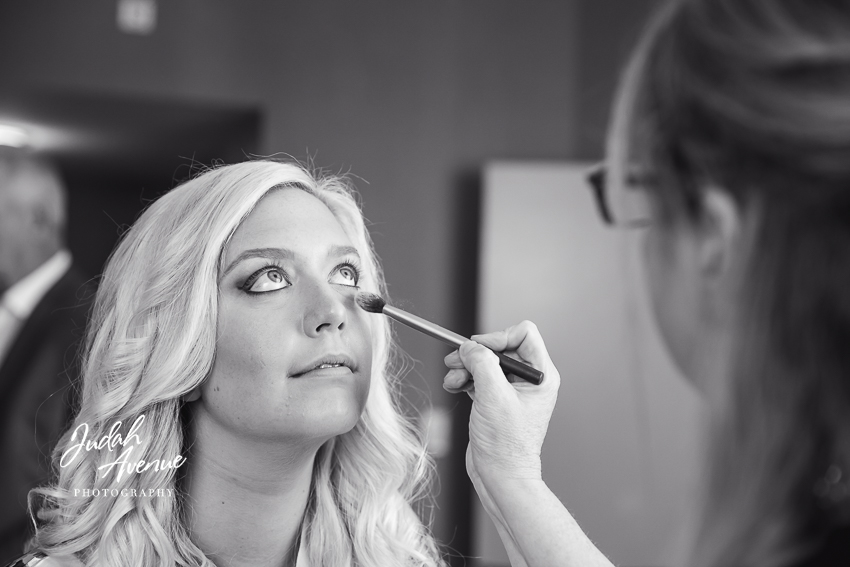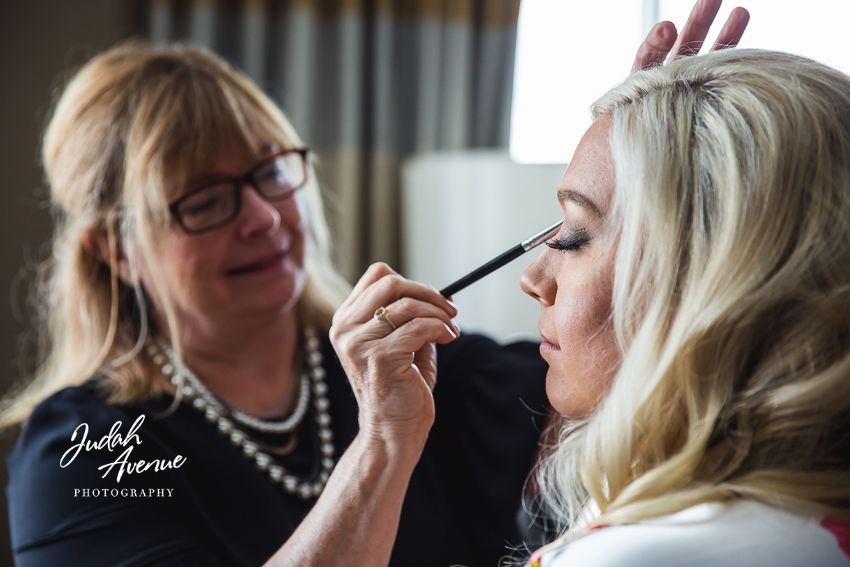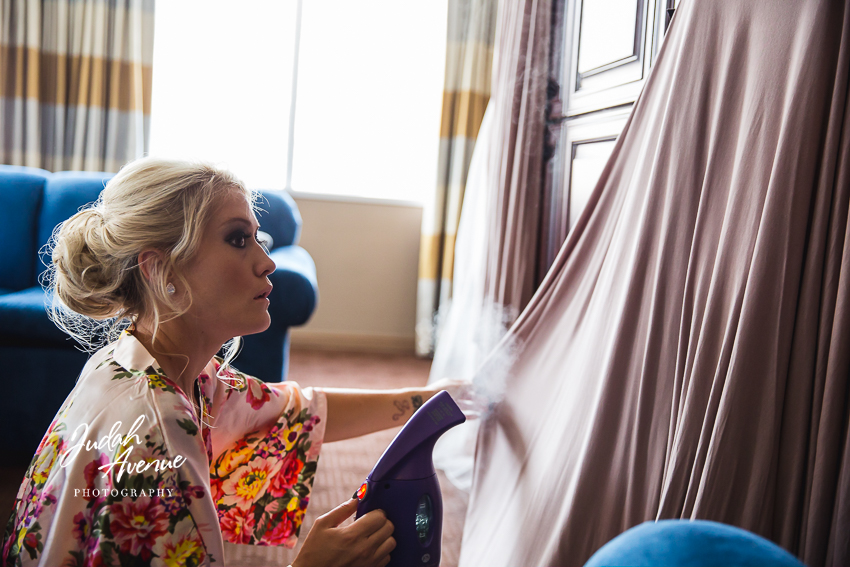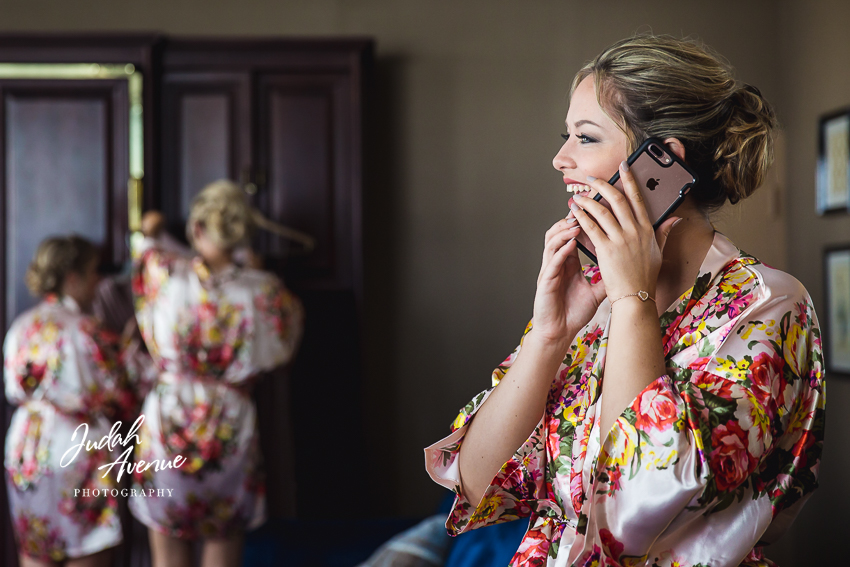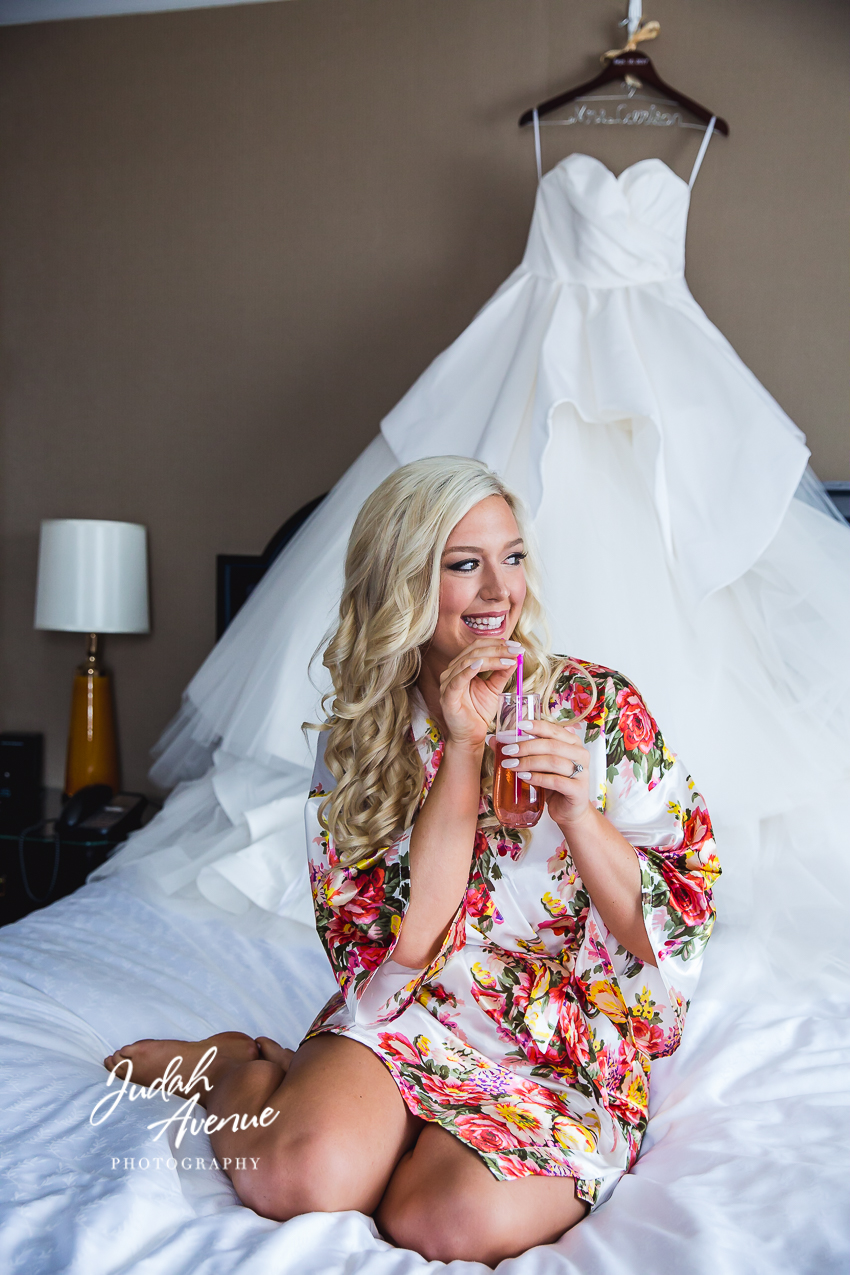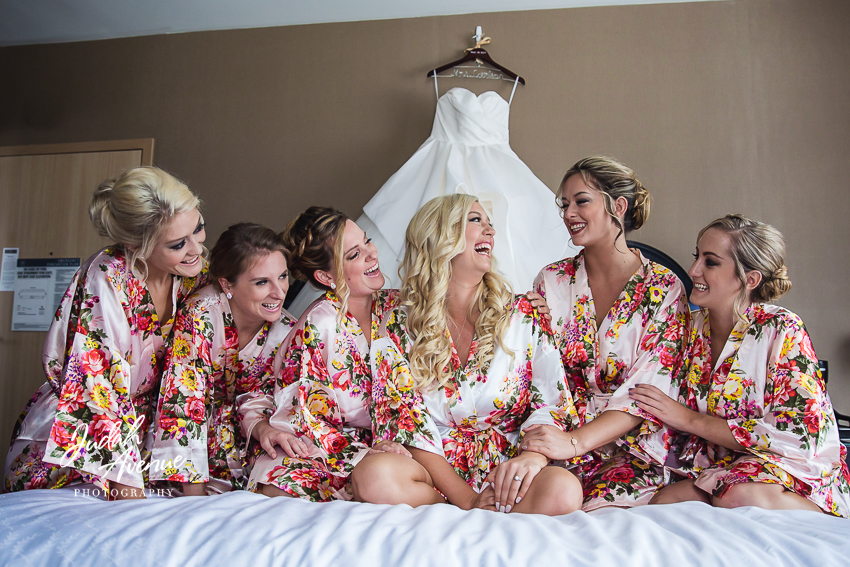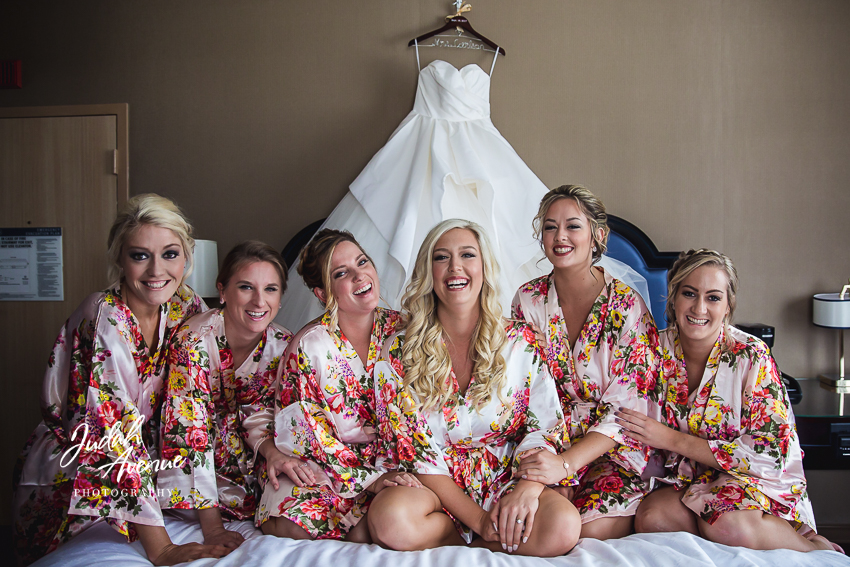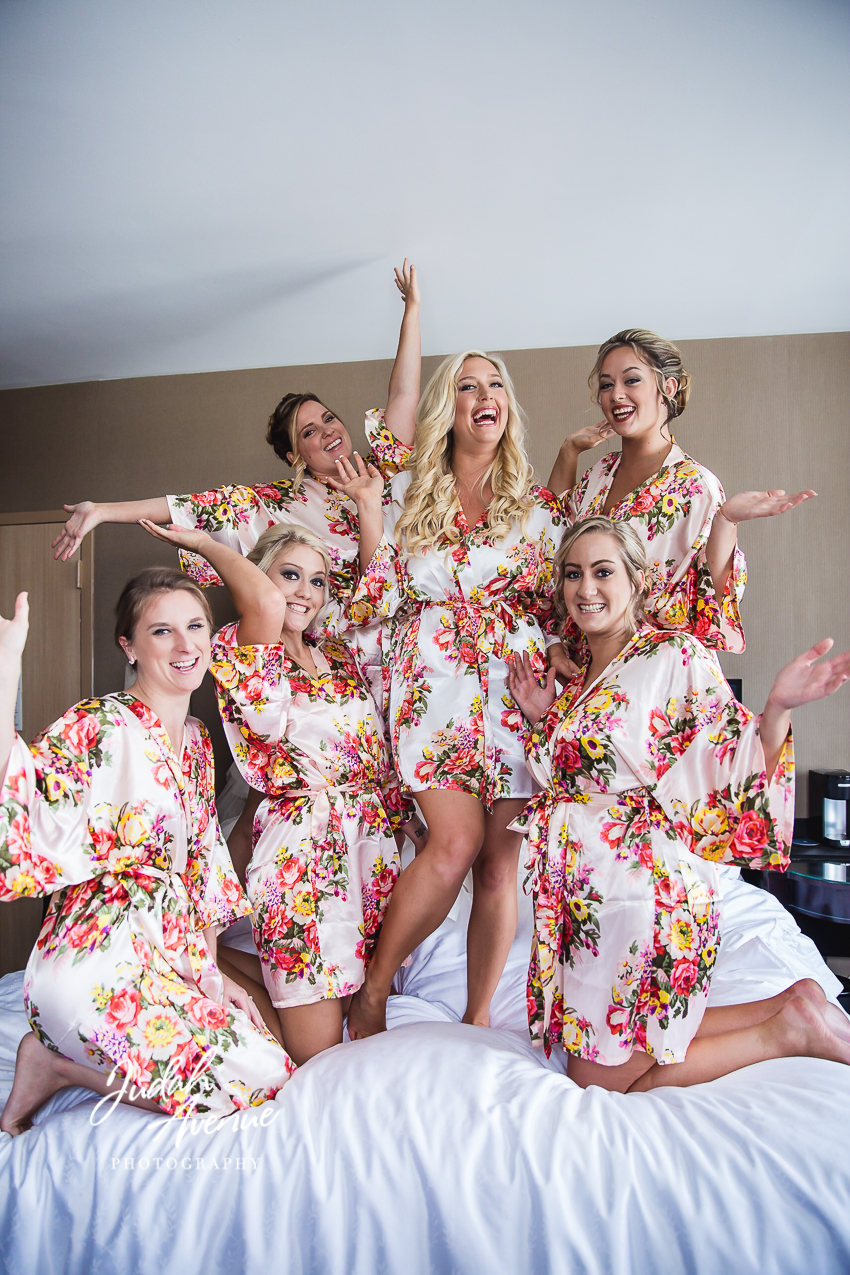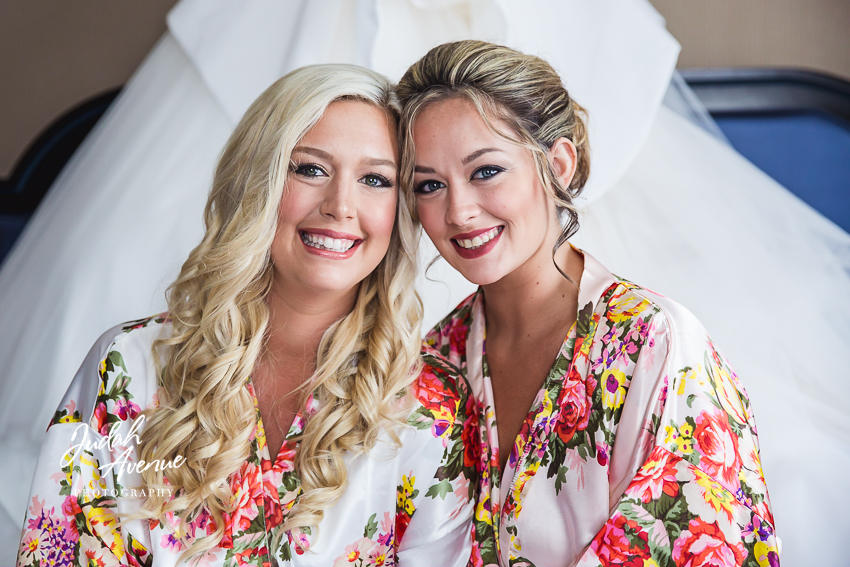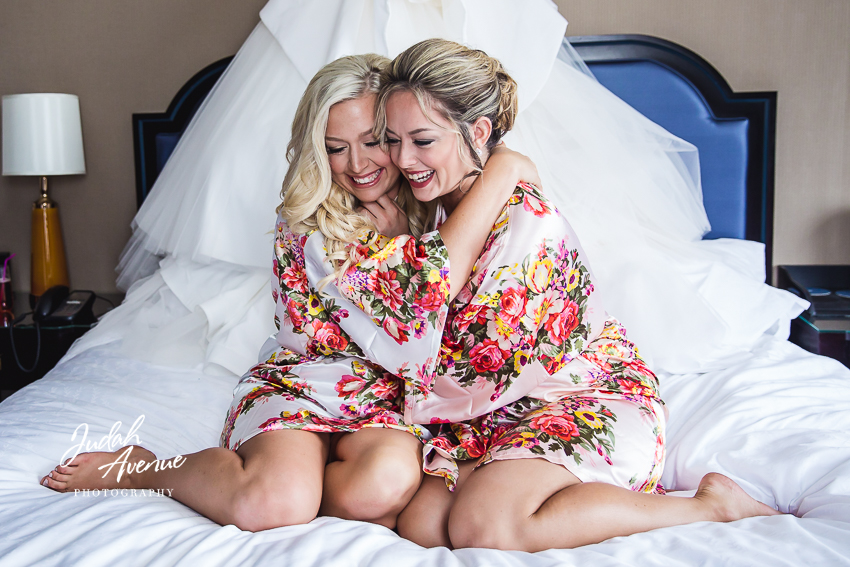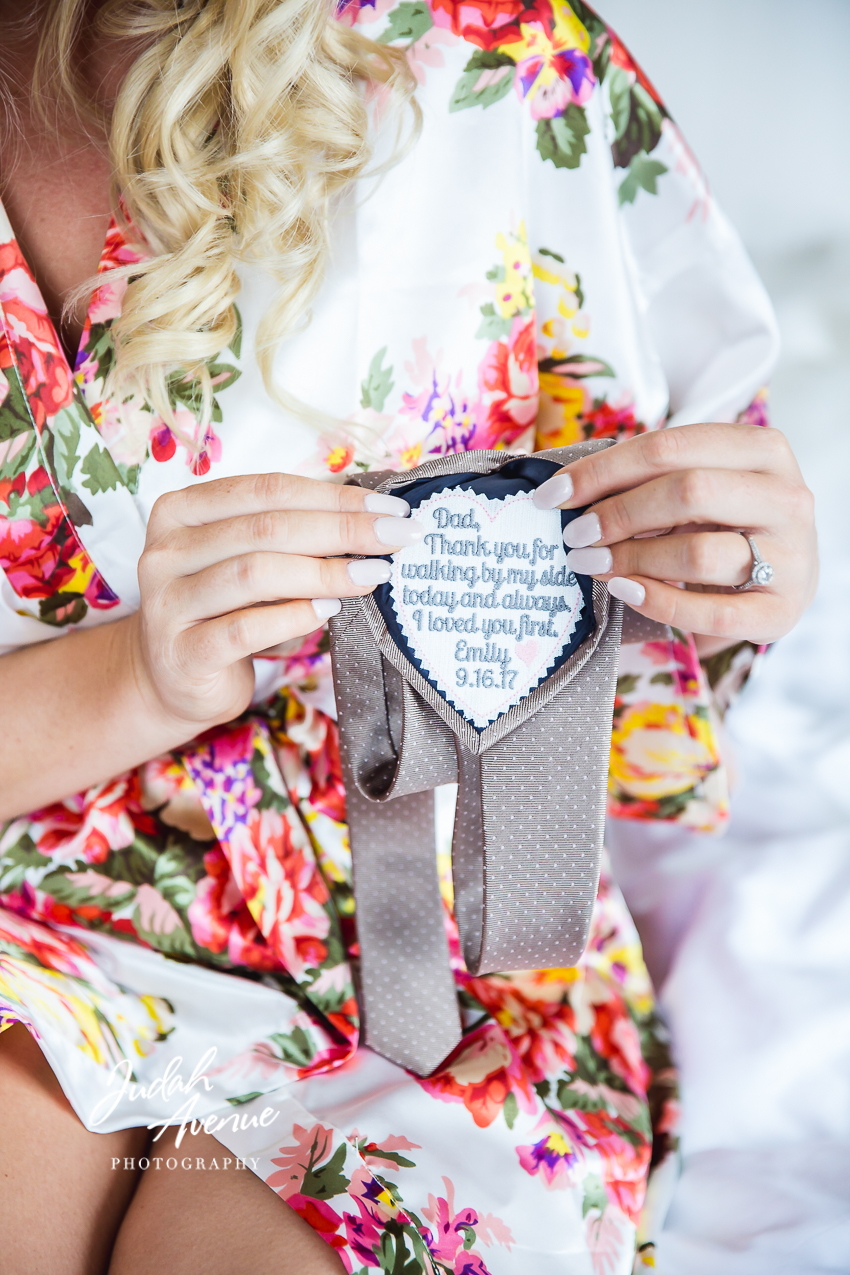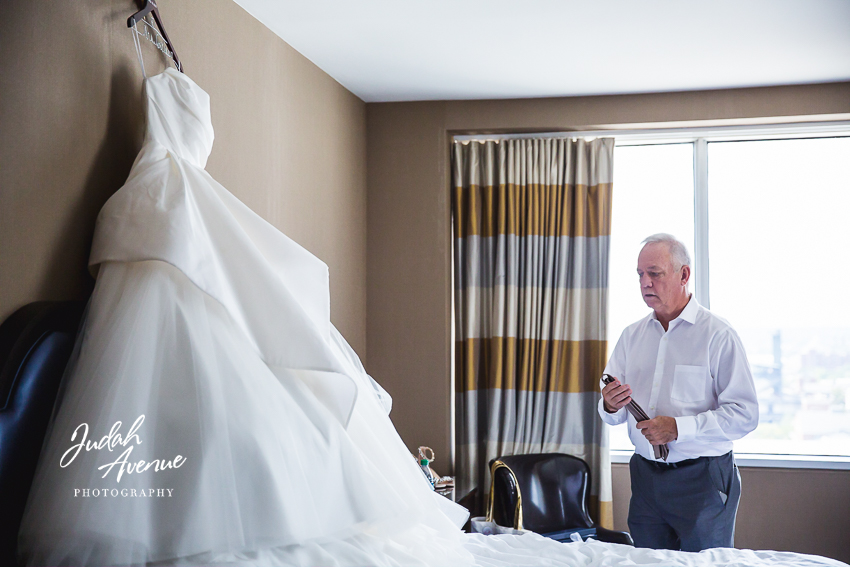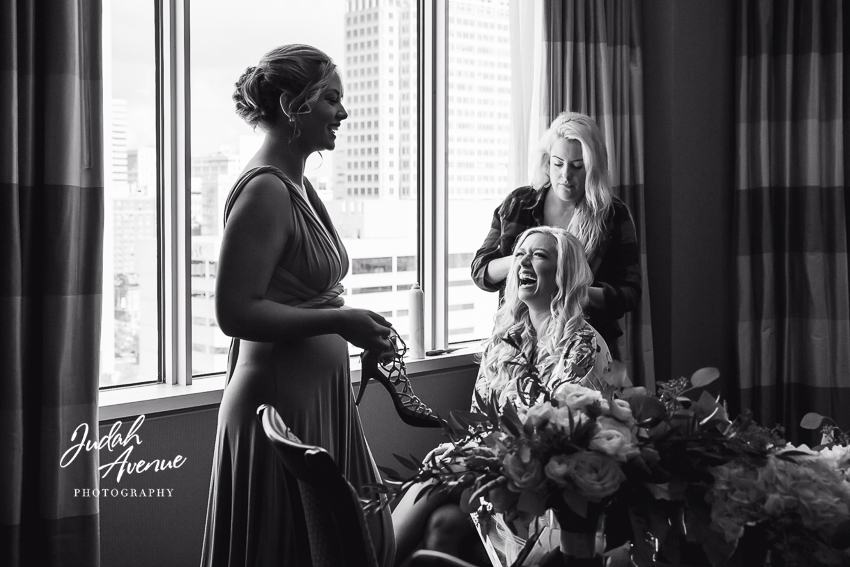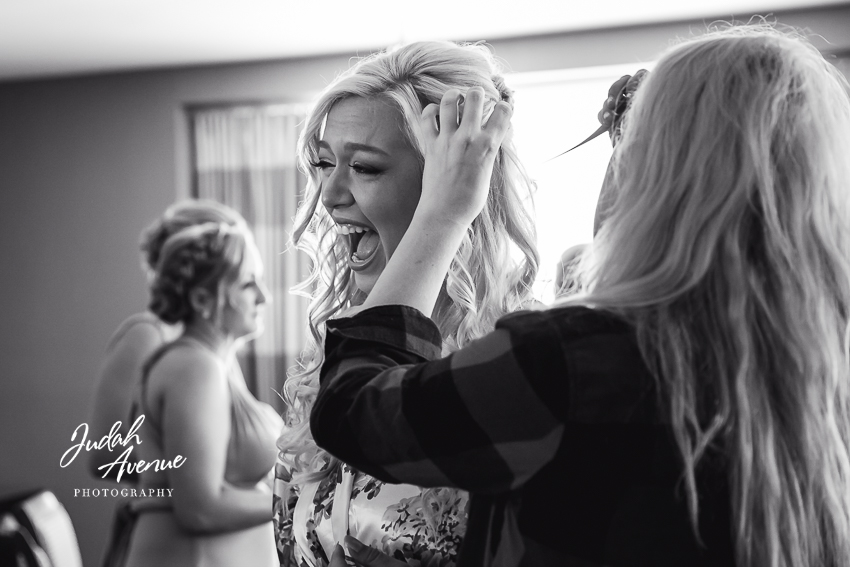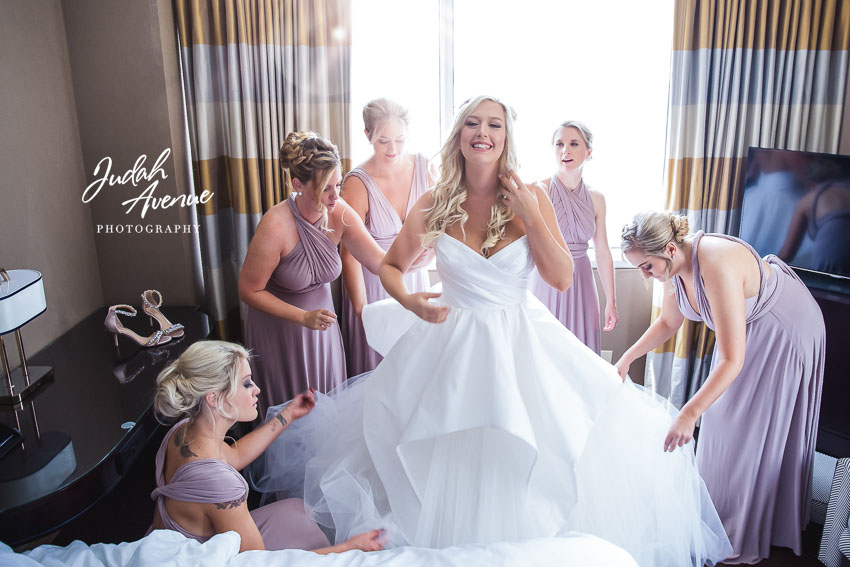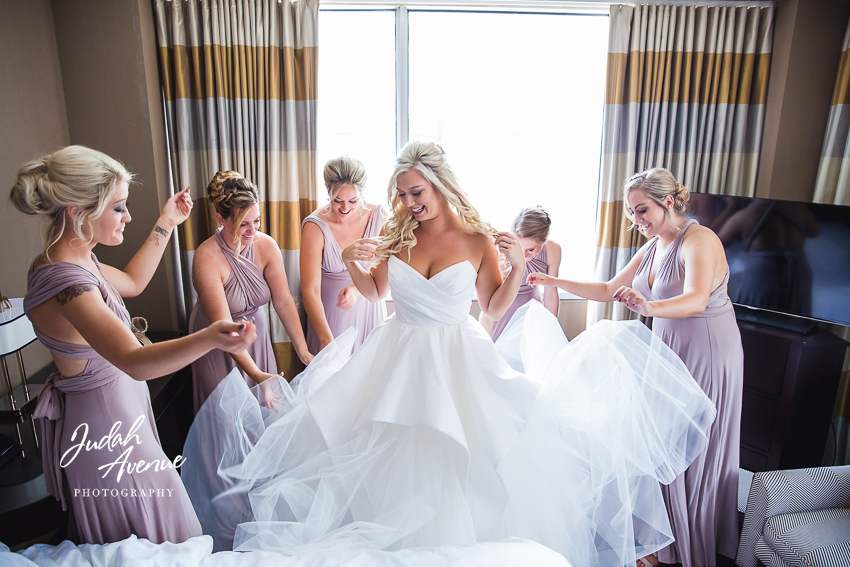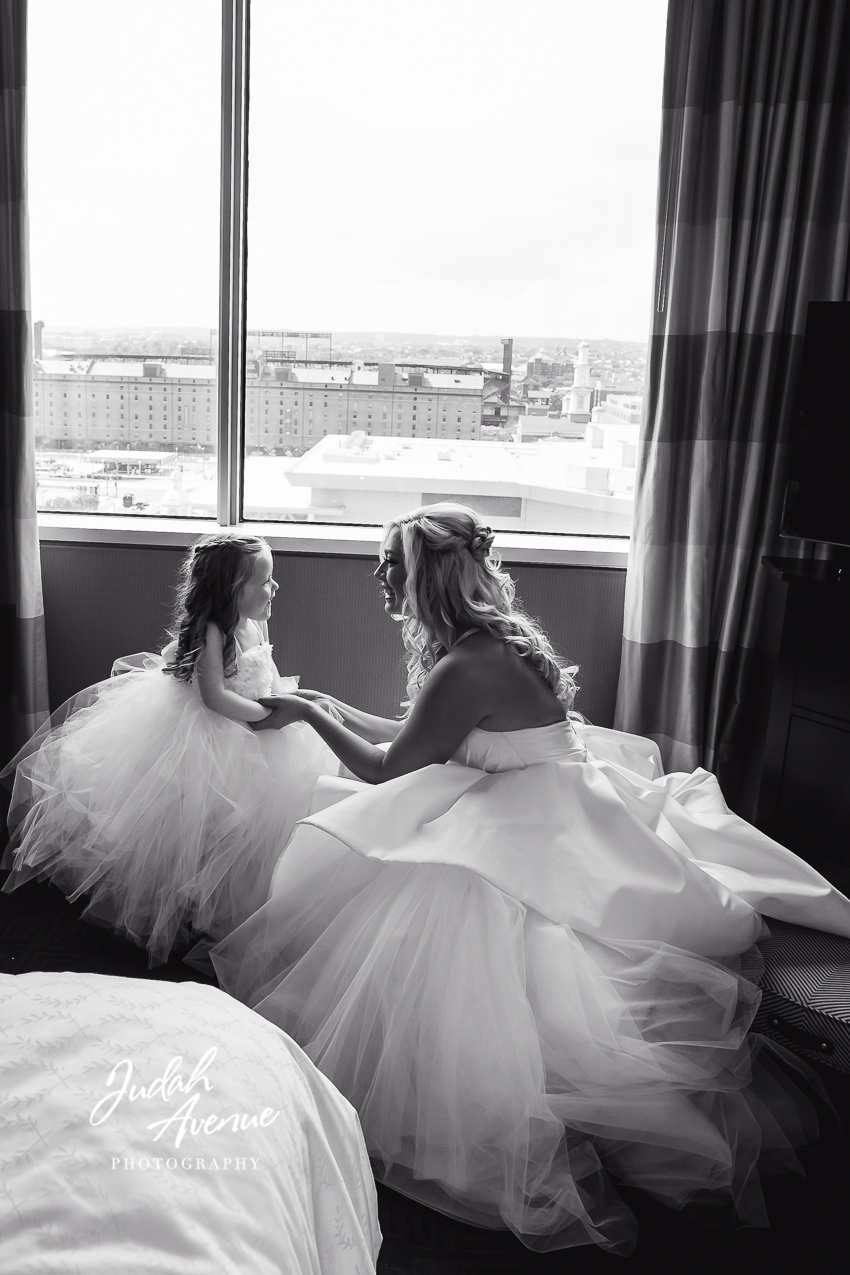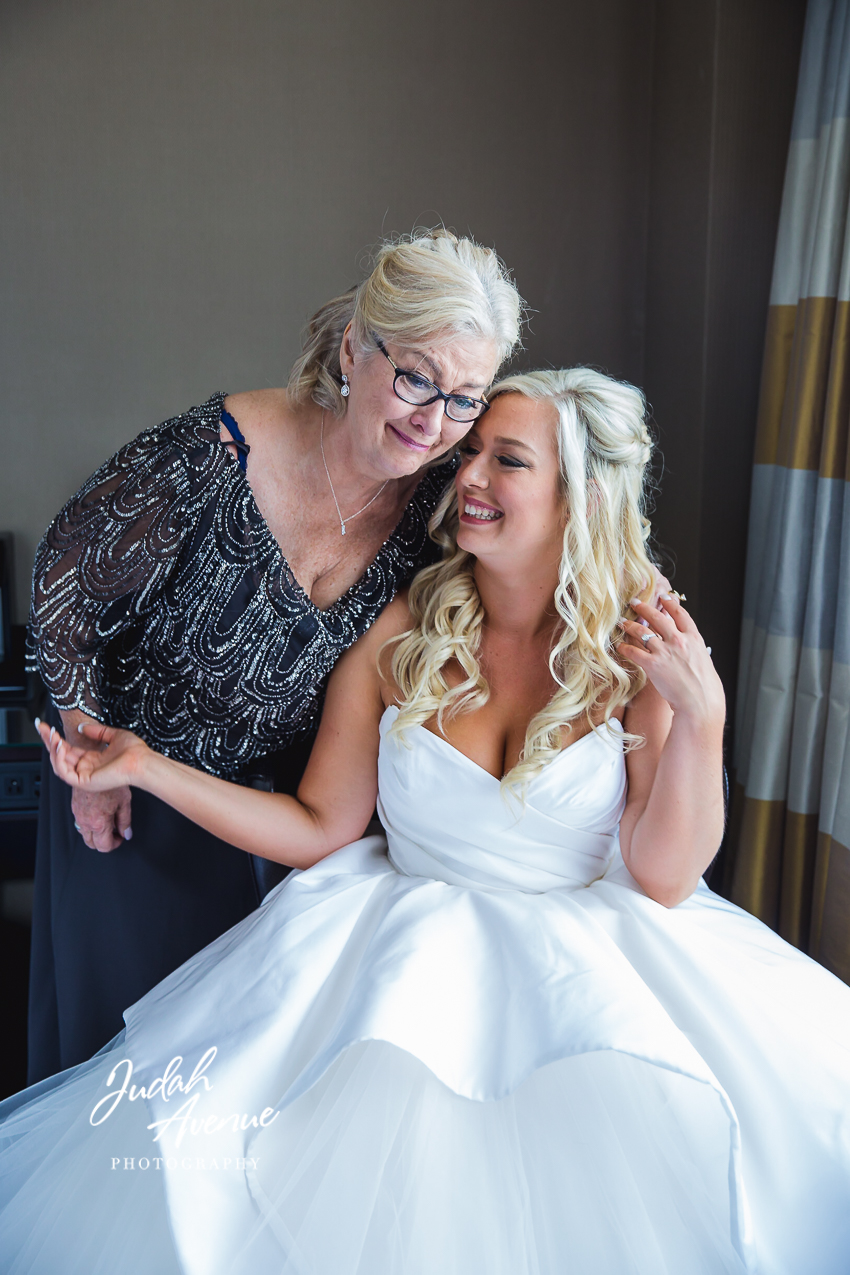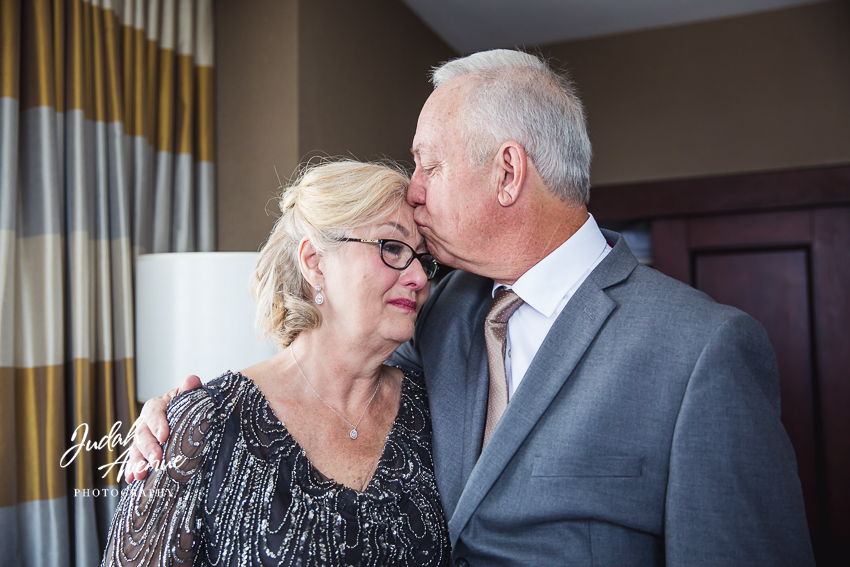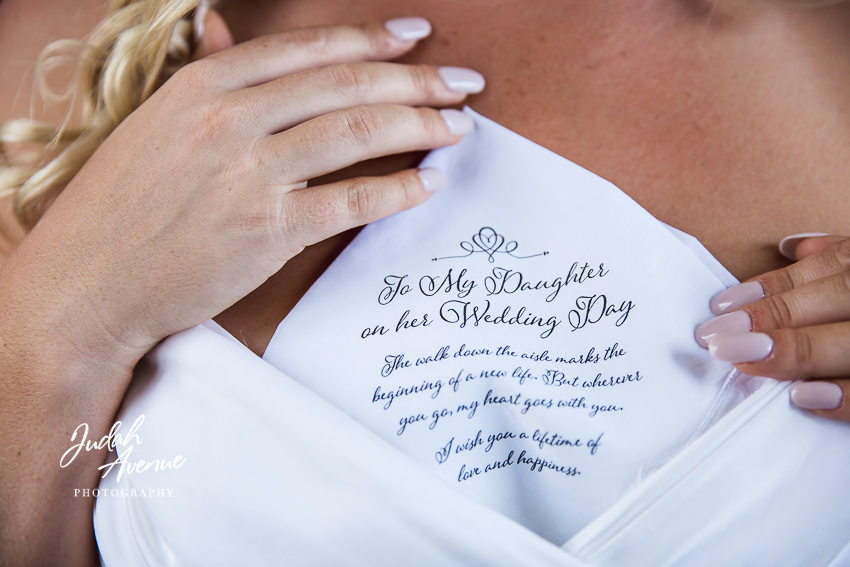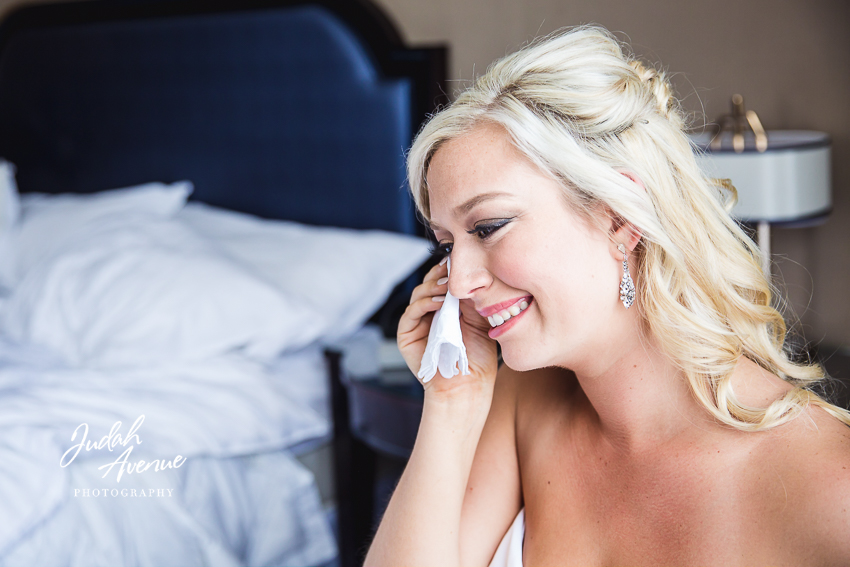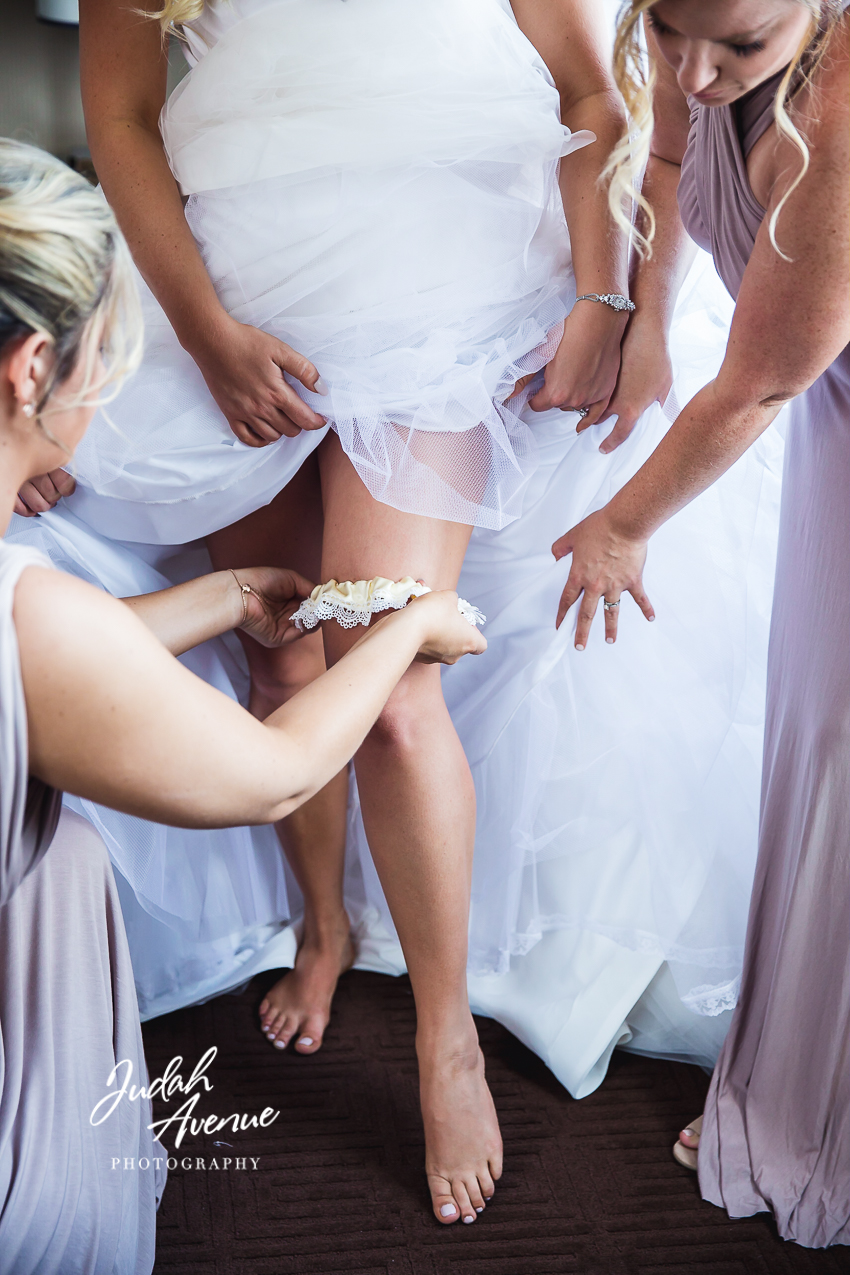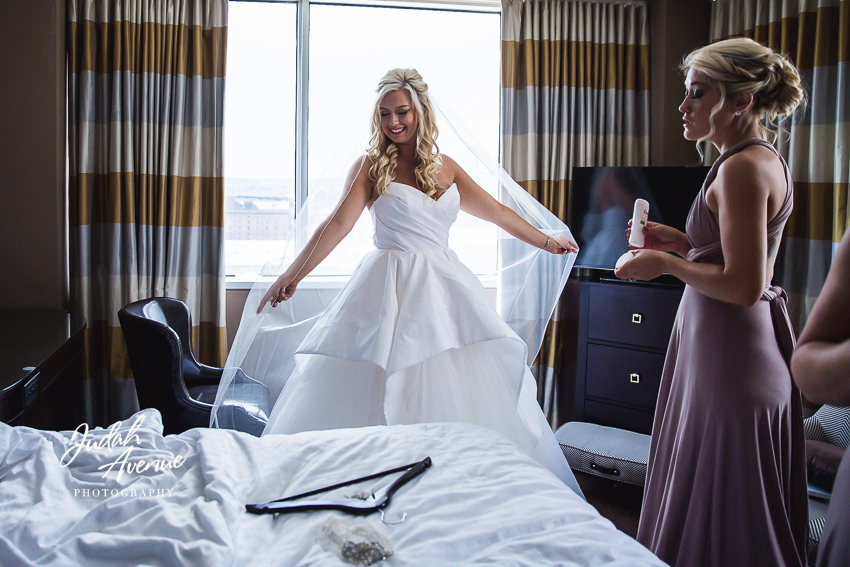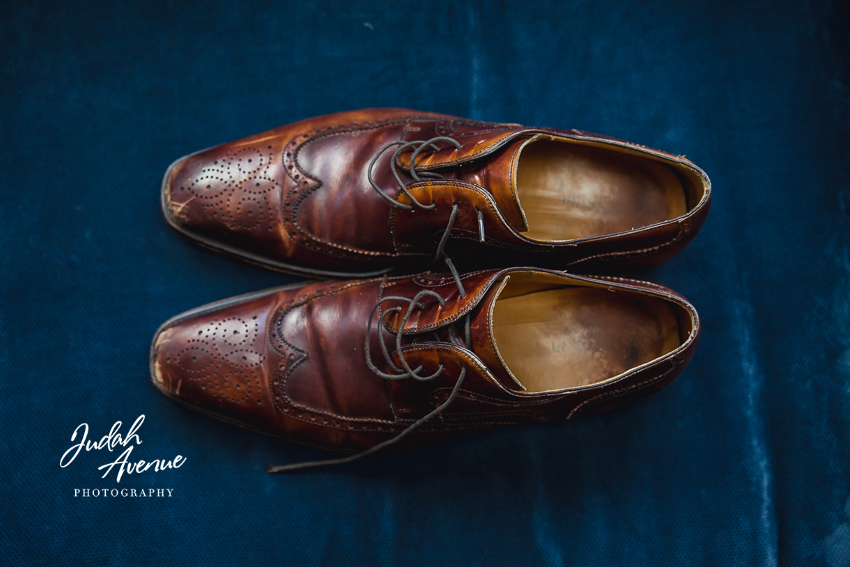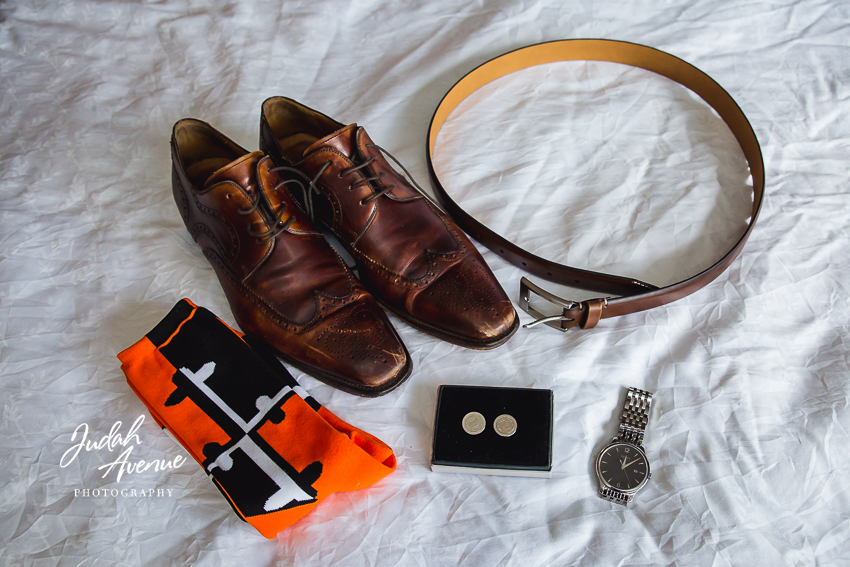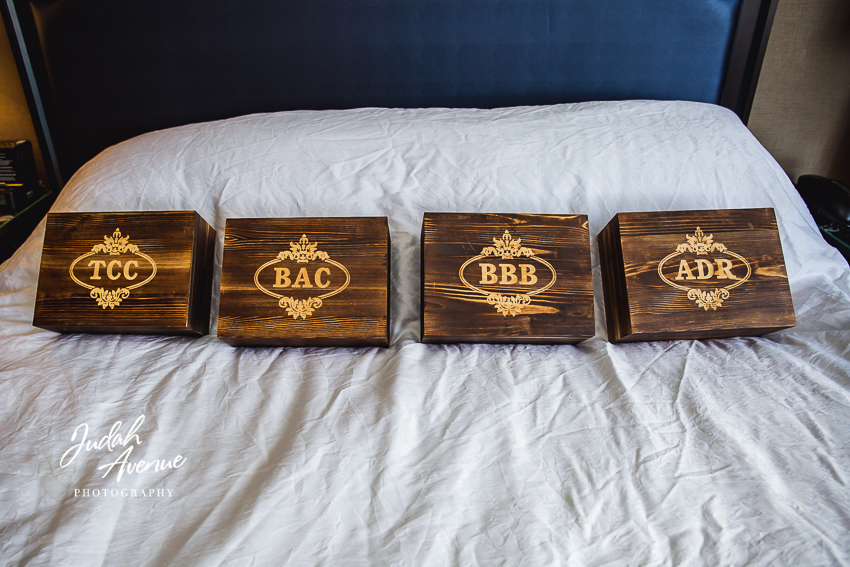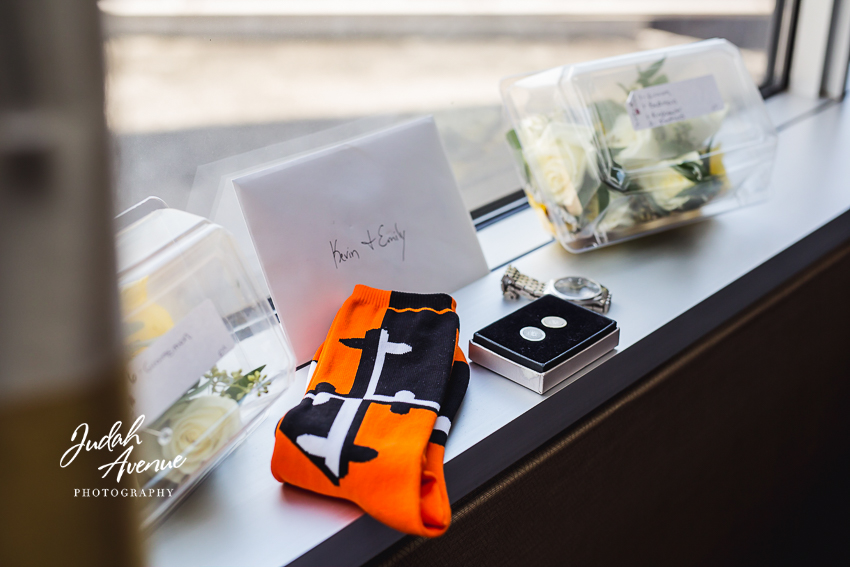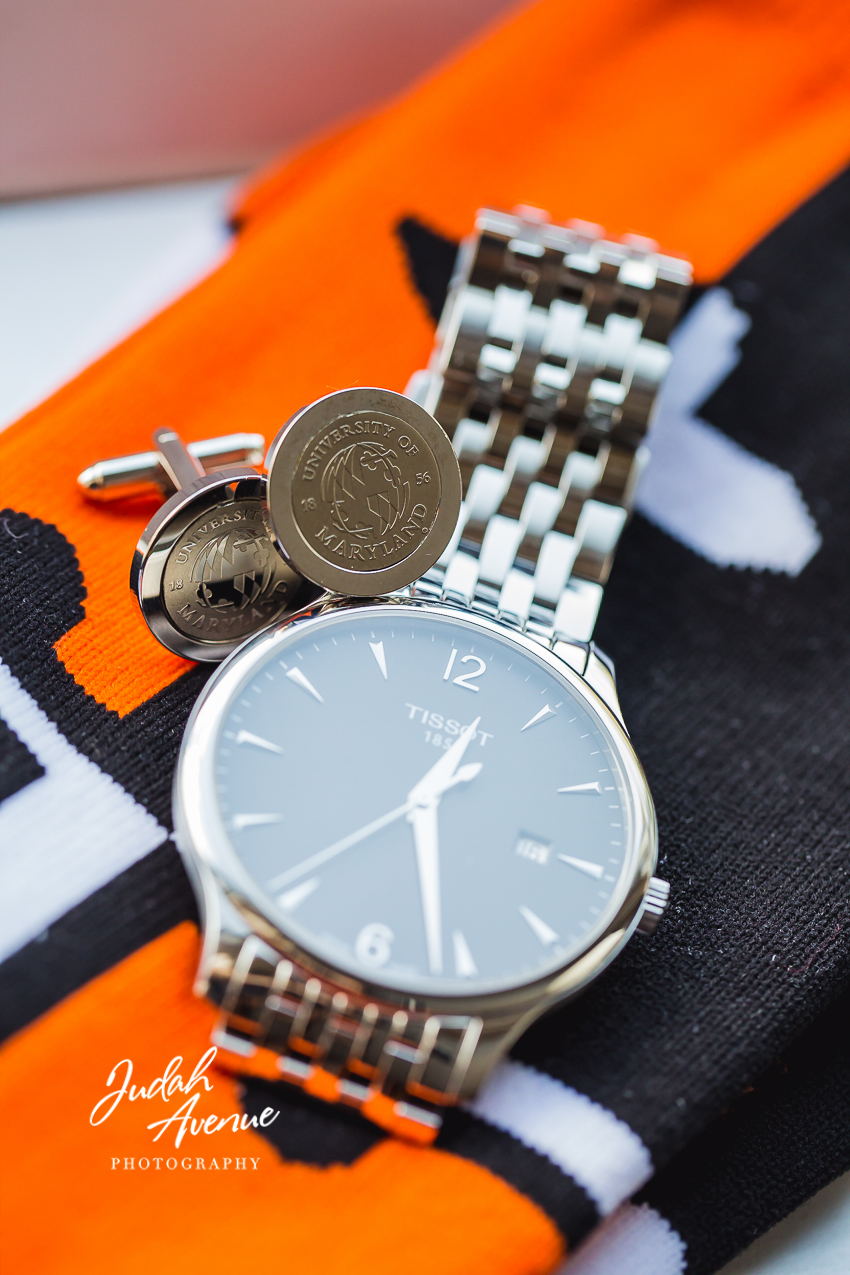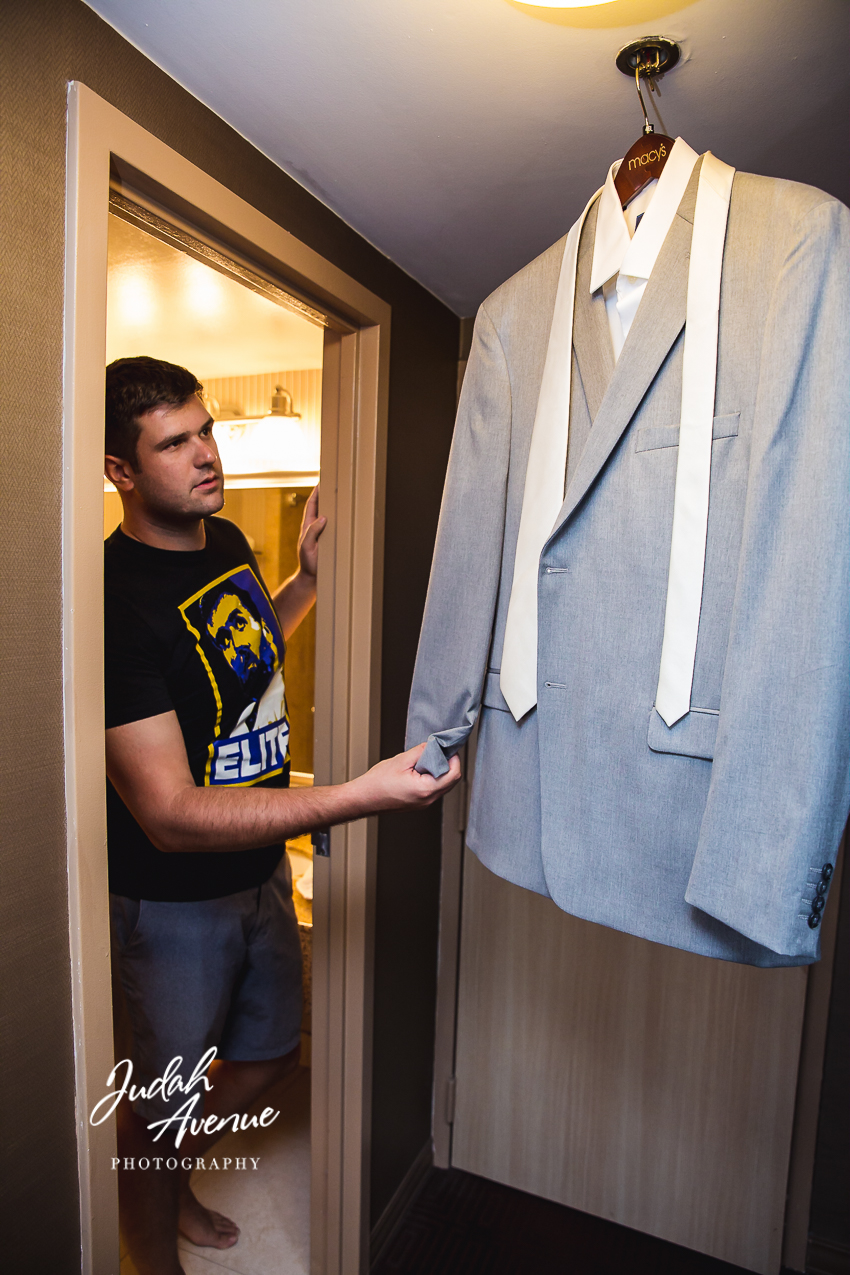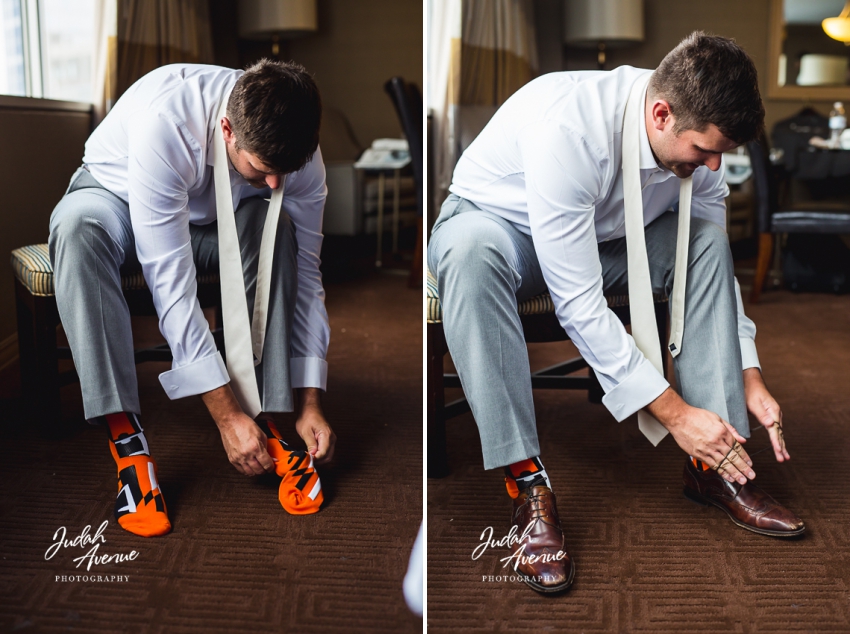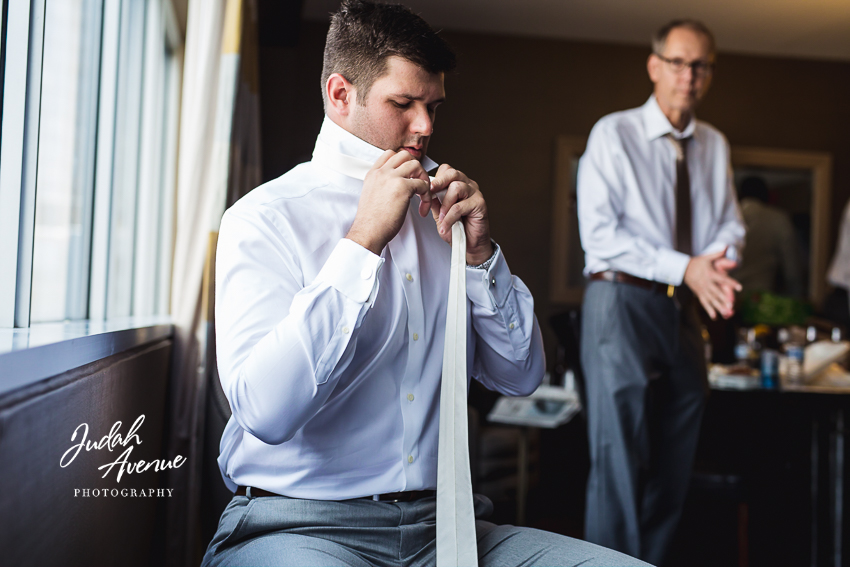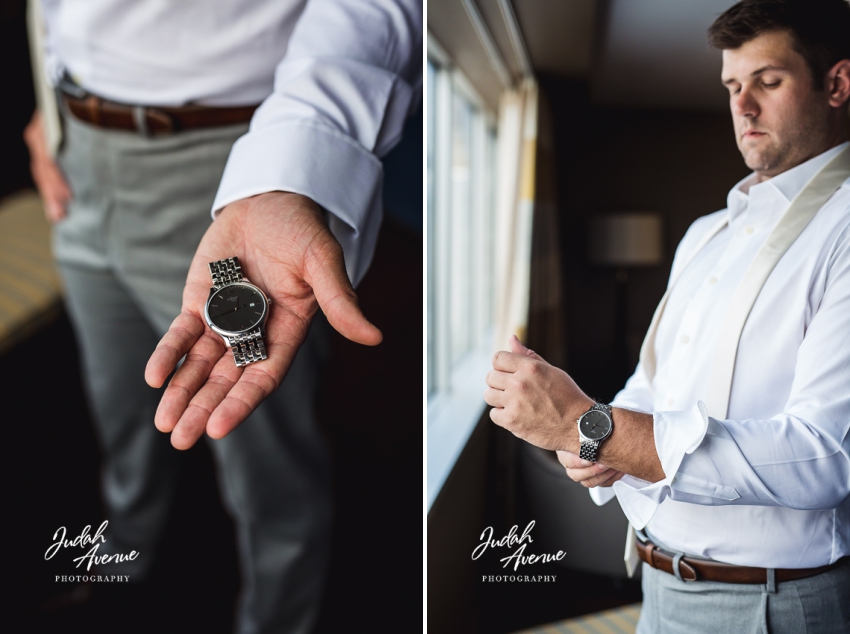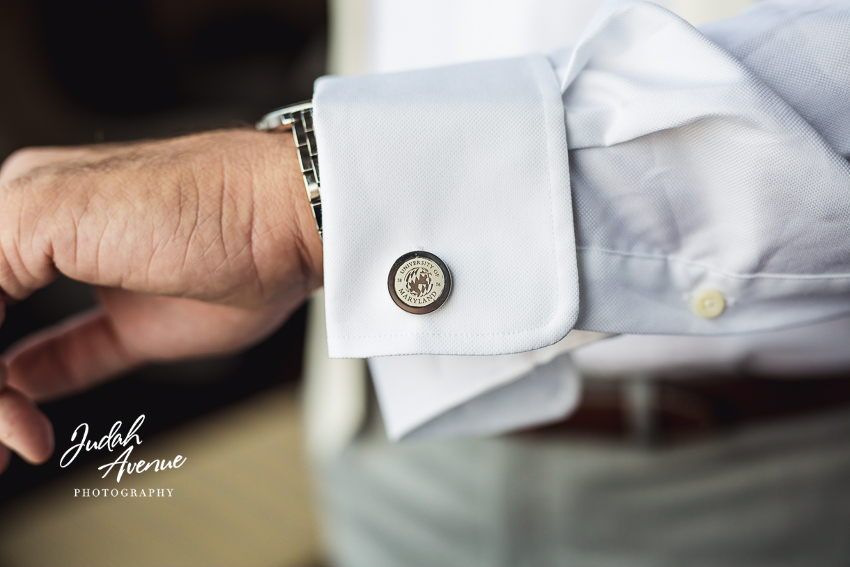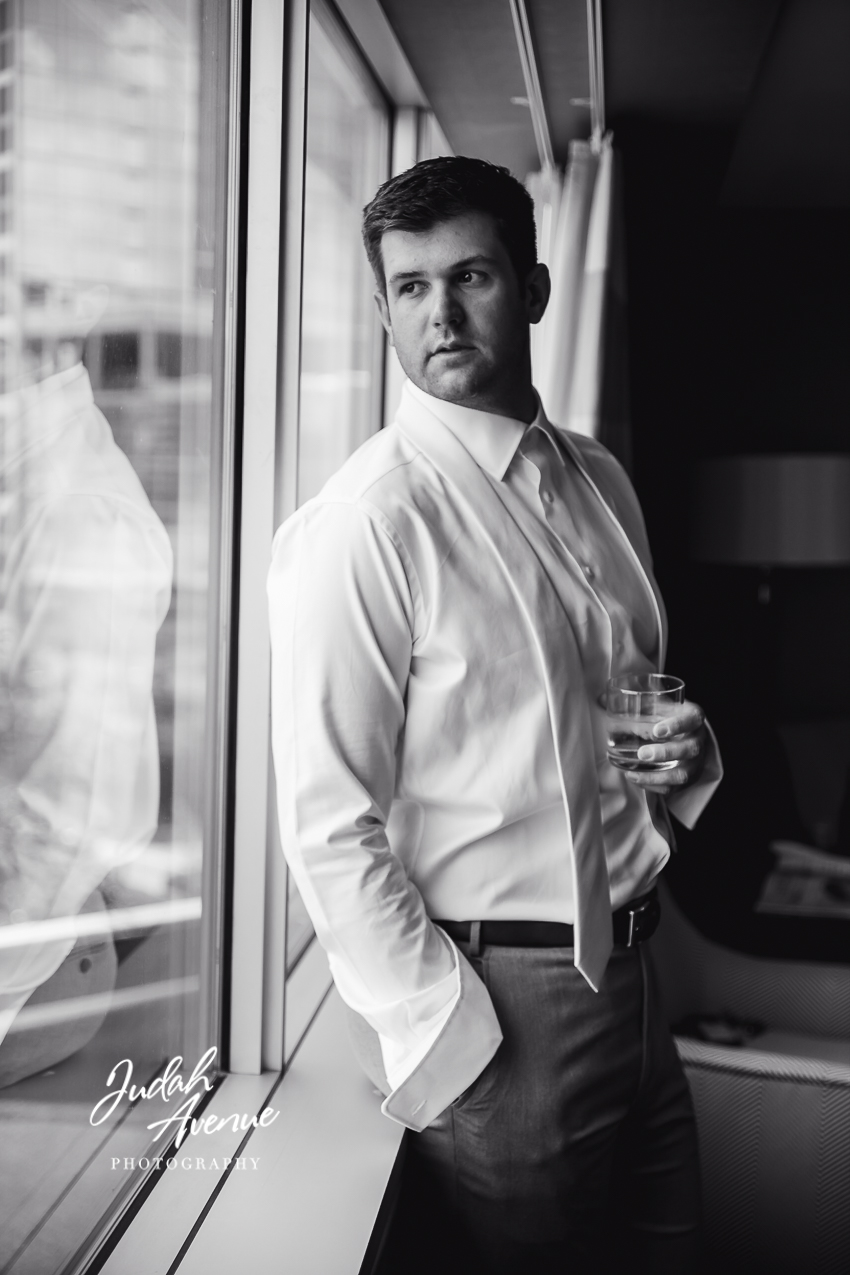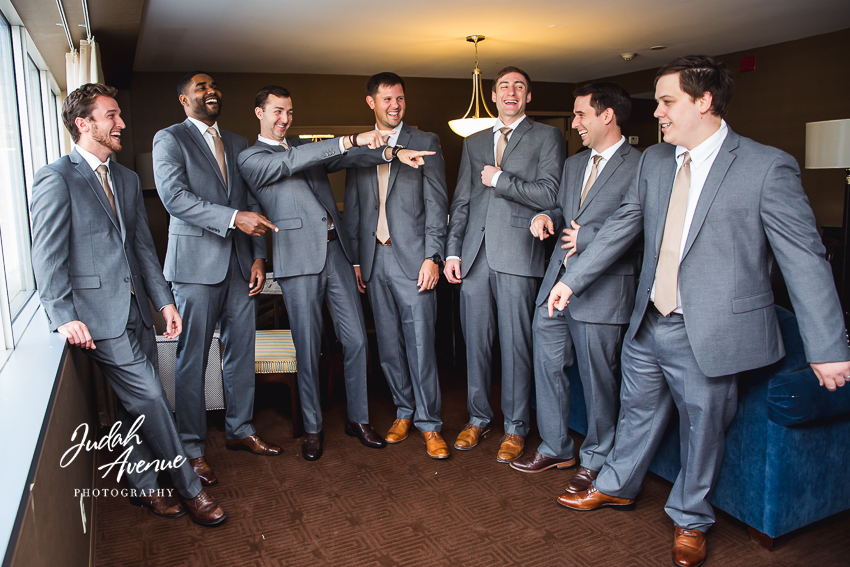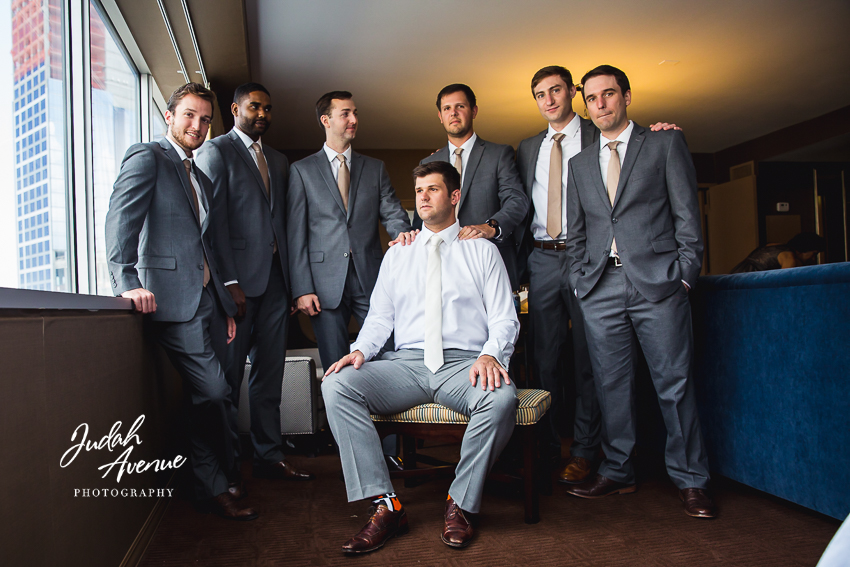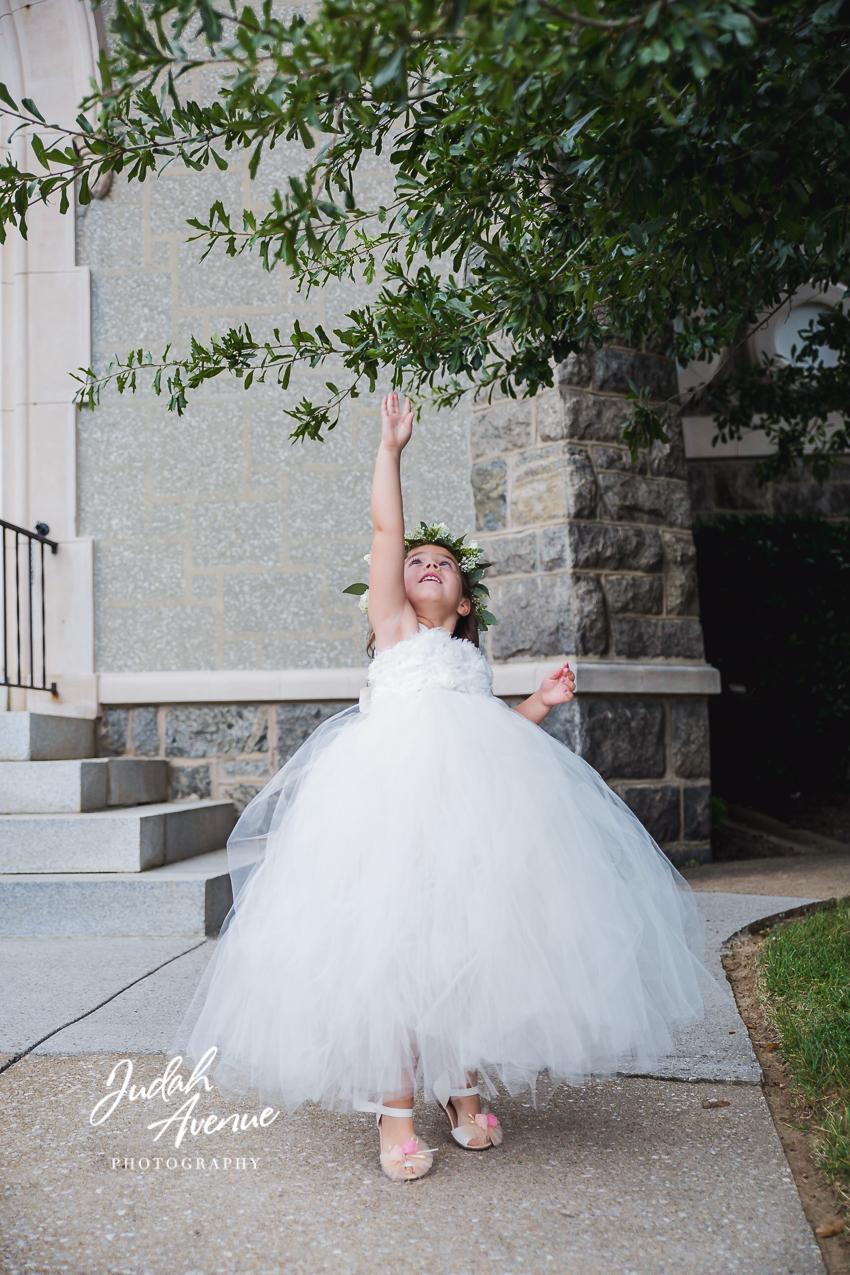 The pews of the St. Mark church were filled with guests, eagerly anticipating the arrival of the wedding party.  The processional was led by the most adorable band of flower girls. When Emily stepped into the room, her entrance gave everyone goosebumps. The couple lovingly exchanged their vows and sealed their promise with a kiss. Everyone cheered at the big moment and we snapped photos of everything. Of course, we simply had to get photos of the couple as they began this next journey in their lives, so we set off to Federal Hill Park to take some photos of the bride, groom and the wedding party.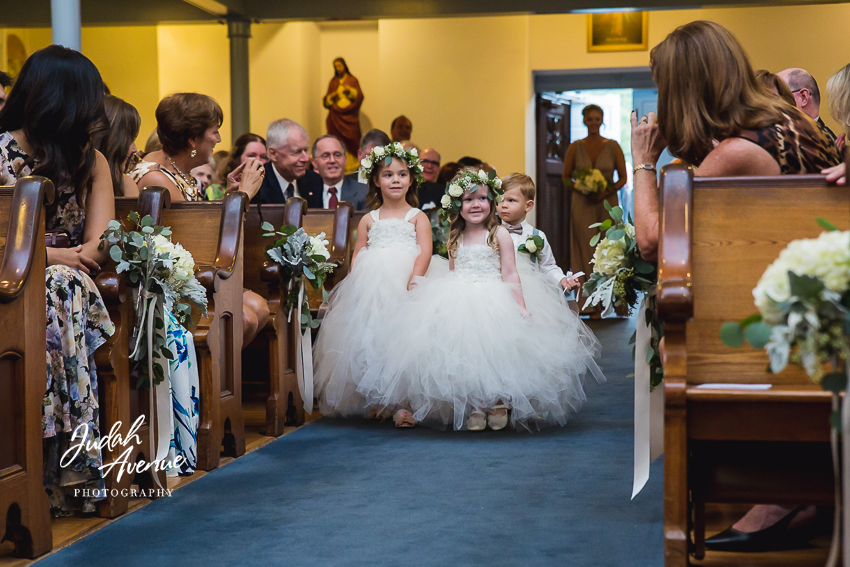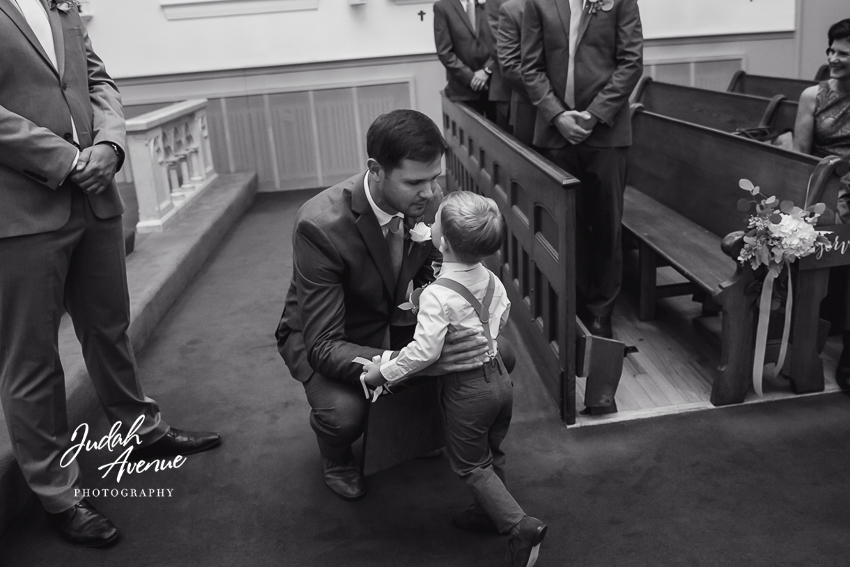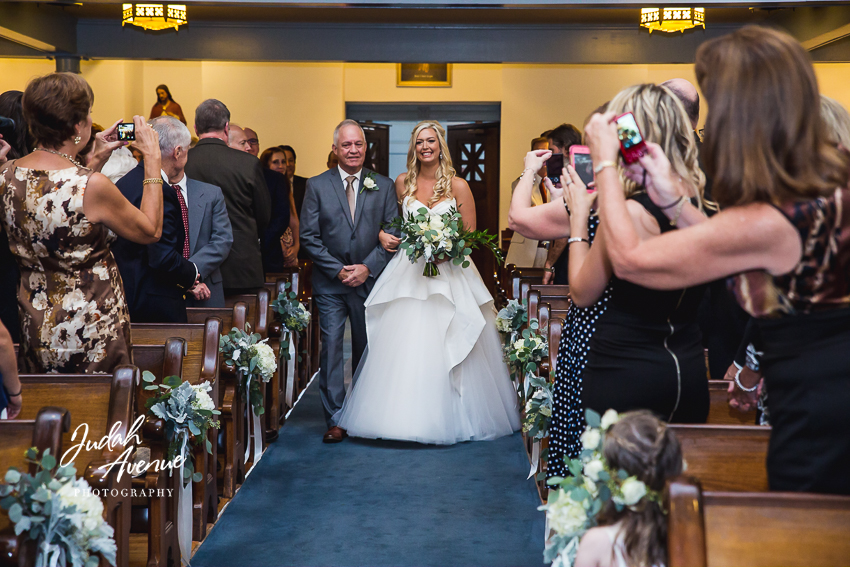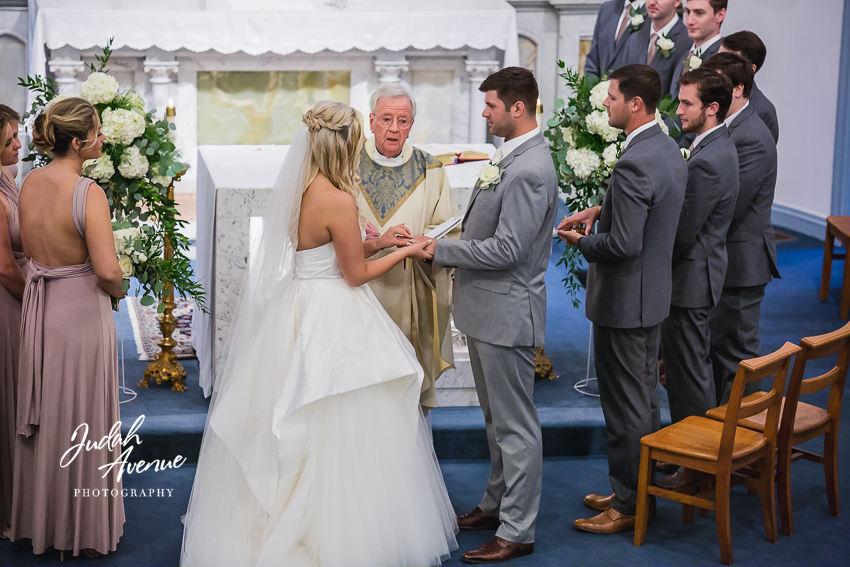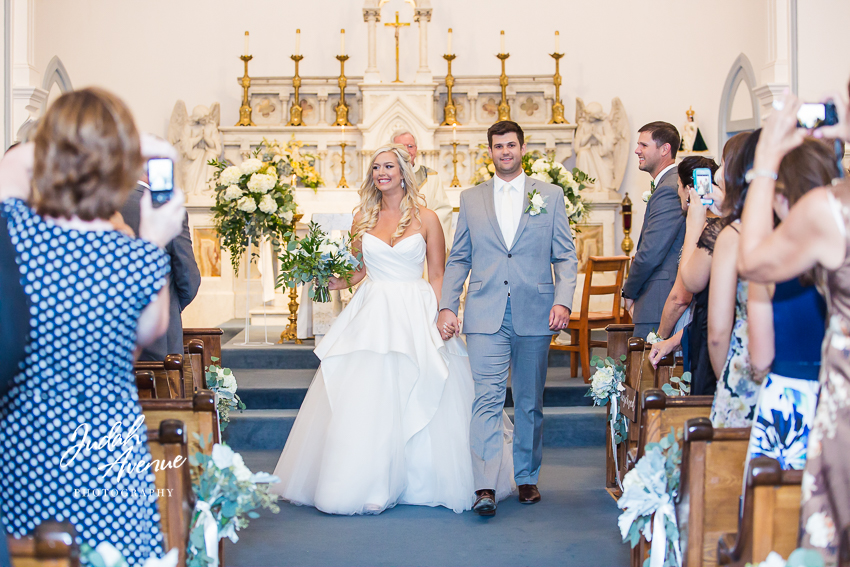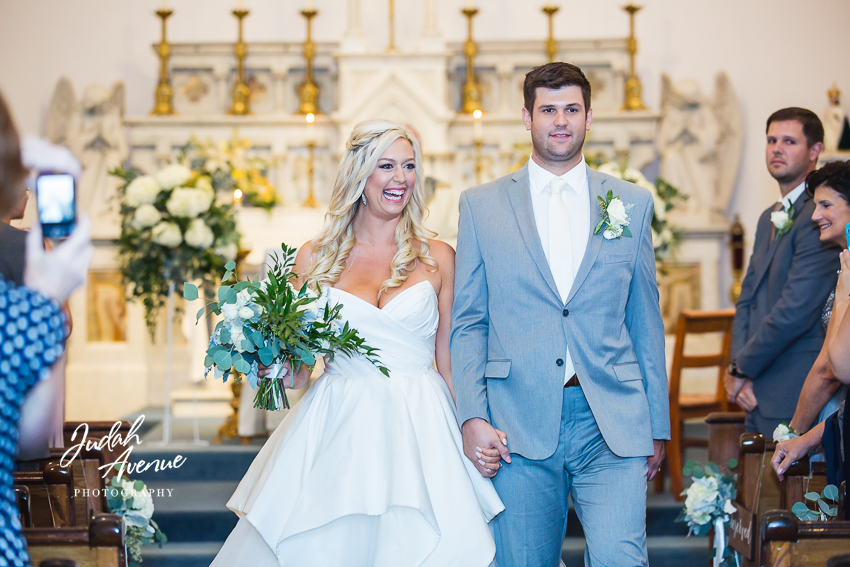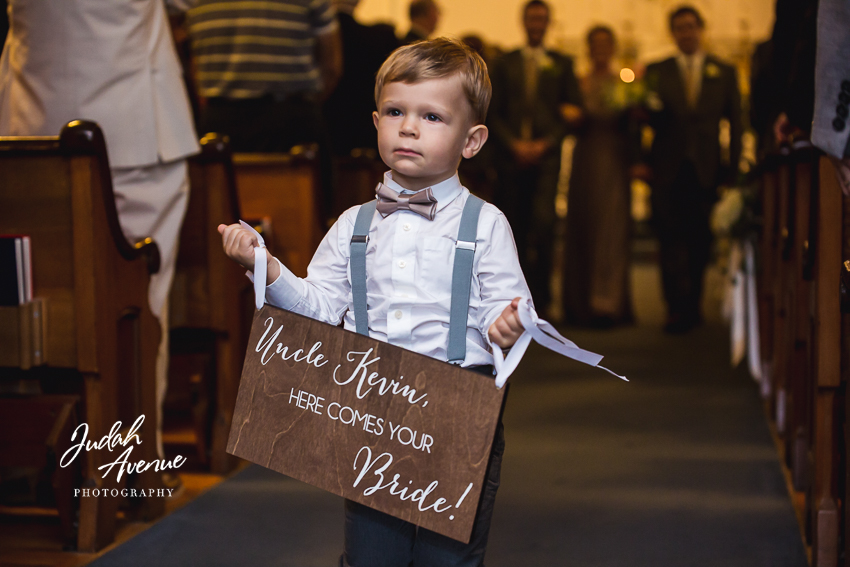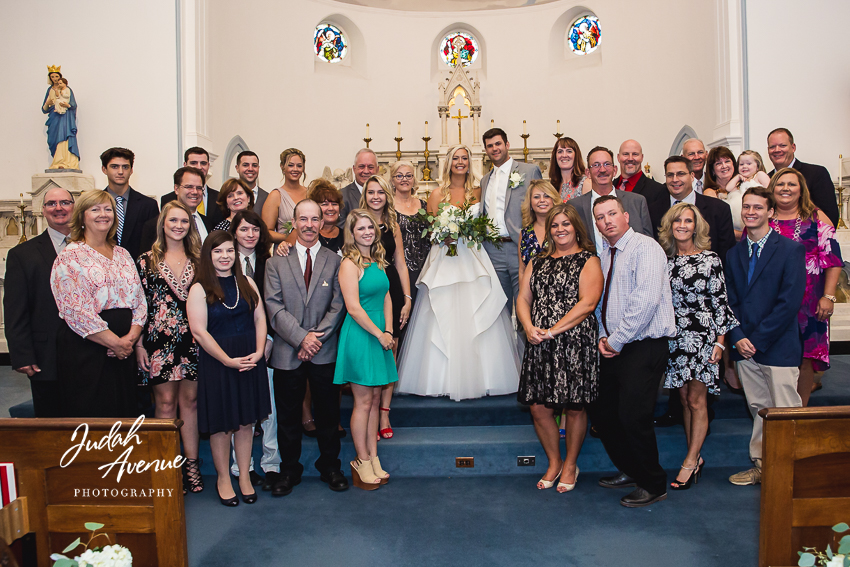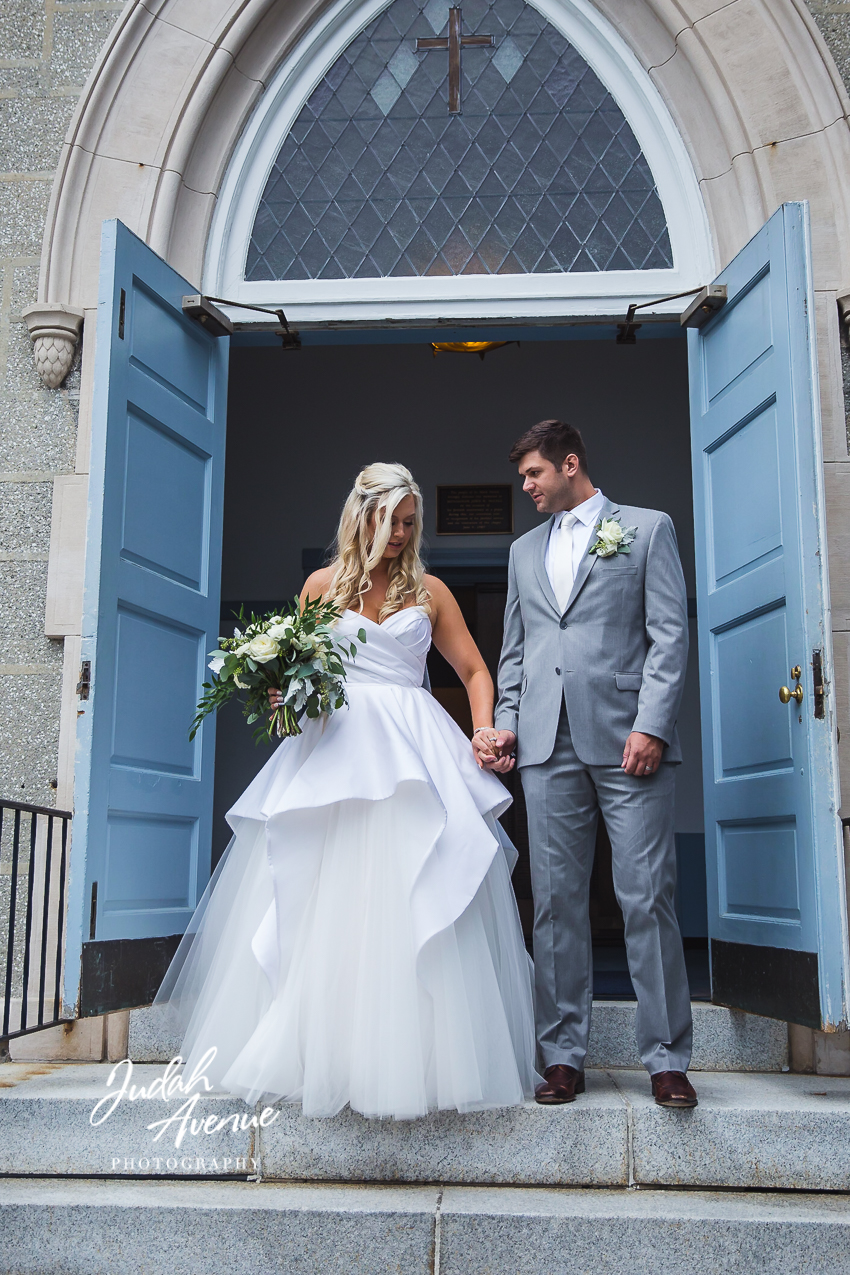 We snapped some stunning photos, and, it didn't seem to matter who was in them, everyone looked as though they were royalty. Then, we took the chance to take a few photos of the newlyweds in Oriole Park as the guests were filling the reception hall inside.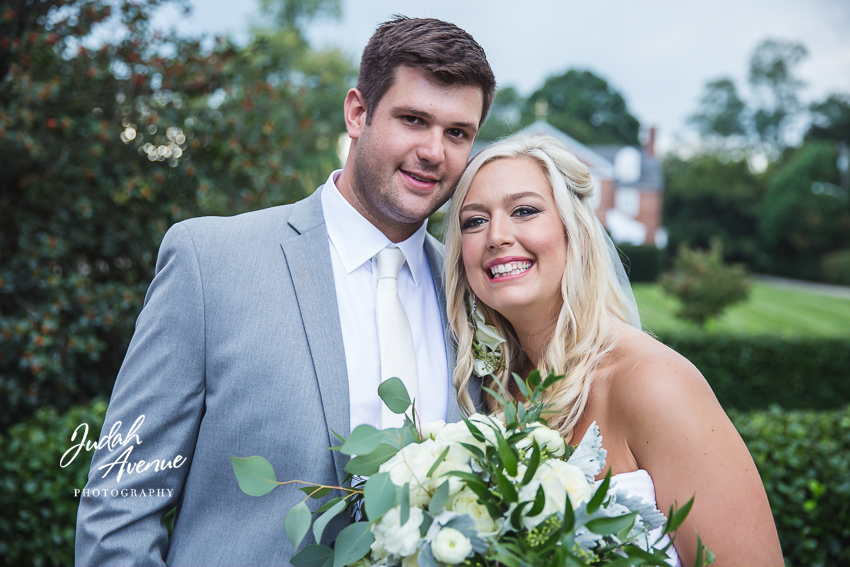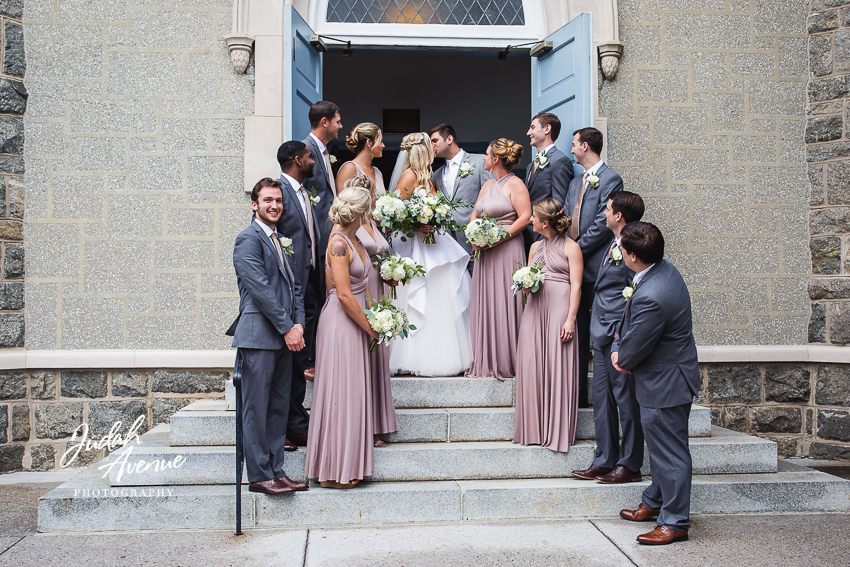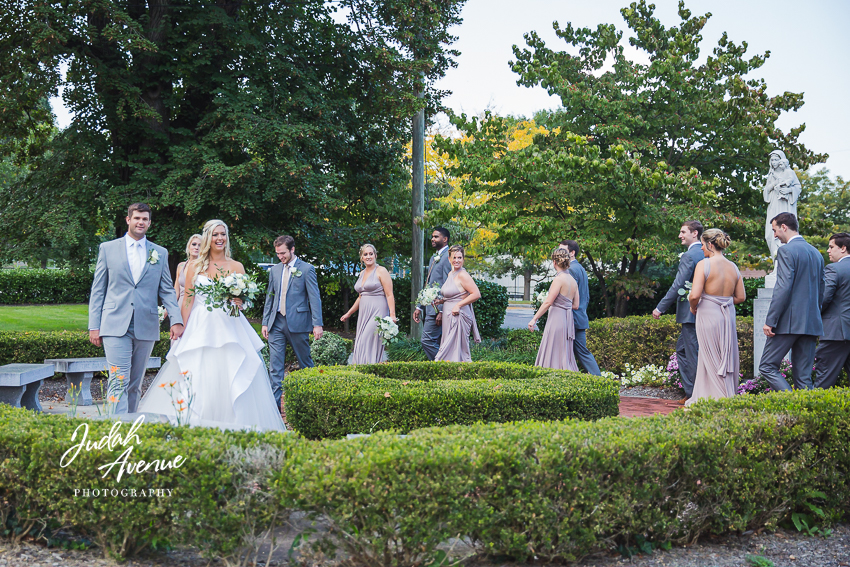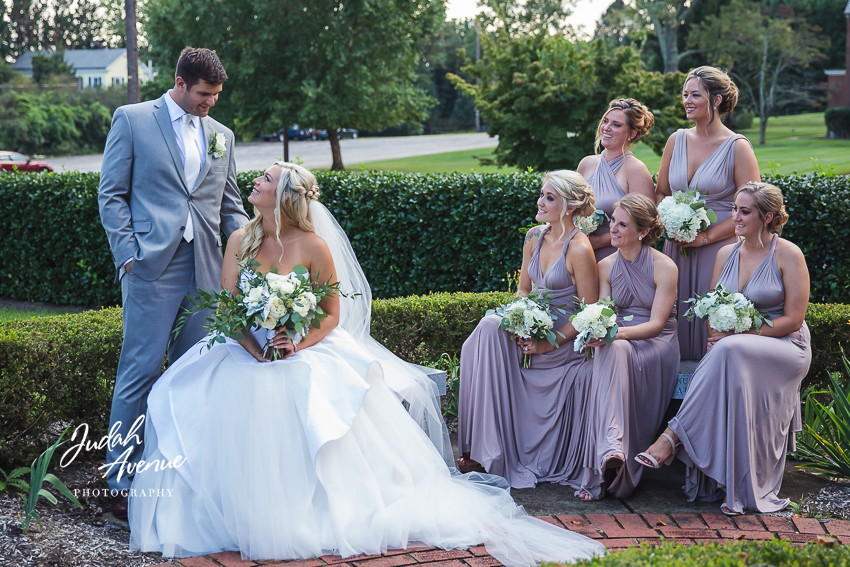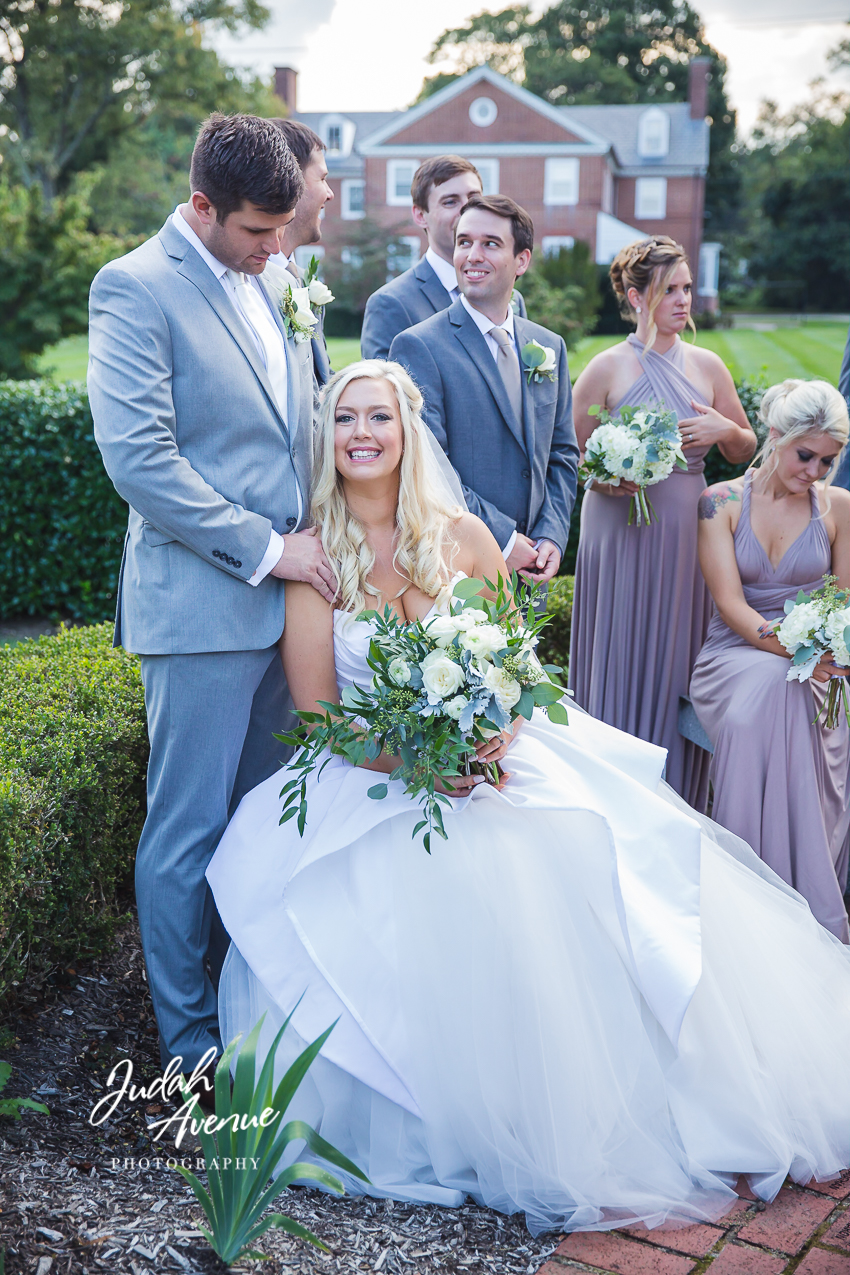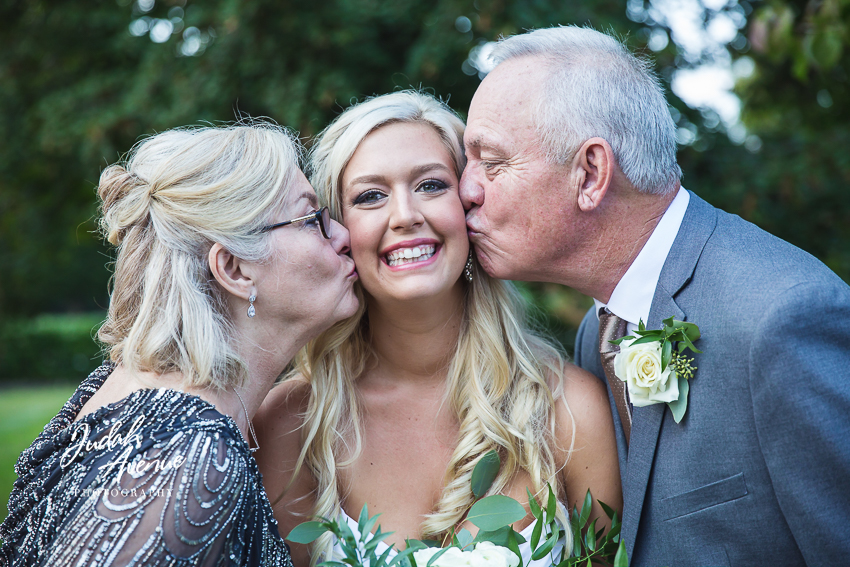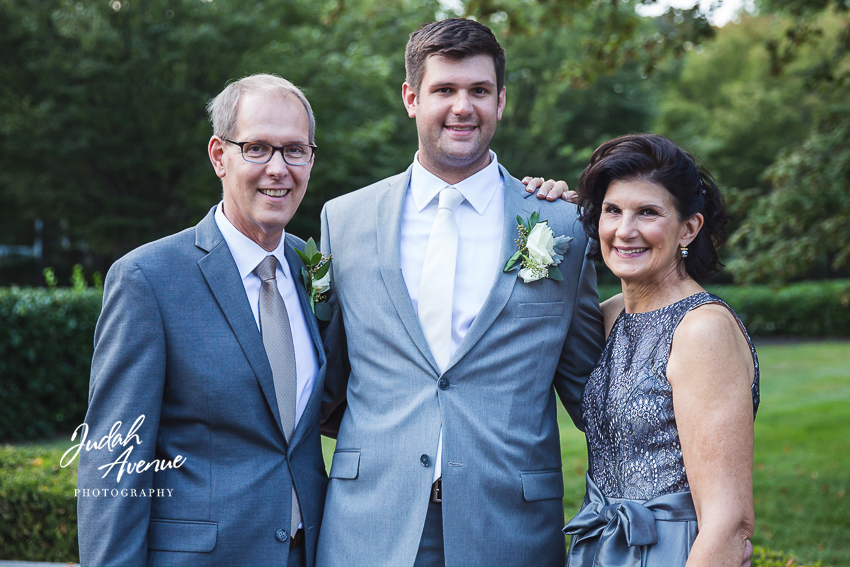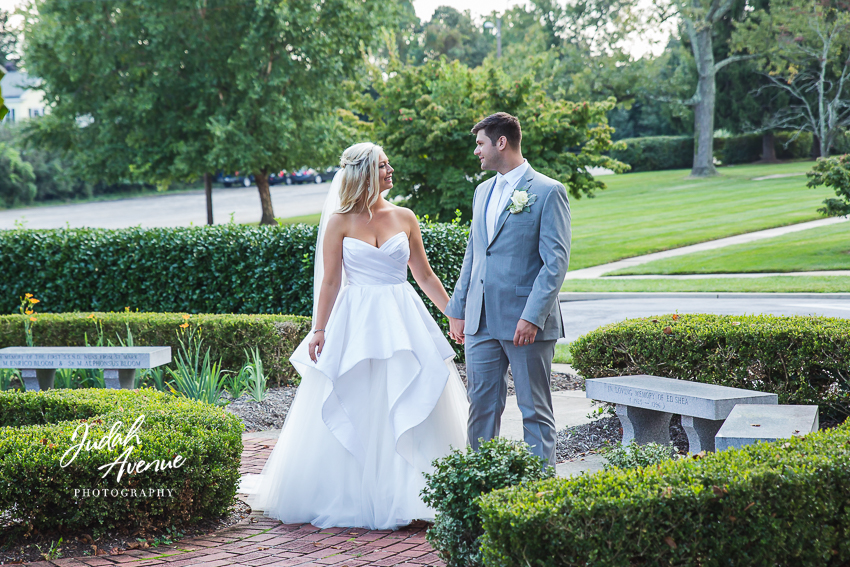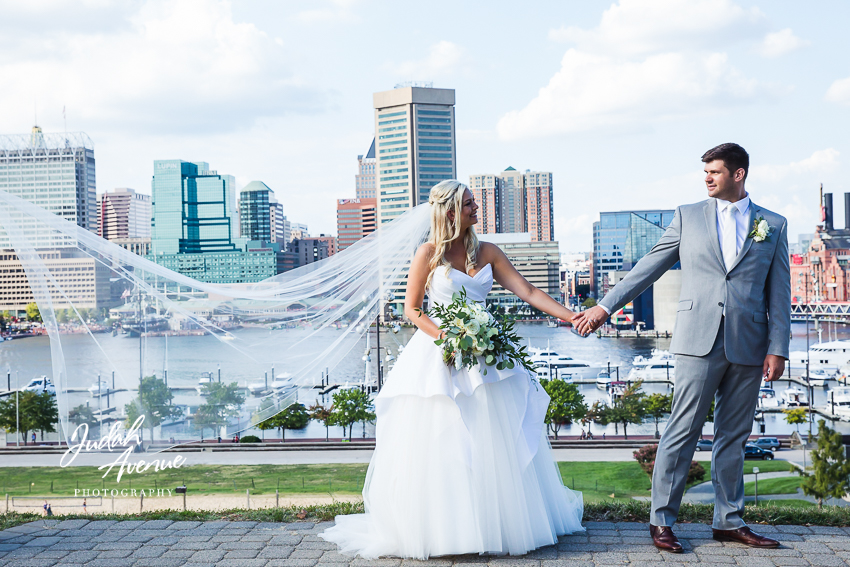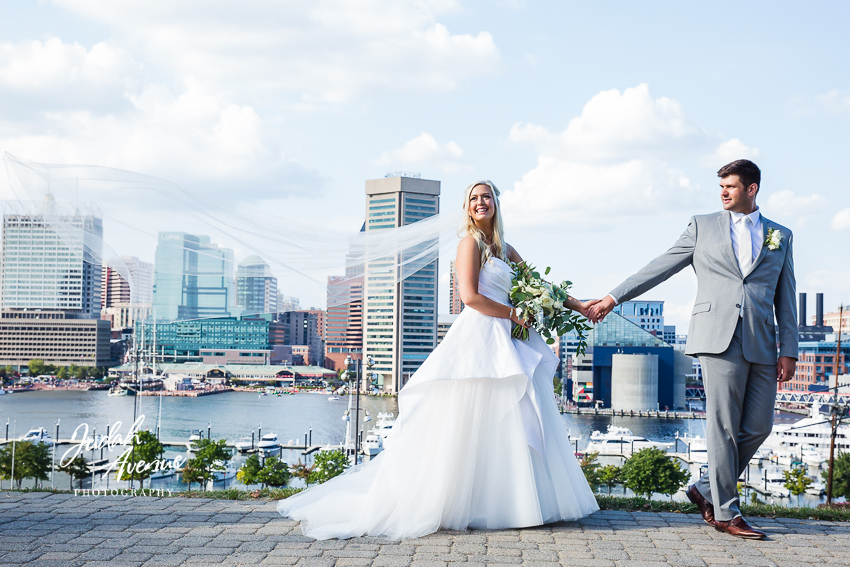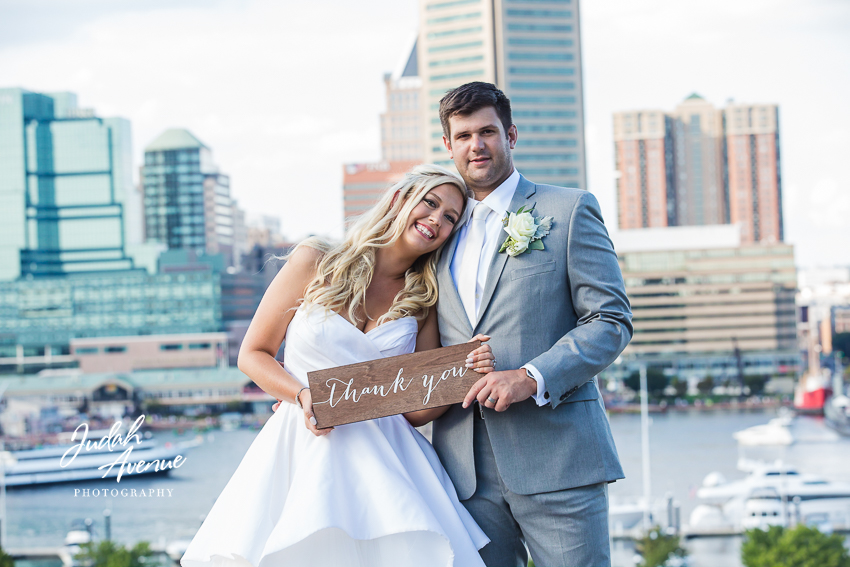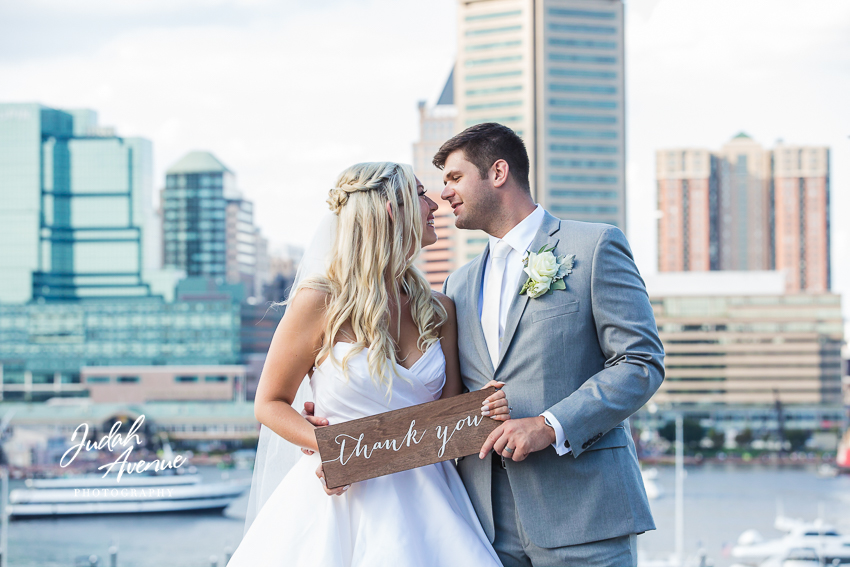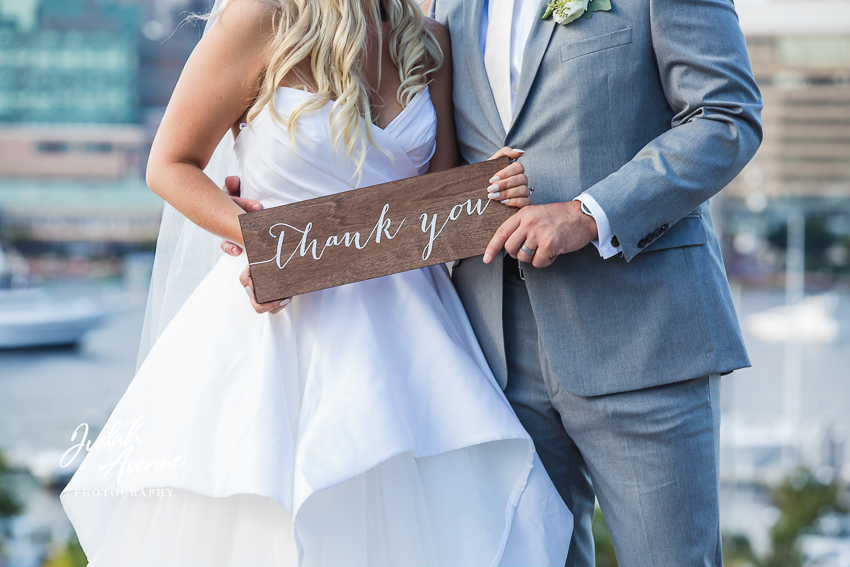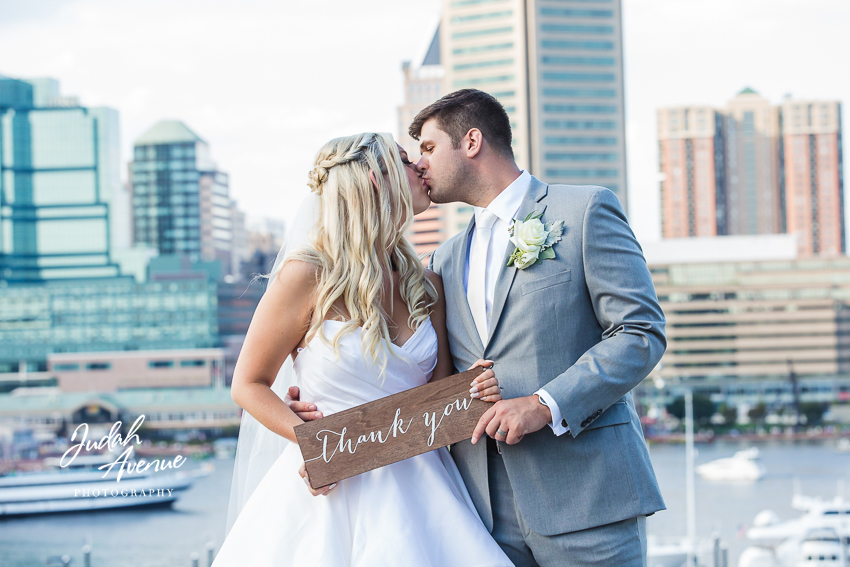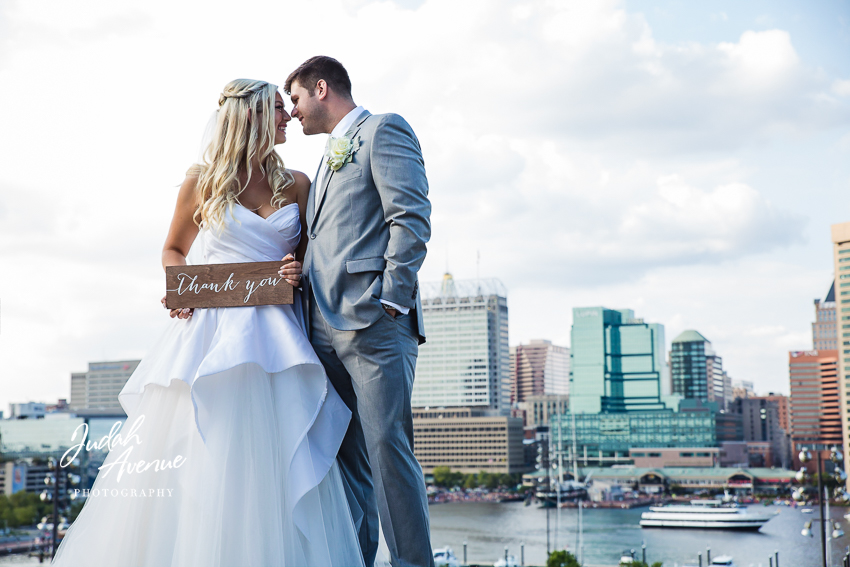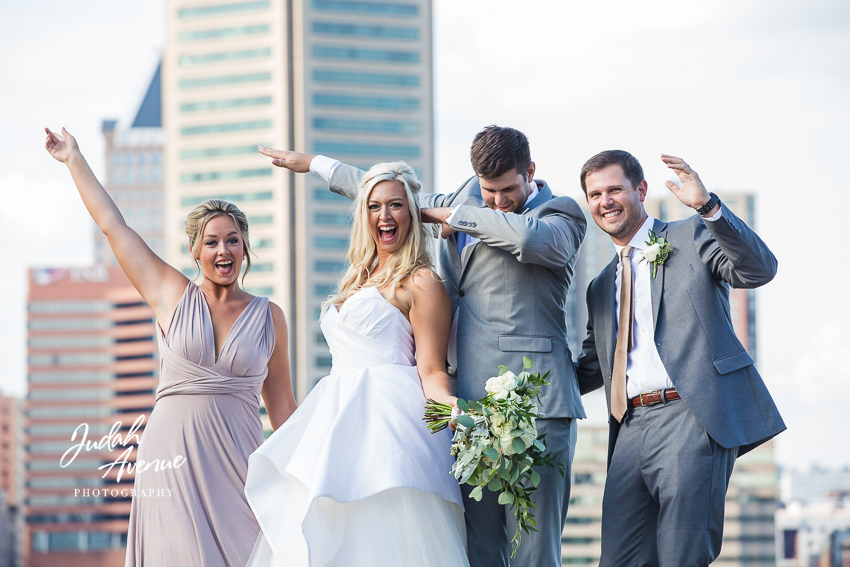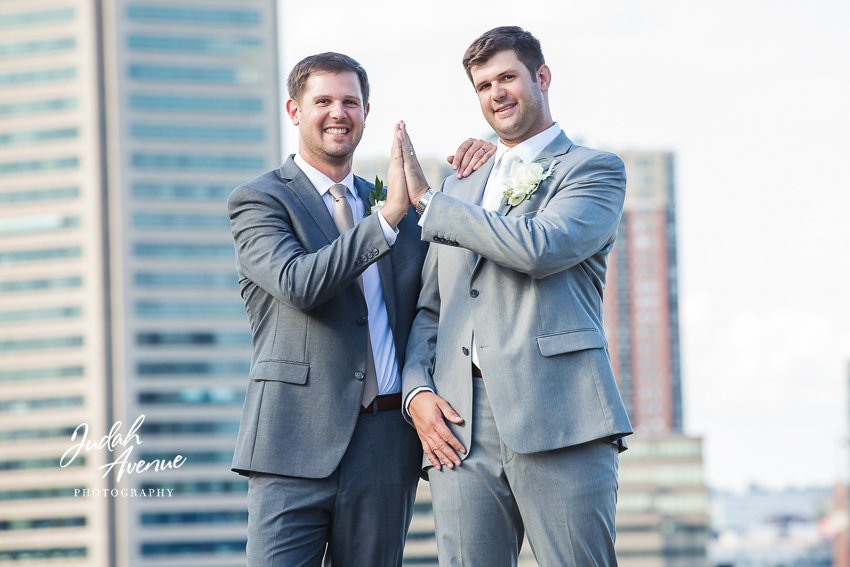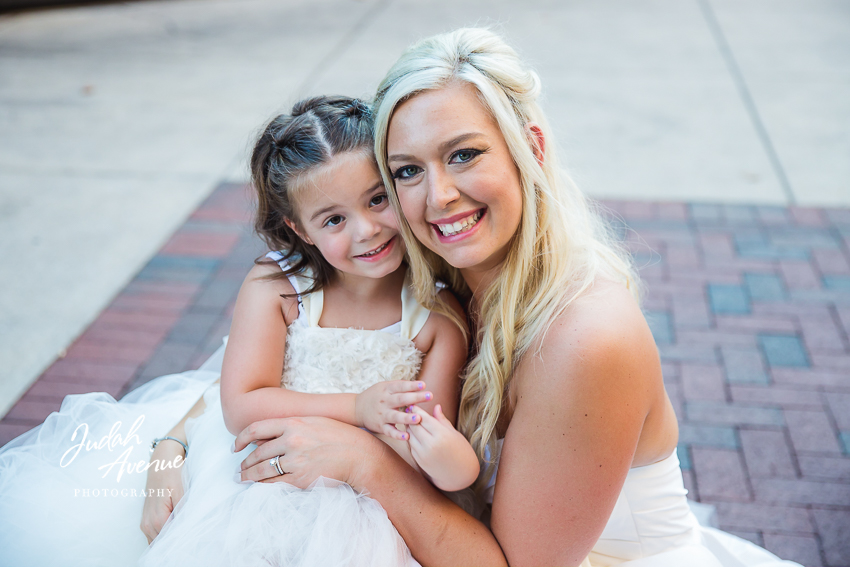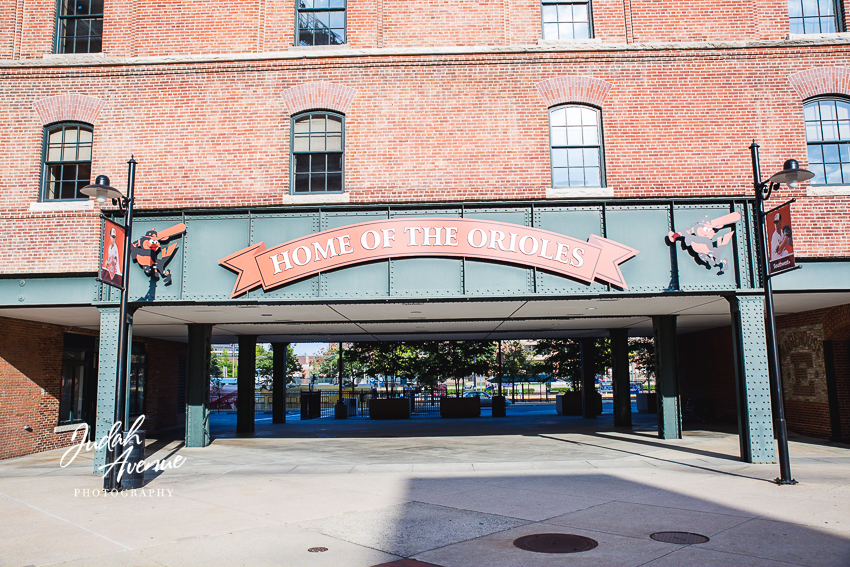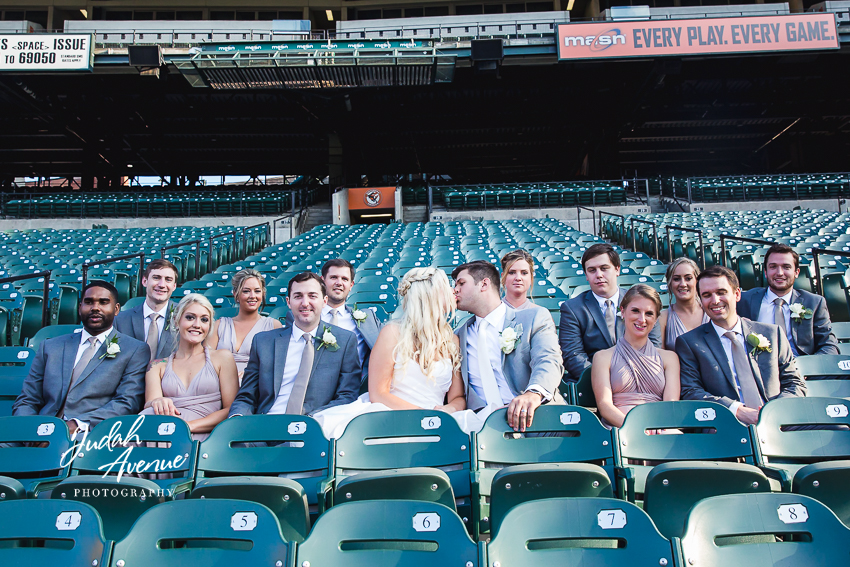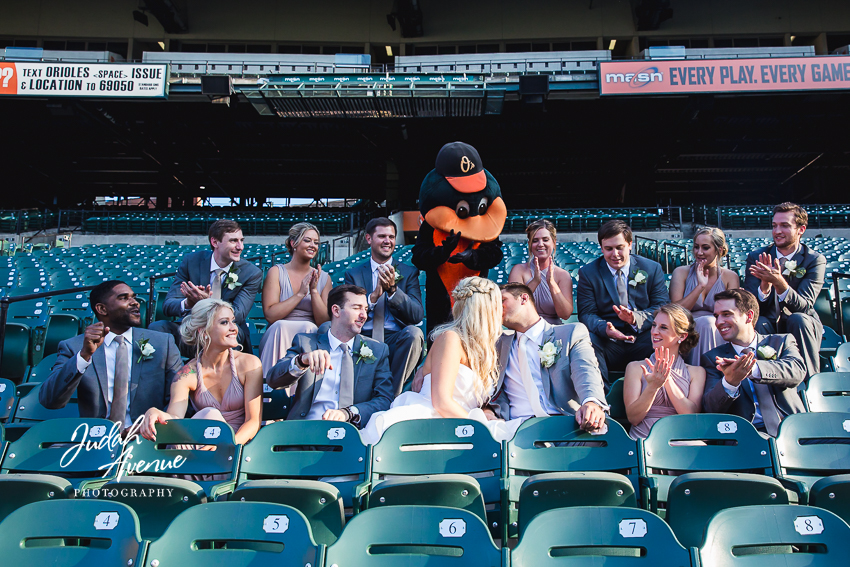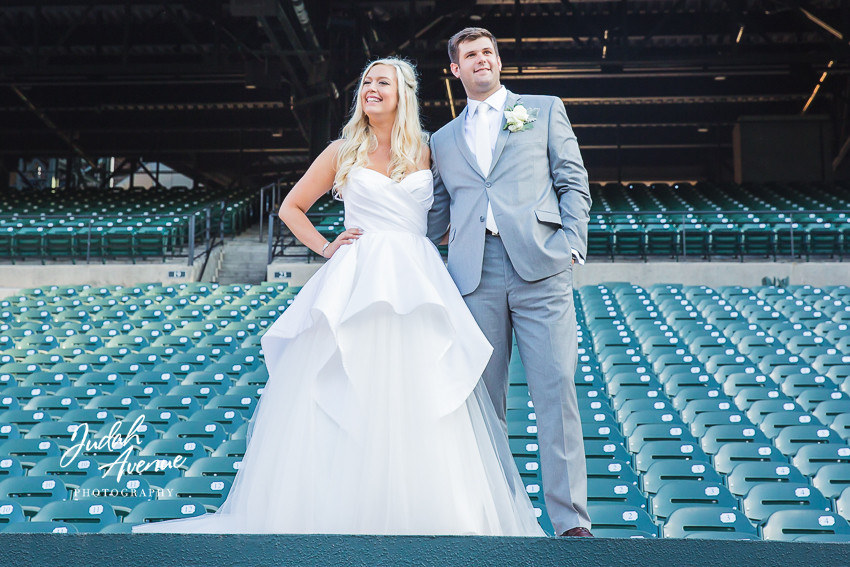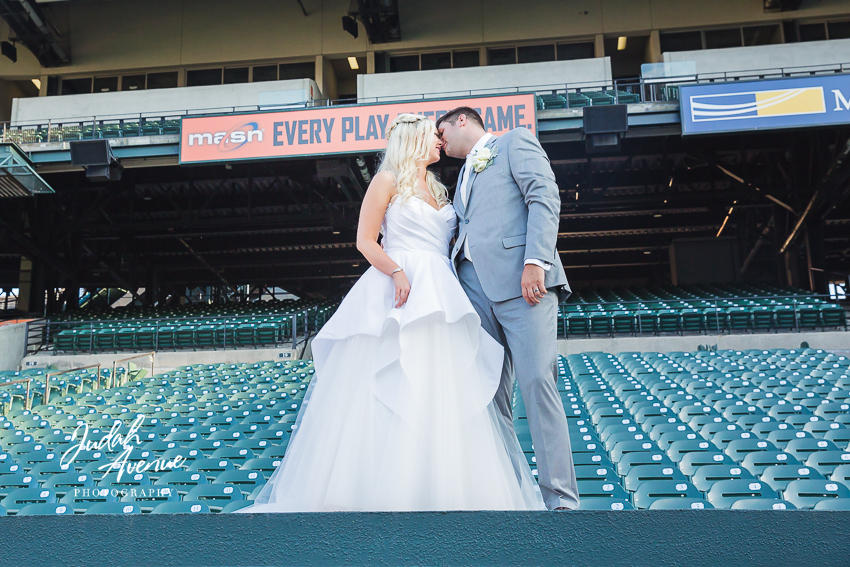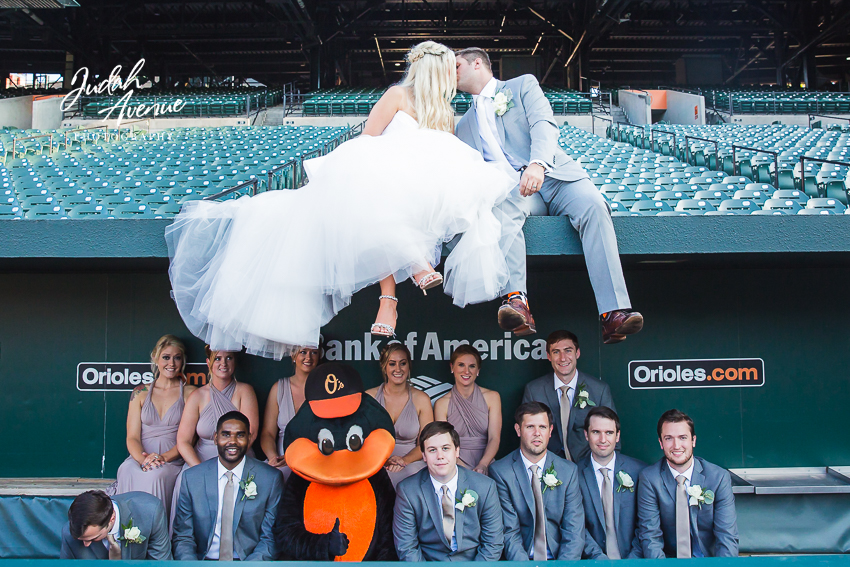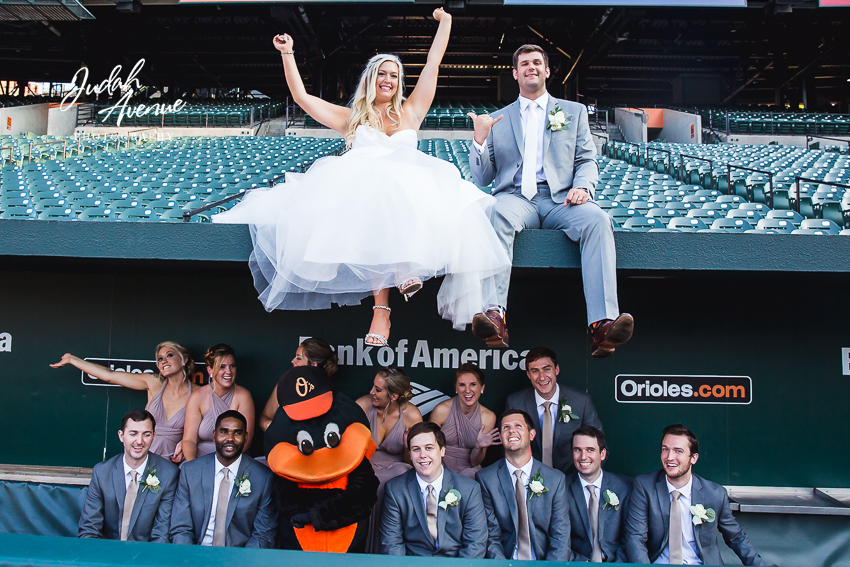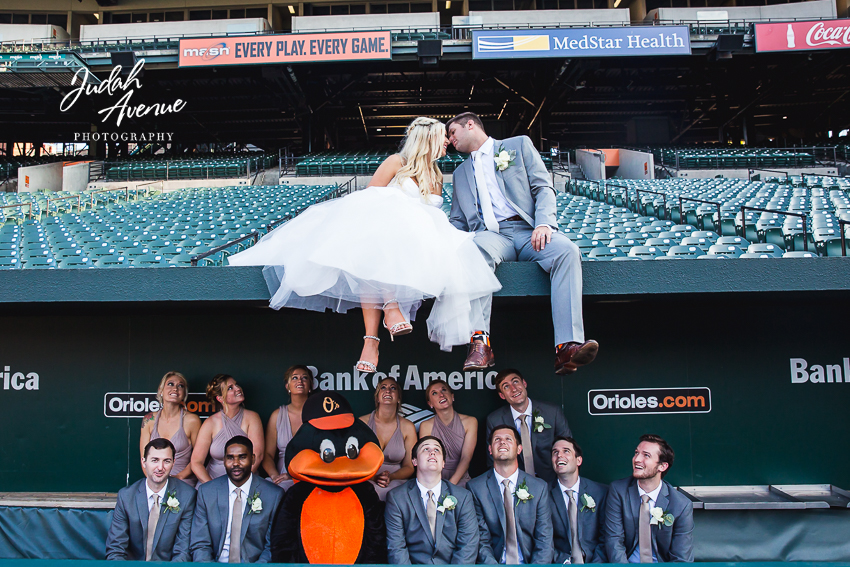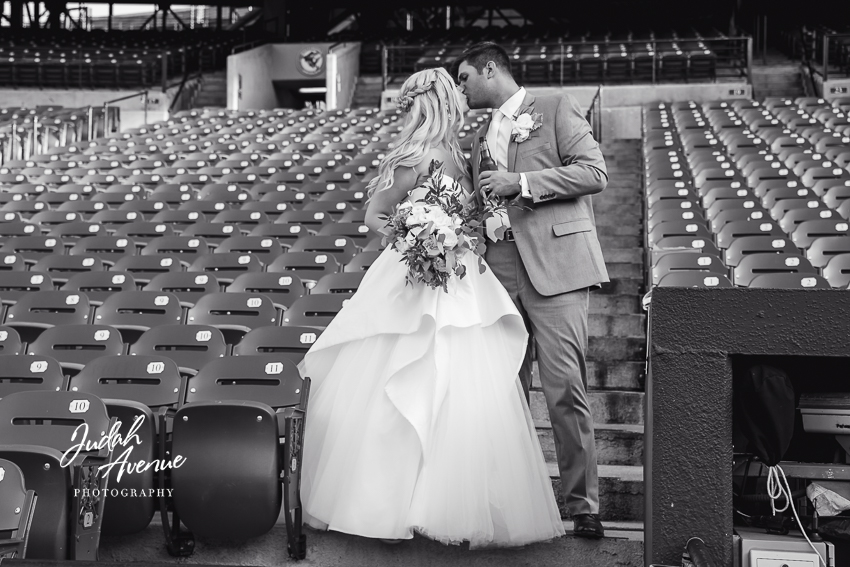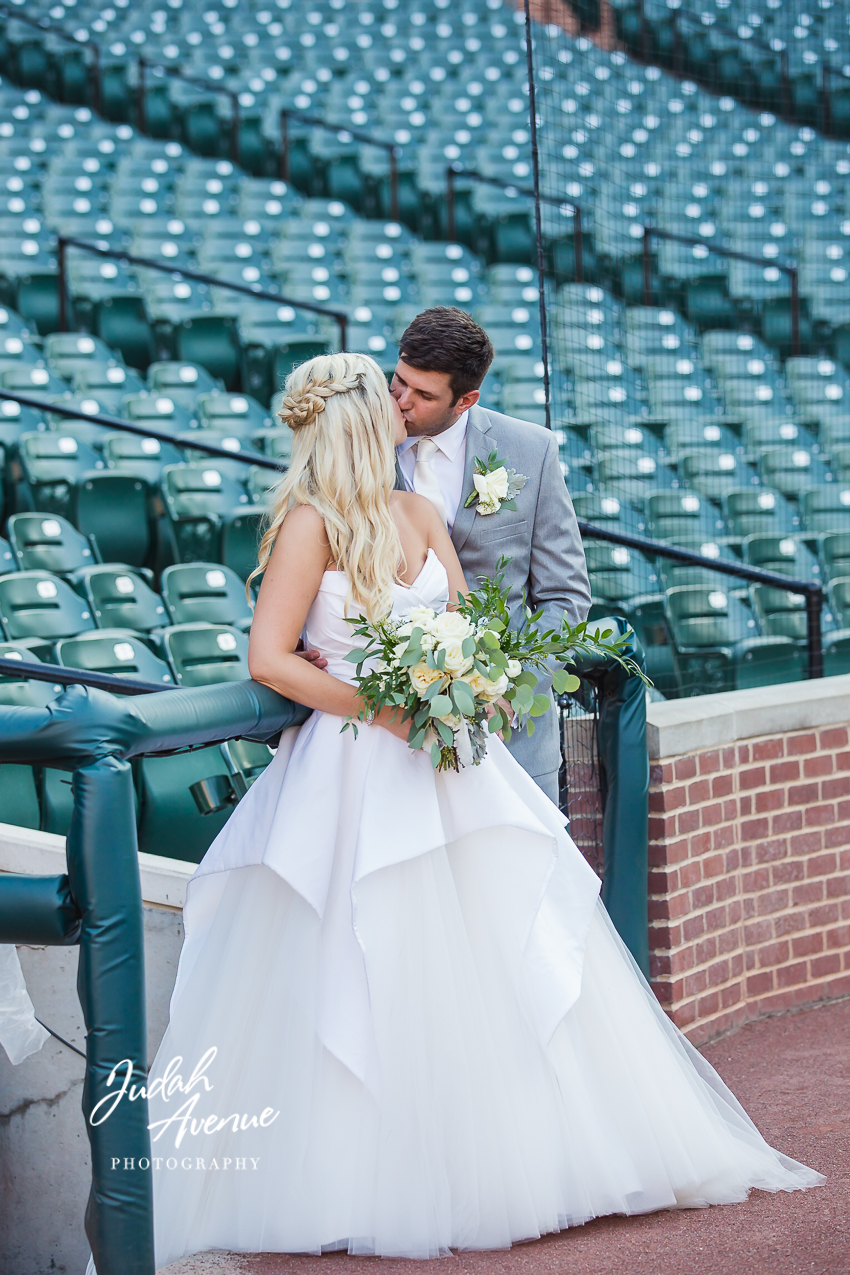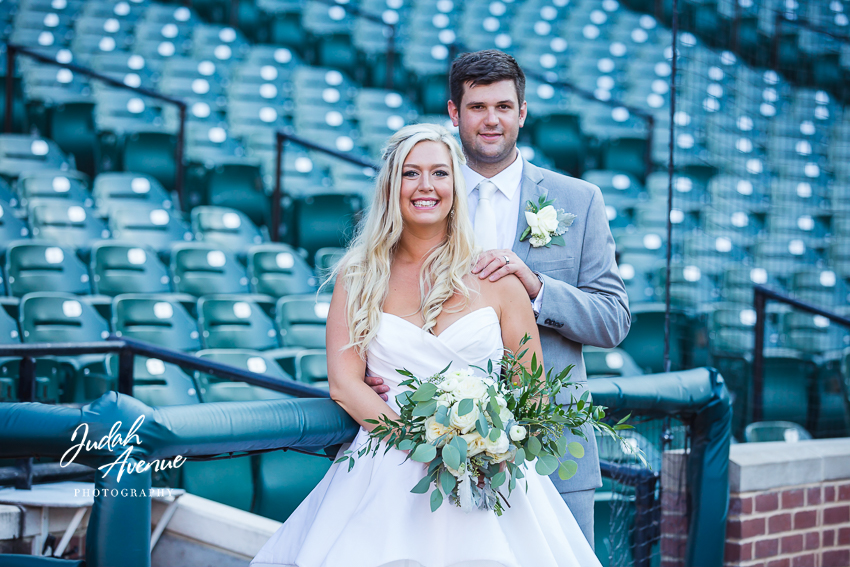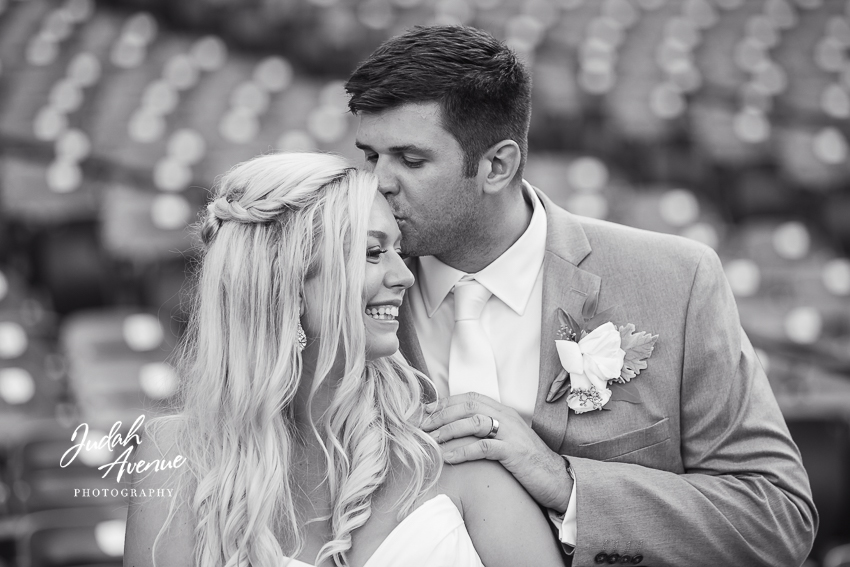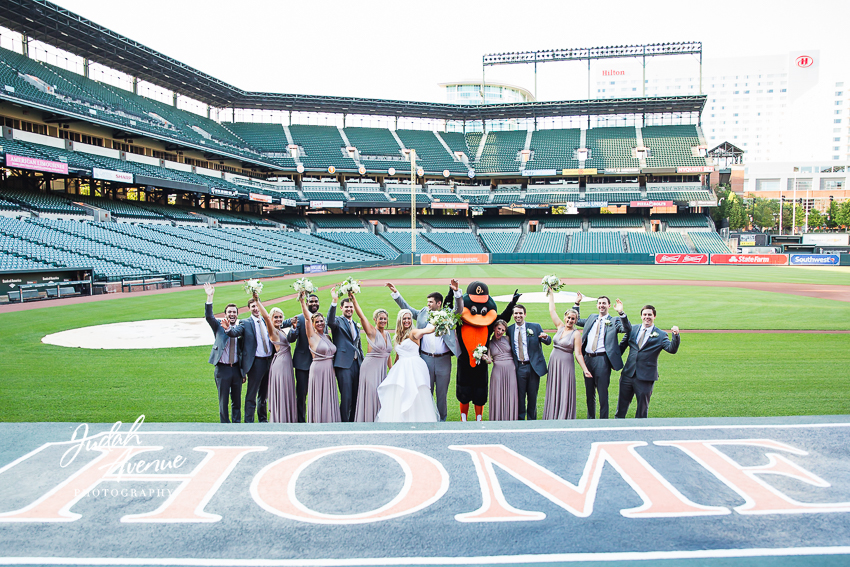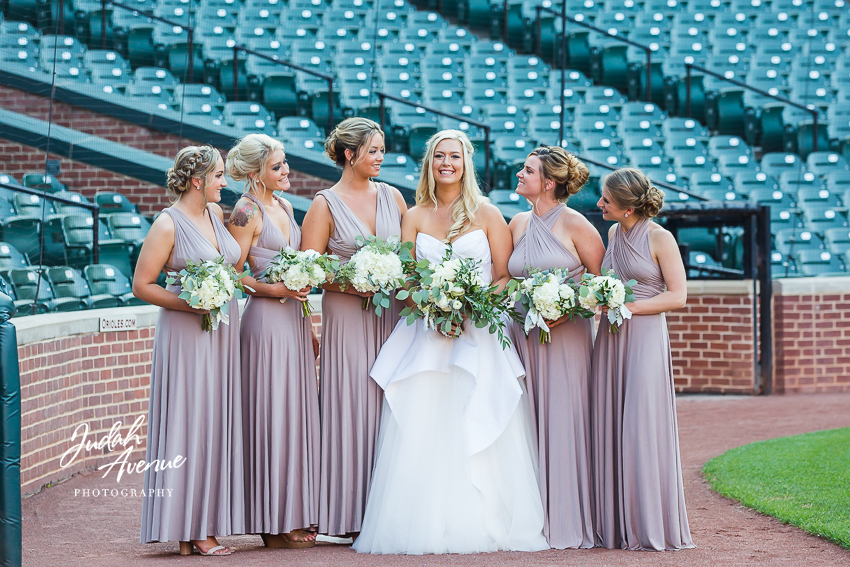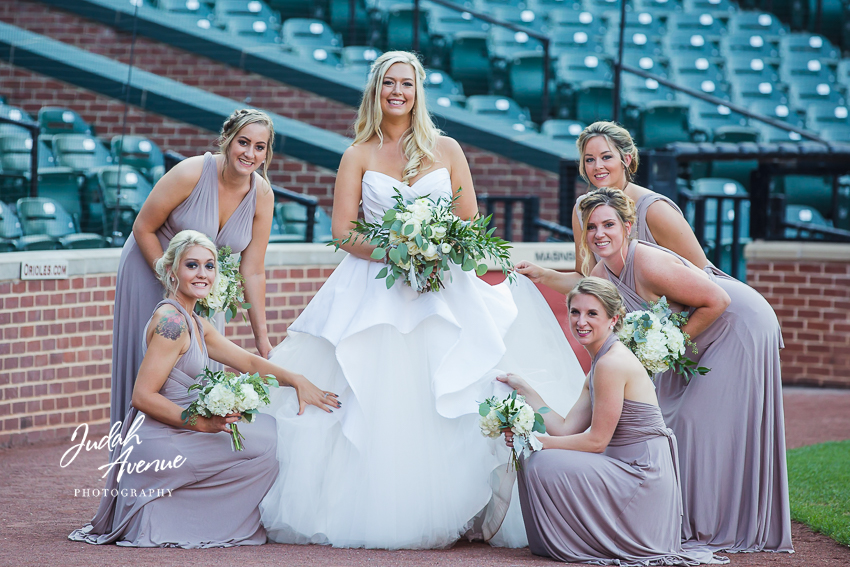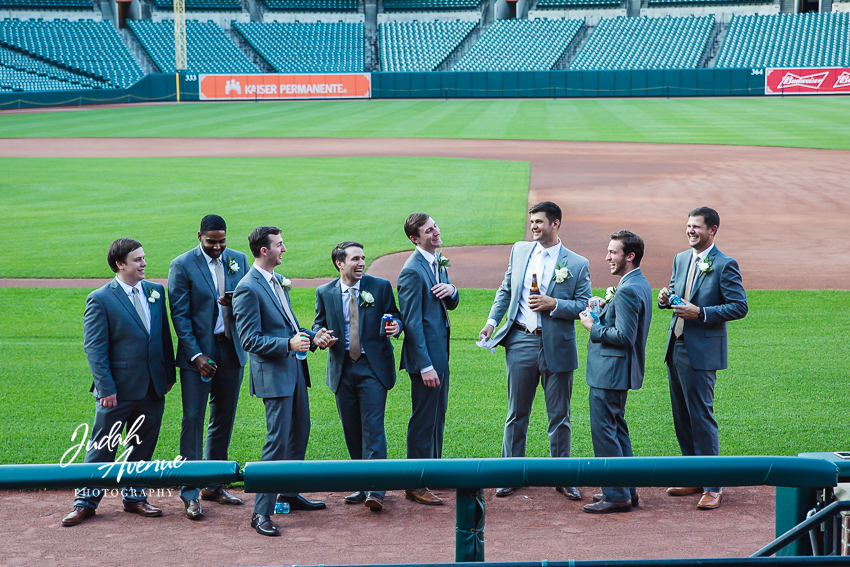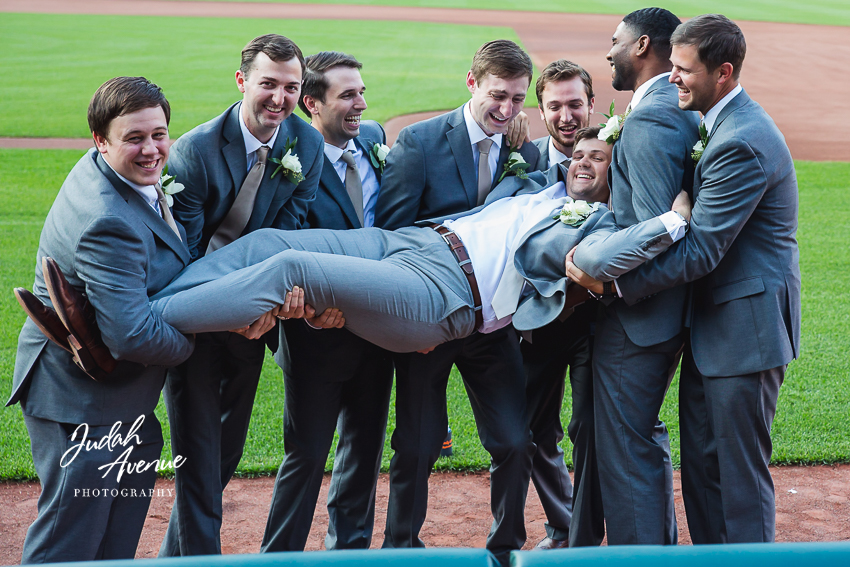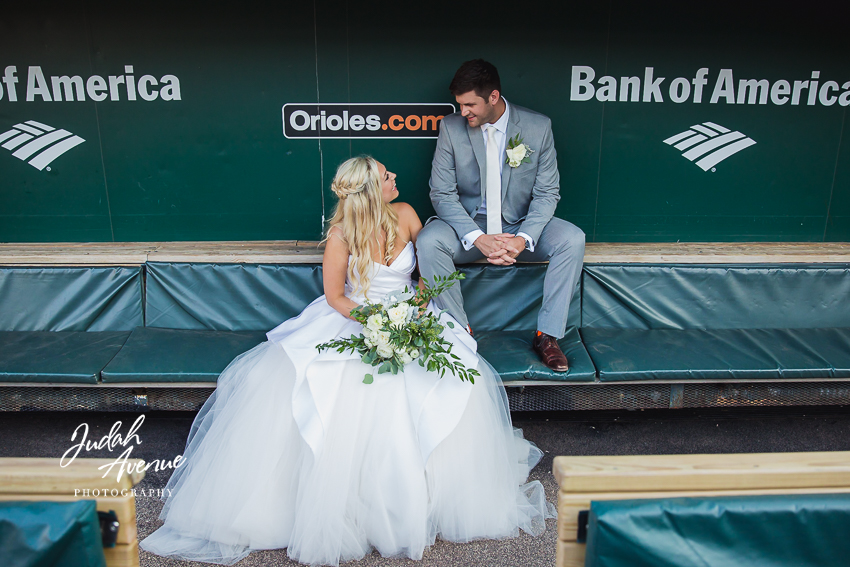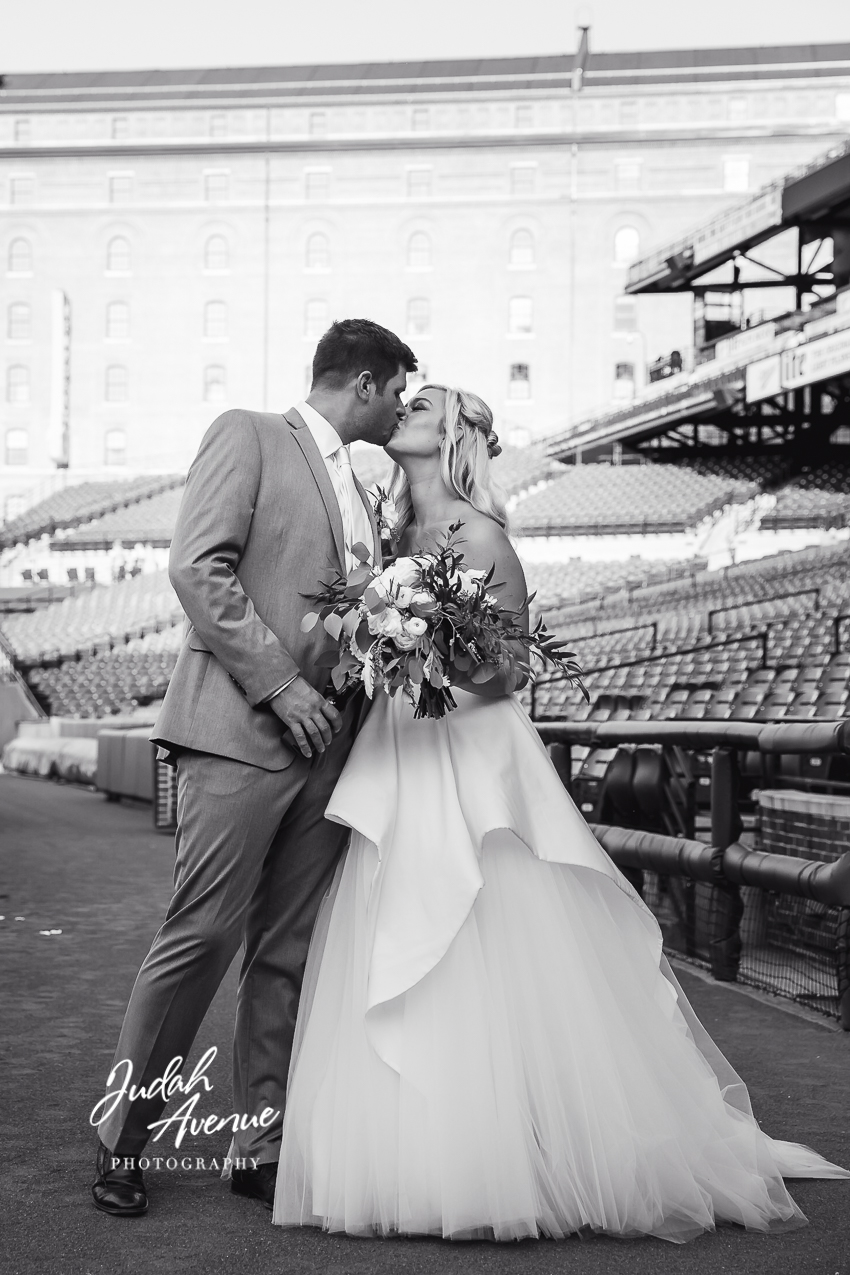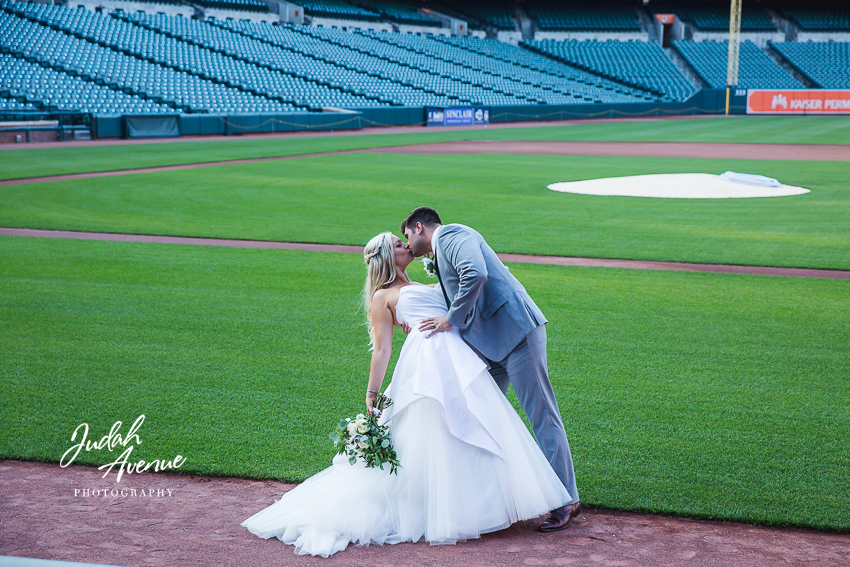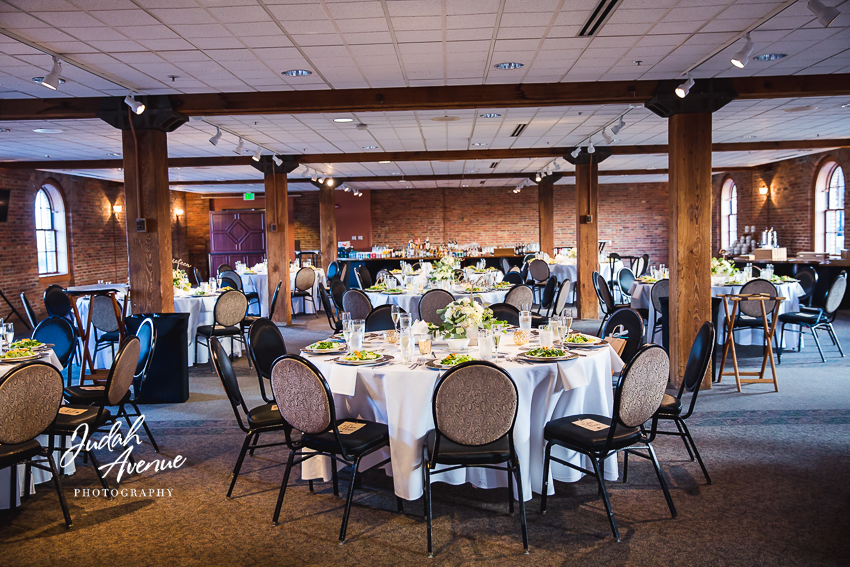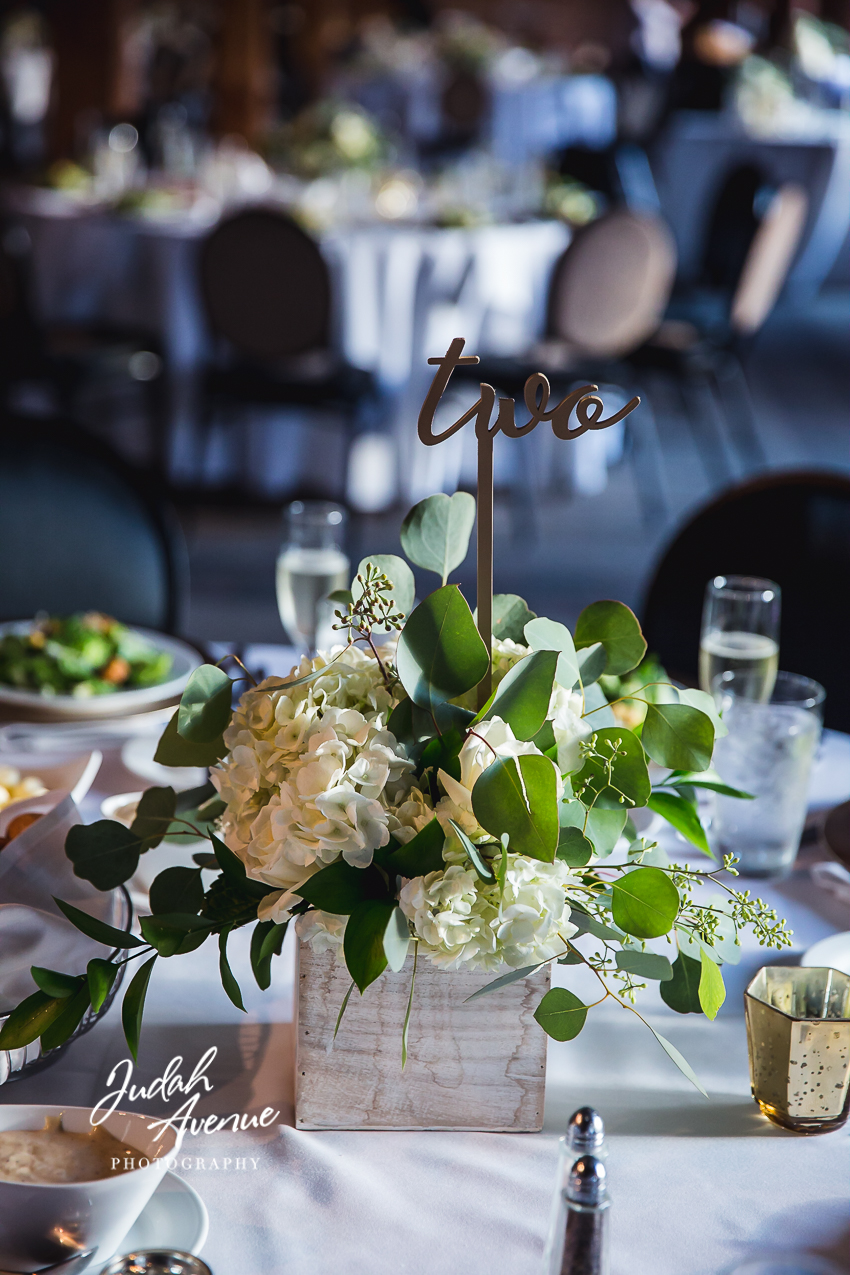 The reception party kicked off right away, with the elegant decorations and regal cake dazzling all who laid eyes on them. There was dancing and laughter, toasts and speeches and it was obvious that this couple was very much loved by all their friends and family.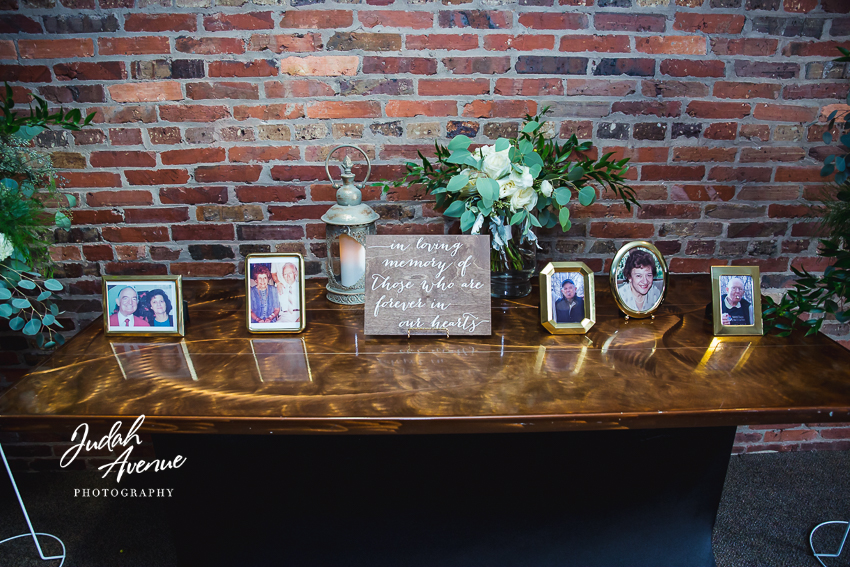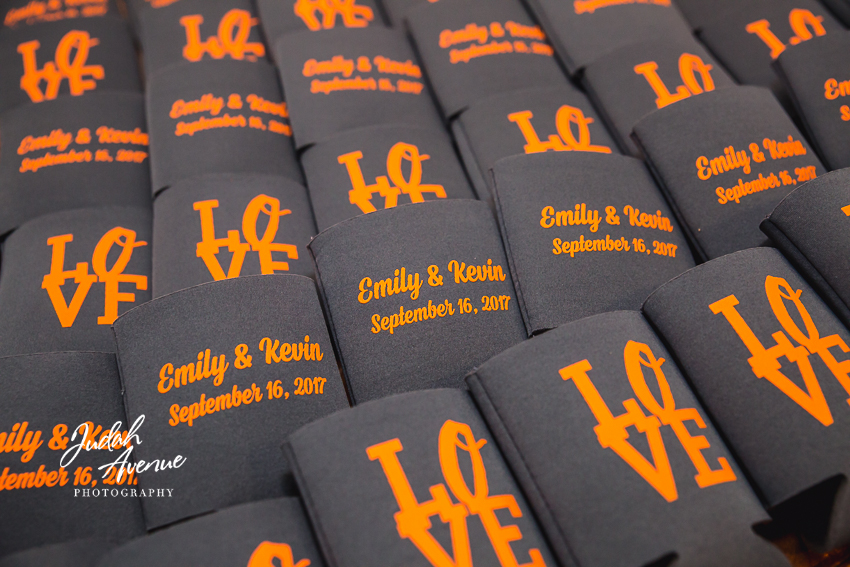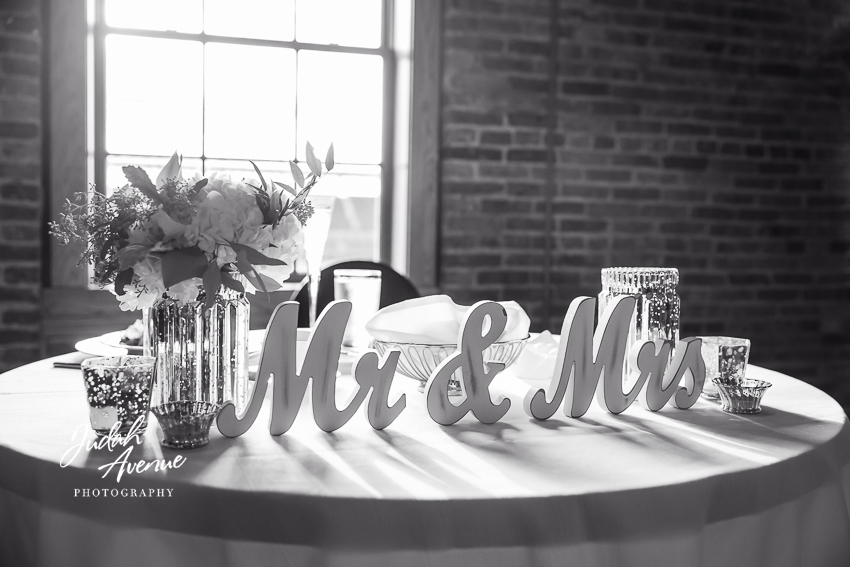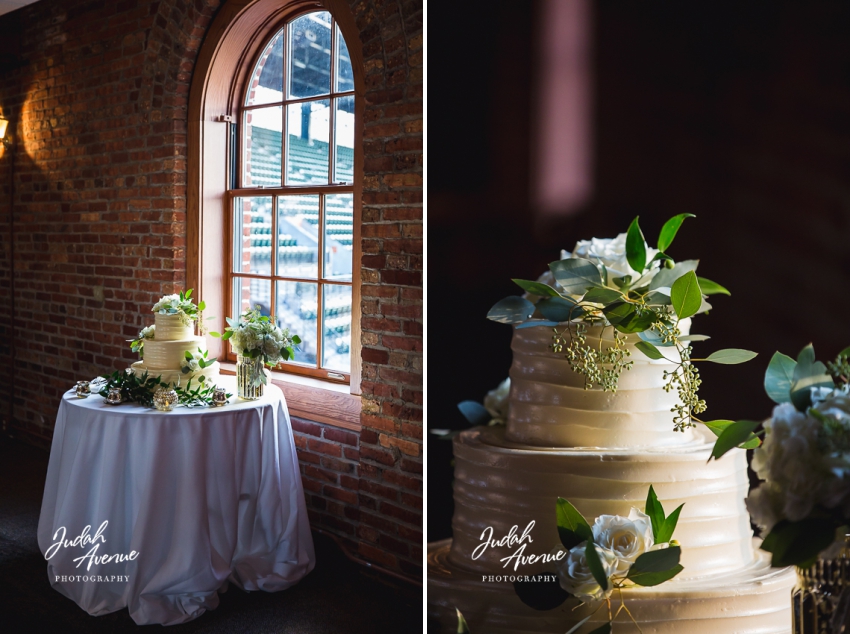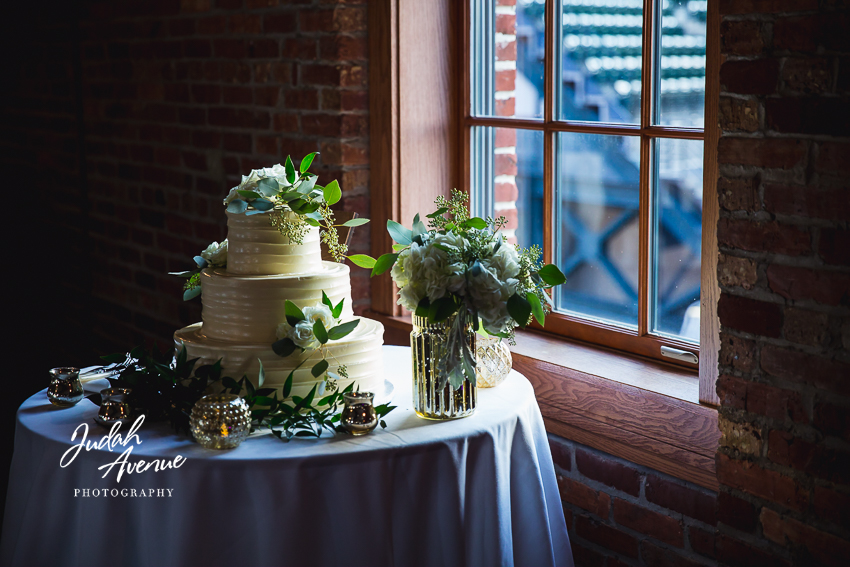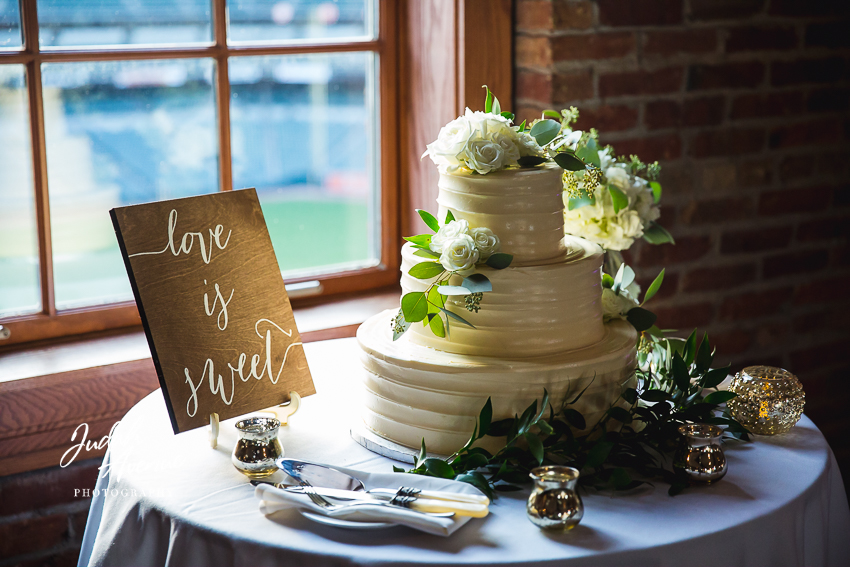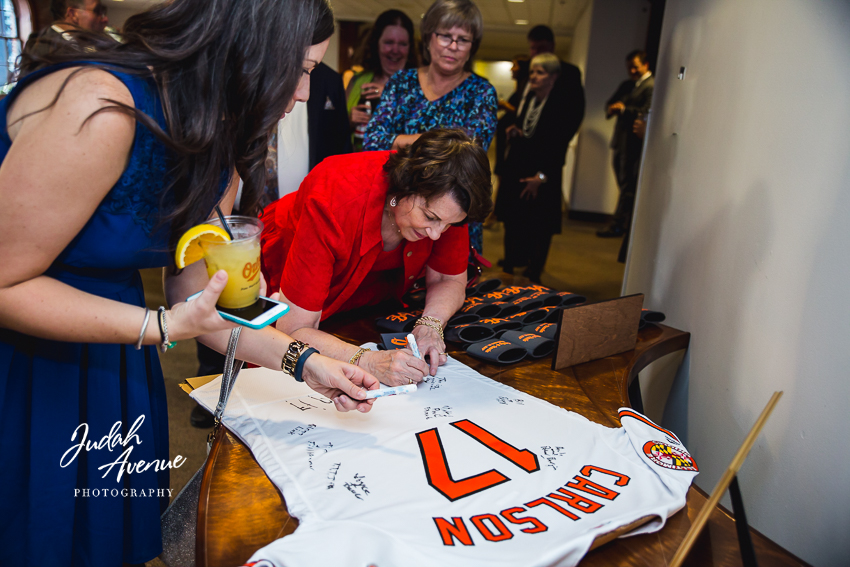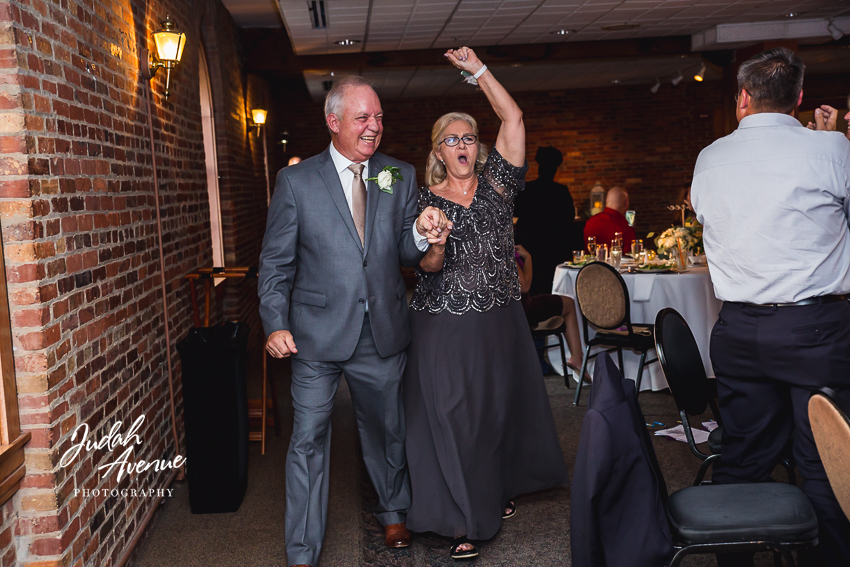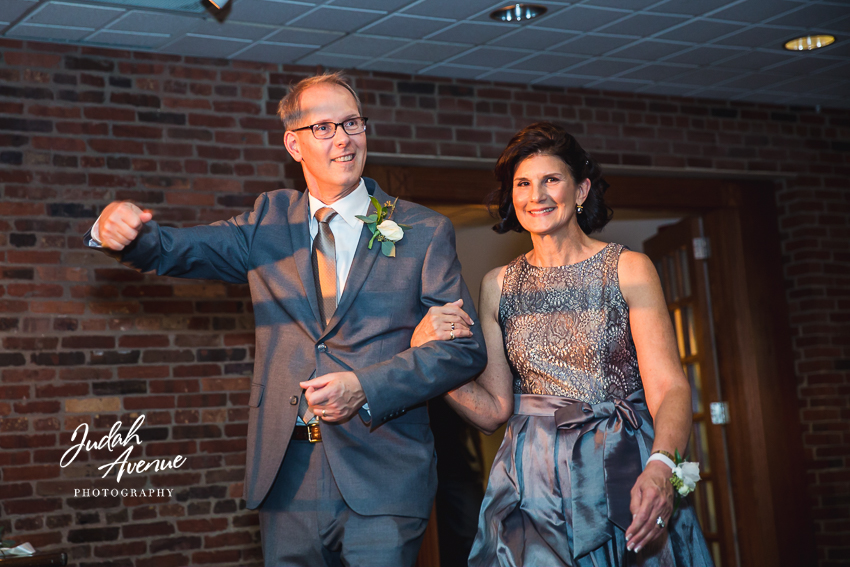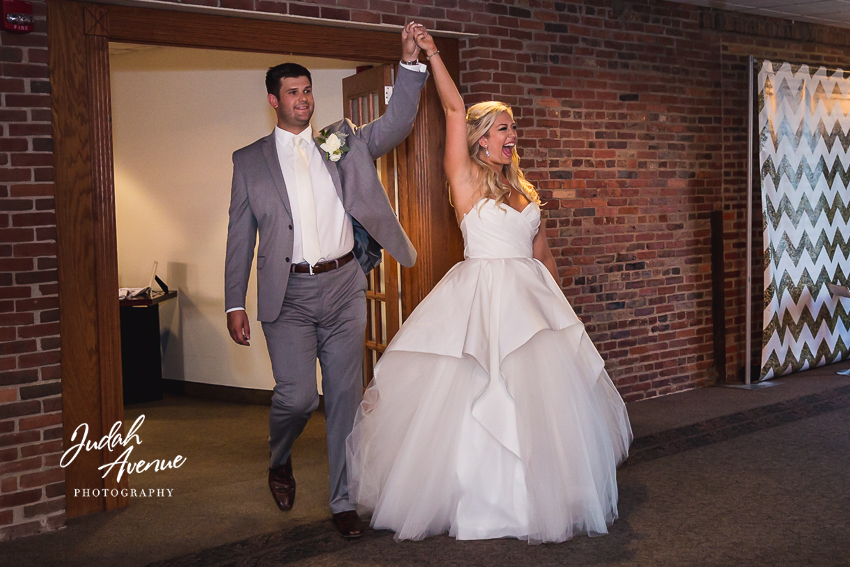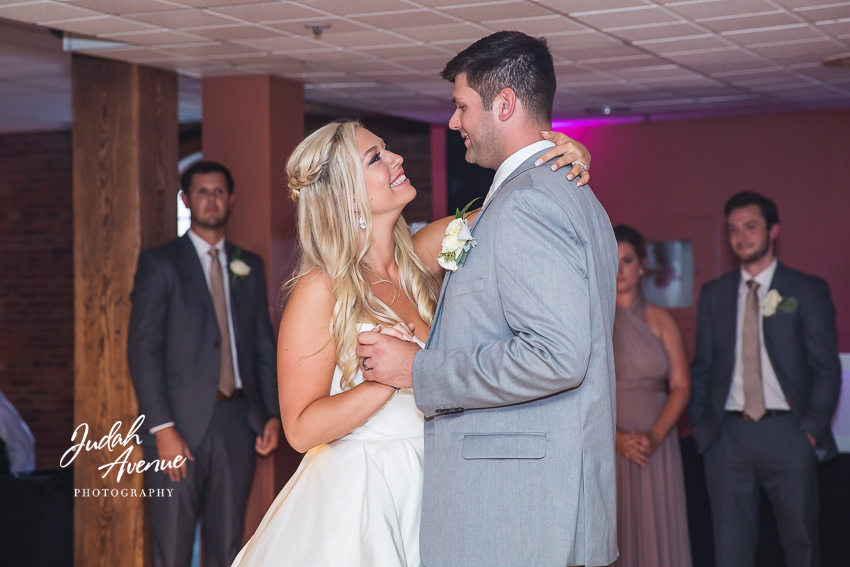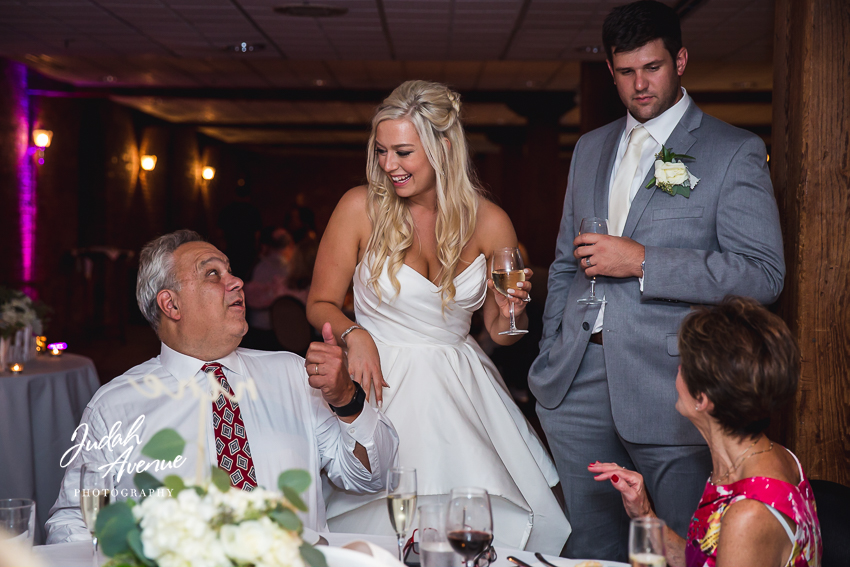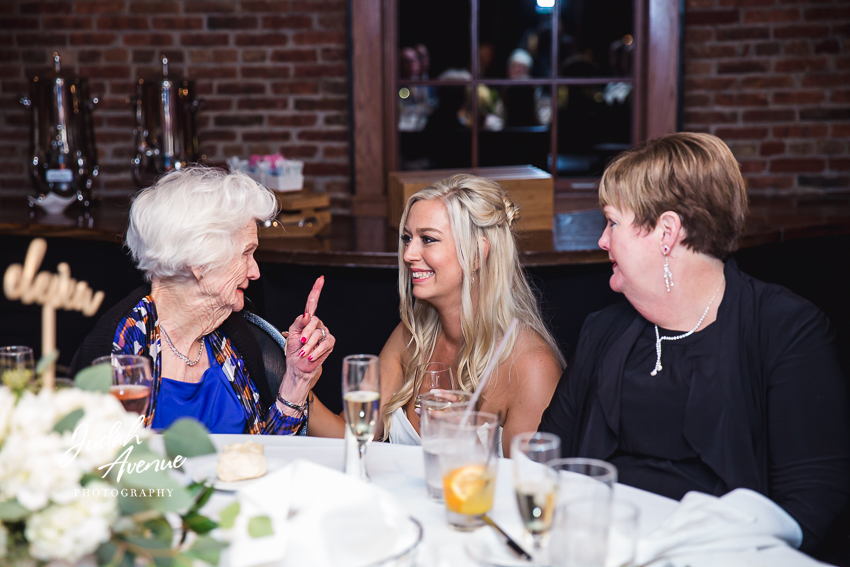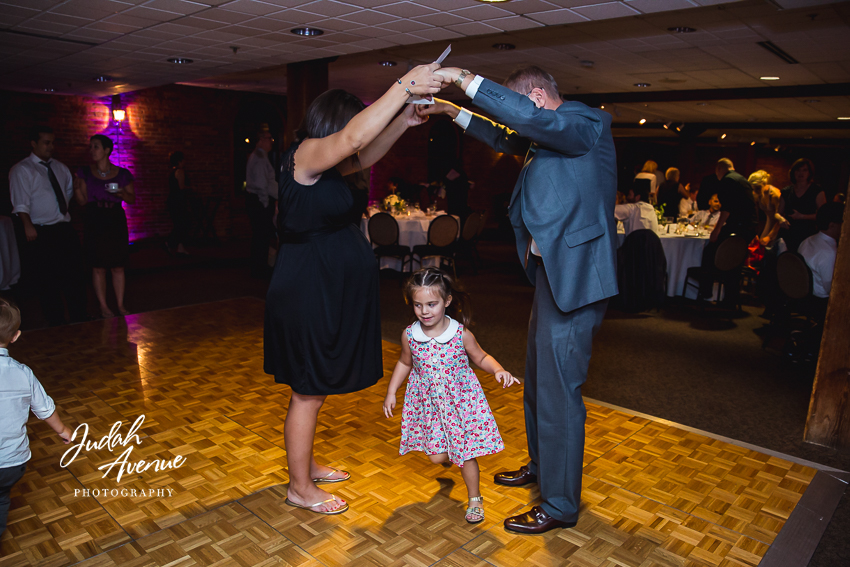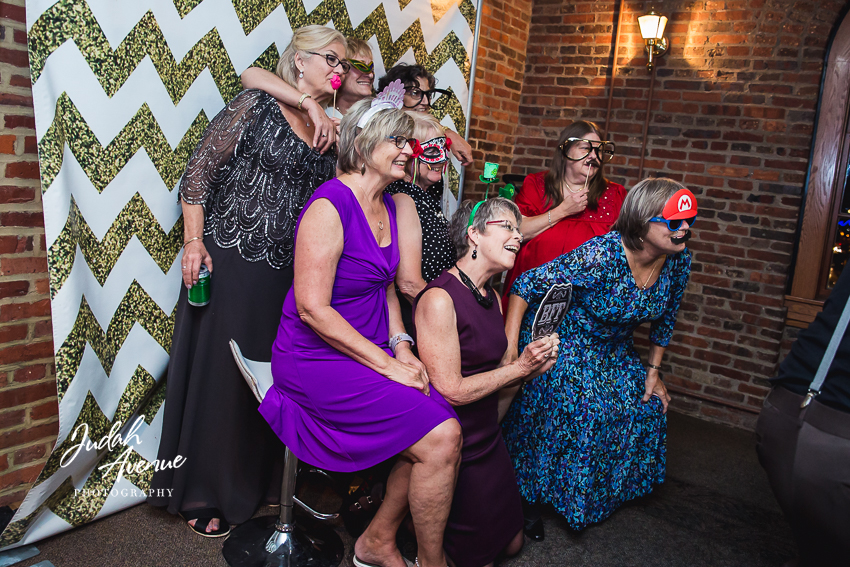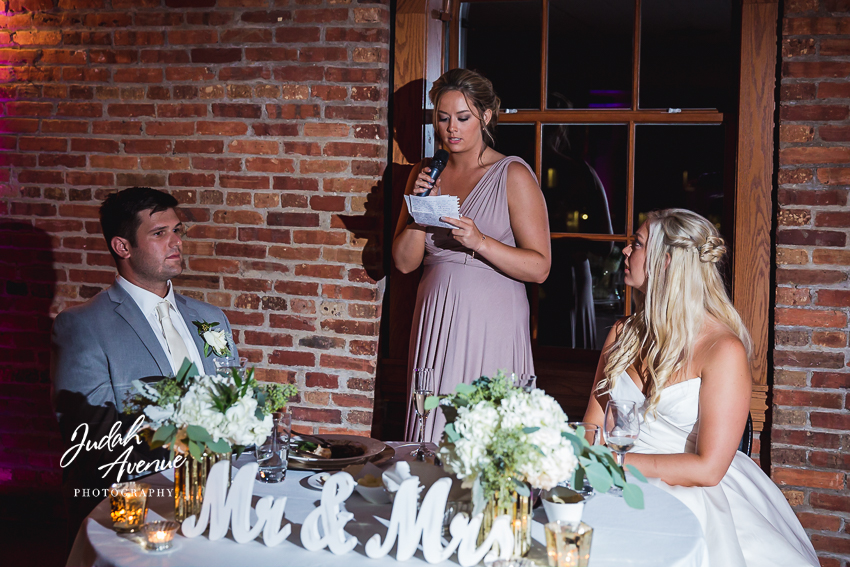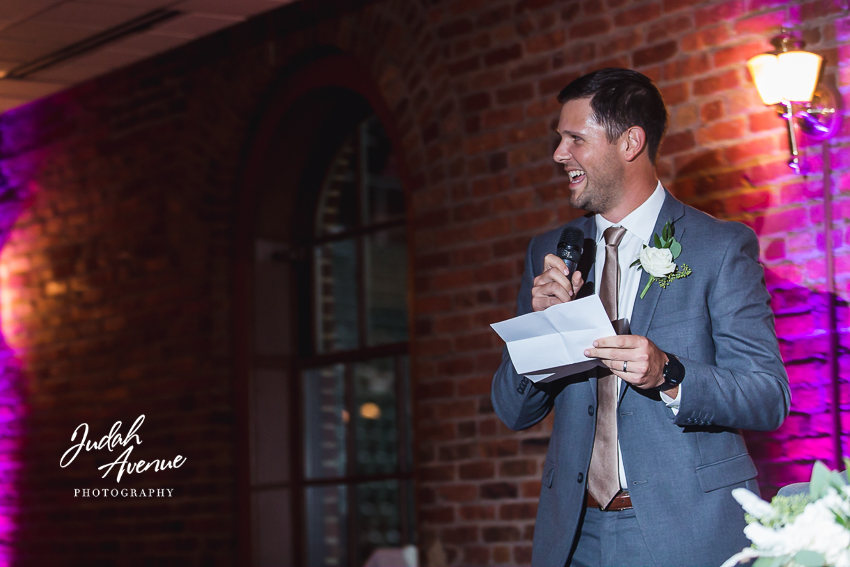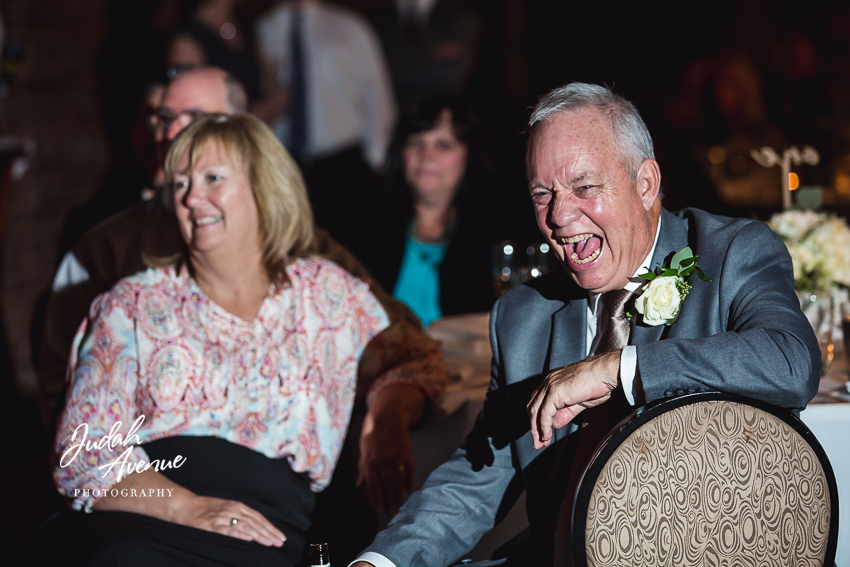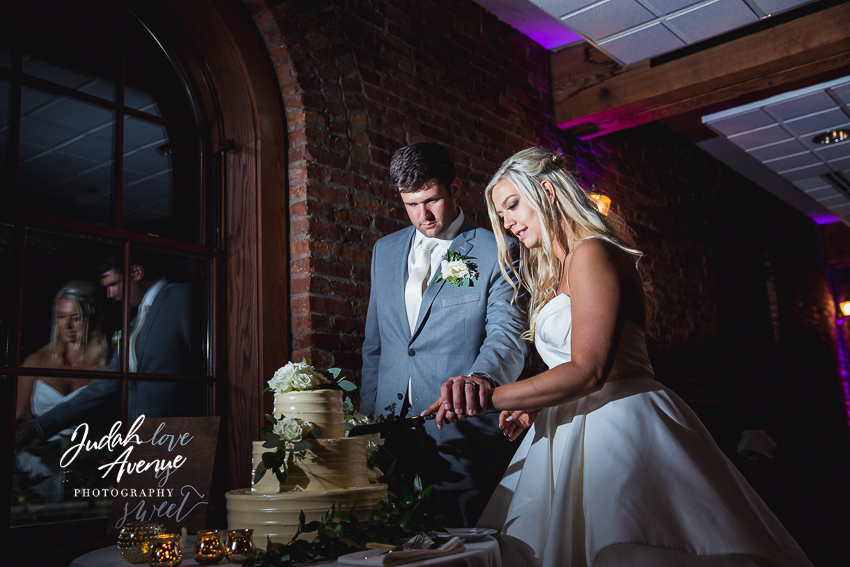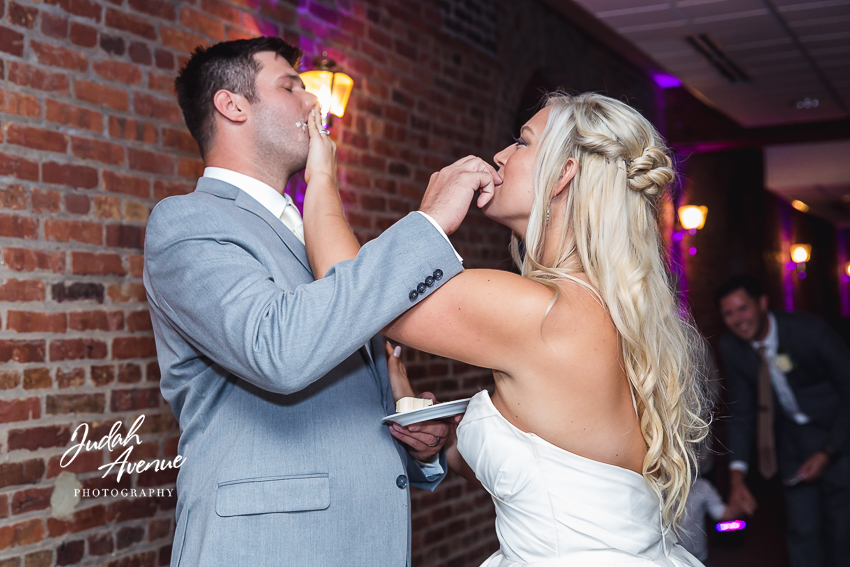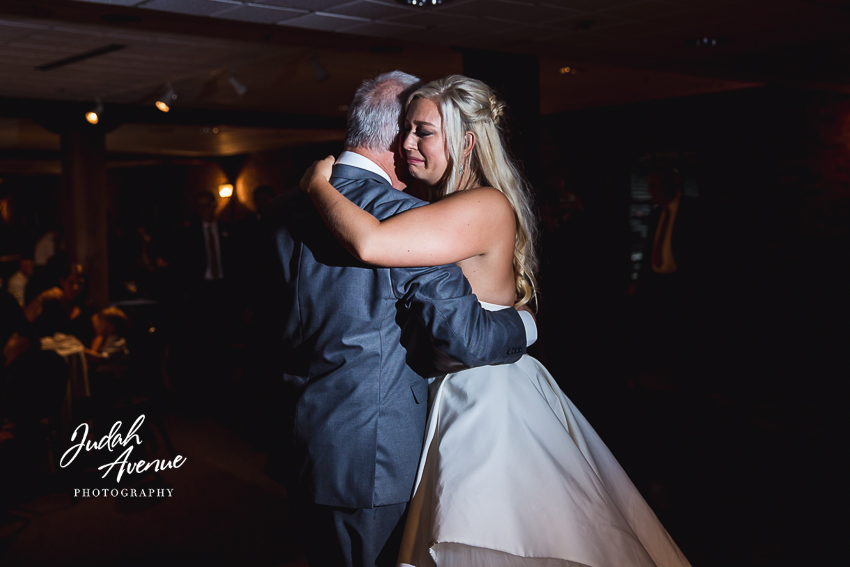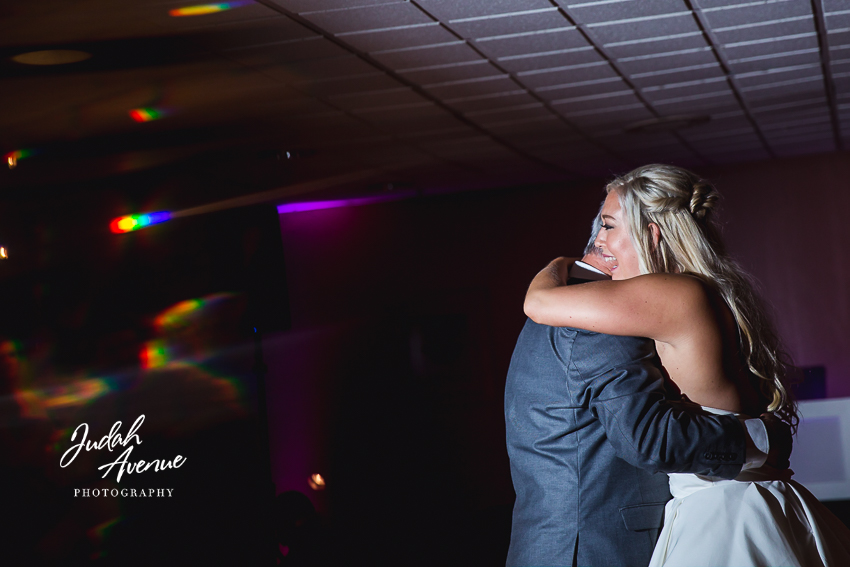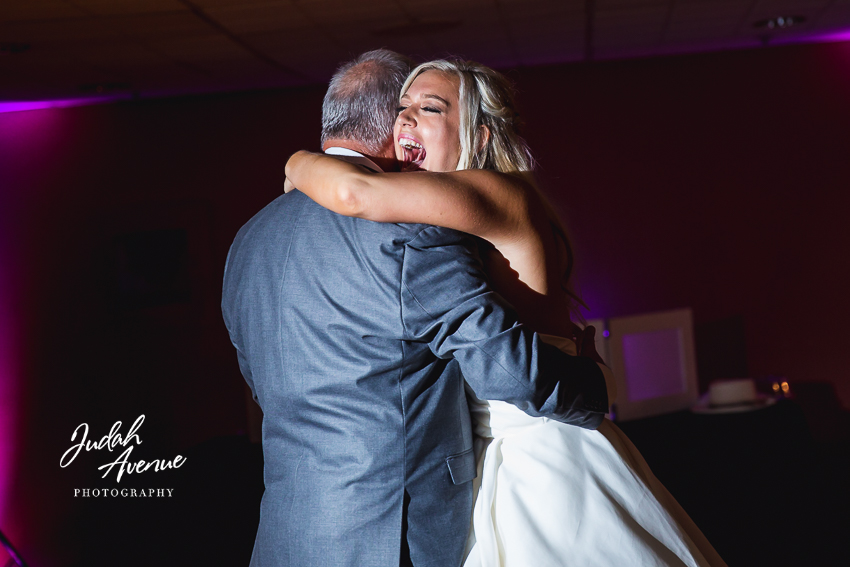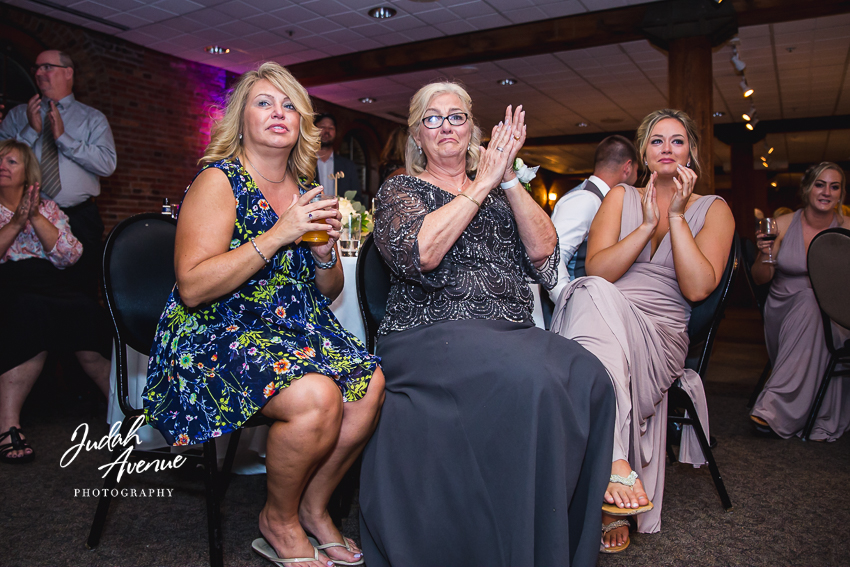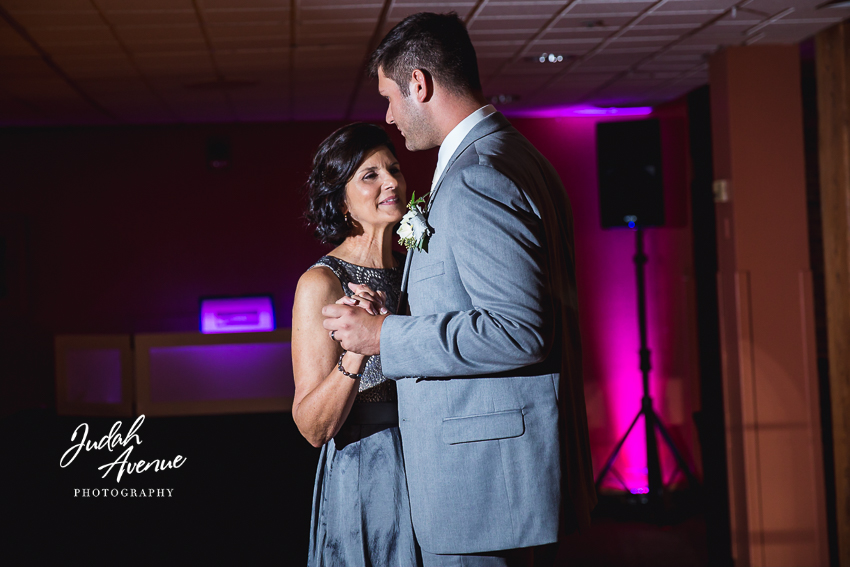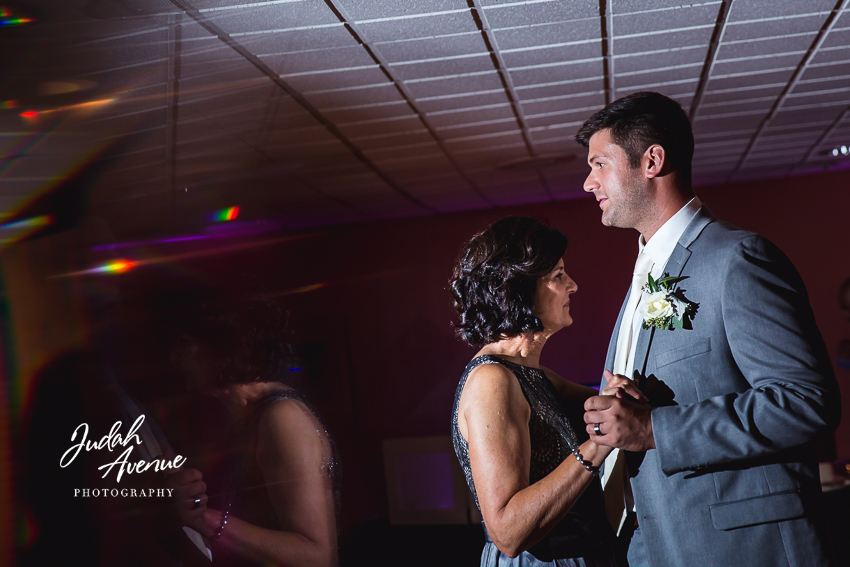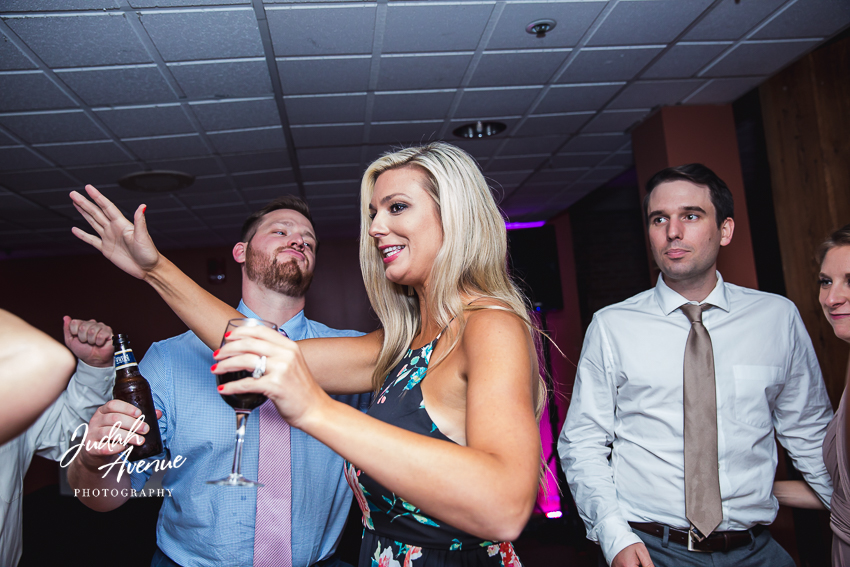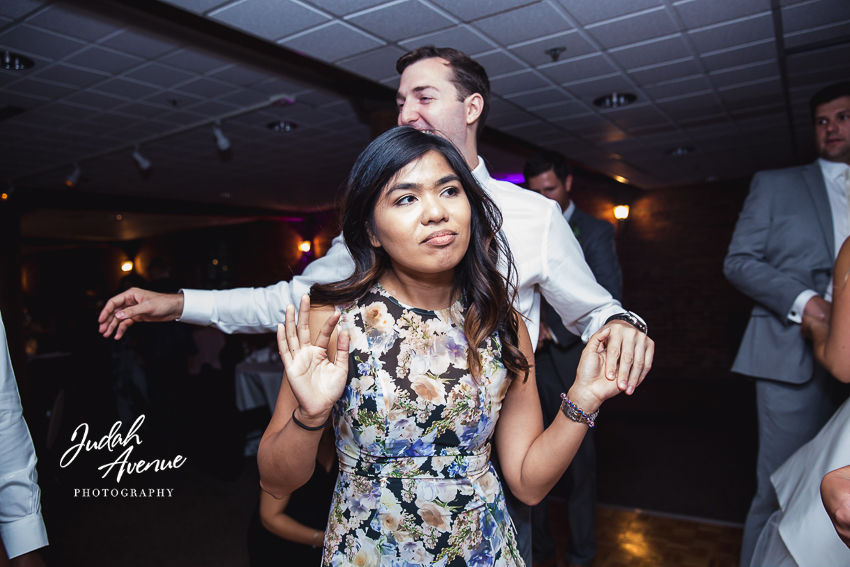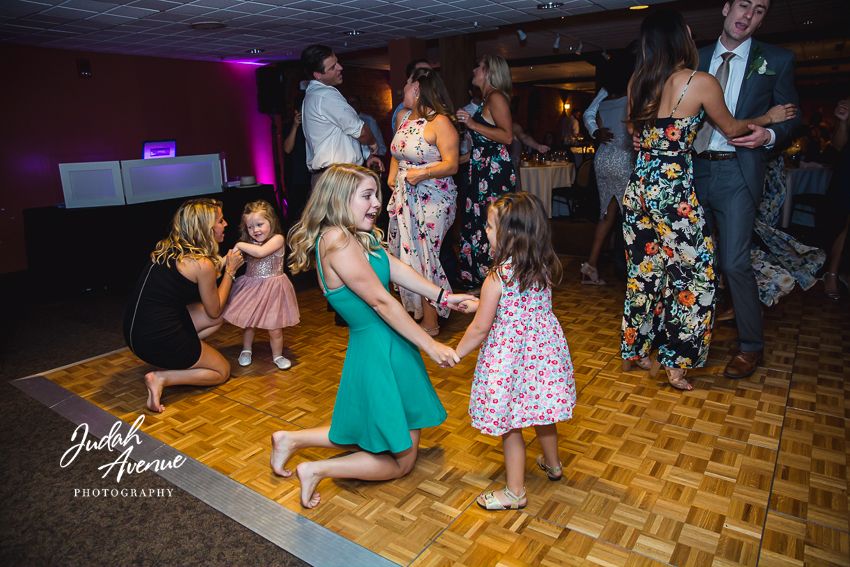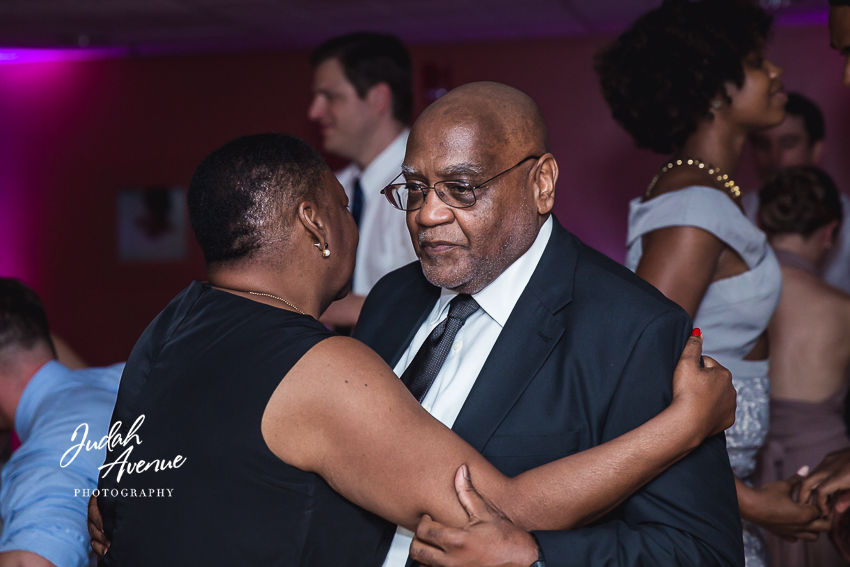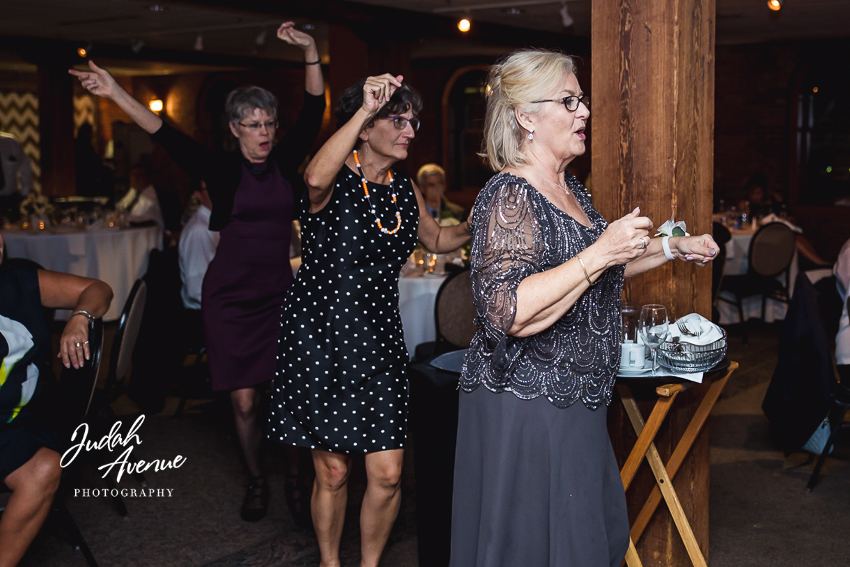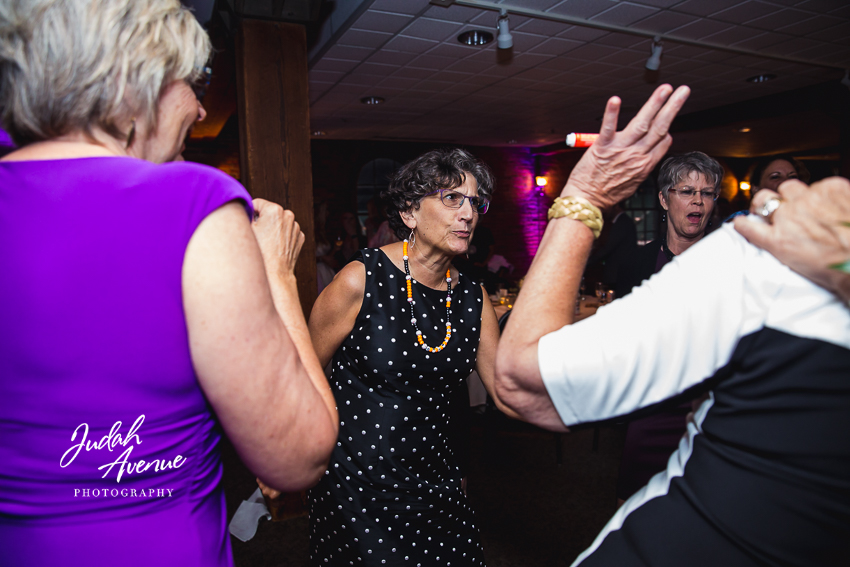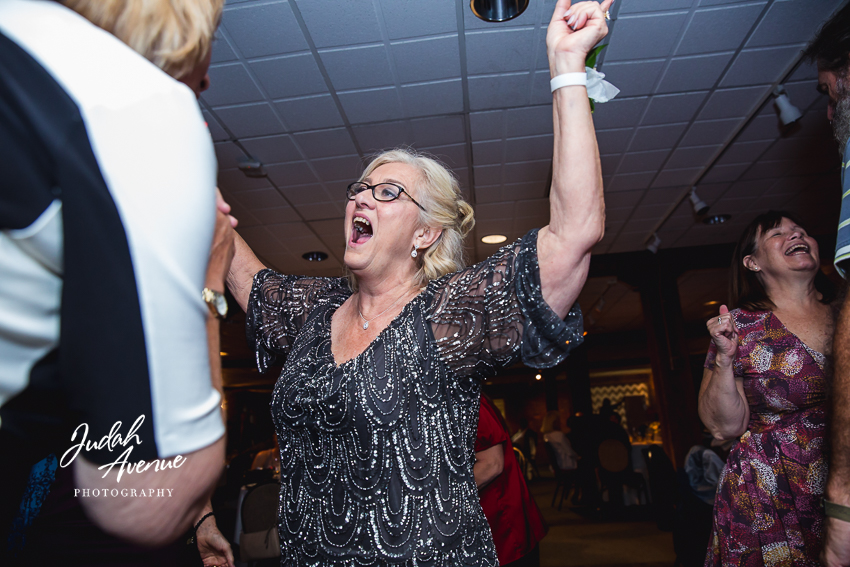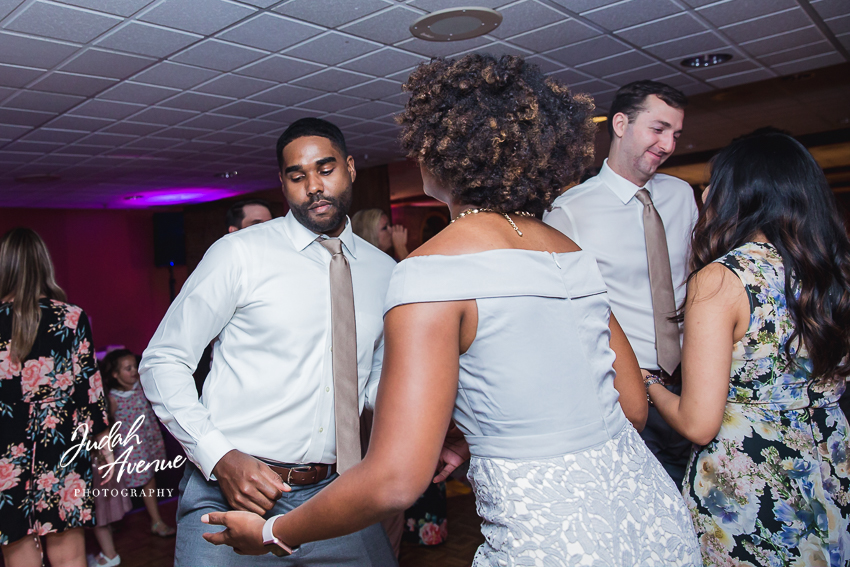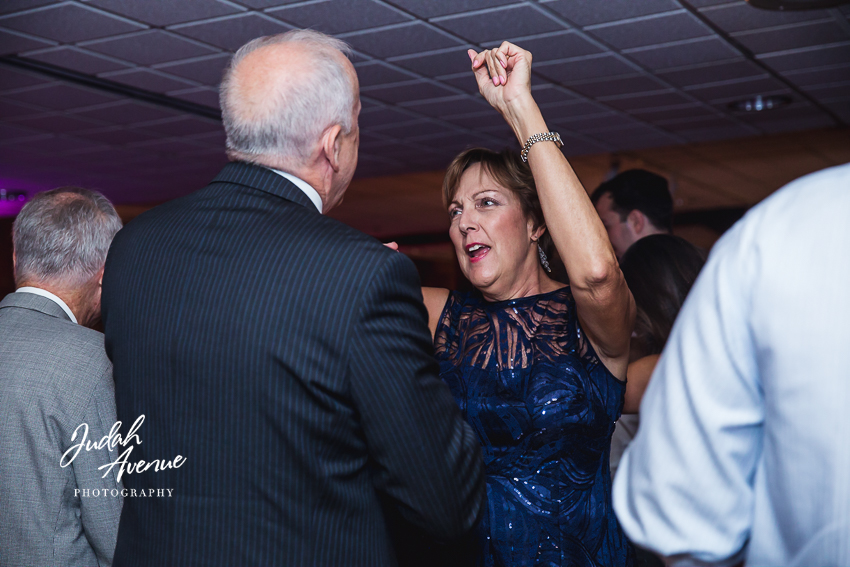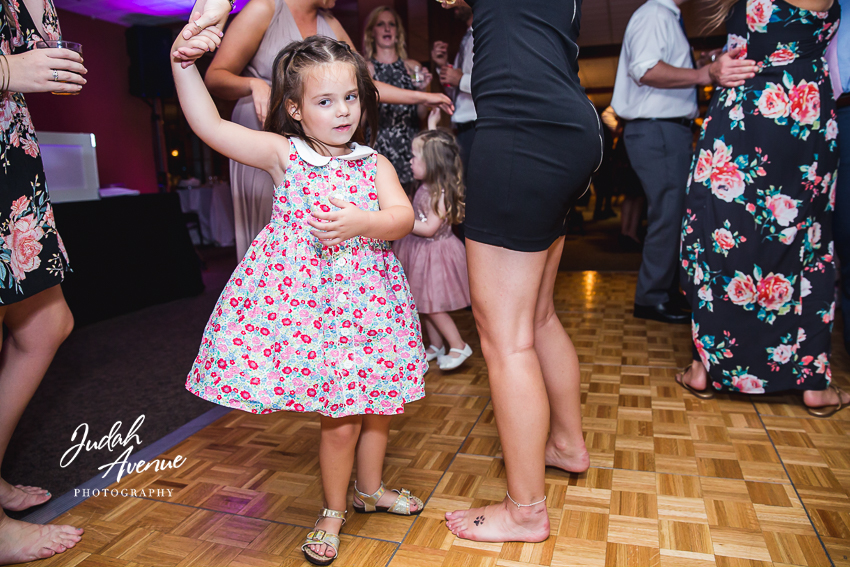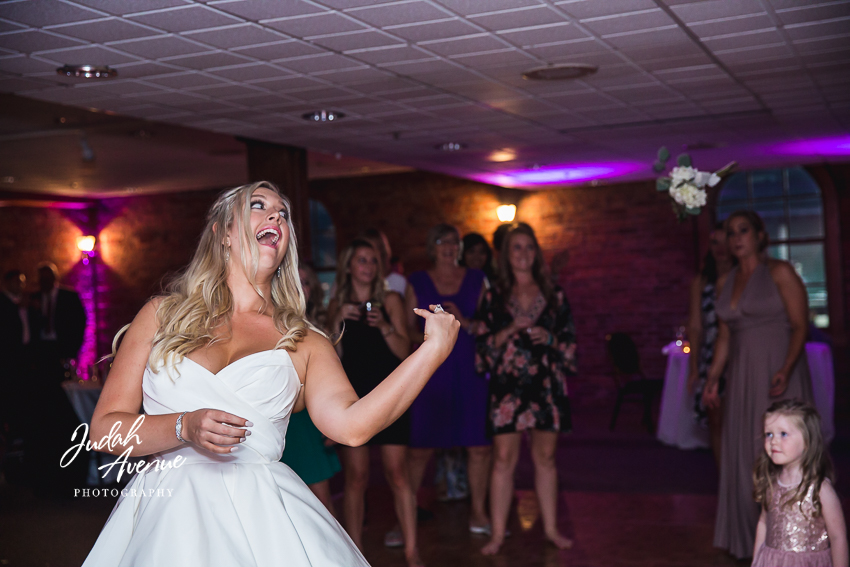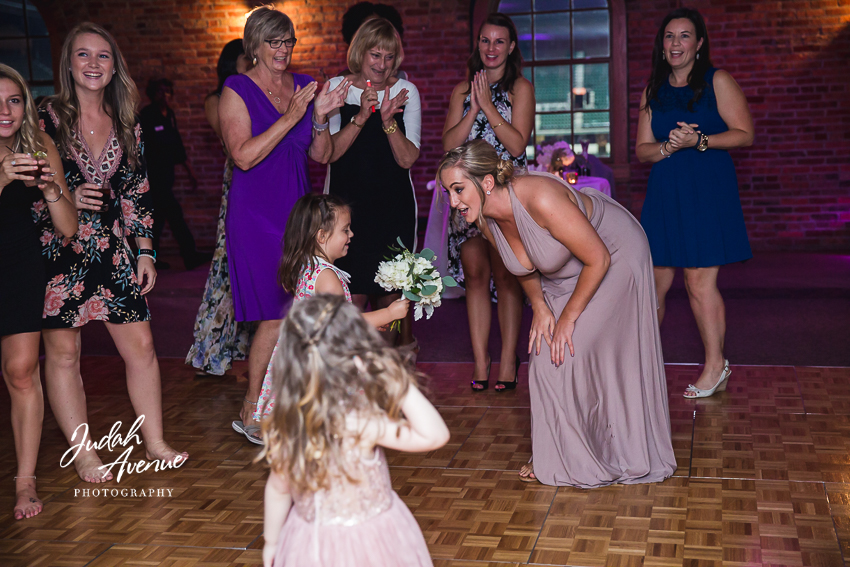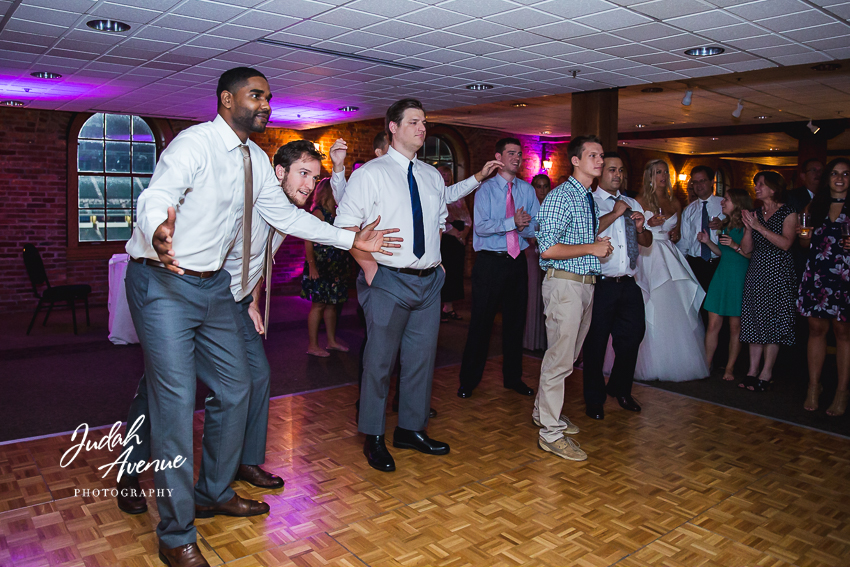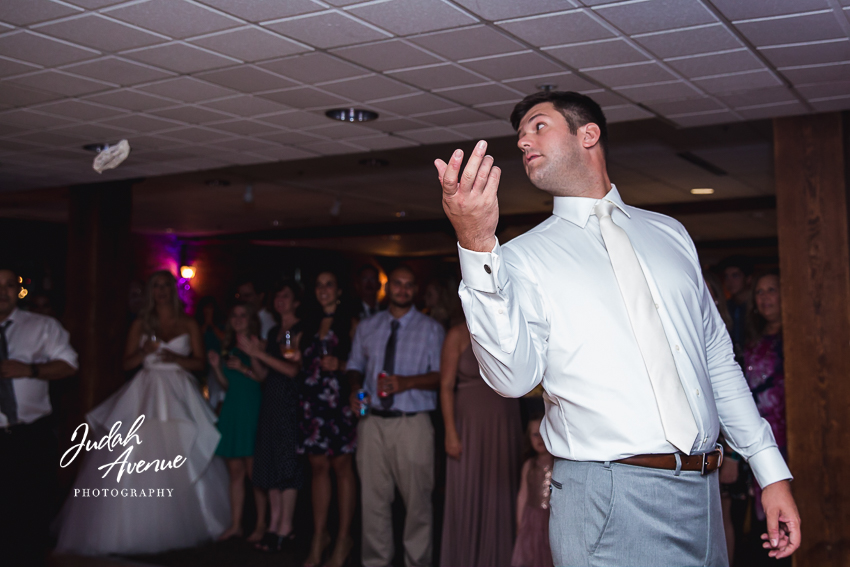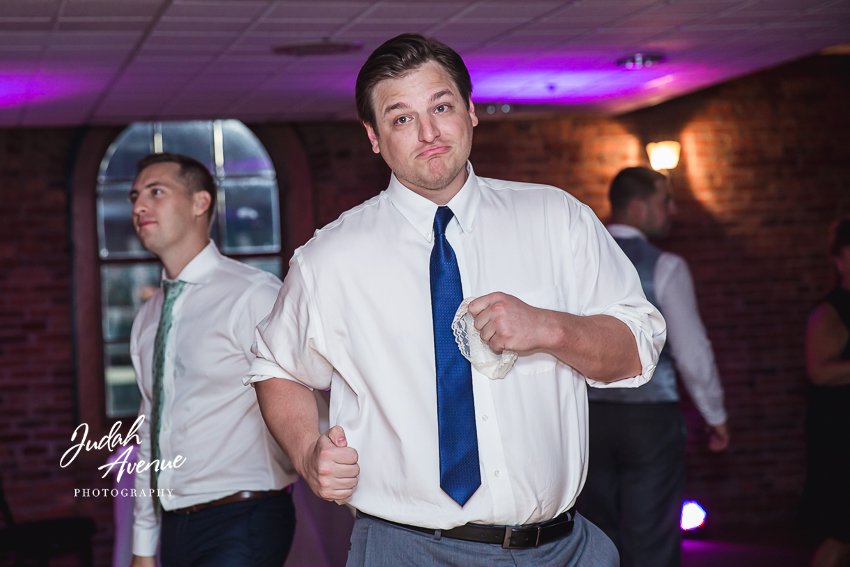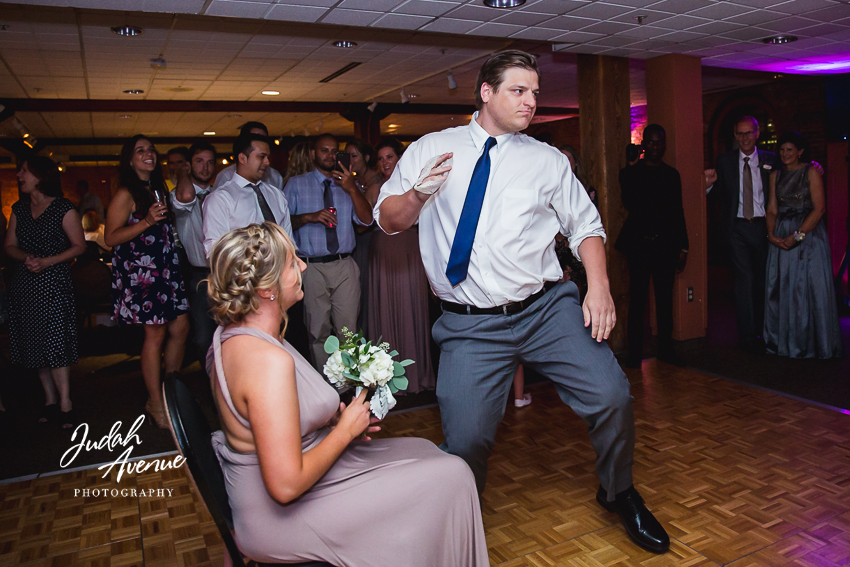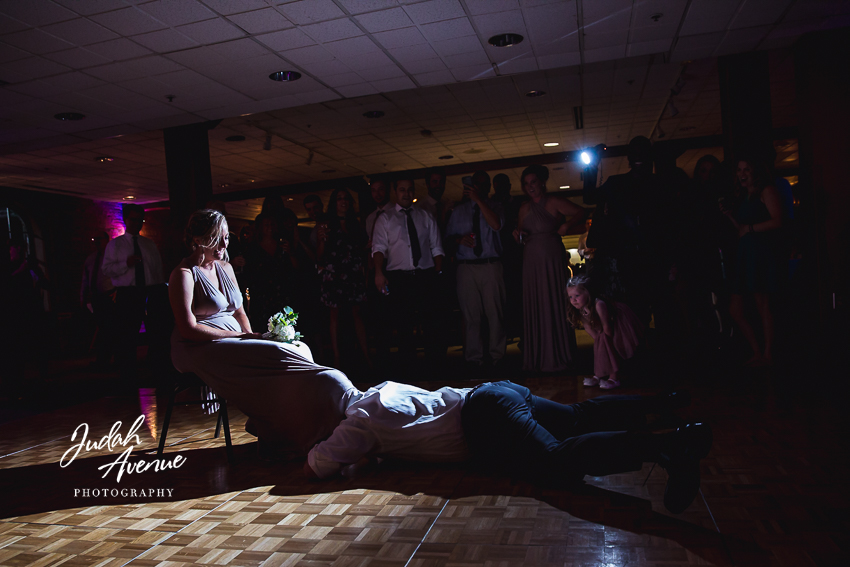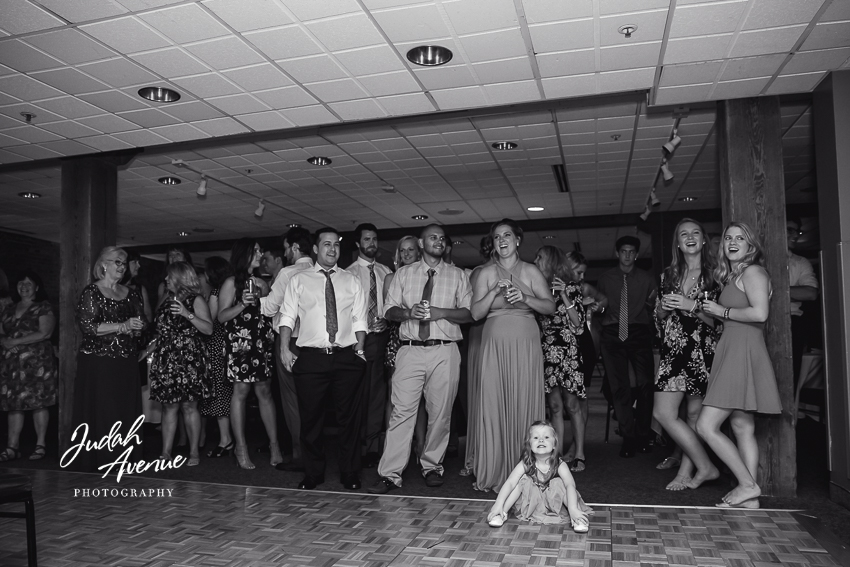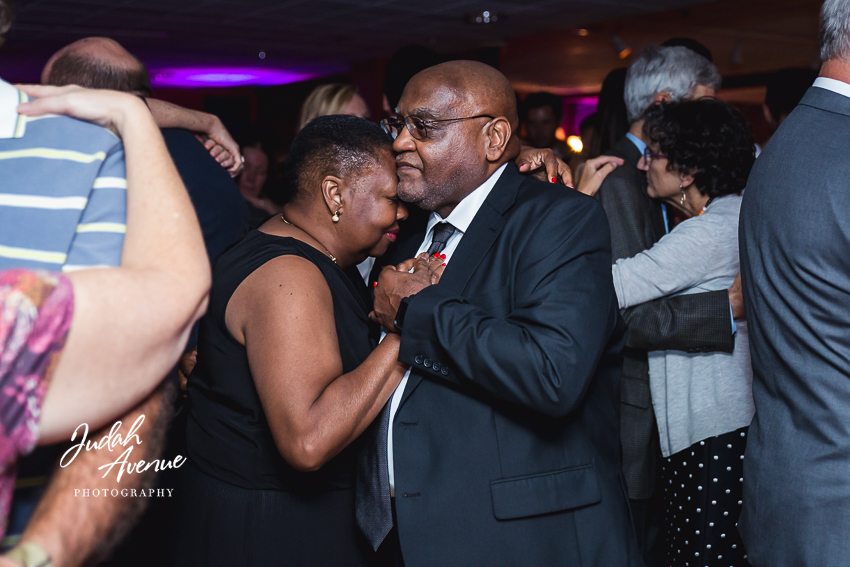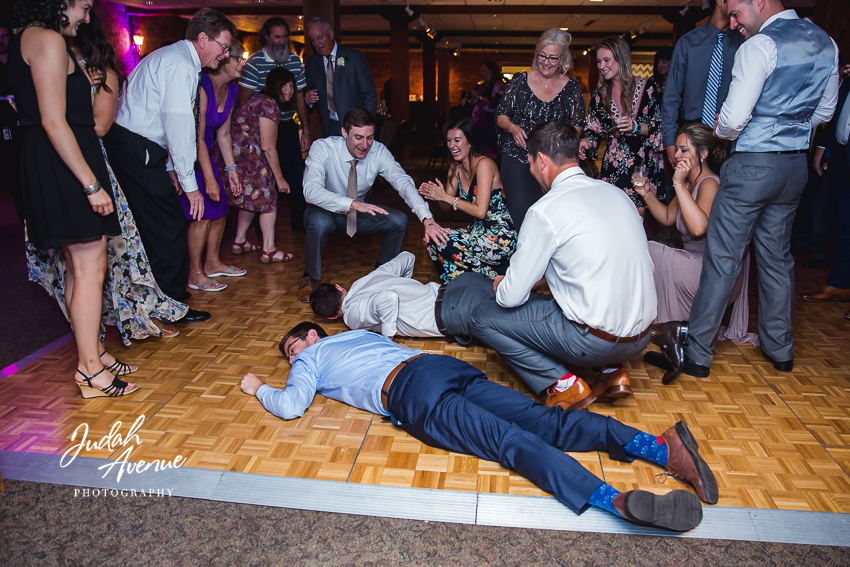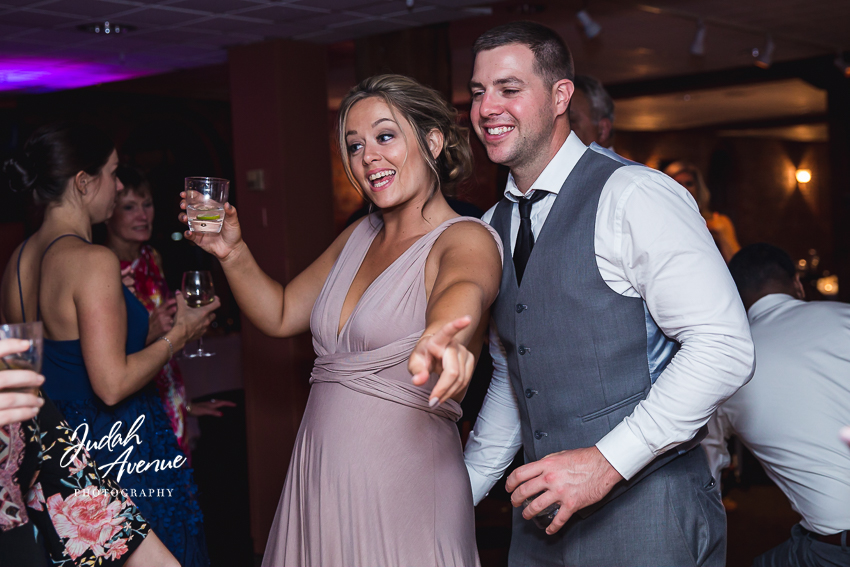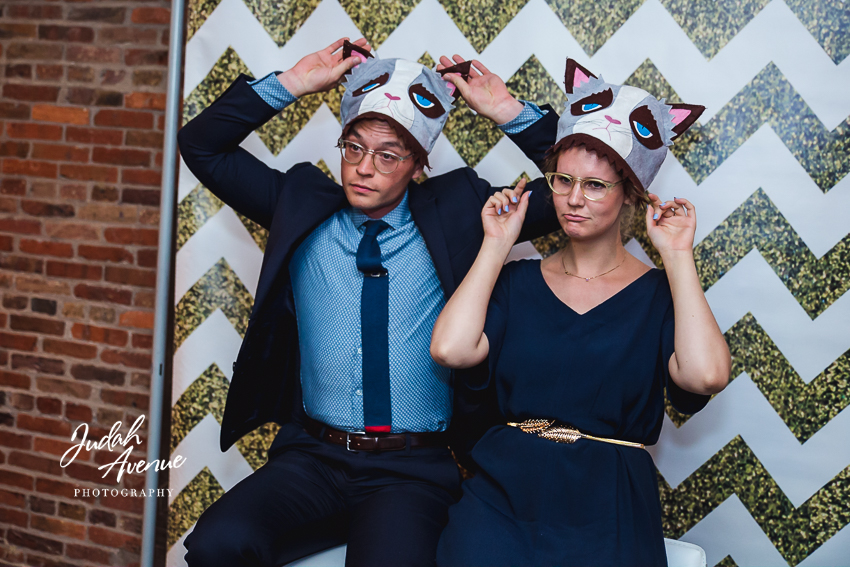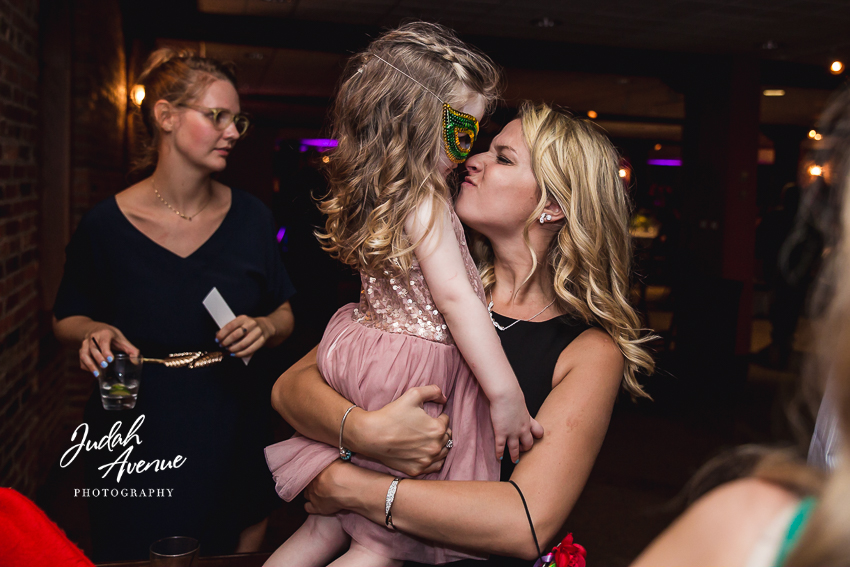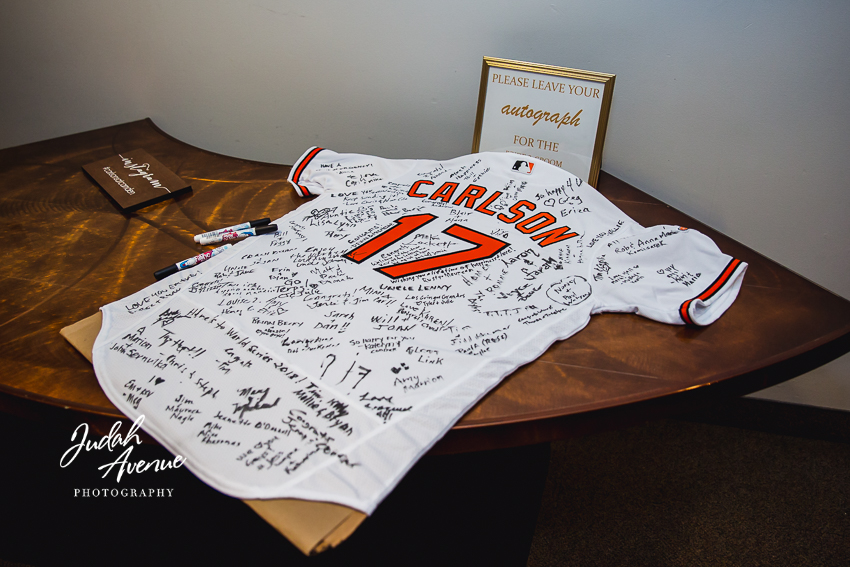 We stayed long into the evening, taking photos of everything – and finishing with the perfect parting shot of Kevin and Emily which they're sure to treasure in their many happy years of marriage to come.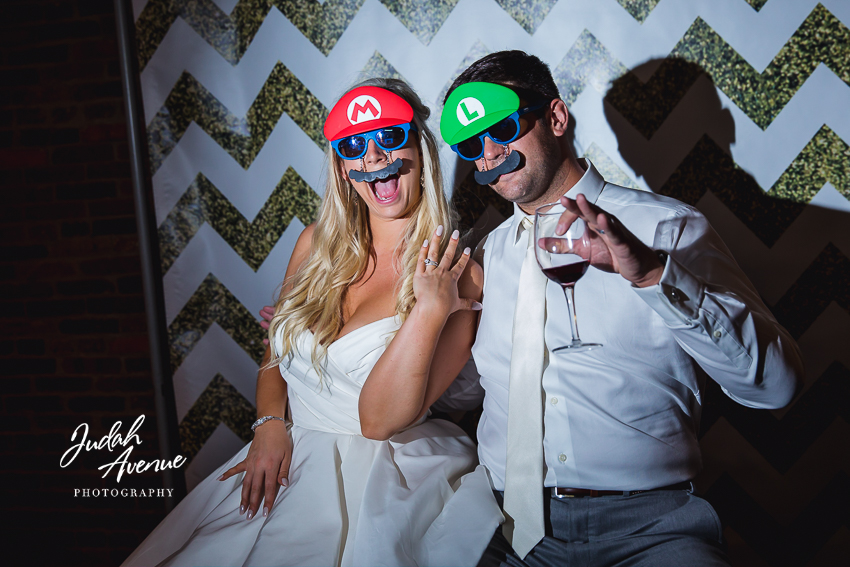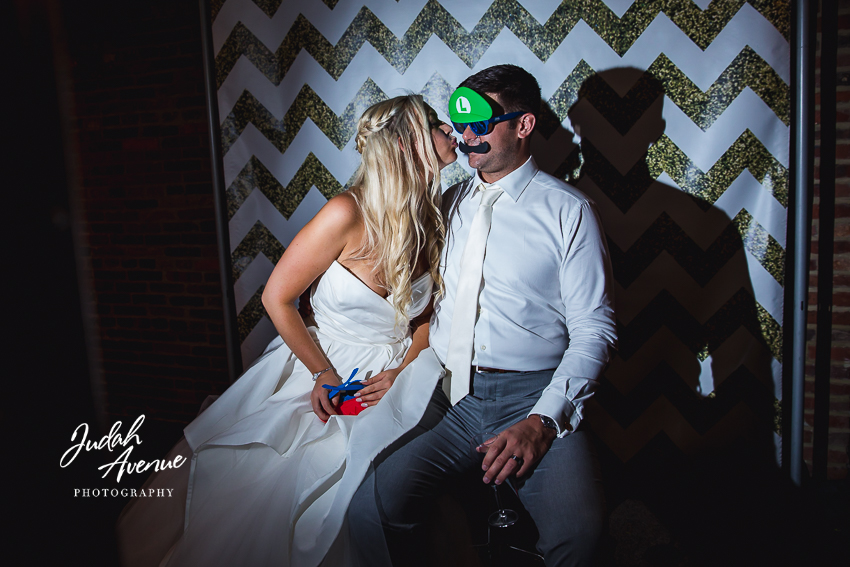 Thank you ever so much for allowing us to be a part of your special day, it's clear that you are going to have many, many beautiful years together, and all of us here at Judah Avenue want to extend to you our sincerest congratulations.
If you are a guest who just wants to say hello to us ,you can do so on our Instagram page @judahavenue, or if you're engaged and looking for a wedding or engagement photographer in Washington D.C., Maryland, and Virginia area, you can connect with us at (240) 643-4708 or make an appointment to visit our studio at 718 Cloverly Street, Silver Spring, MD 20905. Our email is info@judahavenue.com